As companies get "back-to-business" they are sharing the words "supply chain" a lot. We read news of chip shortages closing auto plants, and building supplies going short. We talked to Gary Dickes, owner of Prairie Side ACE Hardware, 3505 80th St., to get some insight into his business, and what this supply chain issue means to him. Gary spent 25 years working in manufacturing before opening a retail hardware store 10 years ago.
"It's a concern, and affects nearly every industry we get products from. From toys to tools, from paint to lawn mowers, industry is struggling with getting back to work," Gary said.
"I see three main issues," he continued. "Shifts in demand, available material and labor, and transporting goods."
Is this the supply chain?
Gary explained: Not exactly, but these are all elements that affect it. "Let's say you want to buy a cordless drill. The drill comes from Milwaukee, but the electric motor comes from Indiana. The neo-magnets come from China. The tool case is molded from plastic in Mexico. The batteries might be assembled in Ohio, but have lithium mined in Peru. All these components must be planned, ordered, built, and shipped. This is the supply chain. Let's not forget packaging, factory supplies, and labor for each step as well."
Last year, there were some quick shifts in demand as people went home from their schools and work places. Consumption of commercial materials collapsed, while demand for consumer goods increased. For example, a school buys commercial brands of paint in 5 gallon buckets, and they stopped painting. However, that new home office takes a gallon of a consumer branded product. In many cases, the supply chains for these products are different brands in separate factories in different states, so just switching production is not easy. The paint might in fact be the easy part. Demand for 5 gallon buckets drops, as shortages of gallon cans appear!
As some demand shifted, companies were also dealing with labor in both excess and shortage. But there was another wrinkle. Much production is done with significant automation. Business cut travel and the engineers and technicians that support the world's production lines began to use video meetings and telephones to keep the machinery running. Instead of traveling to troubleshoot, maintain, and fix these complex factories, instructions were given to operators over the phone. Differences in knowledge, language, and time zones made keeping the production lines open a difficult task.
Another contributor delaying product is the shifting nature of transportation. Home delivery snapped up trucks and drivers. Commercial factories are finding the remaining logistics companies short- handed and backed up. In the bigger picture, there are ships from Asia waiting weeks and months for a dock date on the west coast. There aren't enough trucks and drivers to move material off the docks. Meanwhile, the shift from commercial to consumer demand increased orders for goods from Asia. International supply from most directions has been affected.
How has this affected your business in particular?
"My customers are seeing a narrowing of choices," Gary explained "For example, your favorite toilet cleaner with the special dispenser cap in a particular scent may be unavailable. But there are alternatives in different brands and different sizes. Last year I had nine models of Toro lawn mowers with different features and engines. This year there are four. Not every sheen of paint in every brand will be available this summer. You might get satin instead of semi-gloss. But there will be paint.
"This narrowing of choices is being driven by suppliers as they choose what they can handle. I don't see broad categories of shortages as much as just fewer options and choices for a while."
Are there areas of particular concern?
Plastics and resins seem to be causing concern. Window cleaner might be in good supply, but without plastic bottles it can't be packaged and sold. Resins and glues are used in lots of production from lumber to coolers, from plant pots to bags for mulch. Again, there is some supply, but the choices are not what we are used to.
"We have all been consuming the inventory in the pipeline for several months now," Gary explained. "That neo-magnet began production a year before it came to my store as part of a cordless drill. I think people should expect to find alternates, new brands, and delays through the summer. So many industries are affected that it seems random. You might have to switch from a plastic switch box to a metal one. Or use exterior rated products indoors. If the world calms down and supports a good climate for business and transportation this year, I am looking forward to Christmas."
Is there any part of your business unaffected?
Added Gary: "We have lots of fasteners in all sizes. Something about the nuts and bolts of things. We'll keep it all together!"
IN PHOTOS: Touring Milwaukee's Fiserv Forum
Fiserv Bucks head.jpg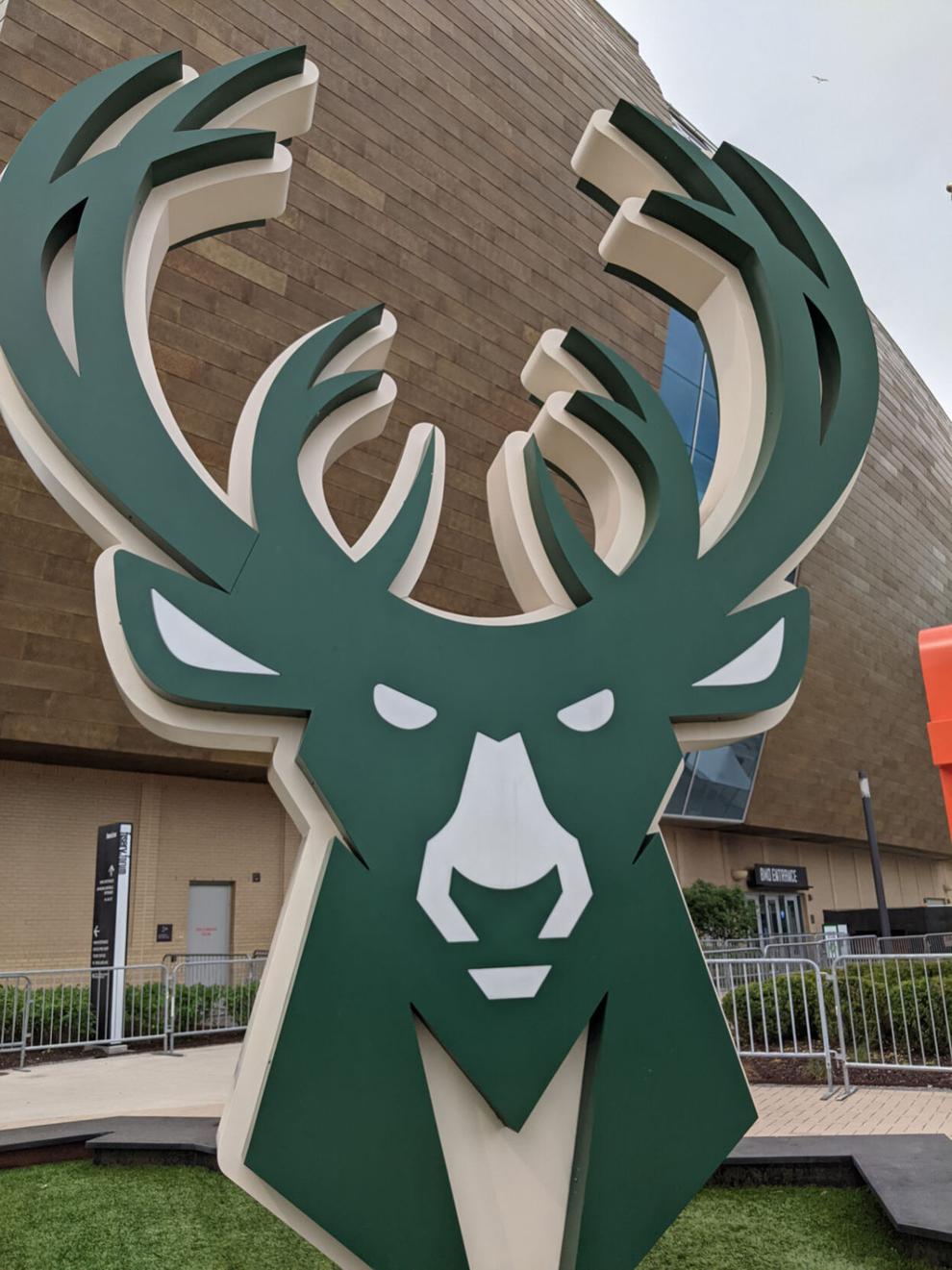 Fiserv group shot.jpg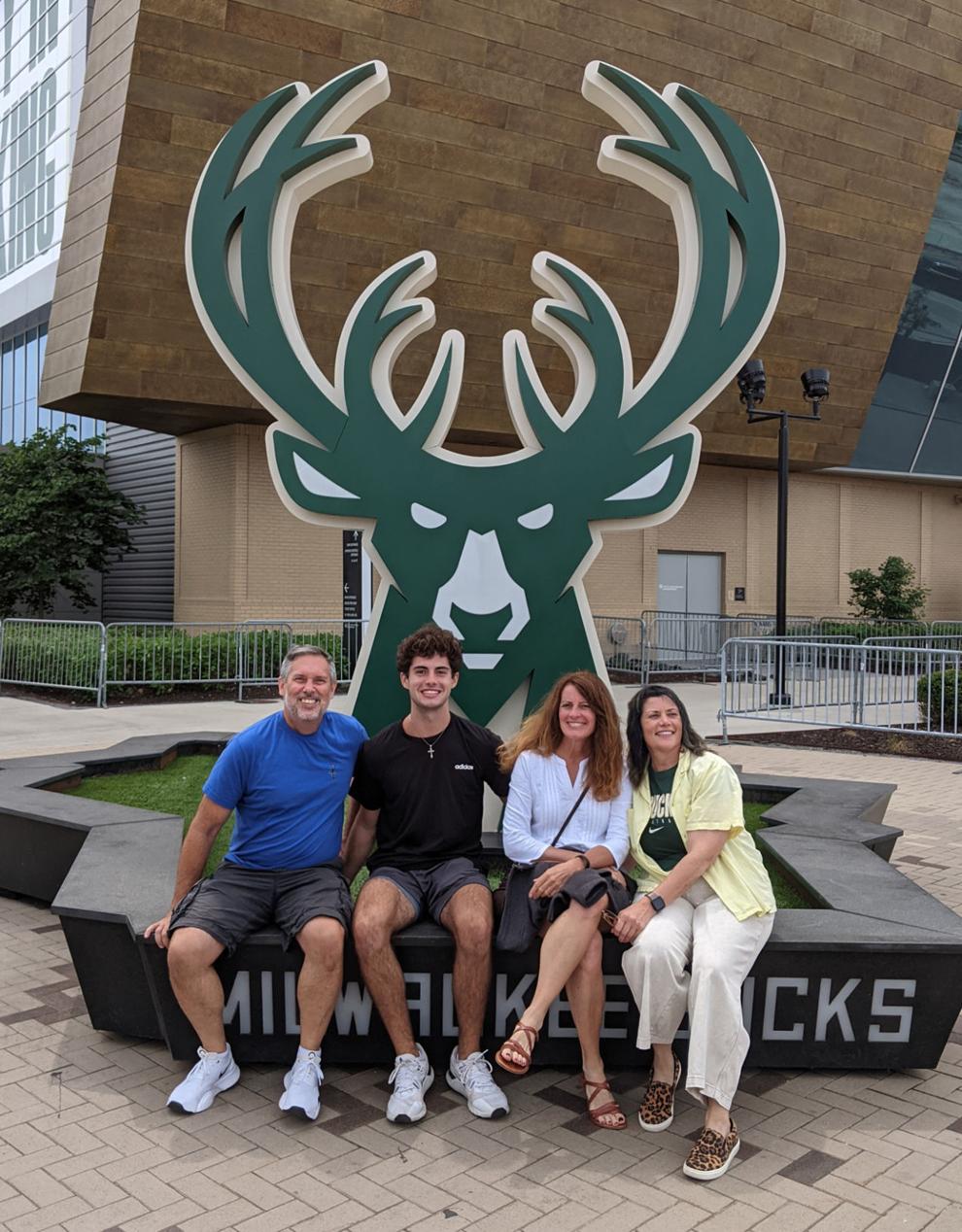 Fiserv artwork.jpg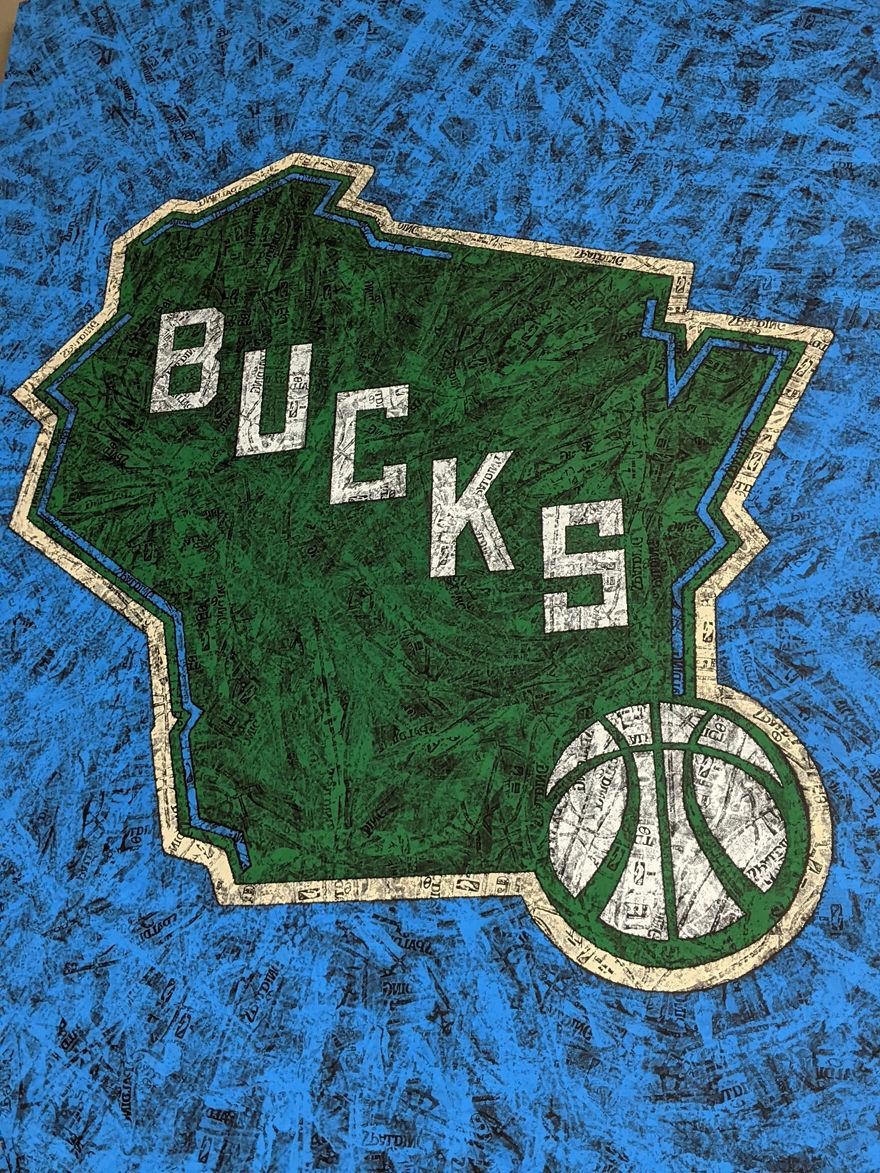 Fiserv balcony view.jpg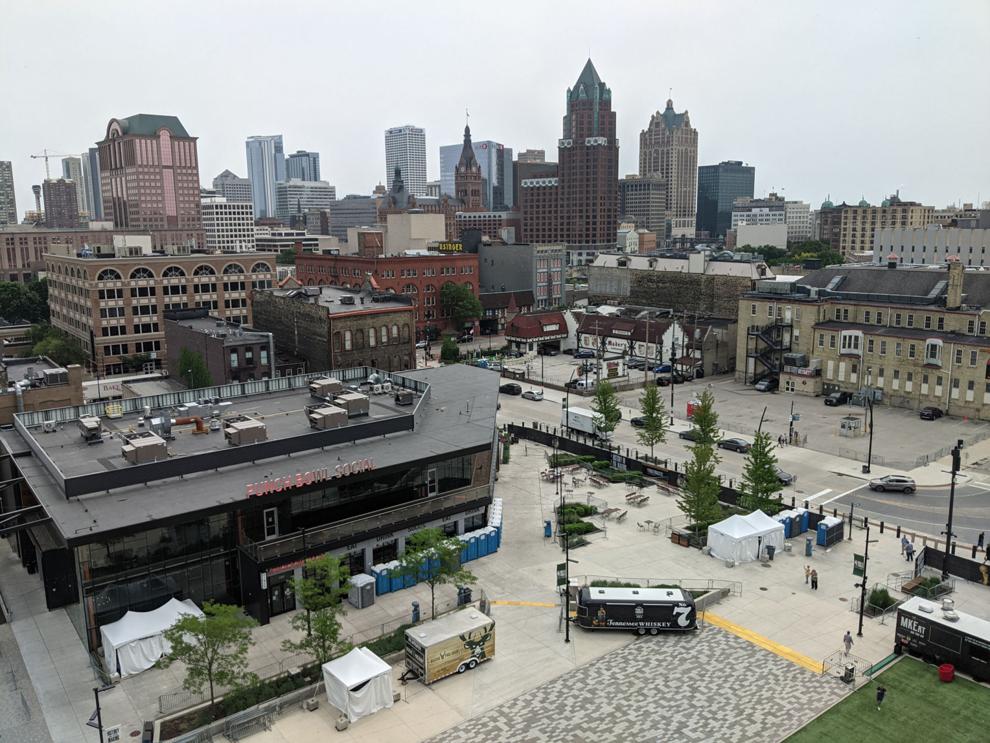 Fiserv basketballs.jpg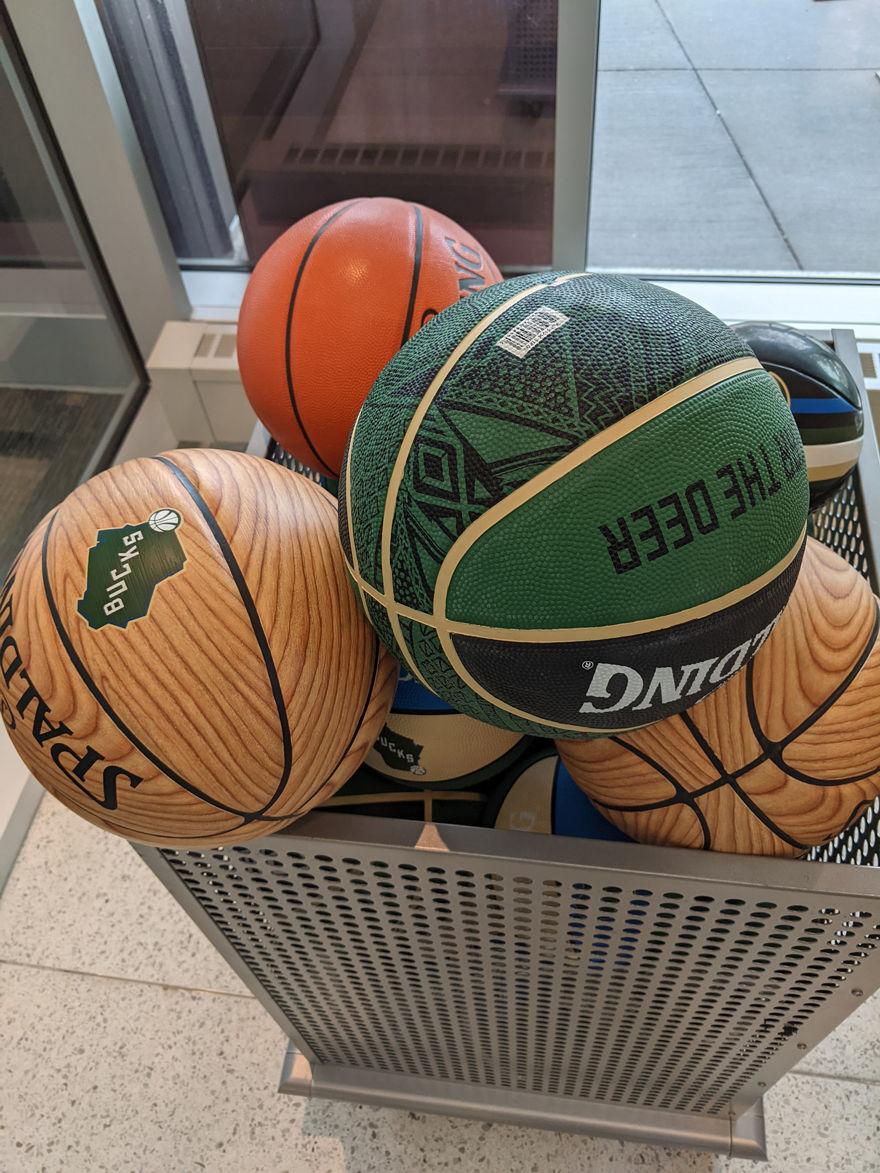 Fiserv Buckley deer.jpg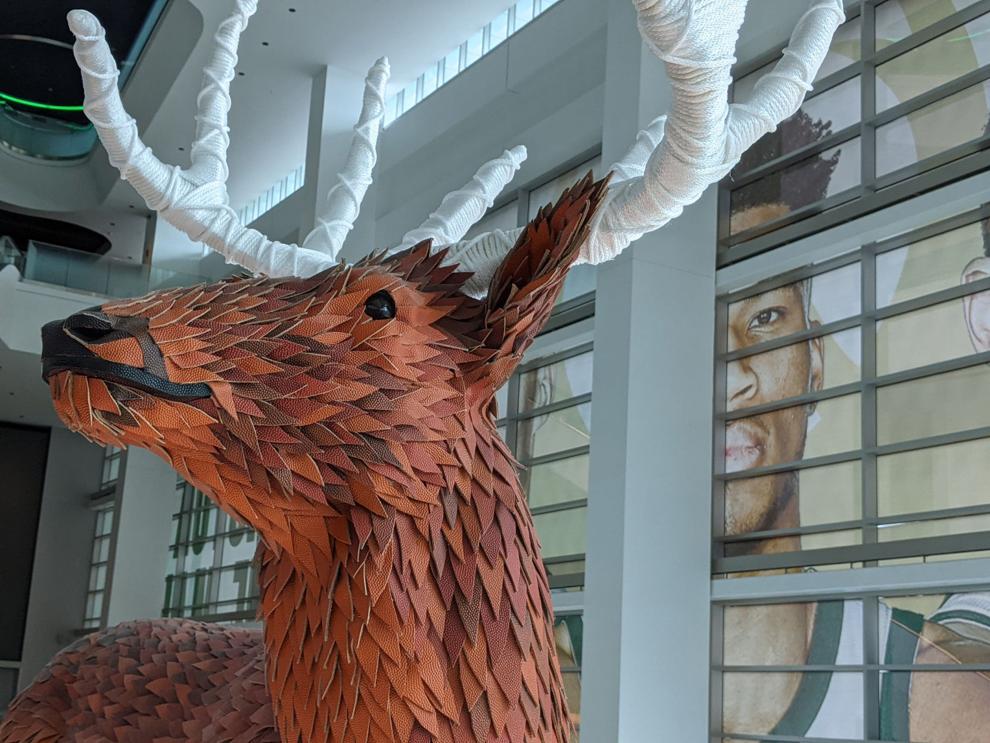 Fiserv court selfie.jpg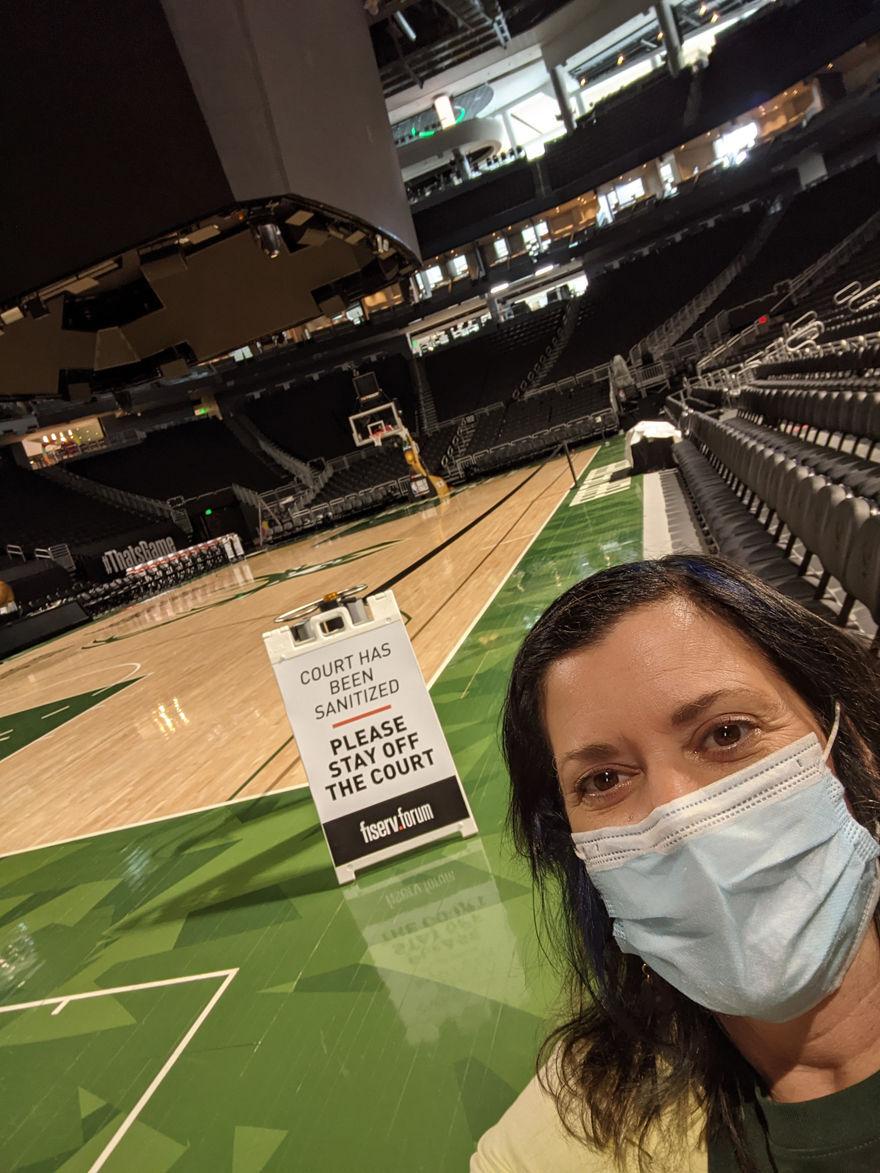 Fiserv court view.jpg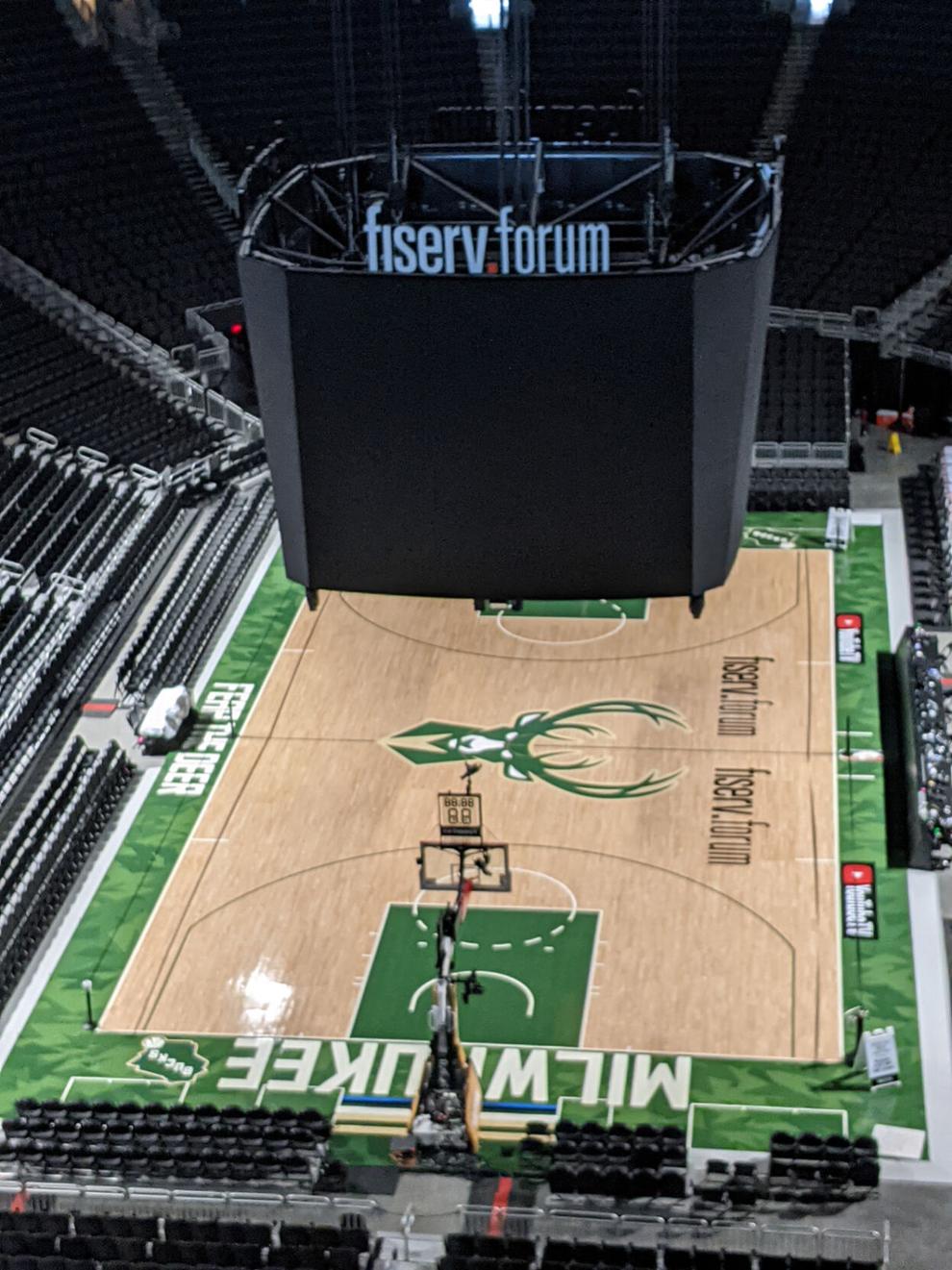 Fiserv Herb Kohl sign.jpg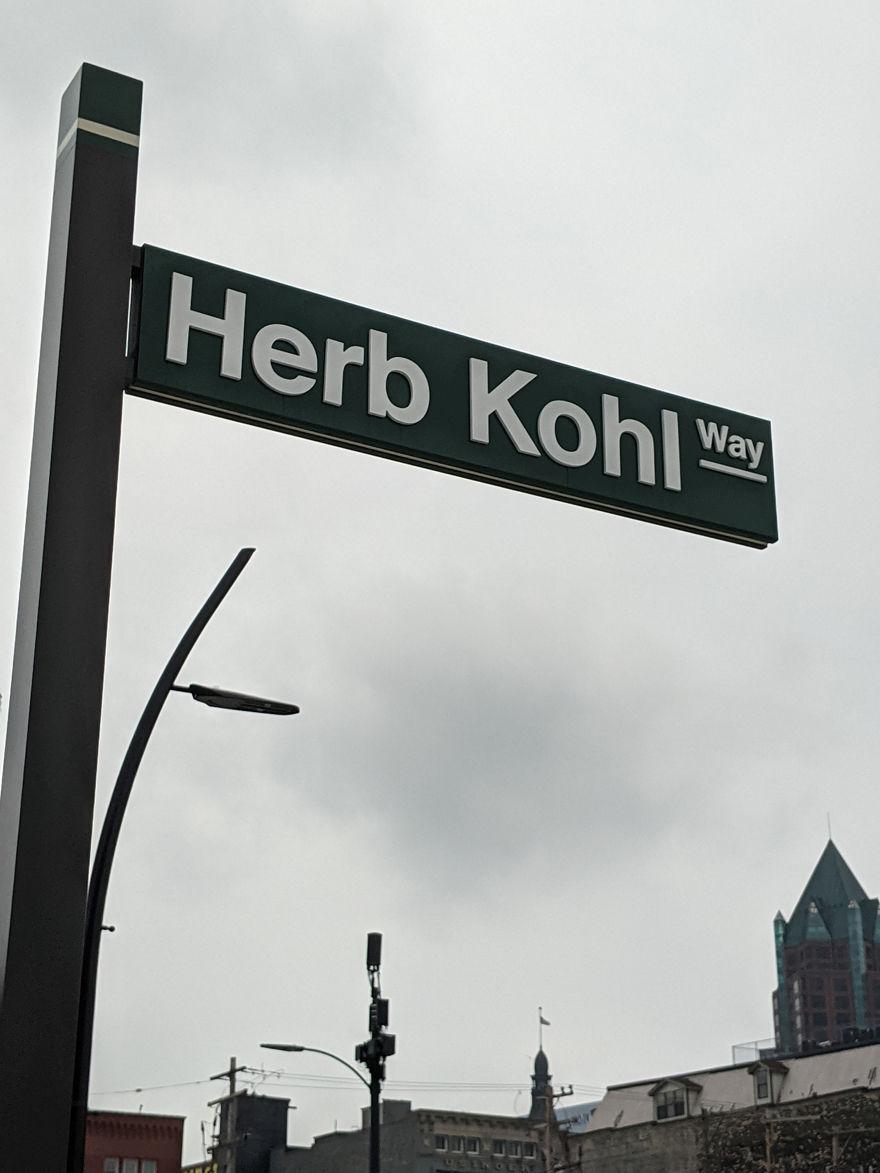 Fiserv locker room.jpg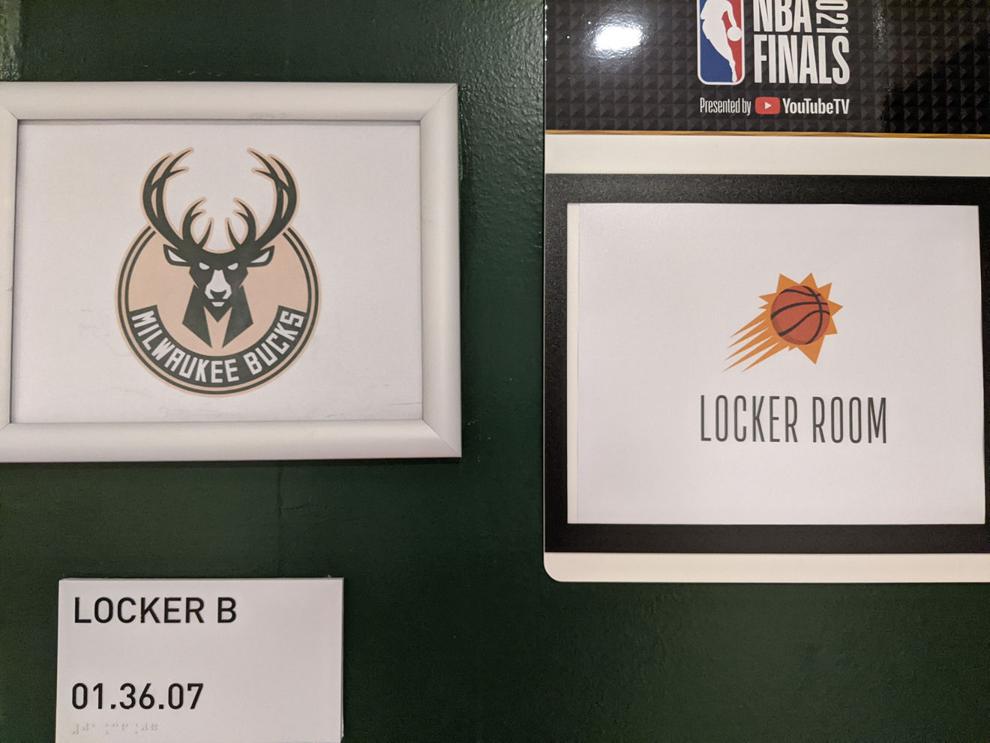 Fiserv Marquette locker room.jpg
Fiserv players chair.jpg
Fiserv sign.jpg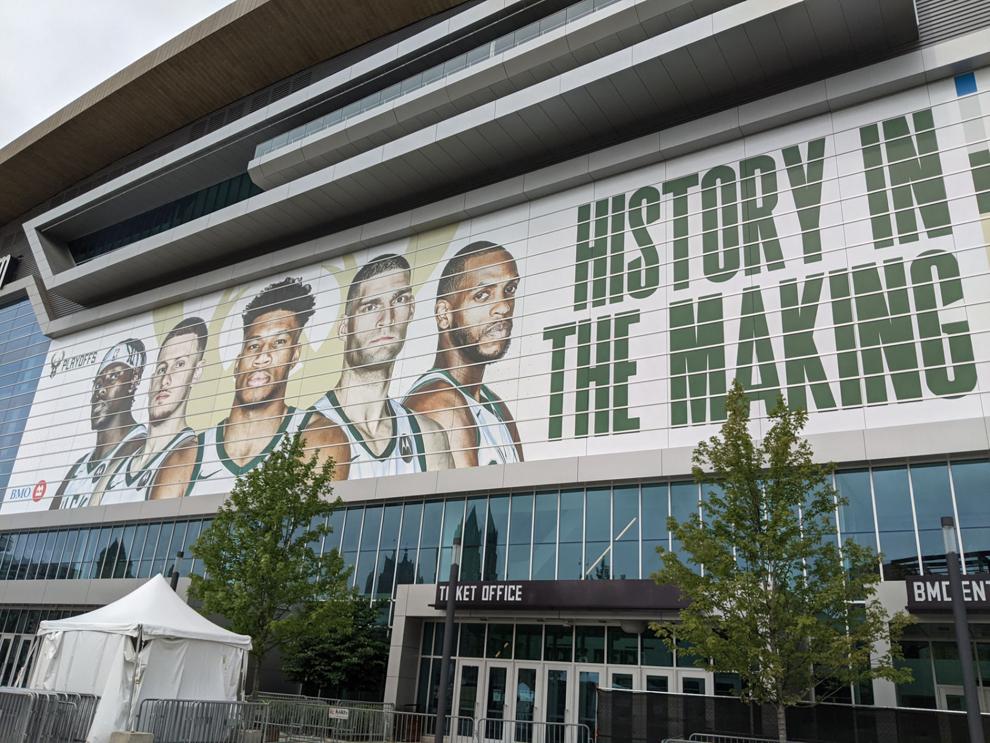 Fiserv steps.jpg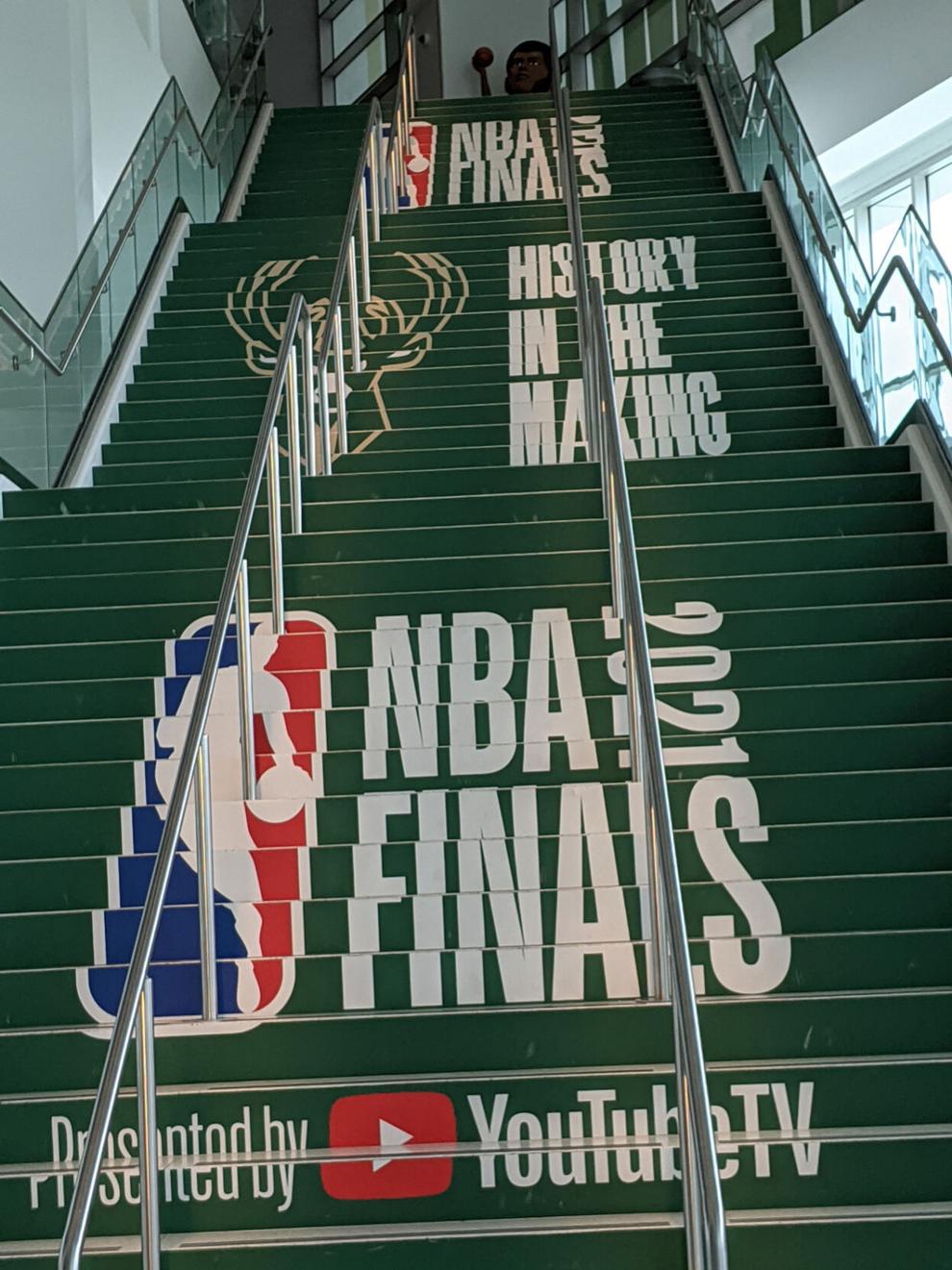 Fiserv tour guide.jpg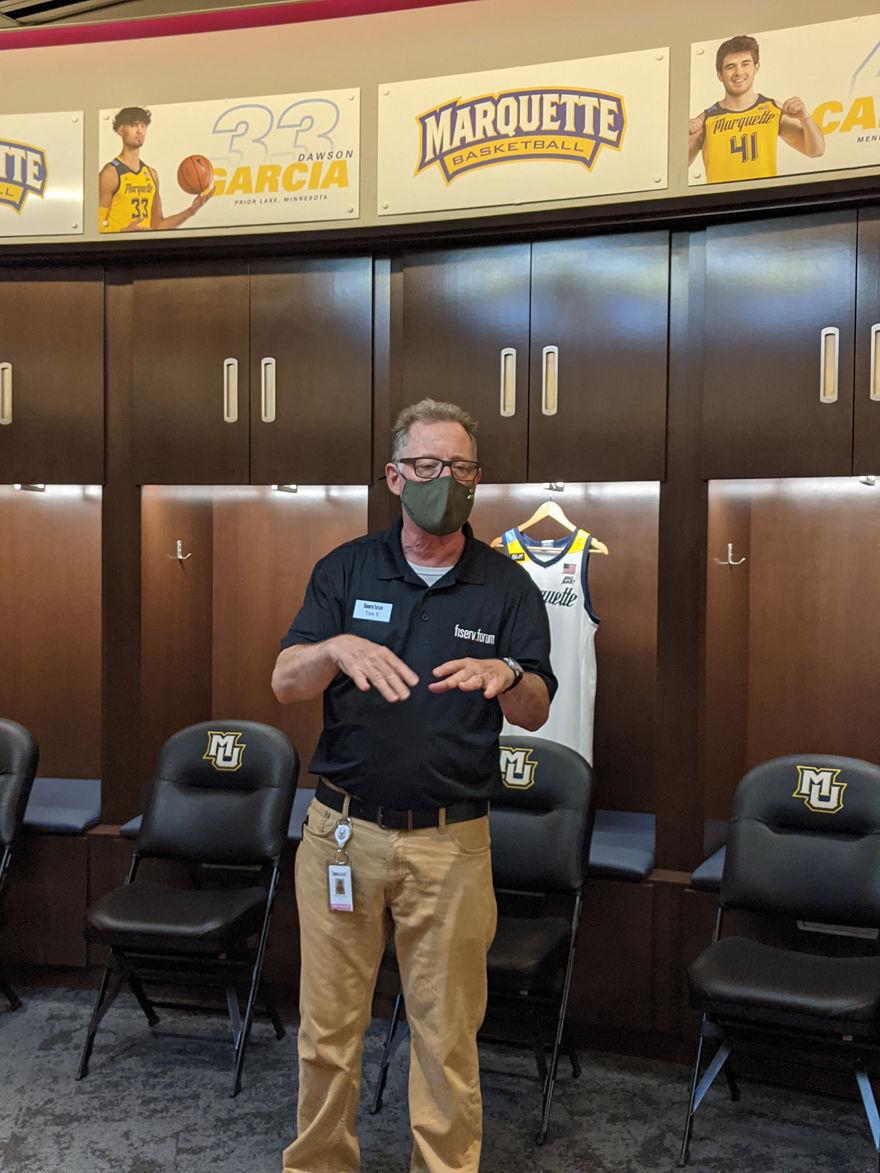 Fiserv trophy room.jpg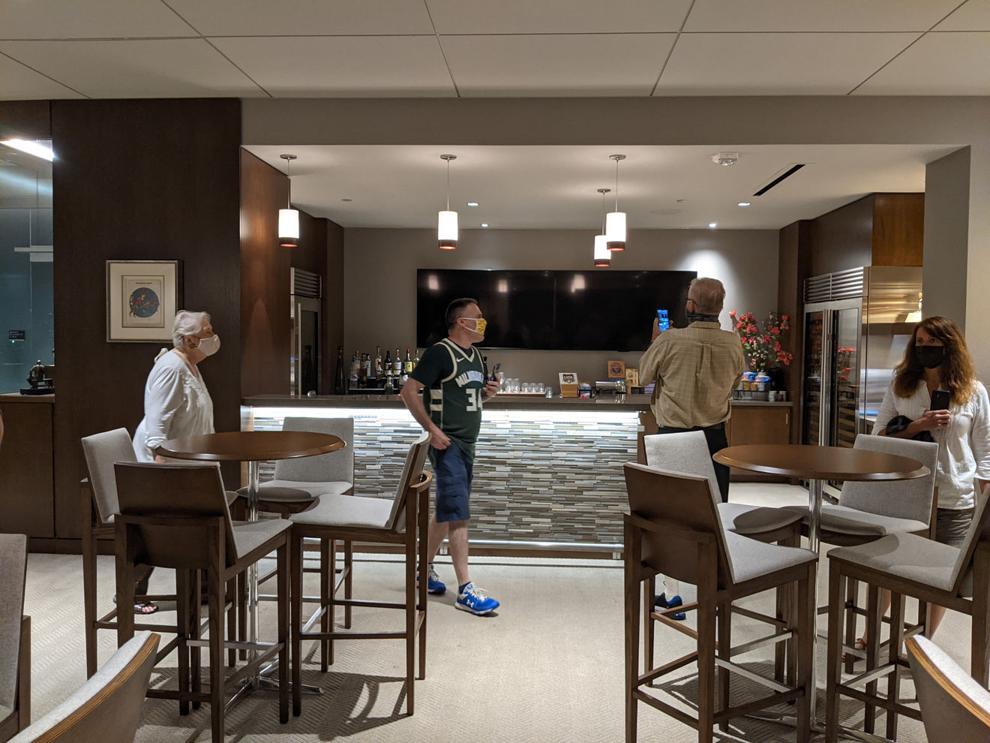 Fiserv TV cables.jpg