Ald. Dominic Ruffalo said he has seen firsthand how alcoholism destroys lives, including the life of the alcoholic.
Ruffalo said it was why he sponsored a resolution encouraging the Kenosha City Council to oppose two separate bills that are being considered by the Wisconsin State Senate that would allow customers to order alcohol by phone to be picked up or delivered to them directly.
The council voted unanimously Monday night to urge state legislators to vote down the two bills.
Senate bills
Under Senate Bill 56, most alcoholic beverage retailers would be able take phone or online orders and sell alcoholic beverages to be picked up in parking spaces on their premises. The bill would prohibit municipalities from imposing additional restrictions on the sales.
The second, Senate Bill 57, allows retailers to offer delivery of alcoholic beverages directly to the customer either by the retailer or via a third-party delivery service.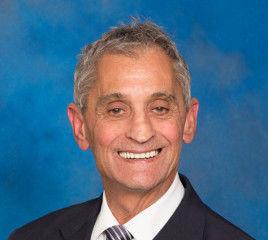 "You could either call up, (or) go online, order your alcohol, drive to their parking lot, and it would somehow be delivered to your car," Ruffalo said of Senate Bill 56.
If Senate Bill 56 was in effect, Ruffalo said local regulation would be taken away from cities.
"That's taking all of it out of our hands," he said during the meeting.
"Senate Bill 57 is the most disturbing one of all. I don't know who comes up with these bills and thinks it's such a good idea. You could call up an establishment and a third party, Uber, Uber Eats, Yahoo, Amazon … and have (alcoholic drinks) delivered to your house. Alcohol. Oh, my heavens."
Grim picture
Ruffalo said he believes both bills would lead to more alcoholism.
"An alcoholic in his final stages doesn't leave … his or her house. Shut the drapes and they drink," he said.
Ruffalo painted a grim picture in describing how an alcoholic would die having ease of access to delivered alcohol.
"They would go online, have it delivered at their house. And that's how they would spend their last days. It's pretty bleak," he said. "The recovery community would be appalled if this bill would pass. It's terrible. Both of these bills are terrible."
A law passed earlier this spring allows restaurants and bars to sell alcoholic beverages, such as wine and mixed drinks, dispensed into containers that are sealed at the establishment and prepared for pick up. The law, which had bipartisan support, was intended to help restaurants and taverns struggling during the COVID-19 pandemic.
Ruffalo said the law passed without sunset restrictions, however.
"It's here forever," he said.
Communities should be empowered to establish more treatment centers and hospitals to help alcoholics and drug-addicted individuals, not to enable delivery of wine, beer and liquor, according to Ruffalo.
He said he hoped that the council's support would send a "firm message to Madison that we've had enough."
10 things you might not know about D-Day
1. Many photos were taken, but then lost.
War photographer Robert Capa, who said, "If your pictures aren't good enough, you aren't close enough," landed at Omaha Beach on D-Day. He took more than 100 pictures, but when the film was sent to London, a darkroom technician dried it too quickly and melted the emulsion, leaving fewer than a dozen pictures usable. Even so, those shaky and chaotic photos tell the story of Omaha Beach.
2. Crossword puzzles were a concern.
In the weeks before D-Day, British intelligence was concerned about crossword puzzles. The London Daily Telegraph's recent puzzle answers had included Overlord and Neptune (the code names for the overall operation and the landing operation) and Utah and Omaha (the two American invasion beaches).
Agents interrogated the puzzle-maker, Leonard Dawe. Turned out, it was just a coincidence.
3. The people who planned D-Day were bigots.
That was the code word — bigot — for anyone who knew the time and place of the invasion. It was a reversal of a designation — "to Gib" — that was used on the papers of those traveling to Gibraltar for the invasion of North Africa in 1942.
4. A few notable names
Among those who landed at Normandy on D-Day were J.D. Salinger (who went on to write "Catcher in the Rye"), Theodore Roosevelt Jr. (the president's son, who died of a heart attack a month later) and Elliot Richardson (attorney general under President Richard Nixon).
5. Code name 'Fortitude'
The Allied effort to hoodwink Adolf Hitler about the invasion was code-named Fortitude, and it was nearly as elaborate and detailed as the invasion itself. The Allies went so far as to parachute dummies — outfitted with firecrackers that exploded on impact — behind enemy lines as a diversion.
6. D-Day secrets were almost exposed in Chicago.
A package from Supreme Headquarters in London arrived at a Chicago mail-sorting office a few months before D-Day and was accidentally opened. Its contents may have been seen by more than a dozen unauthorized people. The FBI found that a U.S. general's aide of German descent had sent the package to "The Ordnance Division, G-4" but had added the address of his sister in Chicago. The FBI concluded that the aide was overtired and had been thinking about his sister, who was ill.
7. Not an 'invasion of Norway'
Woe be unto a politician who commits a gaffe during a D-Day remembrance. In 2004, Canadian Prime Minister Paul Martin referred to the "invasion of Norway" when he meant Normandy. Years later, at an event with President Barack Obama, British Prime Minister Gordon Brown cited "Obama Beach" when he meant "Omaha Beach."
8. Andrew Higgins 'won the war for us.'
In a 1964 interview, Dwight Eisenhower said a single person "won the war for us." He was referring to Andrew Higgins, who designed and built the amphibious assault crafts that allowed the Allies to storm the beaches of Normandy. The eccentric boat builder foresaw not only the Navy's acute need for small military crafts early on, but also the shortage of steel, so he gambled and bought the entire 1939 crop of mahogany from the Philippines. His New Orleans company produced thousands of boats for the war effort.
9. Training exercises gone wrong
While U.S. forces were conducting a training exercise off the southwestern English coast to prepare for the landing on Utah Beach, German torpedo boats ambushed them. More than 700 Americans were killed — a toll far worse than when U.S. forces actually took Utah Beach a few months later.
10. Breaking the Enigma code
On June 4, 1944, U.S. forces were able to capture a German submarine off the African coast because they had broken the Enigma code and learned a sub was in the vicinity. On the eve of D-Day, the U.S. couldn't risk that the Germans would realize the code was cracked. So they hid away the sub and its captured crew until the end of the war, and the Germans assumed the vessel was lost at sea.
A closer look at the attack
Operation Overlord begins
June 5, 1944: On the morning of June 5, amid bad weather fears, U.S. Gen. Dwight D. Eisenhower, the supreme commander of Allied forces in Europe, gave the approval for Operation Overlord. About 6,000 landing craft, ships and other vessels carrying more than 150,000 troops left England for France.
That night, about 1,000 aircraft filled with more than 15,000 paratroopers landed in drop zones in Normandy to begin missions behind enemy lines. About 12,000 aircraft were mobilized to provide air cover and support for the invasion.
Operation Neptune begins
June 6, 1944: Early in the morning, Allied bombers took off to attack targets around the beachhead. The amphibious landings, called Operation Neptune, also were preceded by extensive naval bombardment.
The seaborne units began to land about 6:30 a.m. France time. Many Americans were packed into flat-bottomed Higgins boats launched from troop transports.
At 3 a.m. ET on June 6, President Franklin Roosevelt received the call that the invasion had commenced. He later notified the nation by radio, saying that "at this poignant hour, I ask you to join with me in a prayer."
On the coast of Normandy, the British and Canadians landing on Gold, Juno and Sword beaches overcame light opposition. The Americans at Utah did as well.
The U.S. 1st Division at Omaha Beach, however, confronted the best of the German coast divisions, the 352nd, and was torn up by machine gunners as the troops waded ashore.
Eventually the Allied troops fought their way inland, at a heavy cost of life. More than 4,000 died that day. By the end of D-Day, more than 150,000 troops had landed in Normandy. They pushed their way inland, allowing more troops to land over the next several days.