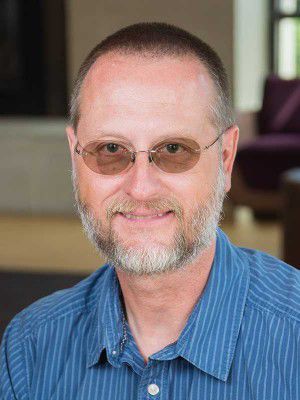 Being alert and sensitive to one's surroundings is usually good thing. But for some, it can be a detriment.
For soldiers in combat situations, it can save lives. During rush hour in Chicago traffic, not so much.
This is just one of the things that Daniel Miller, Carthage College professor of neuroscience, has learned in the past three decades.
Miller will be presenting these findings and more at the 26th International "Stress and Behavior" Neuroscience and Biopsychiatry Conference in St. Petersburg, Russia, this week.
Miller began his study of stress responses while working on learning-related research many years ago.
"A colleague working as a scientist at the VA suggested that learning could be a problem," Miller said.
Using the example of combat soldiers in Afghanistan, Miller explained that in that environment, soldiers who are hyper-alert to danger are an asset to themselves and their comrades. "However, that same response — heart racing and panic — becomes dysfunctional if it happens every time you're in rush-hour traffic."
Miller and his academic collaborators discovered that the tendency toward being hyper-vigilant occurs in people who are more inhibited and introverted and more susceptible to stress in general. "These people tend to avoid novel (stress inducing) situations and when in those situations exhibit stress," he said.
Returning to civilian life, these tendencies can translate into post-traumatic stress disorder.
In other words, a response that is resilient in one environment becomes pathological in others, Miller said. "It's when we can't shake those responses."
What they discovered is that certain individuals who have that response learn faster in the context of conditioning. "However, strong learning is double-edged sword," Miller said.
Ironically, it is this ability to be alert that makes the best soldiers, says Miller. "It shows that the best soldiers are also the most fragile."
"The frustrating thing about it is that we don't want to stop the strength (of being alert), but want to stop the vulnerability," he said.
While there isn't a "fix" for those who are susceptible to PTSD, understanding who might be vulnerable to it could be useful, Miller said.
The hope is to be able to use this knowledge to identify those who might be at risk and have an action plan in place following their exposure to combat trauma and stress, Miller said.
Miller is also hoping that he and his co-researchers can extend this understanding to others who may be predisposed to PSTD due to "vulnerabilities," such as those with traumatic brain disorder.
"What we have published is a review article on 20 years' worth of research going back 30 years with collaborators," Miller said. "This article allowed us to put the entire story in place."
Presenting his findings to the 50-some scientists from around the world who will be attending the conference is an exciting prospect, Miller says.
"It's an awesome thing for me because I've been doing Pavlovian research since 1989, and the place of the conference is where (Ivan Pavlov) did his research," he said.