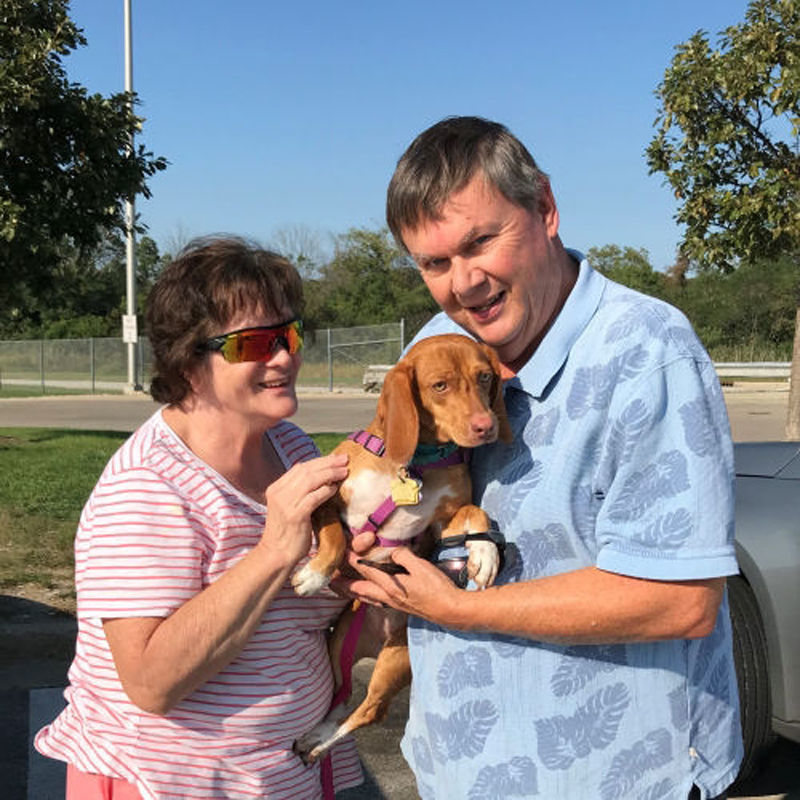 David and Barbara Lyons of Kenosha will mark their 50th anniversary on Friday.
David is a lifelong resident of Kenosha while his wife, the former Barbara Lightsey, moved to the city at the age of 9. They met while he worked part-time at a service station near her home. She would visit him while he was working.
They were married on Feb. 15, 1969, at St. Mark's in Kenosha. They have three children: David M. (Jennifer) Lyons Jr. of Sturtevant, Jonathan P. Lyons of Kenosha and the late Tammy Lyons. They also have six grandchildren.
David worked in quality assurance at various companies and later became an EMT, CPR instructor and deputy medical examiner for Kenosha County, retiring in 2009. He now works part-time for Whelan Security stationed at the Uline campus in Pleasant Prairie. He retired from voluntary service with Scout Leaders Rescue Squad as assistant chief.
Barb worked as a certified nurse's aid in both home care and at various skilled nursing facilities, retiring in 2017. She worked in the field for 45 years. She enjoys being a homemaker and gardening.
Both are members of Great Lakes Church, enjoy traveling and visiting their grandchildren.
Their advice for a successful and lasting marriage: Always be there for each other and never go to bed at night mad at each other.