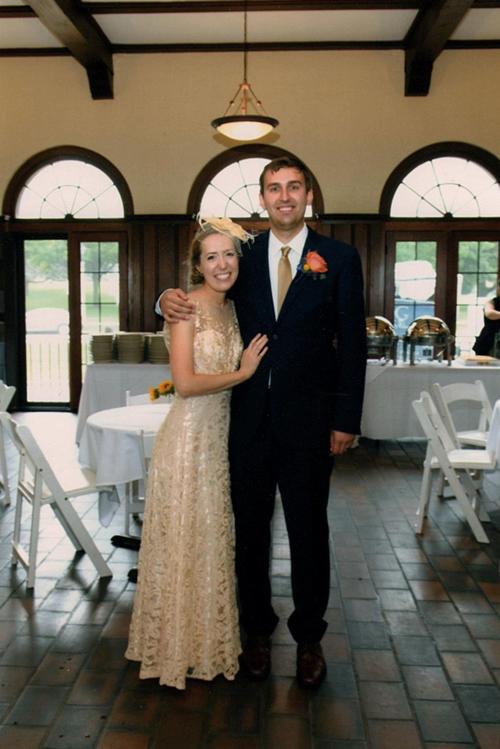 Claire Etzel Gerlach and Nicholas Jaeckle, both of Milwaukee, Wisc., were married on July 22, 2018 at St. Francis of Assisi Catholic Church in Milwaukee. Father Michael Bertram preformed the 1 p.m. ceremony for the daughter of Dr. John Gerlach and Carol Etzel Gerlach of Whitefish Bay, Wisc., and the son of Daniel L. and Helena Faraca of Kenosha, and the late Dr. Richard S. Jaeckle.
The bride graduated from Dominican High School in Whitefish Bay and the University of Wisconsin- Milwaukee with a Bachelor of Sciences in Mathematics Education. She is employed as a mathematics teacher at Bay View High School in Milwaukee, Wisc.
Her groom graduated from Mary D. Bradford High School and the University of Iowa, Iowa City, Iowa, with a Bachelor of Arts in History. He went on to receive his Master of Science in Urban Planning from the University of Wisconsin-Milwaukee. He is employed as a program engineer for Southport Heating and Cooling in Caledonia, Wisc.
Melissa Fleming, sister of the groom was the matron of honor and Steven Elrod, friend of the groom, was the best man.
Daniel Gerlach, brother of the bride, and Donald Karolewicz, cousin of the groom, were the ushers.
A reception was held at the South Shore Pavilion in Milwaukee. The couple took a short honeymoon to South West Michigan and have future plans to honeymoon in Peru this spring. The couple will reside in Milwaukee.