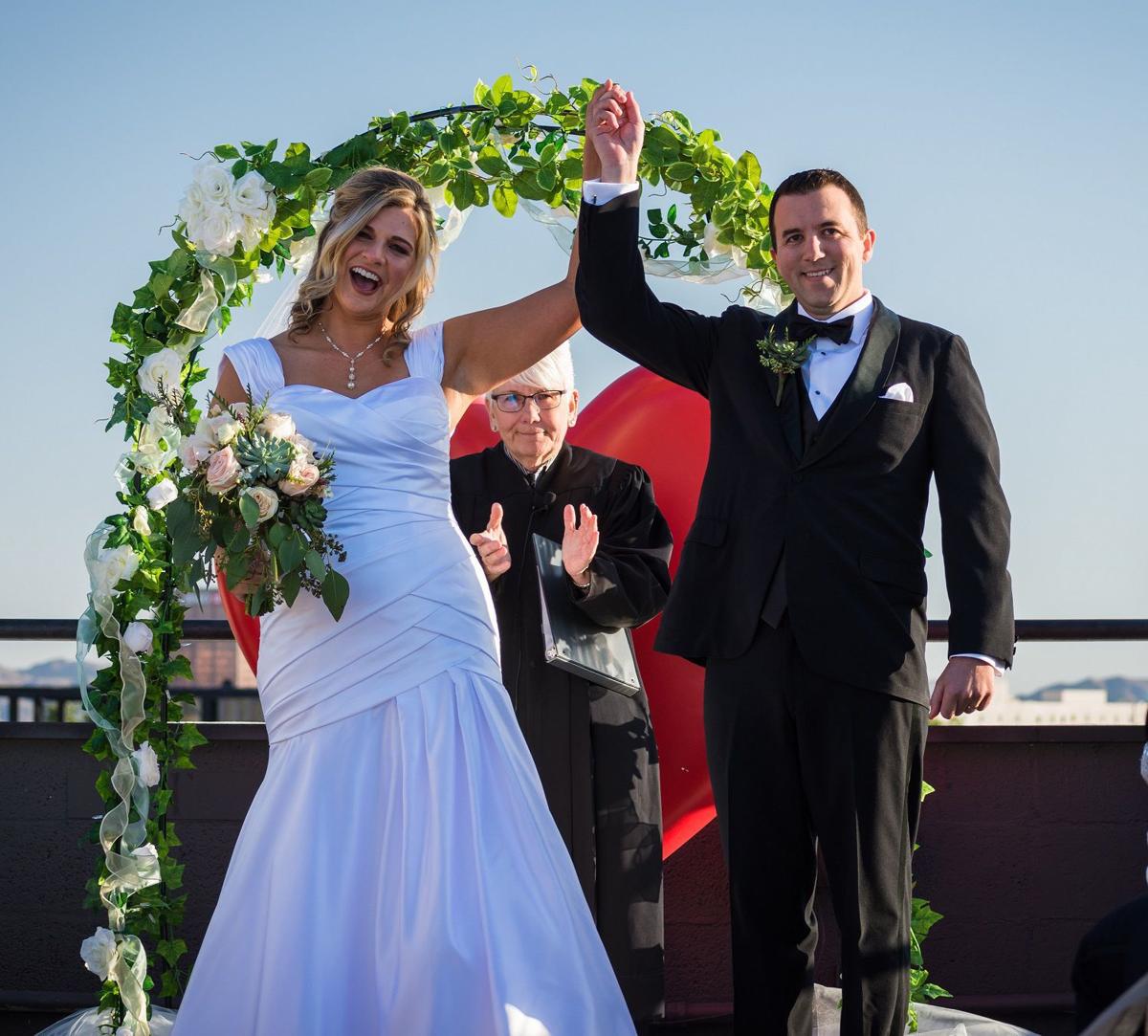 Margaret Sommer and Christopher Morrison of Glendale, Ariz., were married on Feb. 24, 2018, at the Clarendon Hotel in Phoenix, Ariz. The honorable MaryAnne Majestic resided over the 5 p.m. ceremony for the daughter of Susan Sommer of Bristol and the son of Craig and Mary Morrison of Bethel, Conn.
Linda Sommer was the maid of honor and Juliene Williams, Yolanda Treves, Kimberly Ropicky and Shira Zias were the bridesmaids.
Keith Morrison was the best man and David Chiara, Thomas Diaz DeLeon, Sean Geary, Ryan Greenfield, Kyle Sommer and Billy Cahill were the groomsmen.
Audrey Glorioso-Morrison was the flower girl. Kaleb Morrison and Labrador Townley were the ring bearers.
A reception was held to celebrate the couple at the Clarendon Hotel in Phoenix after the ceremony.
The bride graduated from the REAL School in Racine and Arizona State University in Tempe, Ariz. with a master's degree in social work.
The groom graduated from Bethel High School in Bethel, Conn., and Embry Riddle University in Daytona Beach, Fla., with bachelor's degree in the human factors of psychology.
Be the first to know
Get local news delivered to your inbox!