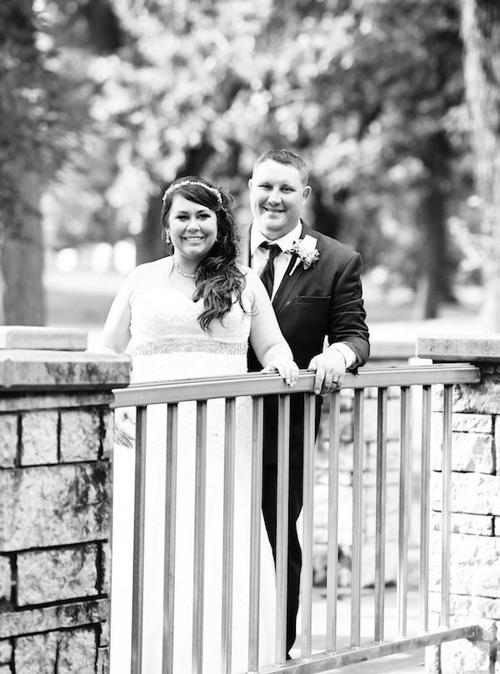 Erika LeMay and Jason Musselman, both of Kenosha, Wisc., were married on September 1, 2018. Pastor Tom Smith preformed the 2 p.m. ceremony at Trinity Lutheran Church. Erika is the daughter of Charles and Lorna LaMay of Kenosha, and Jason is the son of Larry and Judie Musselman, also of Kenosha.
The bride graduated from Bradford High School and the University of Wisconsin-Oshkosh with a degree in political science. She went on to obtain a master's degree in management from Cardinal Stritch University. She is employed with Community Care in Kenosha.
The groom graduated from Indian Trails and Gateway Technical College with a degree in HVAC. He is employed with Keystone Heating and Cooling in Racine, Wisc.
Heather LeMay, Tiffany LeMay and Kaia LeMay were the maids of honor. Jodie Musselman, Tiana Larson, and Amanda Smith were the bridesmaids. The flower girl was Avery LeMay King.
Ryan Thomas was the best man. Richard Obrecht, Aaron hunter, Laurence King, James Kostrewa, Dominic Woods, and Kaveon Musselman were the groomsmen. The ring bearers were Kiran LeMay King, Noah Muniz, and Ryland Barton.
The ushers were Basil and Beth Marie Willis, Stephanie Linkowski and Isaiah Muniz.
A reception was at the Double Tree in Pleasant Prairie, Wisc., following the ceremony. The couple honeymooned in Florida. Erika and Jason will reside in Kenosha.