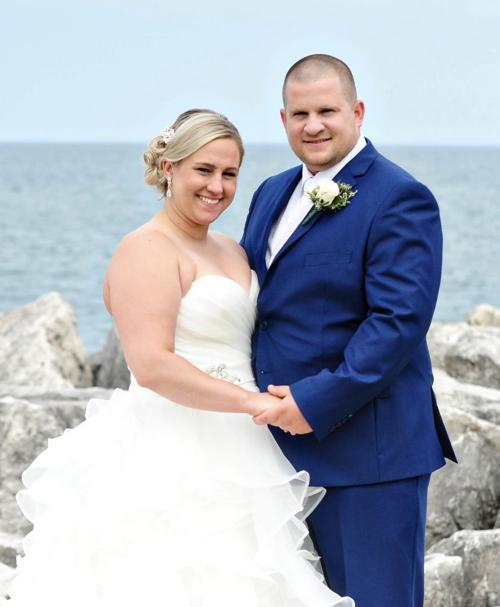 Caitlyn Burmeister and Ryan Neu, both of Racine, Wisc., were married on June 1, 2019 at the Kenosha Public Museum.  Pastor Lance Loveall performed the 1 p.m. ceremony for the couple.  She is the daughter of the late Phillip and Nadine Burmeister, of Racine, and he is the son of Timothy and Betty Neu, of Pleasant Prairie, Wisc.
The bride graduated from Horlick High School and The University of Wisconsin- Milwaukee with a Bachelor of Science in Nursing.  She is employed with Ascension All Saints.
Her groom graduated Tremper High School and attended Gateway Technical College.  He is employed with Spee-dee Packaging in Sturtevant. Wisc., as a CNC machinist. 
Nicole King was Caitlyn's matron of honor and Allyson Neu, sister of the groom, Missy Gonzales, Dana Church, and Amanda Nikolai were her bridesmaids.
Ryan's best man was David Kelsch, and Jerry King, Robert Karnes, Shawn Miller, and Adam Kelsch were his groomsmen. 
Following the ceremony, a reception was held to celebrate the couple at Circa on Seventh in Kenosha.  The couple honeymooned on Marco Island in Fla. They will reside in Racine. 
Be the first to know
Get local news delivered to your inbox!