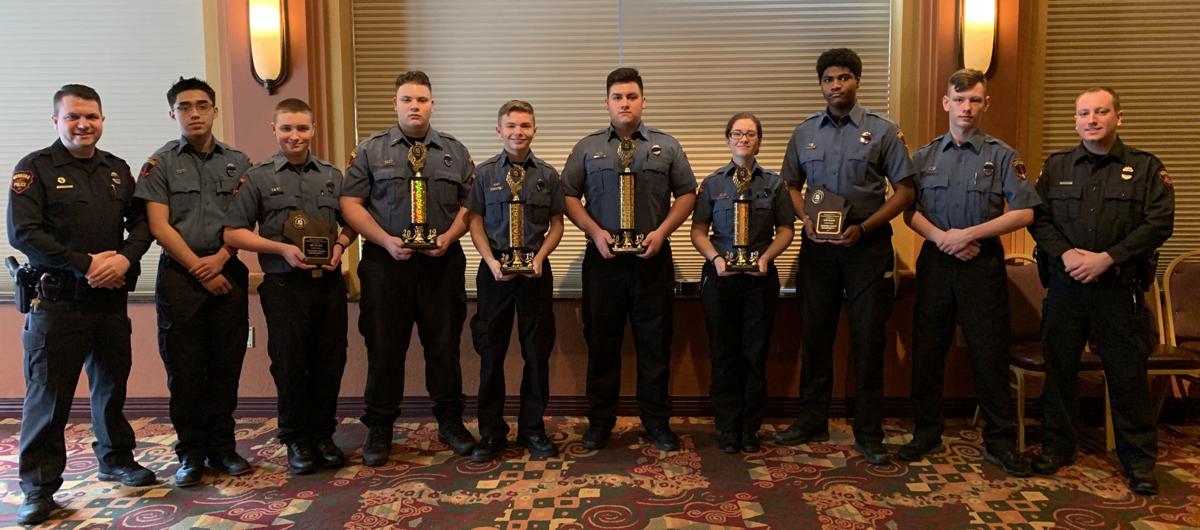 Eight Kenosha Police Explorers attended the Wisconsin Law Enforcement Explorer Advisors Association Conference in Wisconsin Dells Feb. 9-10.
Explorers competed in a total of seven events. There were 33 teams in attendance, comprised from approximately 150 Explorers from over 20 different Wisconsin agencies. Kenosha Explorers placed in four out of the seven events, and received first place overall.
Explorer Joey Barrera received the Explorer of the Year award, the first time in the history of the Kenosha post that a local Explorer has won this award.
The local team took first place in traffic stop, burglary in progress, and arrest and search categories.
The team also won the President's Award, given to the post that scores the highest combined points in the competition. Other awards won were second place in crime scene, and a third in traffic stop.
Officer Tyler Cochran was elected to the position of secretary for the Wisconsin Law Enforcement Explorer Advisors Association.
The Kenosha Explorers put in many hours of preparation for the conference assisted by Cochran and officers Luke Courtier, Ashley Kukowski and Kim Voss.