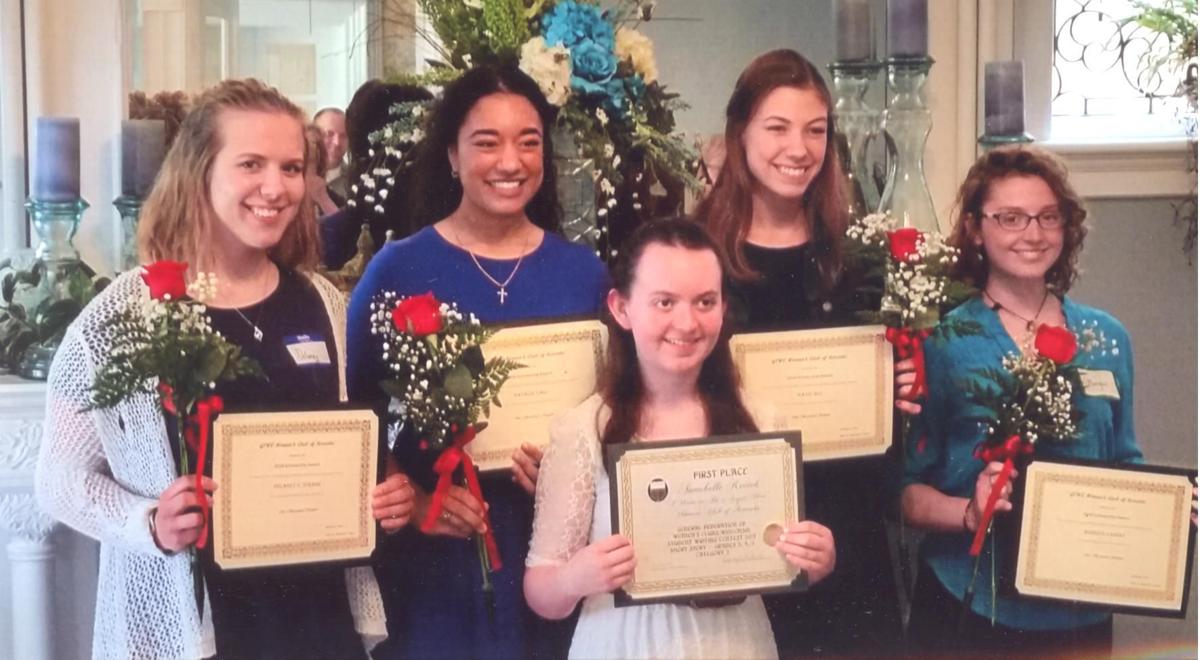 At the June meeting of the Woman's Club of Kenosha, Natalie Lall, Monique Landry, Katie Neu and Delaney Strash were awarded $1,000 scholarships. Recipients were selected based on academics, philanthropic activities and professional goals. The group also recognized Annabelle Kvitek, who won the fifth-grade Connecting Through Kindness 2017 Kenosha Essay Contest and the GFWC State essay contest with her essay titled, "I Want to be a Super Hero." Pictured are: Delaney Strash, Taylor University; Natalie Lall, Carthage College; Katie Neu, St. Norbert College; Monique Landry, Milwaukee School of Engineering; and standing in front is Annabelle Kvitek.
Be the first to know
Get local news delivered to your inbox!