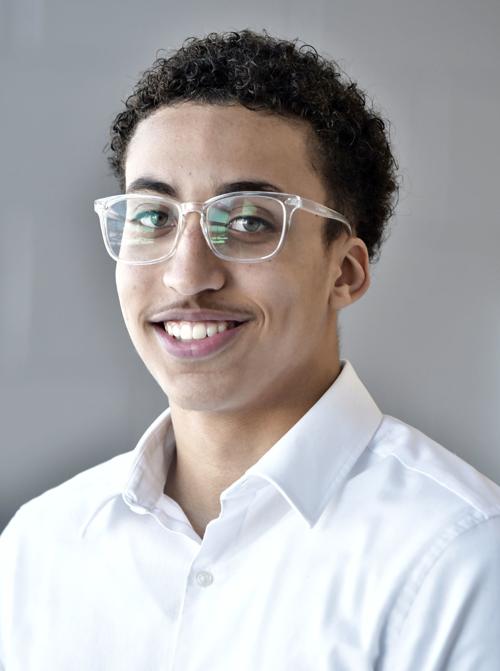 Parents: Terry Simmons and Susan Simmons
Most memorable high school moment: My most memorable high school moment to this point is playing in the Kohl Center for the state basketball tournament.
Most influential teacher: Mrs. Melissa Bahnson
Please explain why: Mrs. Bahnson introduced me to business and encouraged me to get involved in activities such as DECA and FBLA. Her classes helped me develop and realize my knack for business and ultimately led me to my prospective career path.
School activities/clubs: Badger Boys/Girls State, DECA, forensics, freshman mentors, National Honor Society
Other school activities: Class president, Student Council, Geography Club, FBLA, Falcon News, school announcements
School athletics: Basketball, football, track
School offices held: Senior class president; junior class president; sophmore class officer; freshman class officer
Honors, letters or awards: Highest Honors; academic letter winner; Second Team All-Conference Football 2017; First Team All-County Football 2017; DECA state qualifier 2018
Out-of-school activities/hobbies: Play sports; watch sports; watch Netflix; spend time with my family; spend time with my girlfriend; hang out with the "fellas"
College choice: Undecided, but accepted to LSU, Ohio State, Alabama, UAB, Missouri, Wisconsin, Florida A&M
Intended major/field of study: Sports commerce
Three words that best describe my role models: Intelligent, caring, selfless
What I hope to accomplish in my lifetime: I hope to obtain both a bachelor's and a master's degree, graduating with honors. Then, I hope to work within a professional sports organization and, ultimately, climb the ranks until I reach general manager. At this point, I hope to take care of and give back to my family and community.