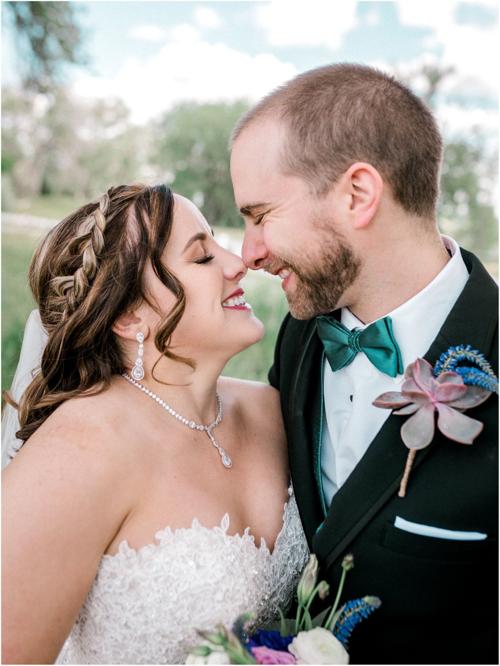 Brittany Engler of Bristol, Wisc., and Michael Walker of Billings, Mont., were married on June 30, 2018, at Camelot Ranch in Billings, Mont.  Laura Walker preformed the 4:30 PM ceremony for the daughter of Vincent and Pamela Engler of Bristol Wisc., and the son of Kevin and Charlene Walker of Billings, Mont. 
The bride graduated from Central High School in Paddock Lake, Wisc., the University of Wisconsin-River Falls with a Bachelor of Science in fine arts, and Act One Conservatory for Theater in Chicago, Ill.  Brittany went on to graduate from Montana State University in Billings, with her master's in elementary education.  She is employed as a 4th grade teacher at Poly Drive Elementary School in Billings. 
The groom graduated from Billings West High School and Montana State University with a Bachelor of Science in finance.   He is employed as the Vice President of Finance at Lonewolf Energy Inc., in Billings. 
Bridget Engler Berger was the matron of honor and Sean Fatzinger was the best man. 
The bridesmaids were Kadie Brevitz Kutzler, Dana Calzavara Druker, and Aurora Anderson.  Rhys Garner, Josh Sizemore, and Dave Roth were the groomsmen.  Keith Berger and Steve Downs were the ushers. 
A reception was held to celebrate the couple at the Camelot Ranch following the ceremony.  The couple honeymooned in Kauai, Hawaii.  They will reside in Billings, Mont.