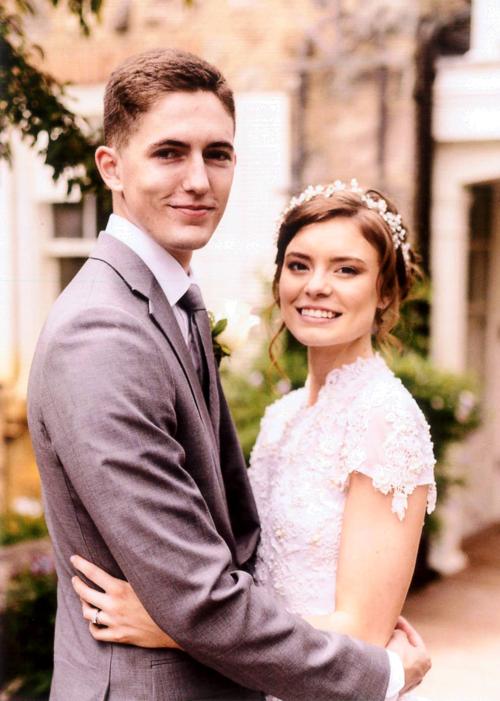 Shelbie Lynn Peoples of Kenosha, Wisc., and Nicholas James Weyker, of Jackson, Wisc., were married on June 21, 2019 at the Botanical Gardens.  Cheryl Plankey performed the 1:30 p.m. ceremony for the couple.  Shelbie is the daughter of Donald and Janet L Peoples of Kenosha.  Nicholas is the son of   Stephen and Jeannine Weyker of Jackson. 
The bride graduated from Indian Trail High School and is a student at the University of Wisconsin-Oshkosh.  Her groom graduated from Grafton High School in Grafton, Wisc. He is enlisted in the United States Navy.
Allison Marie Peoples was the maid of honor and Analis Gonzalez and Alise Peoples were the bridesmaids.
Colin Weyker was the best man and Devin Thomas and Austin Mozdzen were the groomsmen. 
A reception was held to celebrate the couple at the Roma Lodge.  Shelbie and Nicholas honeymooned in Denver, Colo.
Be the first to know
Get local news delivered to your inbox!