Those issues are in the news now more than ever before, but it's been a priority at Carthage College's theater department for the past decade.
To help the department expand its focus, Nora Carroll, a Chicago-based actor, playwright and director, has joined the Carthage faculty "with a focus on Theater of Inclusion," she said. "I am an artist-in-residence here and will be looking at the curriculum: What has been taught and what makes sense to be teaching right now?"
Moving forward, she said, "We are asking ourselves when we first meet these students, how can we set the tone?"
Having conversations that cover difficult subjects like racial tensions "is uncomfortable," Carroll said. "Part of our focus here is on making people feel comfortable enough to have these discussions."
Outside of the classroom, the theater program is looking to connect with the general public.
"As artists, we reflect and serve our communities," she said.
Social Justice Minute
Martin McClendon, an associate professor of theater who is the driving force behind the college's Veterans Storytelling Project, starts his classes with what he calls The Social Justice Minute.
"Ever since the world turned upside down after the murder of George Floyd," he said, "that Social Justice Minute tells students there are other things going on in the world besides what's in our classroom.
"Artists," he added, "have a responsibility to be the person pointing out what's happening in the world."
McClendon said people in the theater world "get into it because it's their passion, and they feel like they have to do it. But there's more to it than just reading lines from a script. Acting can be a wonderful communication device."
Theater of Inclusion
Professor Herschel Kruger, the theater department chairman, said the arts enjoy a unique position in society.
"There's something so powerful about the arts," he said. "The arts can humanize issues and get people to engage with the world in a different way. When audiences connect to a character's story, they are connecting with people and with ideas they otherwise wouldn't be receptive to."
In that way, he said, theater "gives you the chance to tackle some of these issues."
The Theater of Inclusion idea, Herschel said, "started several years ago. We realized we had gaps in our courses when it comes to playwrights and theater history. The other part is we need to be representative as a department and create a bridge for students of color to get more involved."
Being more inclusion, he added, "will take time. We're reaching out to students who are here — or to students who may want to come here."
Carthage's New Play Initiative and Veterans Storytelling Project have expanded the college's repertoire, bringing in new playwrights to work with the students — and attracting new audiences, too.
McClendon said the veterans plays, like "Afghanistan/Wisconsin," a drama for which "we interviewed 12 veterans and told their stories," draw area veterans to the productions.
"These were people who may not have a huge interest in theater," he said. "But they felt connected to these stories and came to the performances."
Opening minds
In recent years, the college's New Play Initiative has showcased pieces like "A Seat at the Table," actress and playwright Regina Taylor's drama about the Civil Rights movement, and McClendon "absolutely hopes" Carthage will perform works written by new faculty member Carroll, too.
"We can pursue more diverse voices through our New Play Initiative," he said. "It's very exciting. Theater only survives if it's relevant to society."
McClendon is quick to add that "while theater can be a way to open people's minds and show that society can change, there's also room for silly comedies and classic plays, too."
Carroll uses the example of a political debate, contrasted with going to live theater.
"You don't really change your mind about who you support after a debate," she said. "You might wish 'your' candidate had done better or said something different, but you still support that person. With theater, though, we identify with the characters on stage and there's a chance for people to wonder 'am I the character who grows and changes — or am I the character who stays the same?' Going to the theater with an open heart can lead to a change of heart."
For Herschel, another way theater can be an agent of change is "by telling people's stories that might be different. Remember, it was a big deal decades ago when Billy Crystal played a gay character on the sitcom 'Soap.'"
"It's important that people are seen and heard on stage," he added, "especially if they didn't have a chance to have their voices heard before. Theater should reflect the community."
In the theater
As much as theater is about what's happening up on the stage, it's also a way to bring people together.
Live theater, McClendon said, "is the chance for something special to happen. People come out to see it, and you're in The Room Where It Happens. It's escapism, yes, but it's also a chance to get people together who aren't all together at any other time."
For Carroll, "There's power in getting people to come together in the theater for a few hours. Those people in that space will never get together like that again. There's power in that. It's a great equalizer."
All these efforts "are a work in progress," McClendon said. "We don't have it all figured out, and our students are the ones who will bring in new ideas. They are a fresh life force that surges onto campus. I learn so much from our students. They are very important in the life of the college, and I applaud them for bringing attention to social issues."
IN PHOTOS: Kenosha County Suffrage Celebration at Twilight Jazz
Suffrage Celebration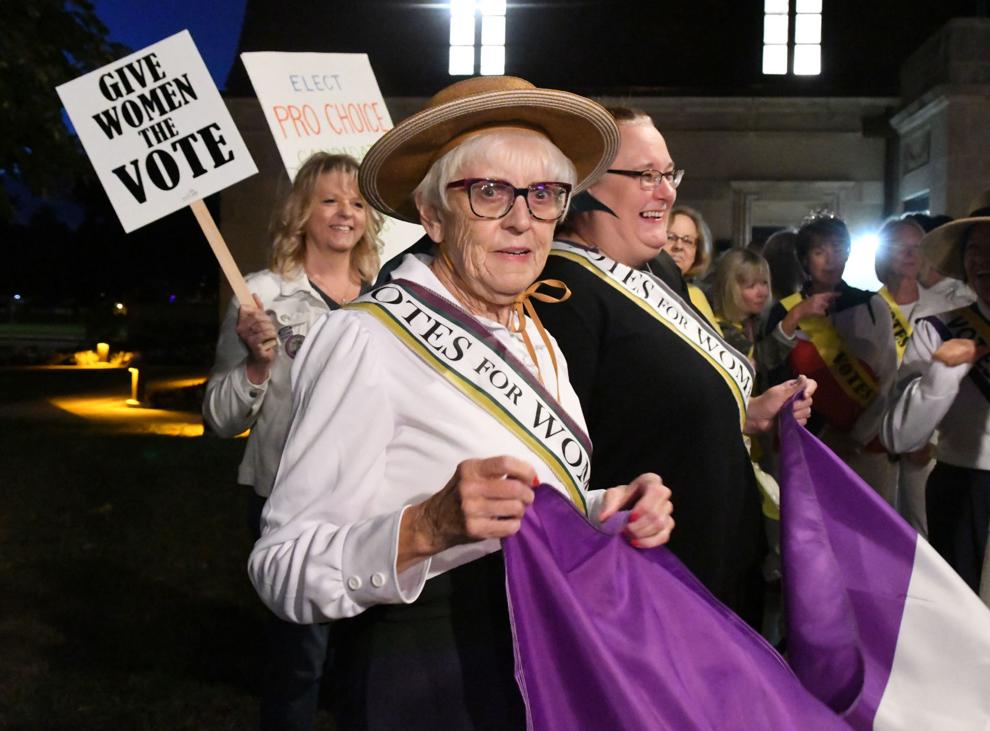 Suffrage Celebration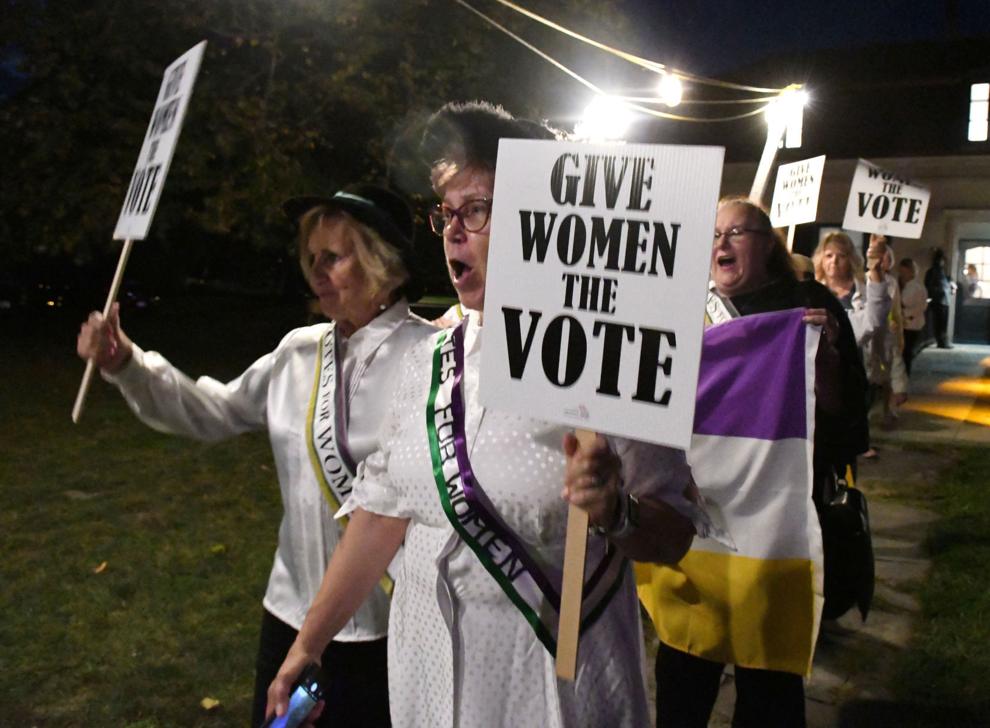 Suffrage Celebration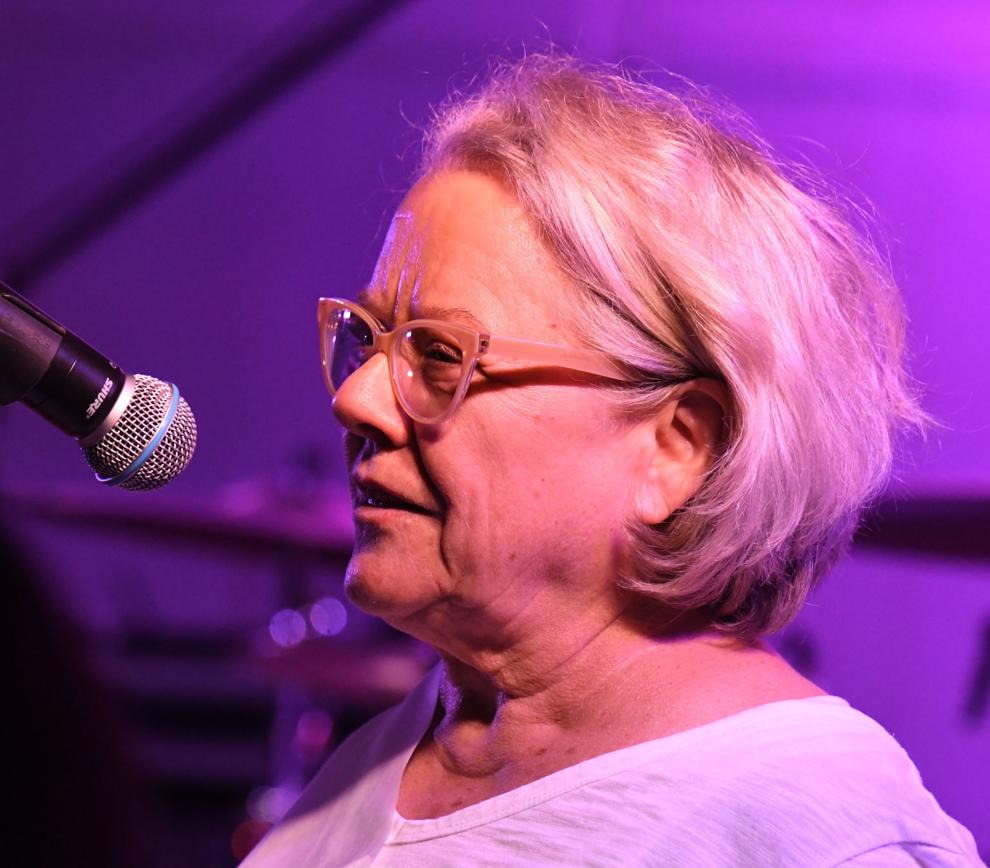 Suffrage Celebration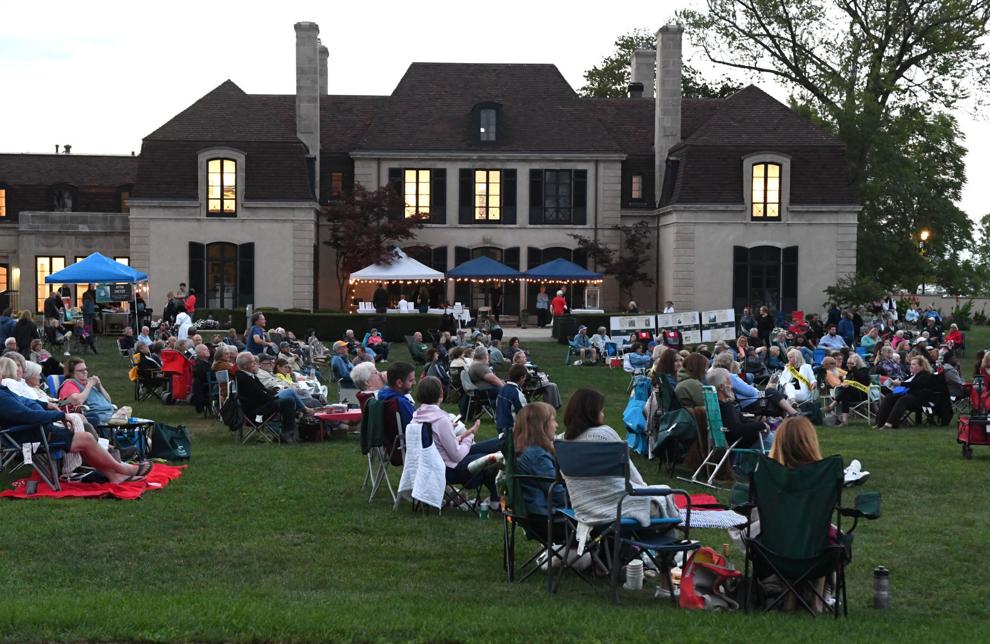 Suffrage Celebration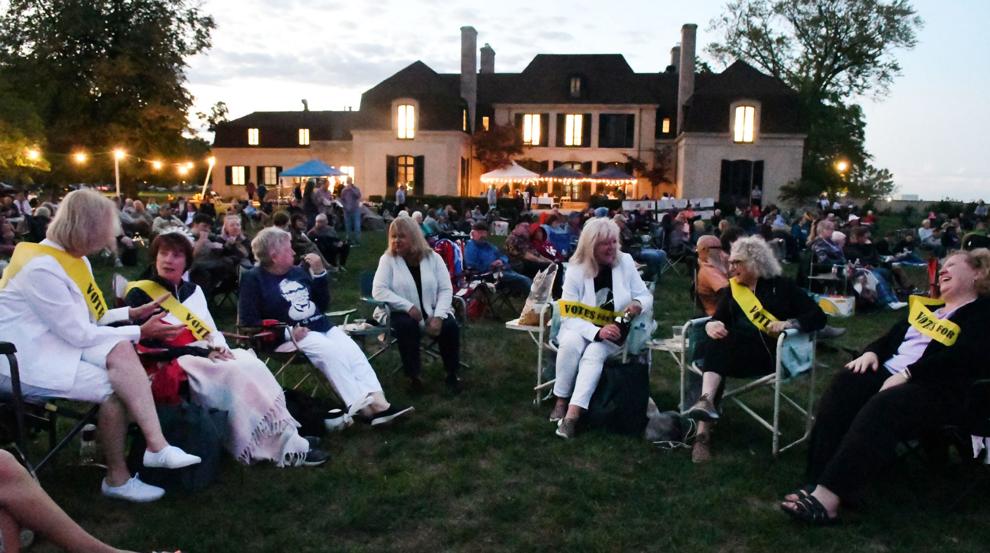 Suffrage Celebration

Suffrage Celebration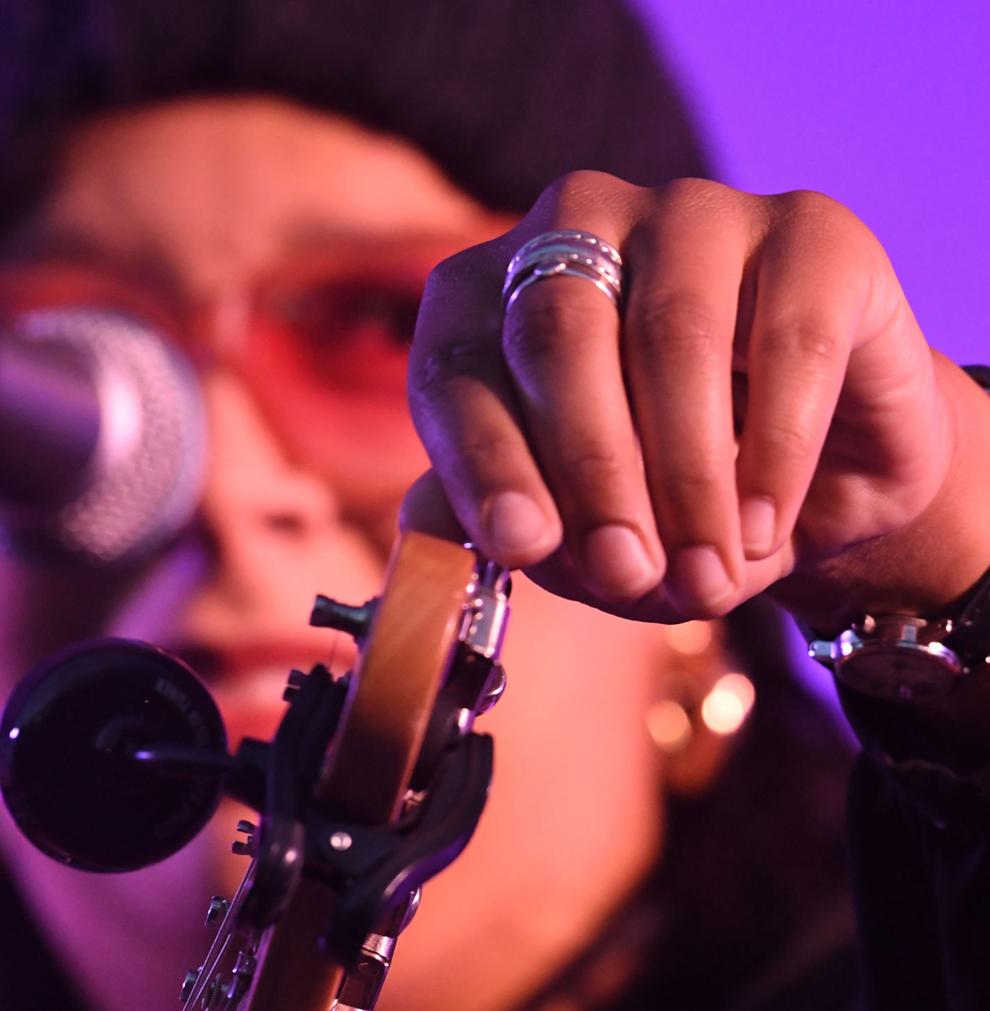 Suffrage Celebration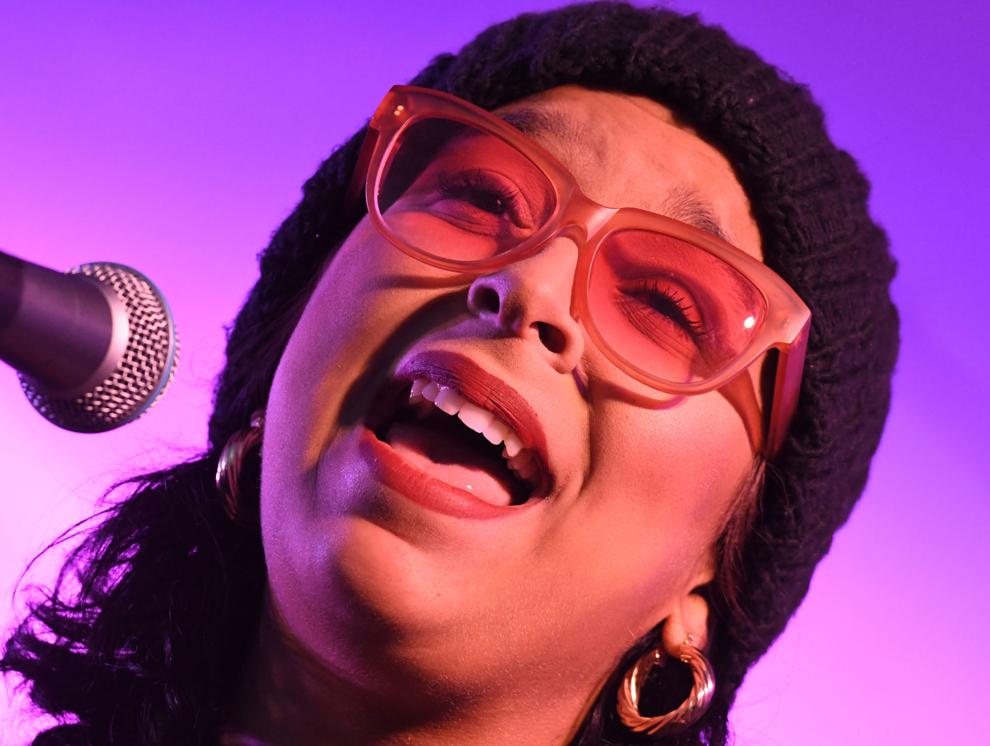 Suffrage Celebration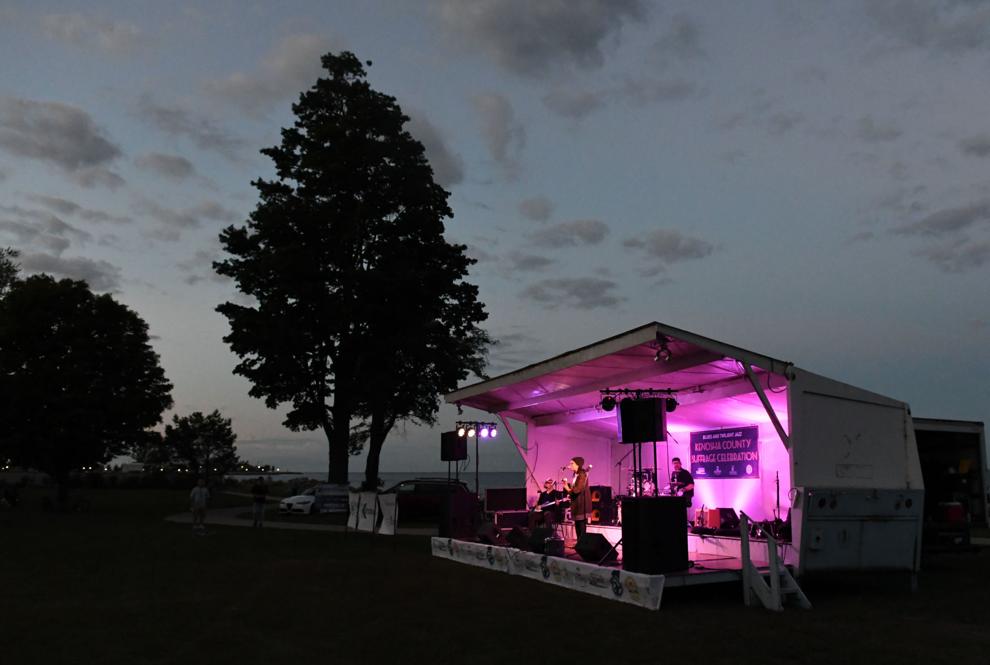 Suffrage Celebration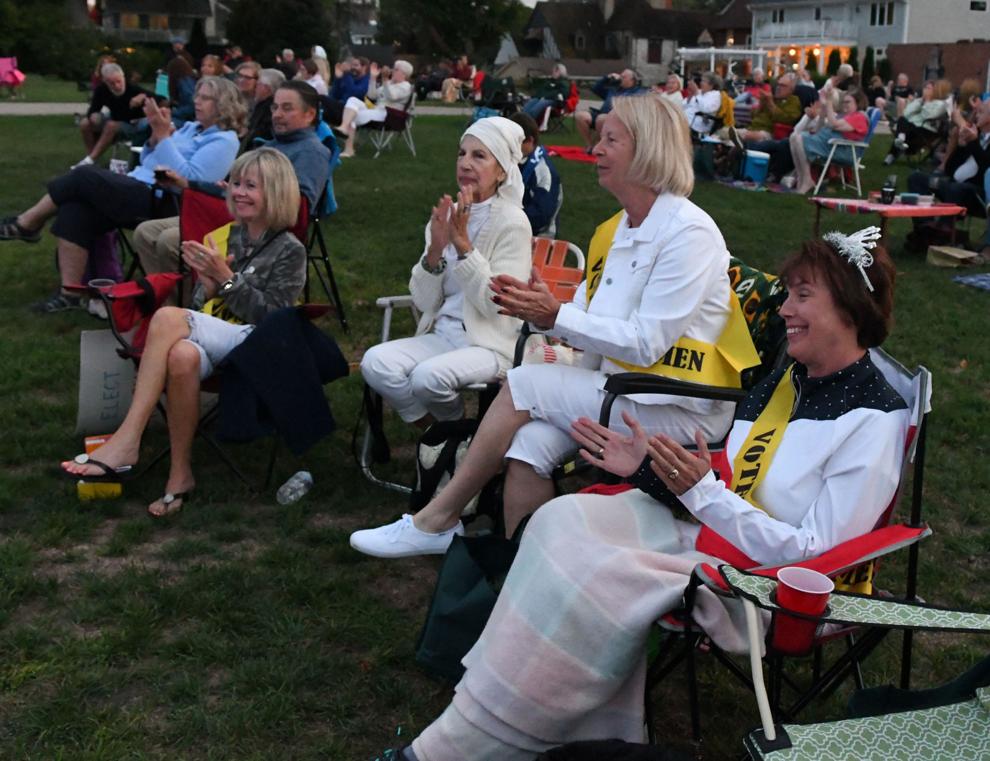 Suffrage Celebration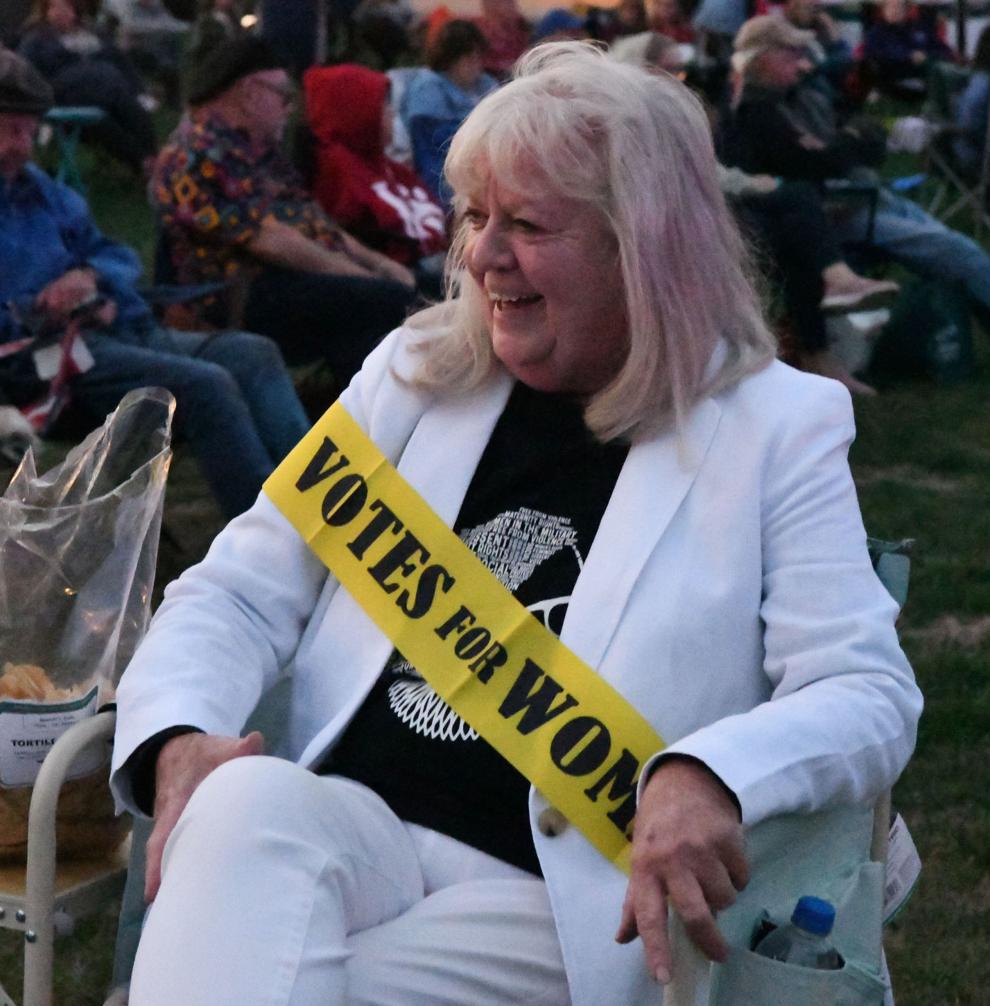 Suffrage Celebration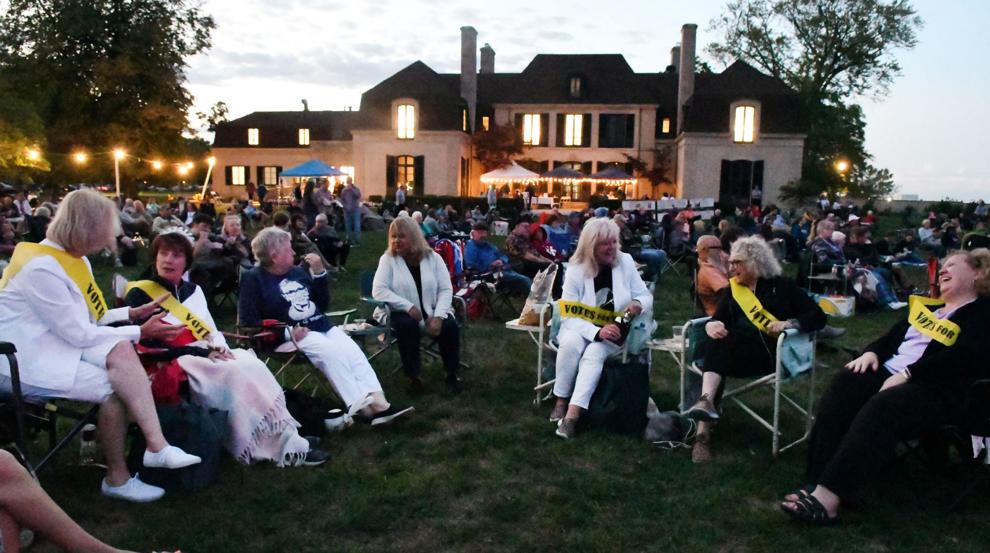 Suffrage Celebration
Suffrage Celebration