As the coronavirus disrupts our daily routines, forcing the closure of schools, libraries, museums and zoos, we have scrambled to keep up with the growing list of cancellations and, also, the growing list of alternative ways to stay busy.
Because so many events — local, regional, national and international — have been canceled and/or postponed, we do not have our separate GO Kenosha section today.
Instead, we offer this update of what we know in the entertainment world, which, I remind you, is changing all the time:
Big Gig in the fall
Milwaukee's biggest music festival, Summerfest, is a summer tradition for many people in this area.
Traditionally, the Big Gig opens in late June, running through the Fourth of July.
Like so many events impacted by the coronavirus pandemic, Summerfest 2020 has shifted to the fall and will be a nine-day, Thursday-Saturday event happening September 3-5, 10-12 and 17–19.
All purchases of festival tickets will be honored for the rescheduled September dates. More information about rescheduled performances and other festival updates can be found at www.Summerfest.com.
Pringle Nature Center activities
The Pringle Nature Center, 9800 160th Ave. in Bristol Woods County Park, is closed through the month of April, but the trails in the park remain open for exploring.
Also, the nature center is hosting a weekly Photo Challenge, open to children and adults may participate. To participate, download the free challenge from the website — www.pringlenc.org/free — take a photo of each item as you check it off your list and post your challenge to Instagram or Facebook. Tag Pringle Nature Center in your favorite photo for a chance to win a free family membership. This week's challenge, running through March 31, is animals.
The website also has Pringle's "Nature Story Time" posted. Parents can visit the site for videos and craft supply lists. The website also lists other free, social distancing-friendly nature activities.
Fine Arts at First
Sunday's Fine Arts at First concert at First United Methodist Church featuring the Belle Ensemble has been canceled.
Fine Arts Director Jessica DeBoer added a plea to help musicians.
"This is a tough time for musicians and arts organizations around the world," she said. "Hundreds of concerts across our area have been canceled, and that is a big hit to those who depend on that income to pay bills and support their families. Fine Arts at First would like to ask that if you had planned on coming to Sunday's concert and are able, that you please make a donation to the Belle Ensemble to help support them during this challenging time." Checks can be made out to Belle Ensemble Ltd. and mailed to: Belle Ensemble, P.O. Box 81365, Racine, WI 53408.
Note: The last concert of the Fine Arts at First season is scheduled for May 3. A decision on whether or not this concert will take place will be made at a later date.
Museum programs
The Kenosha Public Museum, Civil War Museum and Dinosaur Discovery Museum are closed at least through April 30. The Kenosha History Center is closed through April 6.
However, fans of the Wednesday morning "Museum Munchkins" programs at the Kenosha Public Museum can still enjoy programs, broadcast through Facebook Live. Parents and grandparents can visit the Kenosha Public Museum Facebook Live page (@KPMKenosha) "to watch Mr. Nick and Ms. Caitlin sing a song and tell a story." Museum Munchkins will continue to stream live at 9:30 a.m. on Wednesdays through the Kenosha Public Museum Facebook page.
Unfortunately, if you didn't get to this year's Southport Quilters Guild's show at the Kenosha Public Museum, you missed your chance. The exhibit will not be extended when the museum reopens. Also, the KUSD's annual student art show has been cnceled.
Library programs
All area libraries are also closed, at least through April 24. The good news is, if you stocked up on books, DVDs and other materials, you can keep them until April 24 with no late fees.
Also, the Kenosha Public Library's Digital Library is always available for cardholders, including the library's vast collection of eBooks, eMagazines, audiobooks, free music-streaming and learning resources. Explore the Digital Library at mykpl.info/digitallibrary.
As of Tuesday, library staffers are no longer entering the library buildings. That means there is no more curbside pick ups of materials. Also, the book drops have been locked. If you have any library materials at home, keep them.
"This will be a big change for all of us," according to a library news release. "For the safety of our staff, we have locked the book drops and ask that you keep your library materials at home at this time. All due dates will be extended and no fines will accrue while we are closed. Holds will be extended and waiting for you when our doors open again. Please do not leave materials outside of the libraries — we would hate to have to charge anyone for items that become damaged."
'Beauty and the Beast'
The musical at St. Joseph Catholic Academy has been postponed until the first two weekends in May, said director Julie Seidl.
"Our principal is going to revisit this in two weeks to see if school needs to be closed longer," she added.
The show, based on the beloved Disney animated film, features 80 students, performing with elaborate sets and costumes.
Anderson Arts Center
UW-Parkside
The university's annual Jazz Week was canceled, along with all other campus activities and productions, including the Noon Concert Series, the Foreign Film Series screenings and the theater productions "Romeo and Juliet" and "The Complete Works of William Shakespeare." For updates, go to www.uwp.edu.
Area zoos
The Racine Zoo and the Milwaukee County Zoo are both closed. The Racine Zoo is closed through April 24. For updates, go to www.racinezoo.org. The Milwaukee County Zoo is closed until further notice. For updates, go to www.milwaukeezoo.org.
Kenosha Symphony
The symphony's March 14 concert — with a Broadway theme — will be rescheduled for the summer. For updates, go to www.kenoshasymphony.org.
Carthage College
The college's music and theater performances are all canceled. Events that have been postponed include theater production "Baltimore Waltz" (coming in May), the West African Film Festival and the annual Student Art Show. For updates, go to www.carthage.edu.
Peeps exhibit
In Racine, the Racine Art Museum and Wustum Museum are both closed until further notice.
The RAM's 11th annual International Peeps Art Exhibition will be postponed, with new show dates from May 10 through 24.
This popular annual Peeps show invites the public to submit artworks made with marshmallow Peeps. Entries must be dropped off or shipped to arrive at the downtown Racine museum starting April 24 and by 4 p.m. May 3, along with a completed entry form.
Entry is free and is open to all individuals, families and groups. One entry per person/group. For details and updates, go to www.ramart.org.
SIMMONS BLOCK PARTY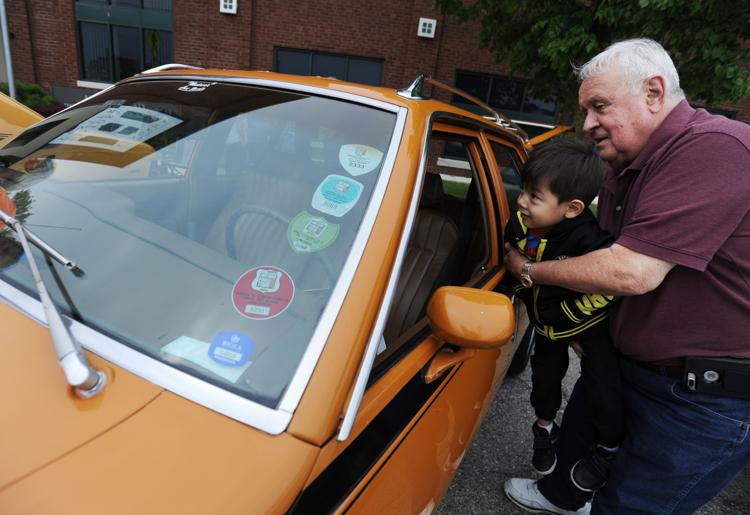 Harris and Hudson with Matt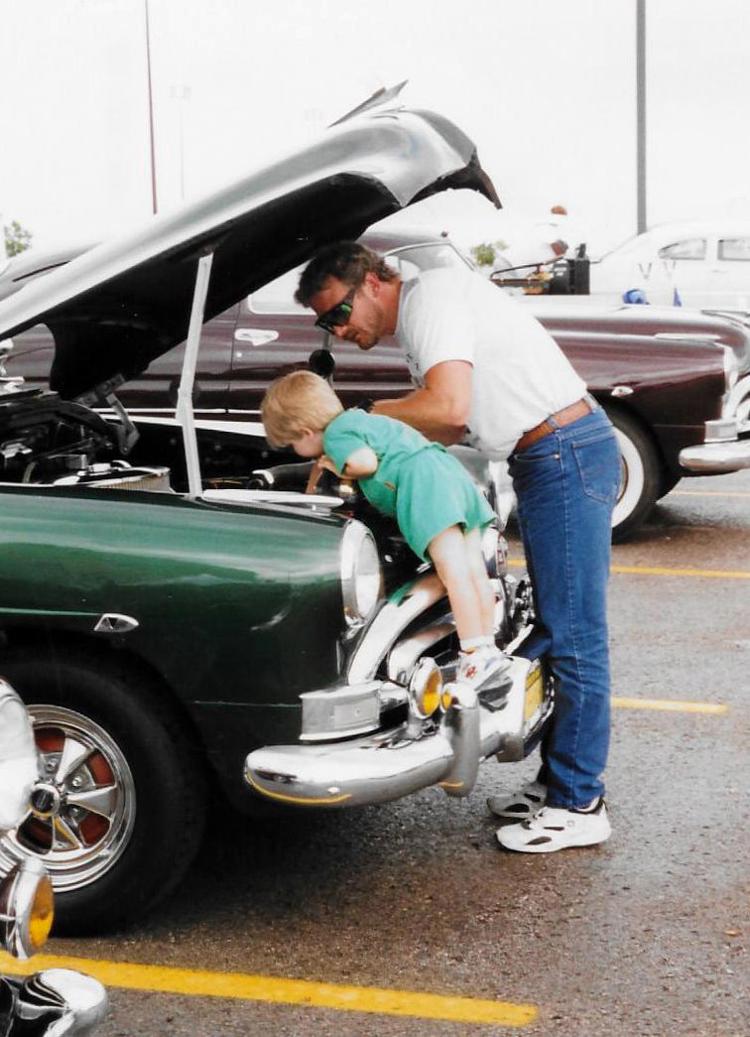 CAR SHOW BAKER PARK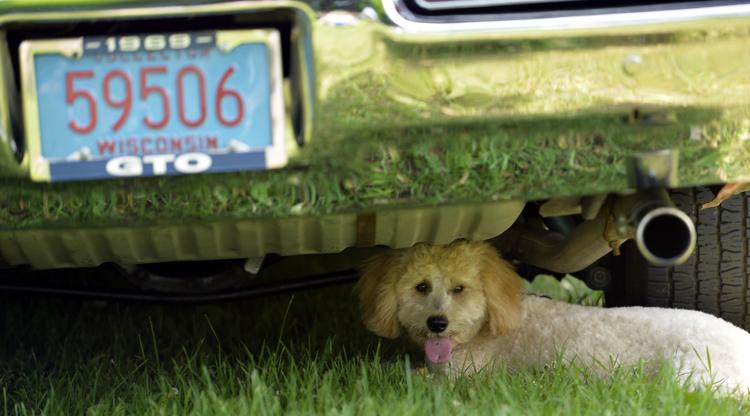 CAR SHOW BAKER PARK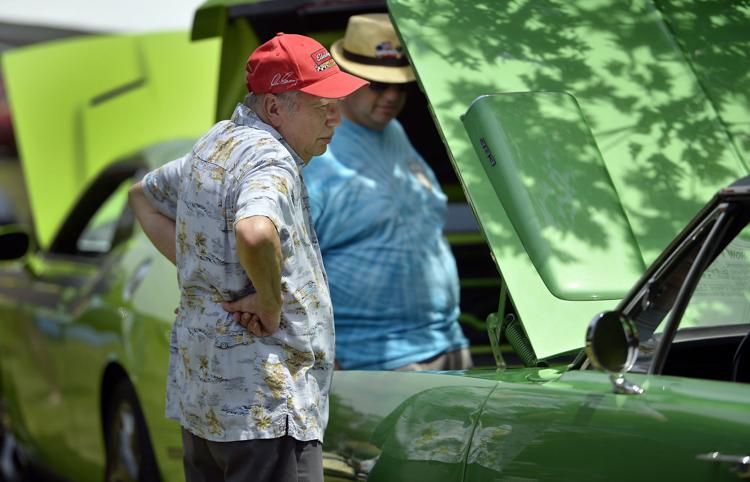 CAR SHOW BAKER PARK
CAR SHOW BAKER PARK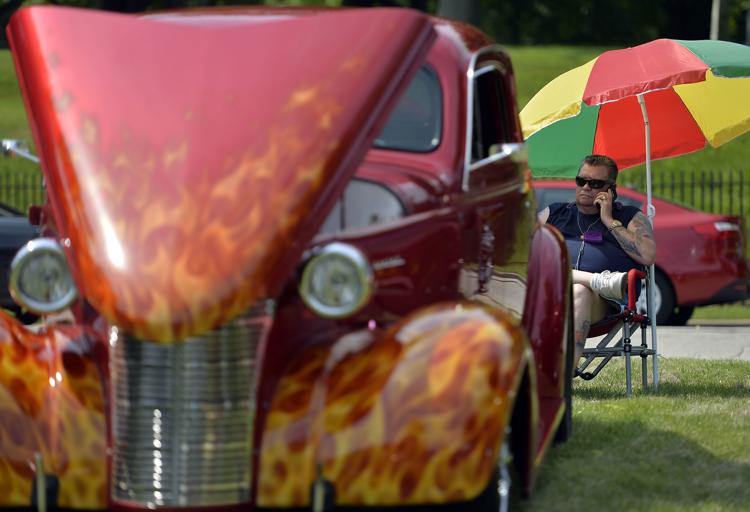 CAR SHOW BAKER PARK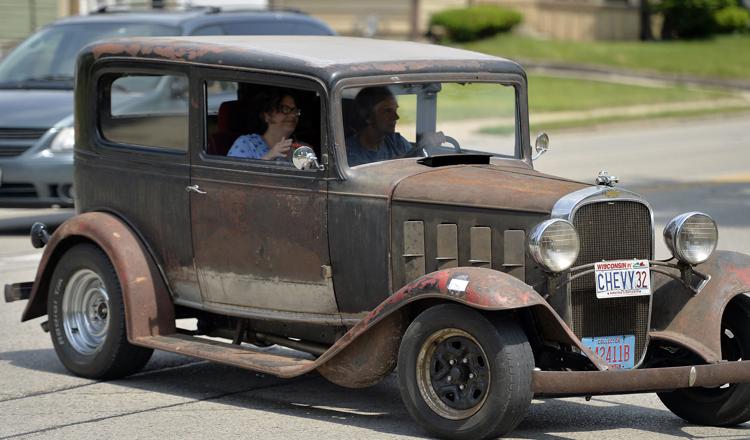 CAR SHOW BAKER PARK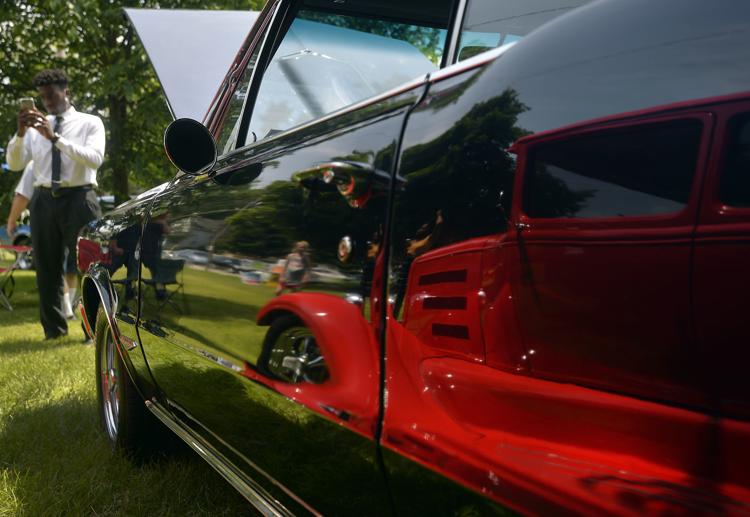 CAR SHOW BAKER PARK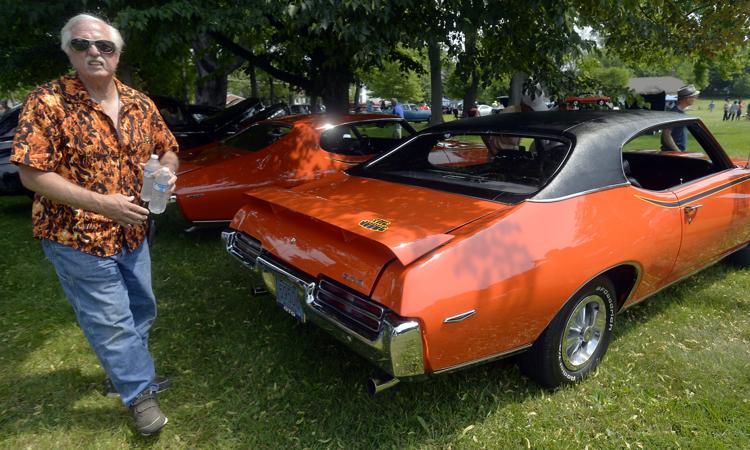 CAR SHOW BAKER PARK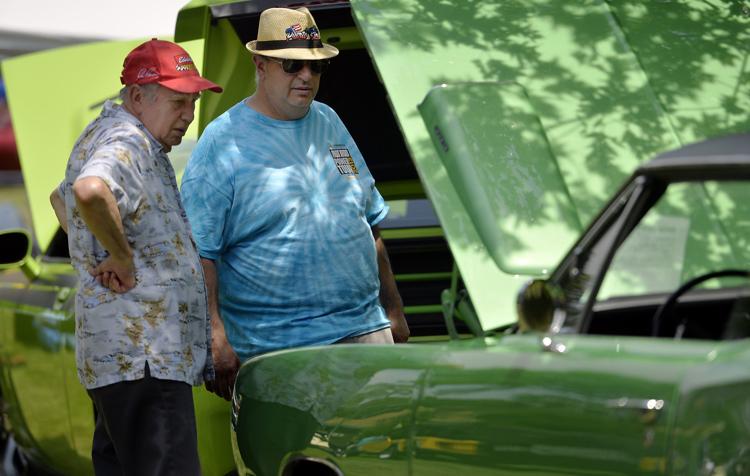 CAR SHOW BAKER PARK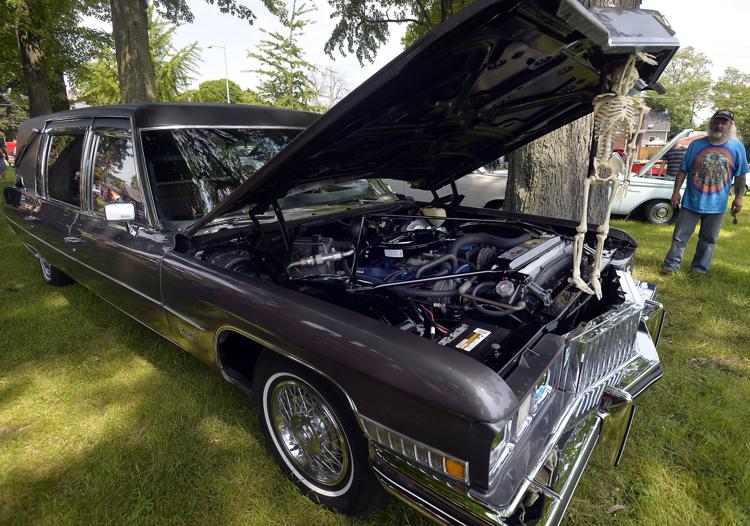 WOUNDED WARRIOR CAR SHOW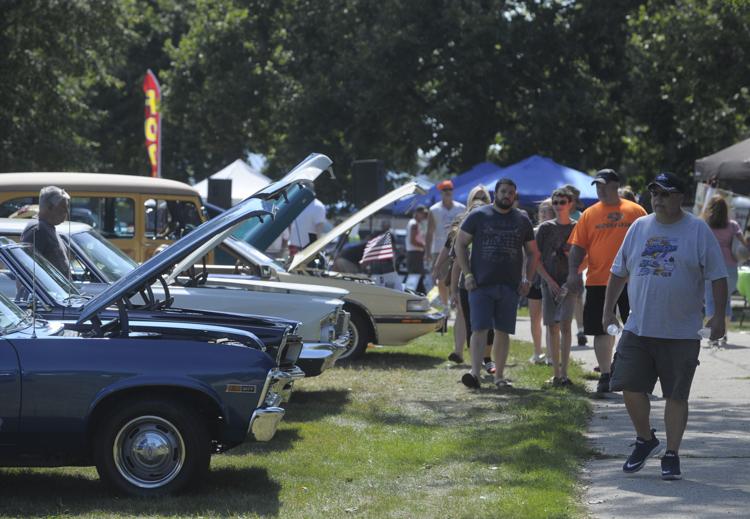 CAR SHOW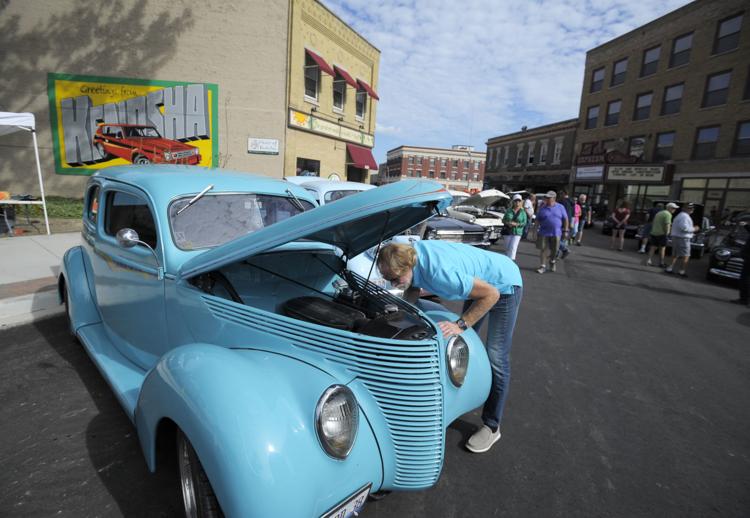 CAR SHOW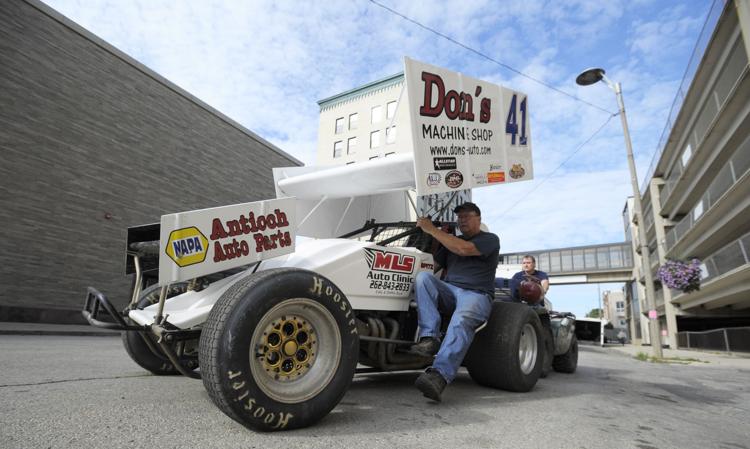 RODS FOR A REASON CAR SHOW
RODS FOR A REASON CAR SHOW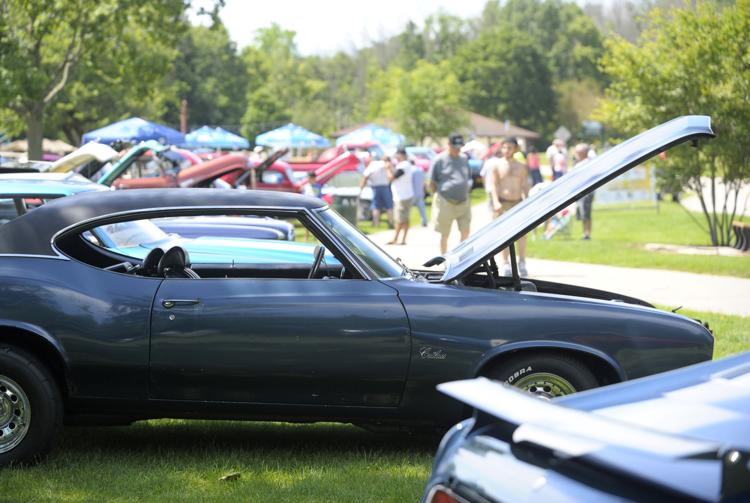 Concerned about COVID-19?
Sign up now to get the most recent coronavirus headlines and other important local and national news sent to your email inbox daily.