Editor's note: Due to the continued unrest in the city of Kenosha, several events are being canceled on very short notice. Before heading out to an event, check to see if the venue is open.
When it comes to live music audiences, Kenosha must be doing something right. I mean, why else would artists as talented as Lil Ed Williams keep coming back here? The Chicago blues guitarist is better known by his band name Lil Ed & the Blues Imperials. They will perform Friday at the Lakeside Deck at Wyndham Garden Hotel.
For 30 years, the band has electrified Chi-Town and hundreds of other cities during thousands of concerts. Raw, rollicking, bare knuckle bottleneck boogie is the theme for the colorful, fez wearing frontman. It's impossible not to smile and move your feet and butt at a Lil Ed & the Blues Imperials show.
Lil Ed will perform 5 p.m. Friday (Sept. 4) at the Lakeside Deck at the Wyndham Garden Hotel, 5125 Sixth Ave. If the weather is bad, the show will be moved indoors to the Ballroom. Tickets are available at hap2it.com for $20 for a table for two, $40 for four or $60 for a table for six.
Twilight Jazz concert
The next show in the Twilight Jazz series will be happening Tuesday (Sept. 8) at the Anderson Arts Center.
Jazz Spectrum will be performing starting at 7 p.m. Jazz Spectrum is a vocal quartet with a quarter century of performing under their belts. The singers are backed by a six-piece ensemble of piano, bass, drums and three horns. They hit on classic big band tunes made famous by Count Basie, Duke Ellington and Benny Goodman, to name a few. The group performs a lot of styles, including ballads featuring rich harmonies, doo wop and '50s rock 'n' roll. The grounds open at 6 p.m. and it is first come, first seated with limited capacity due to COVID-19 protocols.
Feel free to bring a blanket or a lawn chair, but no alcohol carry-ins are allowed. Food and drinks will be available to purchase. The concert itself is free to attend and open to all ages.
Jazz Spectrum will perform starting at 7 p.m. Tuesday (Sept. 8) as part of the outdoor Twilight Jazz concert series, located on the south end of the Anderson Arts Center, 6603 Third Ave. The final show in this summer's series is Sept. 15, with the Chris Greene Quartet.
Jazz at Sazzy B
I was talking to a friend the other day who loves jam and jazz music. It made complete sense to me. In both genres there is a central theme with explorations into other spaces. On top of that, a lot of the jazz out there is being performed by young, super talented players. Three of them are in the Josh Garside-Meyers Trio, performing Friday at Sazzy B. Think Miles Davis type stuff with ventures into rock, pop and other more mainstream musics. Give this jam a chance.
The Josh Garside-Meyers Trio will perform Friday (Sept. 4) at Sazzy B, 5623 Sixth Ave.
58 Below bash
It's been three years in business for the folks at 58 Below. "58 Fest" will celebrate the anniversary Saturday with a party starting at 1 p.m. and music featuring two long standing area favorite bands starting at 2 p.m. Bands playing are 89 Mojo and Boys and Toys. There's really nothing more to say. They are rock 'n' roll.
"58 Fest" celebrates 58 Below's third anniversary Saturday (Sept. 5) at 58 Below, 504 58th St.
Weekend at Route 20
The Route 20 club in Sturtevant is what people call a "pro" venue. The stage is big. The sound and lights are big-room quality, and there is a lot of room for people.
The Rally at Route 20 starts at 3 p.m. Friday — and keeps right on going through Sunday. There will be a dozen bands performing. Don't worry about tickets or the kids. It is free admission and open to all ages.
Although the venue is up the road a few minutes, you will know a lot of the artists who will perform. On Friday, the lineup is The Midnight Rider Band (9 p.m.), AJ & The Murder Hornets (6 p.m.) and Judson Brown starting things off at 3 p.m.
On Saturday, you can catch Ivy Ford (9 p.m.), Saint Tragedy Acoustic (6 p.m.), the Judson Brown Duo (3 p.m.) and, starting things off at noon, is Marie Martens Acoustic.
Finally, on Sunday Fun Day, it's Matt Meyer & The Smooth Riders (9 p.m.), Mark Ricky Acoustic (6 p.m.), John Gay (3 p.m.) and Michael Woelfel (at noon). Sunday starts early, with a 9:30 a.m. set by Marie Martens Acoustic.
Route 20 is a restaurant as well and has indoor and outdoor seating.
The Rally at Route 20 is Friday through Sunday (Sept. 4-6) at Route 20, 14001 Washington Ave. in Sturtevant (a block west of I-94 on Highway 20 in Racine County).
Painting downtown Addie Murray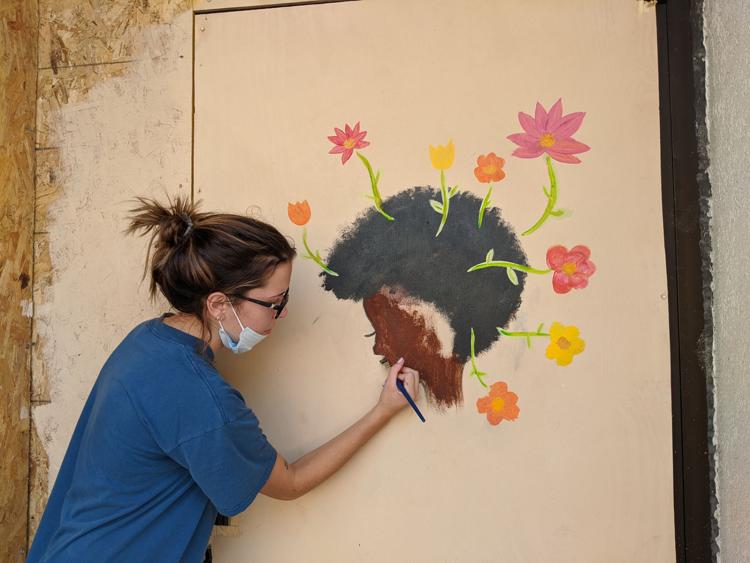 Painting downtown Bill Siel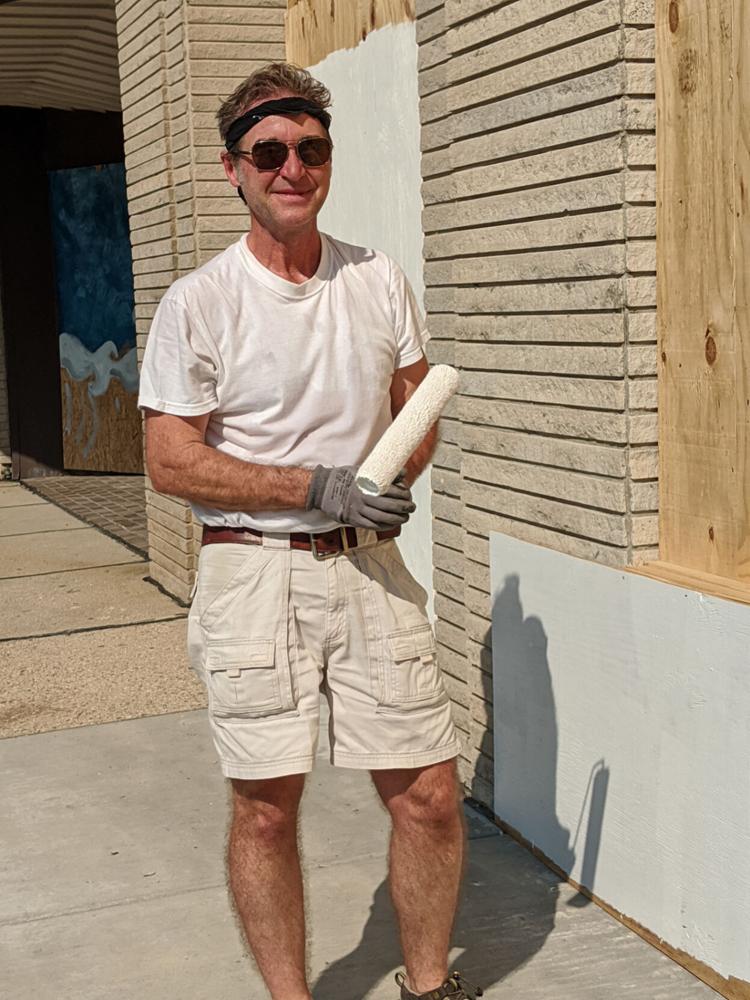 Painting downtown Dakini Healing Arts angel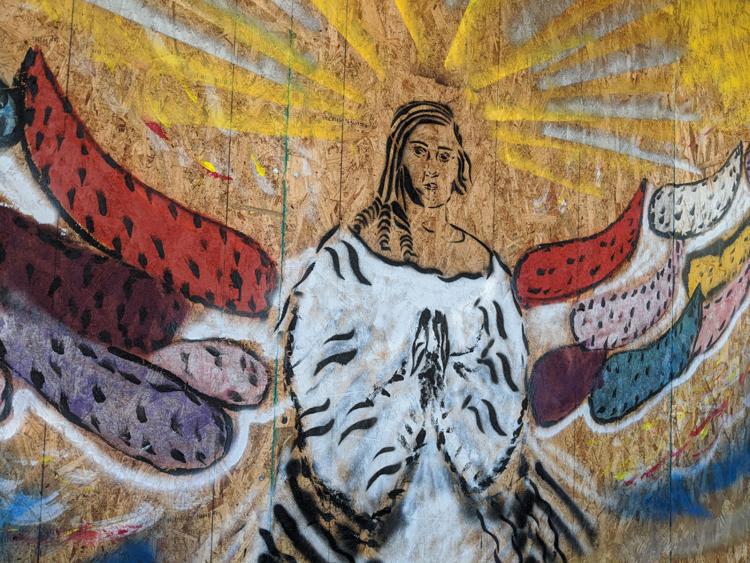 Painting downtown, Dakini Healing Arts
"We are Equal'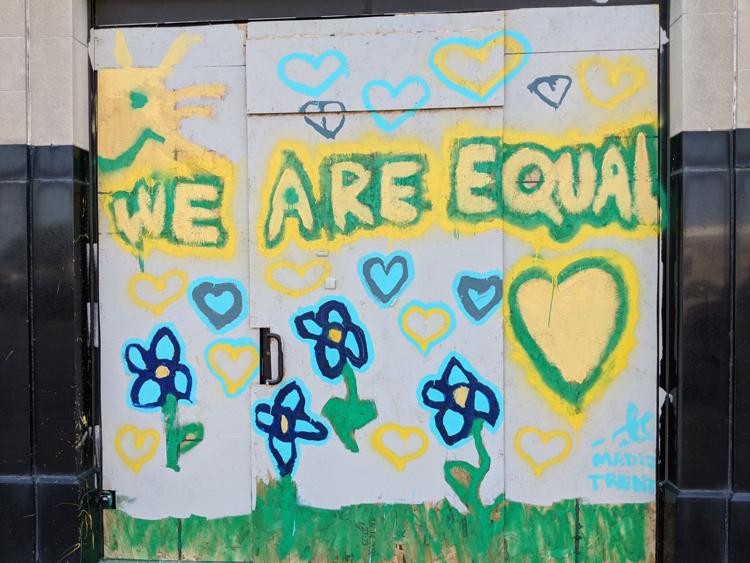 Painting downtown, heart mura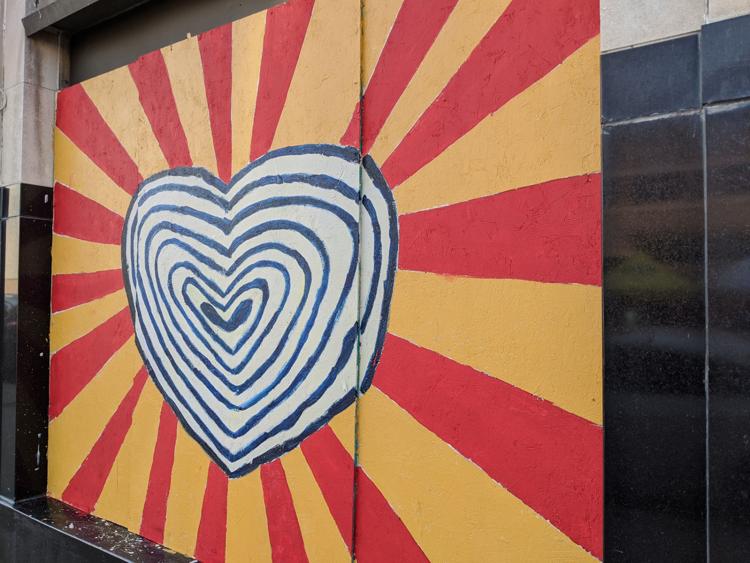 Downtown painters needed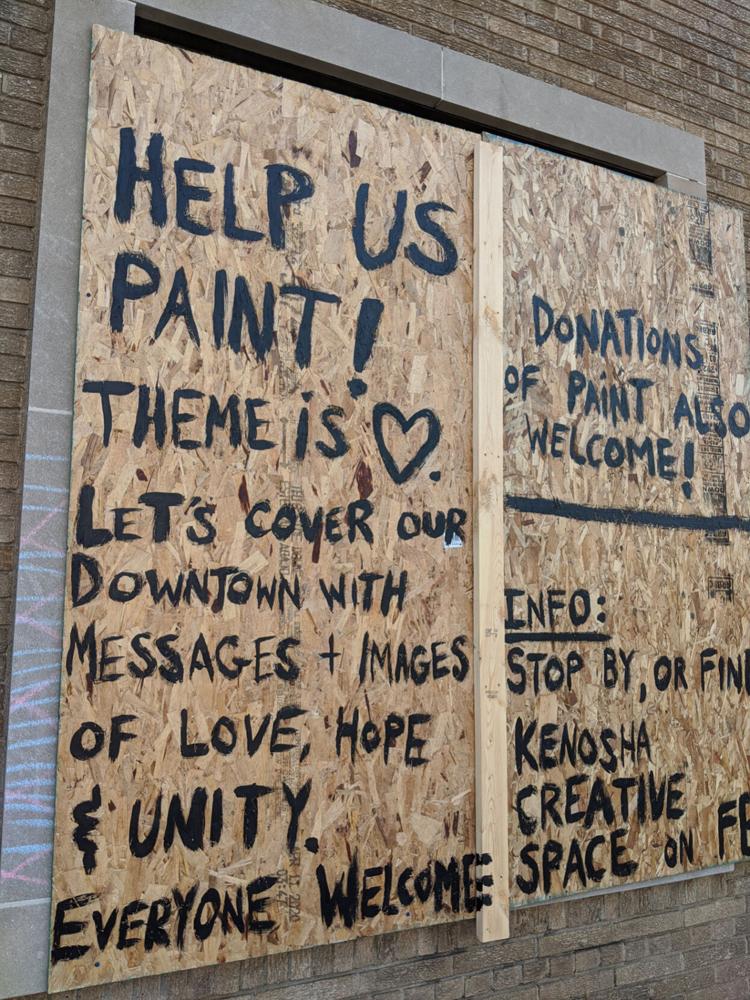 Joyce Murray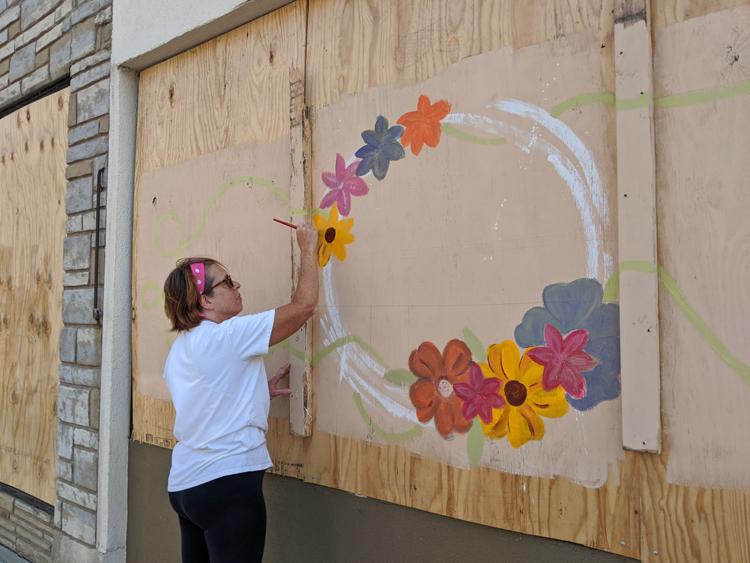 Katie Dylewski-Verberne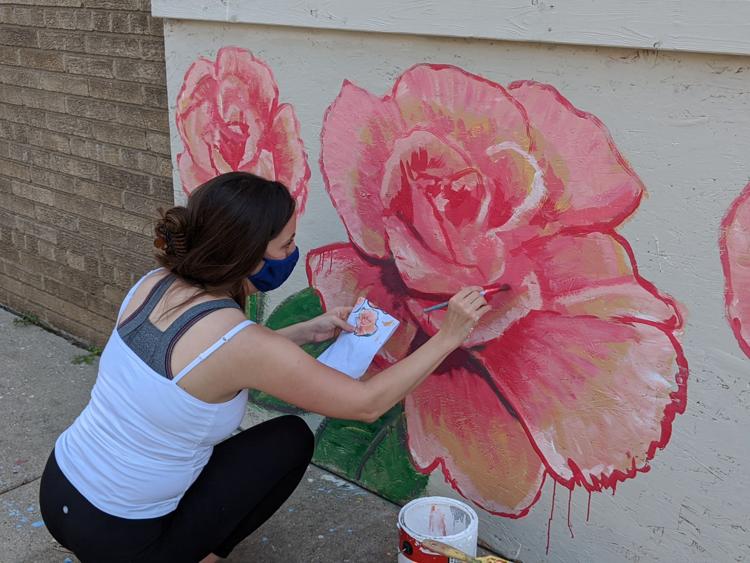 Lisa Bigalke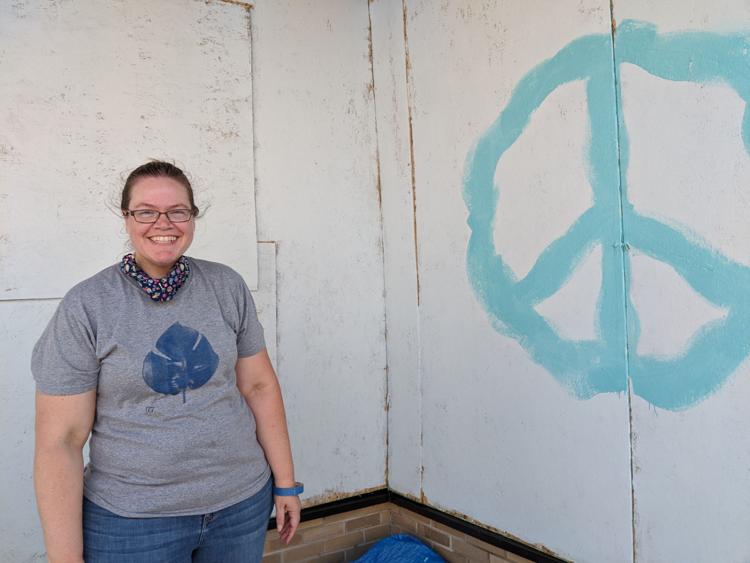 Pat Mangi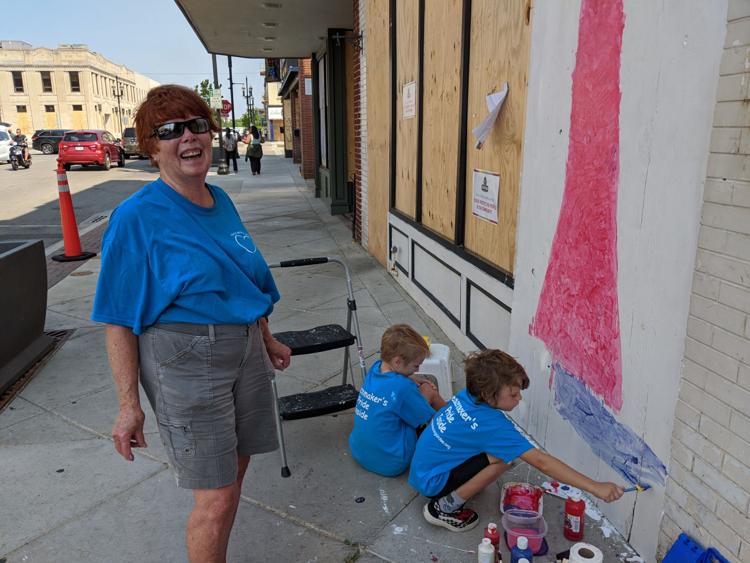 Taylor Matrisch, Cameron Pacheco and Nikki Thomas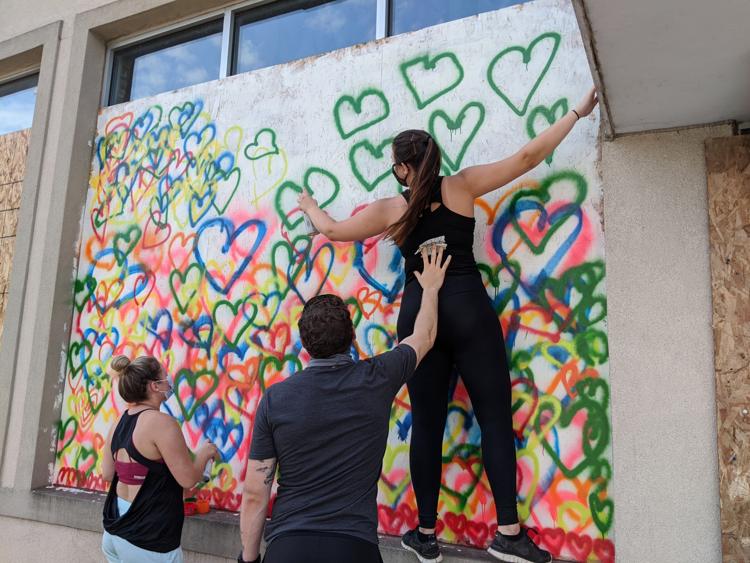 Volunteer center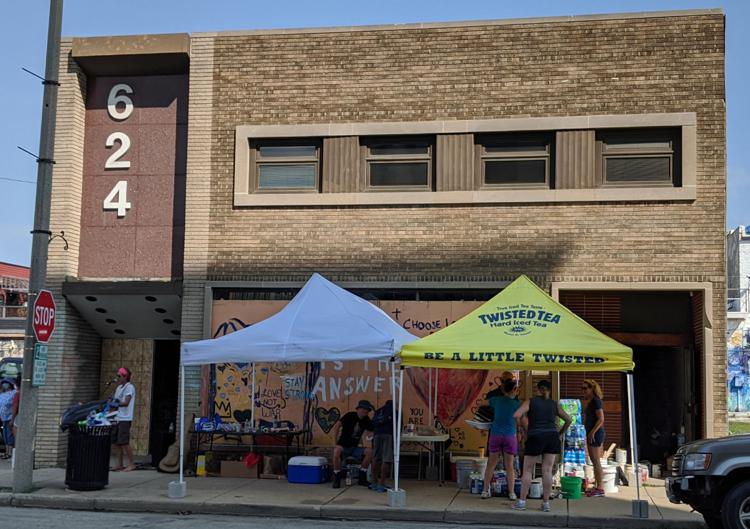 That's it for this week. Bands, artists and venues, please send me your gig listings, event posts, bios, Facebook event invites or anything else you think might be useful to me to write you up. Email me at pjfineran@gmail.com.
Stay up-to-date on what's happening
Receive the latest in local entertainment news in your inbox weekly!