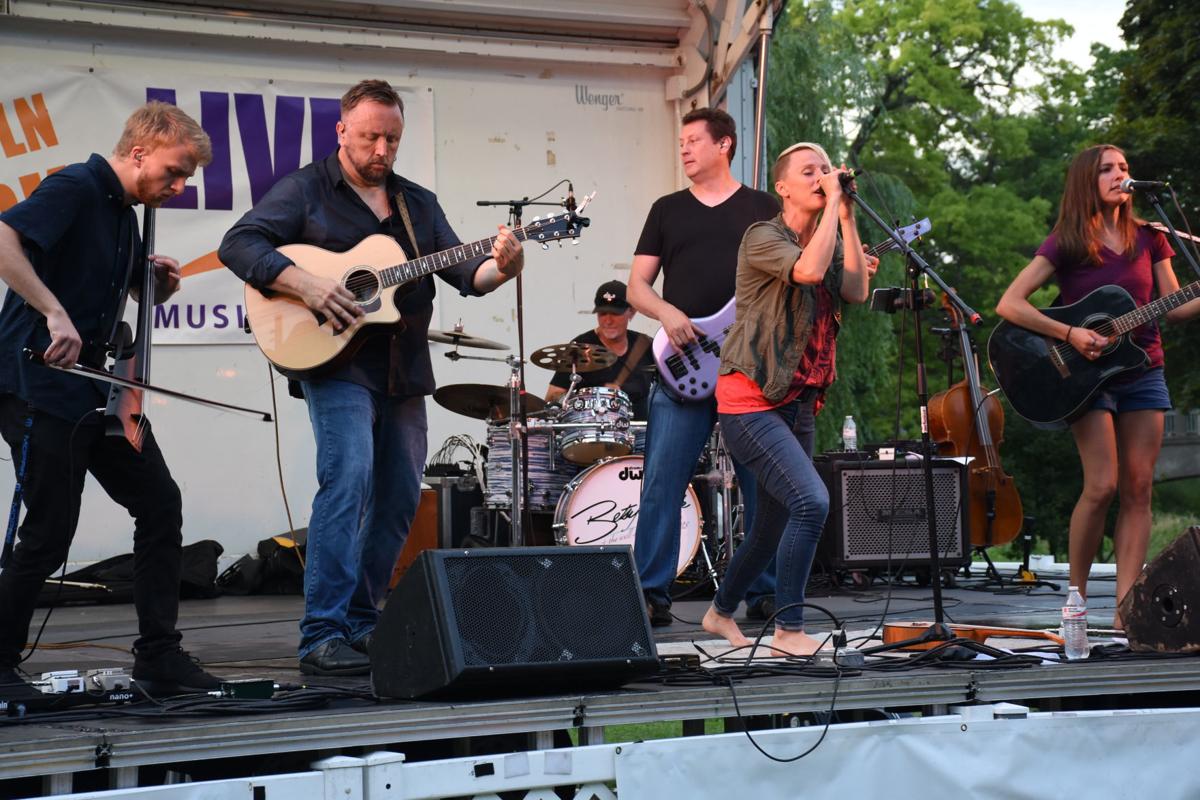 Betsy Ade and the Well-Known Strangers have the perfect idea for music fans looking for a way to celebrate Valentine's Day: On Friday night, the band is playing at Route 20 in Racine County.
The $10 admission also includes a copy of the band's new EP, "Awaken."
"There are four songs on the EP," Ade said. "Two of them are on iTunes and Spotify and other music platforms, but the other two — "Awaken" and "The Show" — haven't been released yet and will be performed for the first time Friday night."
Both songs have similar themes about parenting and having to let go.
"'The Show' was inspired by my son and is about the gift of parenting and letting go of your kid throughout different transitions in life," Ade said. "It's happy and sad at the same time. 'Awaken' is similar and is about you as an adult going through transitions in your life, opening and closing chapters of your life and letting yourself be vulnerable to new experiences."
Ade wrote the lyrics to both songs. Joe Adamek came up with "a little riff" for "The Show," and the band's cello player, Cameron Fair, wrote "the riff" for "Awaken."
"Cameron gave that riff to the band, and I latched onto it," Ade said. "He's fresh out of college and was struggling with that new chapter of his life, of turning into a legit adult. You think you know everything, and you come to find out you don't know everything at all."
Friday's Valentine's Day show came about, Ade said, "as our way of starting off 2020 and shaking off the cold weather. We haven't been playing a lot because we've been writing songs and making plans for spring and summer. We wanted a significant day to perform our new EP, and Valentine's Day was coming up."
The band Would You Kindly? kicks off Friday's show at 8 p.m. at Route 20, 14001 Washington Ave. in Racine County. For more about the show and other live music events, see Paddy Fineran's local music column on Page 10.
PHOTOS: Lincoln Park Live: Betsy Ade & the Well-Known Strangers
Betsy Ade & the Well-Known Strangers — a band made up of Ade on vocals, Cameron Fair on cello and piano, Brittany Lumley playing multiple instruments and backing vocals, Roger Gower Jr. on drums, John Kulas on the bass and Joe Adamek on lead guitar — played a two-hour set at the latest installment of Lincoln Park Live in Lincoln Park, 6900 18th Ave., on Tuesday, July 17.
Here are a roundup of photos of the band performing at the event. 
Stay up-to-date on what's happening
Receive the latest in local entertainment news in your inbox weekly!