The list of positives of the COVID-19 pandemic is a short one:
We're washing our hands more often.
We're driving less and cutting air pollution.
More people are enjoying our beautiful parks and trails.
And, most importantly, the 2020 NFL Draft was actually fun to watch.
Unfortunately, that's about to change.
ESPN's Mike Greenberg said on his radio show Tuesday that this year's NFL Draft will look like the traditional draft show, with the newly minted professional football players bounding up to a stage in Cleveland to hug NFL Commissioner Roger Goodell.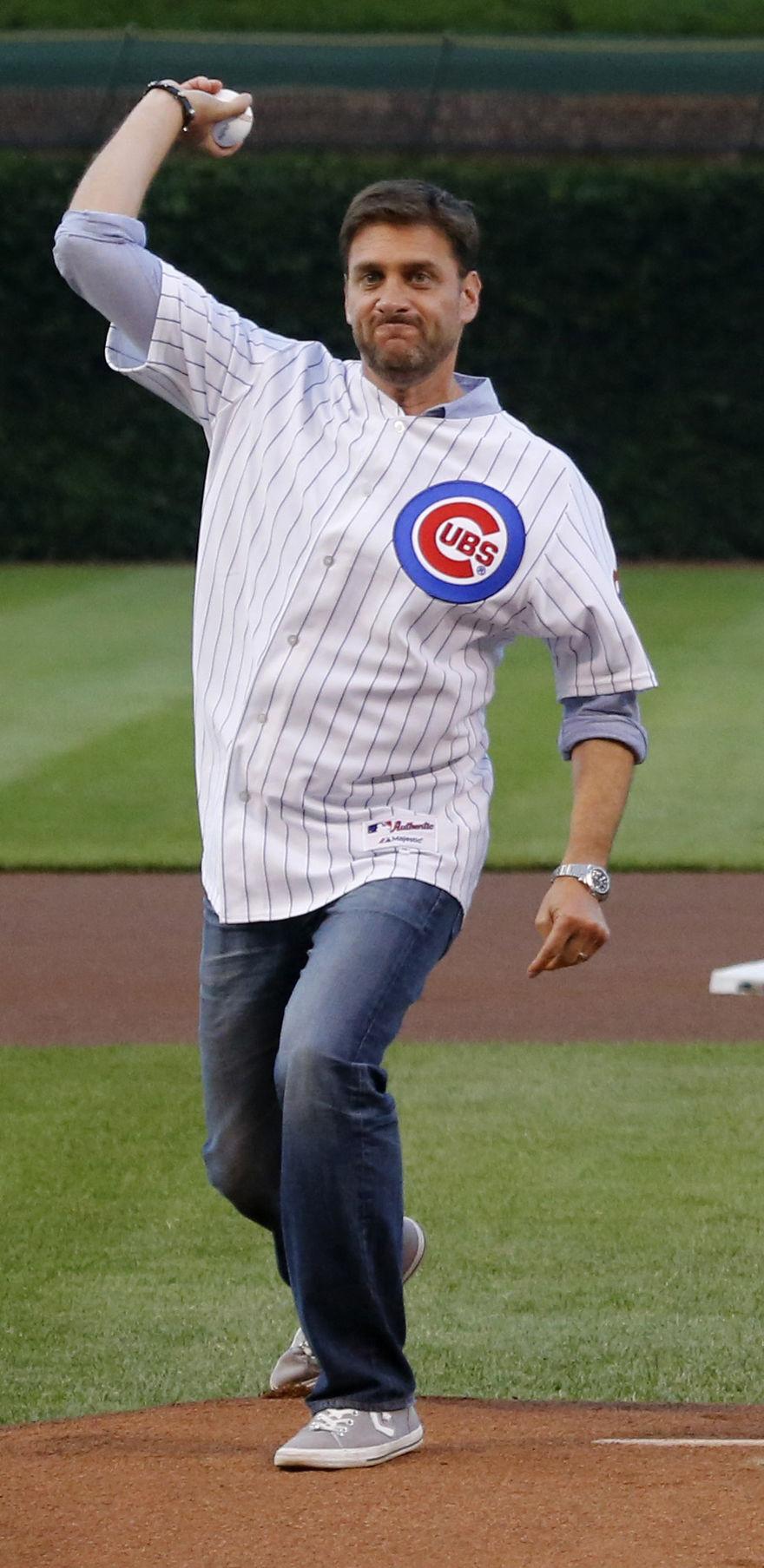 Greenberg — who is hosting the draft tonight and Friday night on ESPN for the first time — tried to spin this as a good thing, but he couldn't be more wrong unless he traded up to draft a quarterback when his team needs receivers. (The infamous Jordan Love pick still stings a year later.)
In 2020, the NFL Draft was a virtual affair, with viewers watching players and their families reacting from their homes. We also watched the coaches — or, in the case of Patriots coach Bill Belichick, his dog, Nike — make their picks.
Unlike most Zoom events, this was an improvement over the in-person NFL Drafts of old, taking place in auditoriums and resembling a slo-mo graduation as the players made their way on stage.
The 2020 draft was also the first one I watched at any length. I was drawn by the curiosity factor to see the "action" happening in coaches' and players' homes across the nation.
Without that draft, how would we know that Vikings coach Mike Zimmer's home features a Minnesota northwoods lodge-style room, complete with a roaring fire and antlers on the walls. If he loses his NFL gig, he can always run this as a high-end resort.
Closer to home, Chicago Bears coach Matt Nagy and his sons were drafting from a room in Lake Bluff, Ill., papered with what looked like takeout menus but I'm guessing were Chicago Bears programs. Either way, it's a fun look.
The most impressive abode belongs to Cardinals coach Kliff Kingsbury, who apparently resides in a futuristic all-white home that wouldn't look out of place in a James Bond film. (Speaking of Bond villains and their lairs: Dallas Cowboys owner Jerry Jones did his 2020 draft work from his $250 million super-deluxe yacht. As one does.)
The NFL was forced to do the 2020 at-home draft because of the coronavirus, but I wish they would stick with that format.
They could even turn it into a network cross-promotion. Why not make the HGTV NFL Draft Special a real thing? After a player is selected, a team of decorators from the various HGTV makeover shows could swoop in and redo their living room. And Goodell could still be involved; there are always a lot of hugs involved on those home makeover shows.
I know I'd be watching, if only to see if Belichick's dog fetches a QB for his team.
The 2021 NFL Draft takes place in Cleveland. Round 1 airs 7 p.m. Thursday on ESPN, ABC and NFL Network. Rounds 2 and 3 are Friday, starting at 6 p.m., with Rounds 4-7 airing Saturday, starting at 11 a.m. ESPN offers a traditional draft telecast, with X's and O's analysis, player highlights and storytelling, while ABC will cover the event with an emphasis on the individual journeys of NFL Draft prospects.