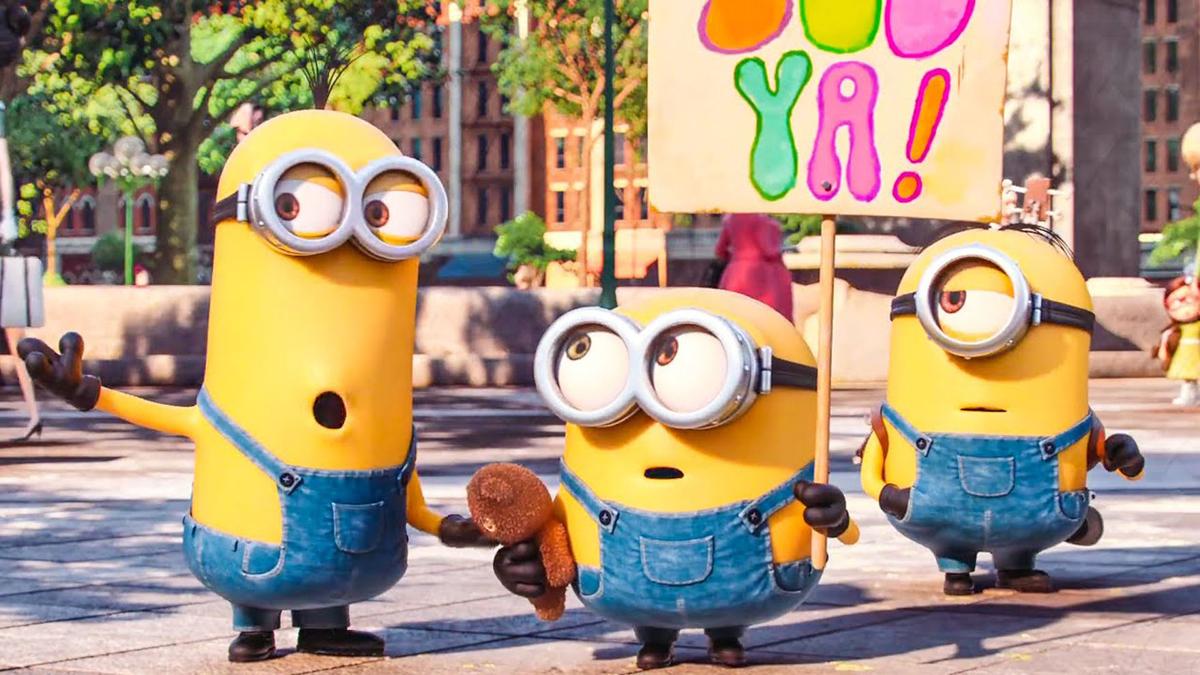 Tonight's TV highlights include an animated film and a double close of "Magnum P.I.":
The voice of Sandra Bullock animates the 2015 comedy "Minions" (7 p.m., NBC).
On two episodes of "Magnum P.I." (CBS, rerun): death foretold (7 p.m.) and a funny uncle (8 p.m.).
Wrestling action on "WWE Friday Night SmackDown" (7 p.m., Fox).
Luke Wilson hosts "Emergency Call" (7 p.m., ABC).
Nobody's perfect on "Charmed" (7 p.m. CW).
News features on "Dateline" (8 p.m., NBC) and "20/20" (8 p.m., ABC).
Fallon wants to dominate on "Dynasty" (8 p.m. CW).
Frank does damage control for Gormley on "Blue Bloods" (9 p.m., CBS, rerun).
"Betty" (10 p.m., HBO), a series set in New York City amid a group of female skateboard enthusiasts, enters its second season.
NEW ON STREAMING"Zenimation," now streaming its second season on Disney+, offers a sonic tonic, a dialogue-free series of clips of classic Disney cartoons, putting the emphasis on sound effects. The purpose is to move viewers away from the emotional aspects of cartoon storytelling and offer a soothing, meditative soundscape.
Entering its second season on Hulu, "Love, Victor" stars Michael Cimino as a high school student and transplant to Atlanta whose life changes after he comes out to his family, friends and frenemies.
Streaming on Discovery+, the documentary "The Devil Made Me Do it" recalls an actual case of a man on trial for murder who used an explanation of Satanic possession as part of his defense. This case became part of the story that inspired the popular "Conjuring" films.