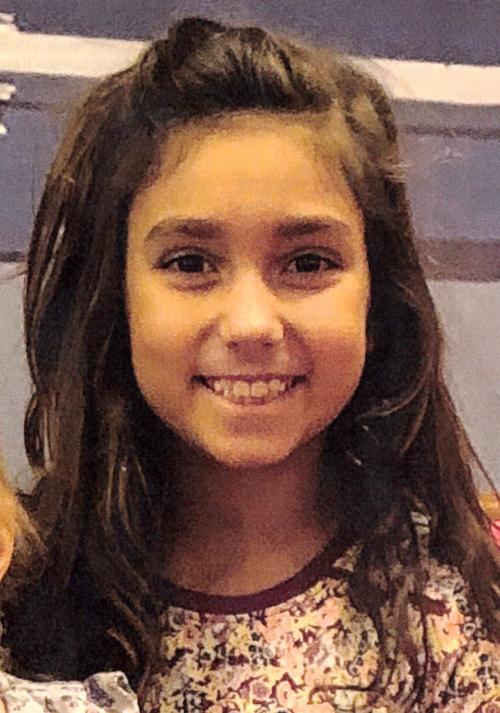 Khloe Kruse turns 9 years old today. She likes riding horses, playing basketball and softball, playing piano and snuggling with her kitty, Tina.
Blues singer Clarence Carter is 84.
Actress Faye Dunaway is 79.
Actress Holland Taylor ("Two and a Half Men," "The Practice") is 77.
Singer-producer T-Bone Burnett is 72.
Actor Carl Weathers is 72.
Singer Geoff Tate (Queensryche) is 61.
Director Steven Soderbergh ("Erin Brockovich," "Ocean's Eleven") is 57.
Former Fox News anchor Shepard Smith is 56.
Actor-producer Dan Schneider ("Head of the Class") is 56.
Actress Emily Watson ("Breaking the Waves") is 53.
Actor-comedian Tom Rhodes ("Mr. Rhodes") is 53.
Guitarist Zakk Wylde (Ozzy Osbourne, Black Label Society) is 53.
Rapper-actor LL Cool J is 52.
Actor Jason Bateman is 51.
Musician Dave Grohl of Foo Fighters and of Nirvana is 51.
Actor Kevin Durand ("Lost," "Fruitvale Station") is 46.
Actress Jordan Ladd ("Death Proof") is 45.
Singer-guitarist Caleb Followill of Kings of Leon is 38.
Actor Zach Gilford ("The Family," "Friday Night Lights") is 38.
Guitarist Joe Guese of The Click Five is 38.
Actor Jake Choi ("Single Parents") is 35.
Singer-actor Grant Gustin ("The Flash") is 30.
Bluegrass musician Molly Tuttle is 27.
Stay up-to-date on what's happening
Receive the latest in local entertainment news in your inbox weekly!