This year, Valentine's Day falls on a Friday, which means celebrating this most romantic of holidays also means starting the weekend with something special planned.
Luckily, the Kenosha area is packed with all sorts of events to charm your Valentine. And it's best to start planning now, before your favorite restaurant is all booked up.
In fact, we can find something to suit even the most finicky of romantics ...
If you love skiing ...
Here's a great way to get in the mood for Valentine's Day ... and, just maybe, meet the love of your life!
Wilmot Mountain ski resort is hosting Chairlift Speed Dating from 3 to 6 p.m. Sunday (Feb. 9).
Here's how it works: Participants will be split into age groups (from 21 to 70) and paired up. They will then ride the chairlift up the mountain together, where they can choose to ski/snowboard together or meet the group at the bottom for another match. This program is operated by It's Just Lunch. The cost is $60 (including a lift ticket) or $10 for non-skiers and/or season pass holders. The price includes on drink ticket but does not include rentals. To sign up, go to www.wilmotmountain.com.
If you love dining out ...
There are plenty of places offering special Valentine's dinners, from four-course feasts to heart-shaped pizzas (and hold the onions if you're looking for a goodnight kiss).
We think there's nothing sexier than being smart with your money — and showing you cared enough to plan ahead — so why not start celebrating with your sweetie a few days early?
Check out the specials offered during Kenosha Restaurant Week, which runs through Sunday (Feb. 9). Here's the scoop: Restaurants offer fixed price menus for breakfast ($10), lunch ($10) and dinner ($20 & $30). No tickets or coupons are required. Just visit a participating restaurant and ask for the Restaurant Week menu. For a list of participating venues and menus, go to www.visitkenosha.com/rw.
If you love snowy festivals ...
Kenosha's Snow Daze Festival starts at 2 p.m. Saturday (Feb. 8) in downtown's Veterans Memorial Park, 625 52nd St.
The free festival features professional ice sculpting demonstrations. It's also a great time to go skating on the city's ice rink. Activities are 2 to 5 in the harborside park.
If you love theater ...
The Lakeside Players theater troup is performing the musical "Little Shop of Horrors," opening Friday. The show is all about love — love for a lonely florist, love for a sadistic dentist, love for a killer plant — which makes it perfect for your Valentine's plans. The show runs weekends, Feb. 7-22. All shows are at the Rhode Center for the Arts, 514 56th St. For more information, see our story on Page 12.
If you love reaching for the stars ...
Bradford physics teacher Jason Standish is planning two special love-themed presentations this month in the Bradford High School planetarium.
"We will be discussing some love legends of astronomy's past and checking out the planetary conjunctions we'll be able to see this year," he said. The programs are 10:30 to 11:30 a.m. Saturdays (Feb. 8 and 15) at the high school, 3700 Washington Road. Admission is free.
On Valentine's Day itself (Feb. 14), the Carthage College Society of Physics Students will be hosting an evening of stargazing at the Griffin Observatory on the Kemper Center grounds, 6501 Third Ave. The free event is 7:30 to 9:30 p.m. Participants will be able to view the night sky using Carthage's 11-inch telescope. Weather permitting, highlights should include Jupiter and Saturn. Admission is free, and everyone is welcome.
If you love art ...
Le Freak Art Salon, 1351 52nd St., is hosting an opening reception from 6 to 9 p.m. on Feb. 14 for its Winter 2020 exhibit, featuring artists from all over the United States. The exhibit's theme is "love me, love me knot." Artists with works in the show are Matthew Bailey of Milwaukee, Troy Kick of Kenosha, Rachel Grubbs of Wadsworth, Ill., Teresa Ettel of Bainbridge Island, Wash., Teresa Austin of San Diego, Calif., Marc Travanti of Kenosha (and New York City), Caleb Mulholland, Spencer Rogers and Zachary Blatt of Chicago and Stephanie Karamitsos of Kenosha (the gallery's artist-in-residence). After opening night, this exhibit will be on display until April 19. For more information about the gallery, go to lefreakartsalon.com.
If you love romantic music ...
Indigo Canyon and Matt Meyer & the Smooth Riders are performing a Valentine's themed show starting at 8 p.m. on Feb. 14 at Fusion, 5014 Seventh Ave. Admission is $7. www.kenoshafusion.com.
If you love country music (and prime rib) ...
"The Legendary Ladies of Country Music" show is Feb. 14 at the downtown Wyndham Garden Hotel. Darcy Wood performs as Patsy Cline, with Kaylor Otwell as Loretta Lynn and Nicole Kaplan as Dolly Parton. They are backed by a four-piece band and perform hits including "Walking After Midnight," "Jolene" and "Coal Miner's Daughter." The show starts at 8:30 p.m.; tickets start at $25. A 7 p.m. prime rib buffet dinner can be added for $29. Call 1-800-838-3006 or log on at www.hap2it.com.
If you love movies ...
You can't go wrong taking someone out for a nice meal at a favorite restaurant and then checking out a movie.
Opening on Valentine's Day is the romance "The Photograph." When a famous photographer dies, her estranged daughter Mae Morton (Issa Rae) finds a photograph tucked away in a safe-deposit box. Mae finds herself digging into her mother's early life and also finds romance with a journalist (LaKeith Stanfield). Also playing on Valentine's weekend is the comedy/drama "Downhill," starring Julia Louis-Dreyfus and Will Ferrell as a couple forced to re-evaluate their lives after they barely survive an avalanche during a family ski vacation. (If you think this is an English-language remake of the 2014 film "Force Majeure," you're correct.)
If you seek your movie "romance" in different forms, the other new movies for Valentine's Day are "Sonic the Hedgehog" and "Fantasy Island." Don't go looking for wish fulfillment on this "Fantasy Island," however; it's a horror movie take on the 1970s TV show,
If you love nature ...
Why not take a winter hike in the area? There's nothing more romantic than snuggling together with mugs of hot chocolate after a bracing walk out in the cold.
The Pringle Nature Center is hosting a Valentine's Candlelight Hike from 6:30 to 8 p.m. on Feb. 14 on a candlelit trail at Bristol Woods County Park. You can come and leave as you like and warm up afterward by a crackling fire. Hot chocolate will be served inside the center. The cost is $6. Pringle is located at 9800 160th Ave. in Bristol. For more information, call 262-857-8008 or log on at www.pringlenc.org.
Bong State Recreation Area will celebrate Valentine's Day as usual with its "Return to Romance" Saturday night (Feb. 8). Activities include a candlelit hike, live music, a fire, homemade desserts and warm drinks. 7 to 9 p.m. Note: This is for adults only. The cost is $8 for person ($15 as couple), plus park admission at 26313 Burlington Road. Reservations are a must and can be made by calling 262-878-5601.
If you prefer to enjoy nature in a warm place, head up to Milwaukee's Mitchell Park Domes, 542 S. Layton Blvd., for its "Hearts Under Glass" on Feb. 14, featuring a spectacular light show amid the Miniature Milwaukee Train Show in the Show Dome. 6 to 9 p.m. Admission is $10 per person at the door; no reservations are required. Food and beverages are available for purchase. www.milwaukeedomes.org.
If you love family fun ...
Guttormsen Recreation Center, 5411 Green Bay Road, has a Valentine's Sweetheart Bowling Special, offered Feb. 11-14. The cost is $22 and includes 90 minutes of bowling and one large pizza. Reservations are recommended; call 262-658-8191.
If you love cars ...
If you're into cars — or you love someone who is into cars — you can't go wrong with a visit to the 2020 Chicago Auto Show. You may not go home with a new ride, but dreaming is free. The show runs Feb. 8-17 at Chicago's McCormick Place, 2301 S. Lake Shore Drive. www.chicagoautoshow.com.
If you love romance underground ...
Take your Valentine on the road ... and underground ... at the Cave of the Mounds National Natural Landmark, which is hosting romantic cave tours for Valentine's Day.
"Love on the Rocks" is a cave tour for two and features a cozy candlelit cave tour on paved walkways. There will also be sweet treats and live music along the underground trails and a reception in the Visitor Center. The special tours are 6 to 9 p.m. Feb. 15 at the cave in Blue Mounds, near Madison. The cost is $80 per couple and includes a photo, a red rose, treats and a Champagne toast. www.caveoftheMounds.com. Note: This is for adults only, 21 and older.
Now that we've given you a wide range of options for entertaining your sweetie, make those plans and get out there!
SIMMONS BLOCK PARTY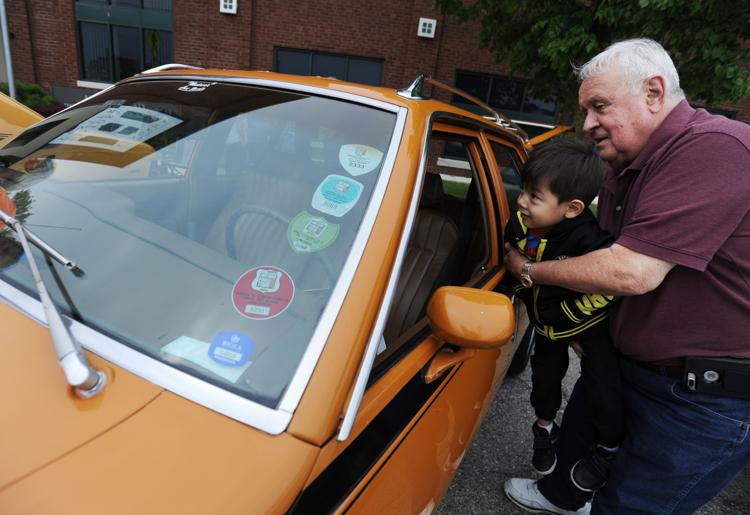 Harris and Hudson with Matt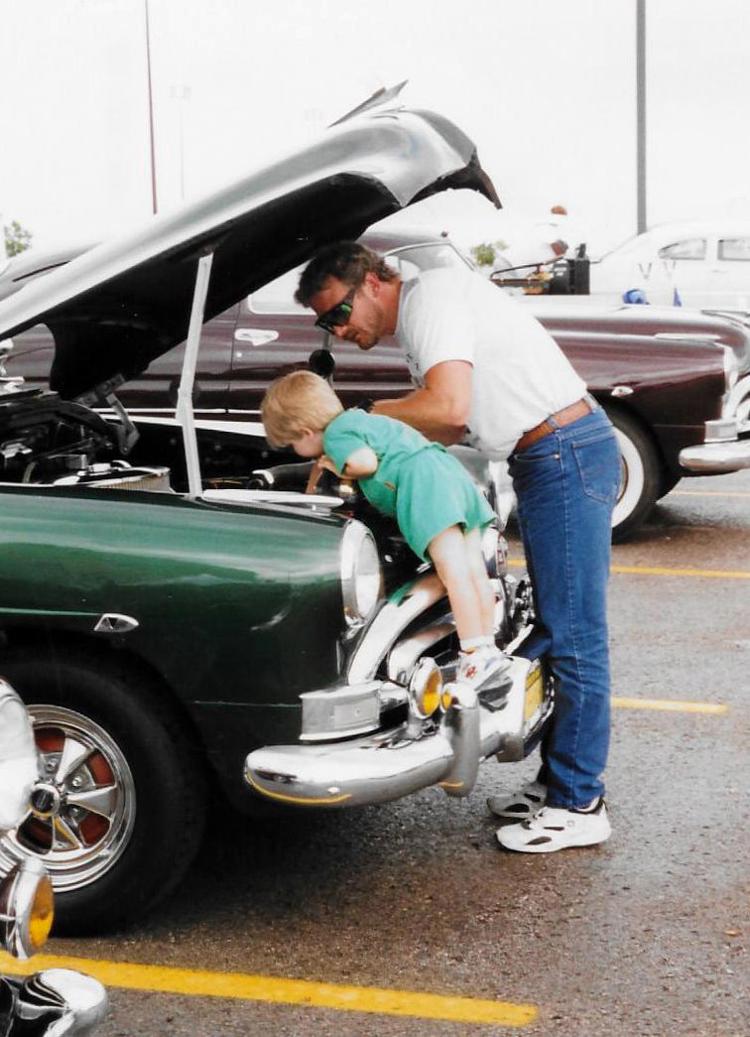 CAR SHOW BAKER PARK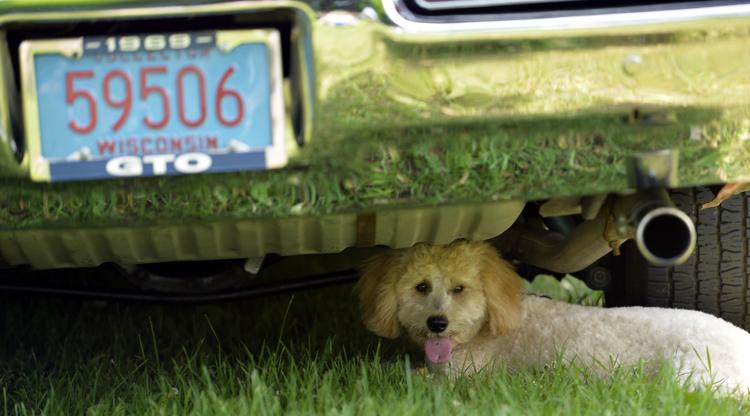 CAR SHOW BAKER PARK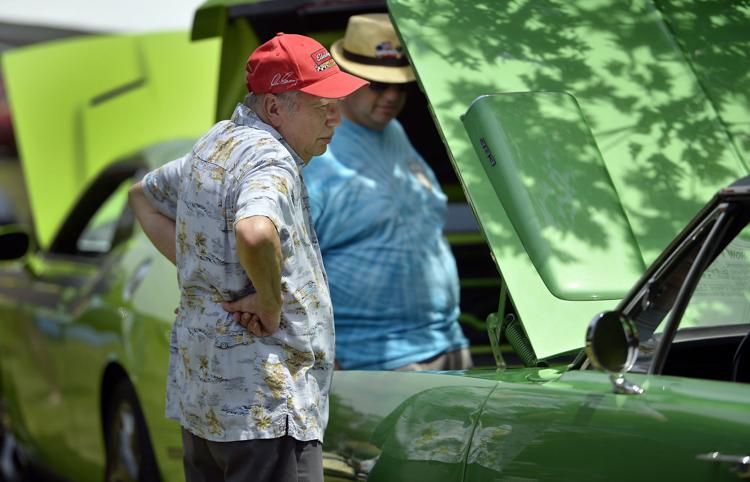 CAR SHOW BAKER PARK
CAR SHOW BAKER PARK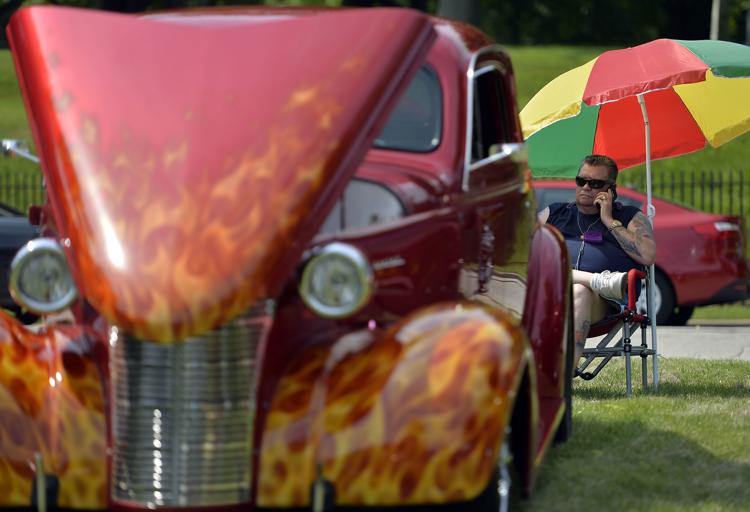 CAR SHOW BAKER PARK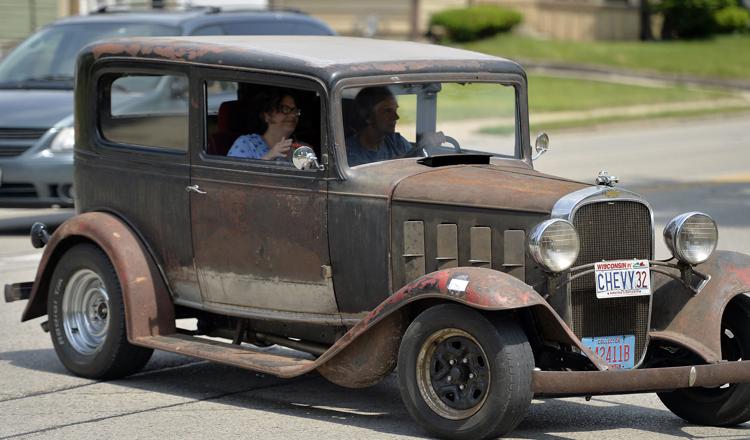 CAR SHOW BAKER PARK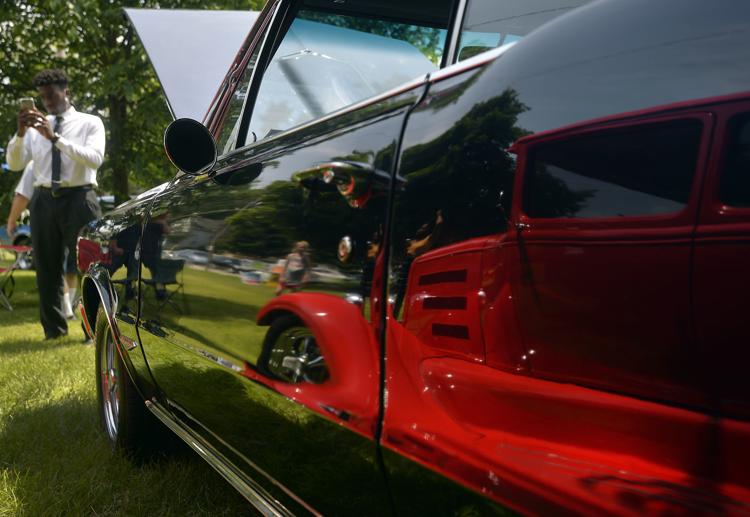 CAR SHOW BAKER PARK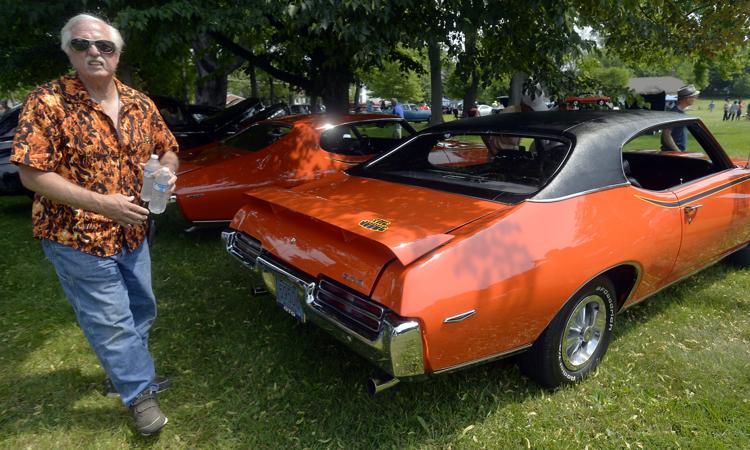 CAR SHOW BAKER PARK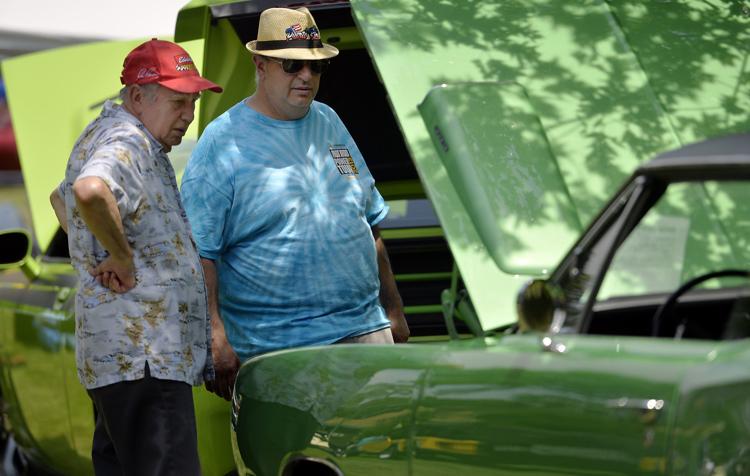 CAR SHOW BAKER PARK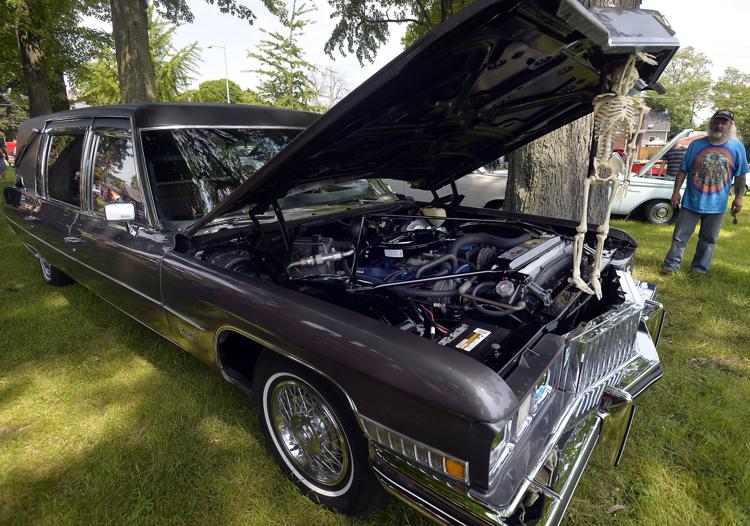 WOUNDED WARRIOR CAR SHOW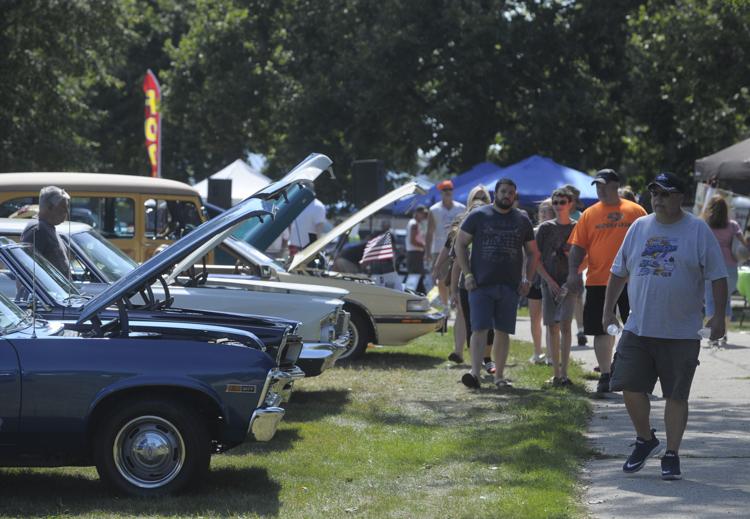 CAR SHOW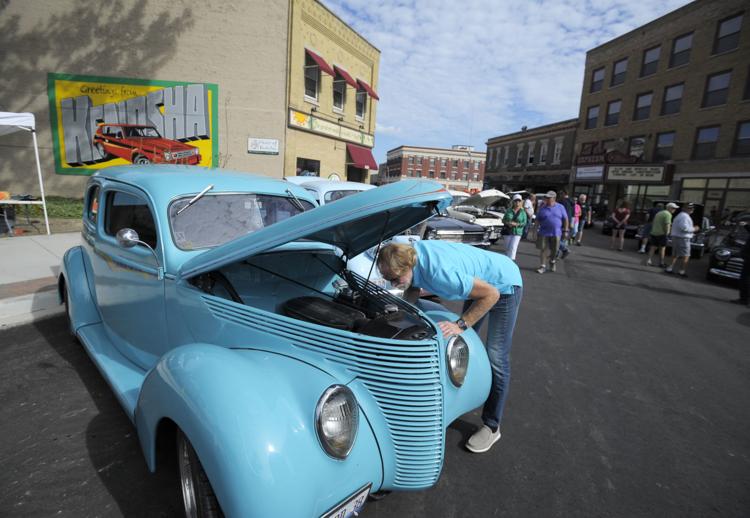 CAR SHOW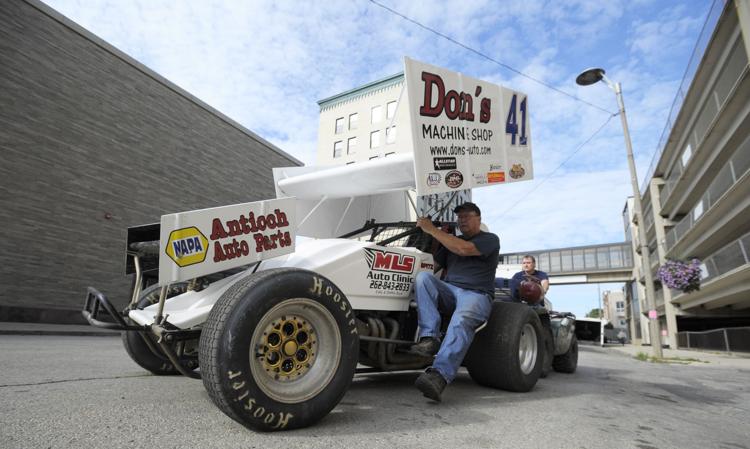 RODS FOR A REASON CAR SHOW
RODS FOR A REASON CAR SHOW