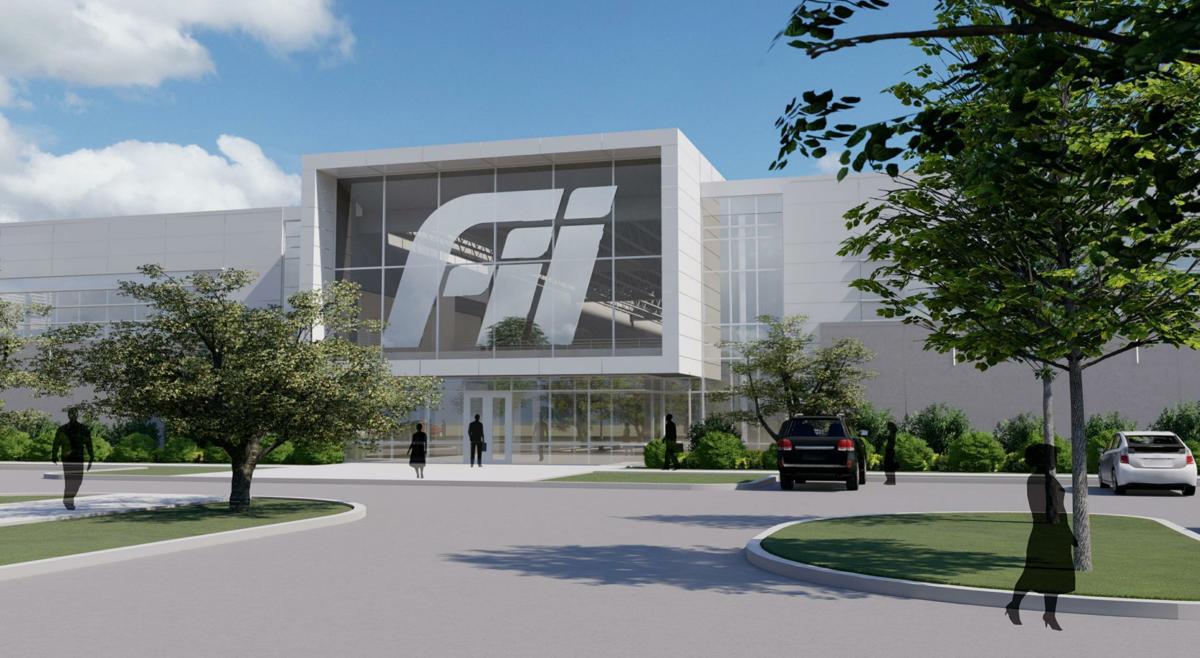 MOUNT PLEASANT — Foxconn Technology Group and Mortenson, its construction manager for the Smart Manufacturing Center, announced Friday that "vertical" construction and steel placement is underway for the company's nearly 260,000-square-foot SMC at the Wisconn Valley Science and Technology Park.
Foxconn said the purpose of the SMC is to further attract business partnerships within the science and technology park, to drive job creation and economic development.
The SMC is planned to be a multifaceted manufacturing facility where components for enterprise servers and racks will be manufactured and assembled. In addition, the center will have a second-floor mezzanine to house support staff and meeting spaces.
The vertical construction consists of 169 precast concrete panels made in Waukesha, some measuring as high as 38 feet, along with 3,794 steel members fabricated in Wisconsin. Foxconn's total investment at Wisconn Valley is now nearly $372 million.
"From the beginning, the core focus of the WVSTP has been about creating a high-tech ecosystem that drives business for Foxconn and in turn, leaving a positive impact on the Wisconsin economy with jobs and investment," Foxconn stated in a release. "In addition to advanced manufacturing, Foxconn will continue to invest in other technologies like big data, high-performance computing, smart networks and industrial artificial intelligence, collaborating with universities in the Wisconsin area, to build the next generation of business leaders.
"The vertical construction at the SMC demonstrates how Foxconn remains committed to the Wisconsin community, making business decisions based on timing that positions the company and its Wisconsin employees for long-term success," the statement read.
Businesses interested in applying for competitive bid packages with Minneapolis-based Mortenson for Foxconn's SMC and High-Performance Computing Data Center projects should go online to wisconnvalley.wi.gov to view upcoming opportunities and register at https://bit.ly/2k9Qn5V.
Students, recent college graduates, job-seekers and veterans interested in pursuing careers in fields such as high-performance computing, smart manufacturing, industrial big data, cloud computing, smart display and industrial artificial intelligence are invited to visit foxconnjobs.us to learn more.