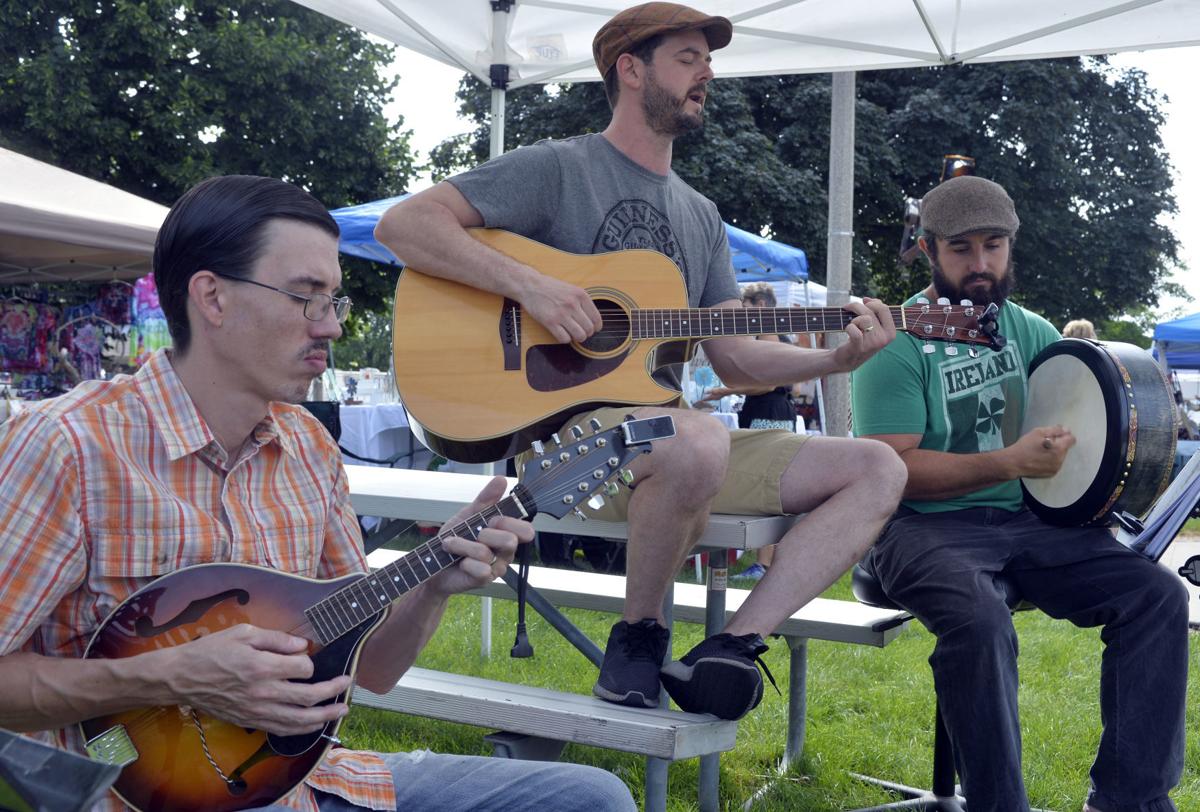 A Kenosha live music mainstay returns Saturday when Rock the Block returns to the 50th to 52nd Street areas and beyond.
It is a multi-venue event with seven places hosting music from 8 p.m. to close.
A $5 admission fee gets you into all of the venues, and AES Transport Services will provide transportation along 52nd Street all night. This is a fundraiser to support the Tremper High School girls and boys soccer teams.
Participants this year are 58 Below, Champions Sports Bar, Coins Sports Bar, Paddy O's Pub, Pavles, The Port and Rendezvous.
Bands performing include Rust Belt at 58 Below, and Jason Kent at Paddy O's. The Port will have multiple bands, with New York City's Castle Black, the Roosevelt Dolls and Moon Rebels. Rendezvous will have TJ the DJ doing Karaoke and spinning hits. The big draw may be over at Coins with the return of Blu Steel along with 89 Mojo and Unusual Suspects.
Food will be available from JTG Catering, outside Coins Sports Bar.
Rock the Block is Saturday (Sept. 14) at 58 Below, Champions, Coins, Paddy O's, Pavle's, The Port and Rendezvous. Tickets are $5 at any of the participating venues.
Outdoor show tonight
It is still warm enough to have outside shows like the one tonight (Sept. 12) at Public Craft's back alley.
Chicago's authentic old-school bluegrass combo Cox's Army will be visiting for an early-ish 8 p.m. set.
"Cox's Army" is a play on words about an old protest march by Coxey's Army and also used to refer to a ragtag group of folks. Then again, it may just be a take on leader Chuck Cox's name. The singer/guitarist is joined by Laird Patten (banjo), Jeff Burke (mandolin, baritone vocal), and Jack Campbell (bass, tenor vocal).
Cox's Army performs a mix of Cox's originals tunes and classic bluegrass songs. The band most often performs around a small mic cluster to deliver their signature vocal harmonies, and they "the mic" like classic bluegrass bands, to emphasize featured instrumental breaks. It should be fun — and it is free.
Cox's Army performs starting at 8 tonight (Sept. 12) outside of Public Craft Brewing, 716 58th St., in the back alley.
Nashville performer in town
Nashville's Phil Lee just may be the greatest songwriter not nearly enough people have heard of. Well, other than our own Brent Mitchell.
His band, Phil Lee and the Horse He Rode in On, will be performing in town Tuesday night at Kenosha Creative Space, 624 57th St.
Nicknamed "The Mighty King of Love" after his first album, Lee is the real deal that other Americana and folk artists strive to copy. He is ragged and rugged, smart-assed and surly, well read and well worn — all delivered with humor and humanity. On his new record, Lee teams up with Neil Young's Crazy Horse partners Ralph Molina and Billy Talbott (hence "And the Horse He Rode in On"). This will be a solo show, ans Crazy Horse, but super worth the time. The show is open to all ages and is an early start at 6 p.m. Admission is $10.
Phil Lee performs Tuesday night (Sept. 17) starting at 6 p.m. at Kenosha Creative Space, 624 57th St.
Walworth music fest
There are a couple of fun out of town events happening this weekend:
Out at the Walworth County Fairgrounds, you can check out a ton of just-under-the-radar bands Saturday at Wise Fest. For just $15 advance or $20 at the gate, you can hear live sets by more than 15 bands. You can check out a full list of acts and other particulars at wisefestwisconsin.com. Tickets are available at that site as well. Scroll down to the "Register" link and that will take you to tickets.
Wise Fest runs noon to 11 p.m. Saturday (Sept. 14) at Walworth County Fairgrounds, 411 E. Court St. in Elkhorn.
Great Lakes Brew Fest
Not many of you know that I live in Racine, but I readily admit Kenosha is far ahead of the Belle City in terms of breweries and live music. That said, Racine has a great event Saturday that combines the two. The Great Lakes Brew Fest is an annual fundraiser for Racine's legendary Kilties Drum and Bugle Corps, held at the Racine Zoological Gardens.
Packages starting at $50 give you unlimited sampling of more than 450 craft beers, ciders and hard sodas from nearly 100 brewers — along with a great view of Lake Michigan. All attendees will receive a souvenir tasting glass, and food will be served by local restaurants for purchase. The festival also features live music and a homebrew island.
Live music will be poured out by Lynette & the Rock Daddy's. It is an early event (thank goodness) running from 3 to 6:30 p.m. If you partake, please remember that many of these beers have a higher alcohol content than your average bar beer. Be careful. There are also designated driver tickets available. Information can be found at www.greatlakesbrewfest.com.
Great Lakes Brew Fest starts 3 p.m. Saturday (Sept. 14) at the Racine Zoo, 200 Goold St in Racine.
That's it for this week. Bands, artists and venues, please send me your gig listings, event posts, bios, Facebook event invites or anything else you think might be useful to me to write you up. Thanks for keeping music live. Concert-goers, please make sure to double check with the band and the venue before you head out to a show; schedules are always subject to change.
PHOTOS: Lincoln Park Live: Betsy Ade & the Well-Known Strangers
Betsy Ade & the Well-Known Strangers — a band made up of Ade on vocals, Cameron Fair on cello and piano, Brittany Lumley playing multiple instruments and backing vocals, Roger Gower Jr. on drums, John Kulas on the bass and Joe Adamek on lead guitar — played a two-hour set at the latest installment of Lincoln Park Live in Lincoln Park, 6900 18th Ave., on Tuesday, July 17.
Here are a roundup of photos of the band performing at the event.