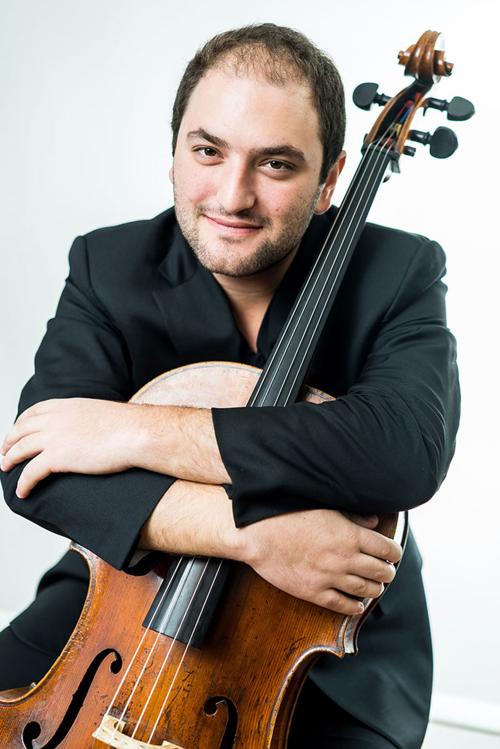 The Kenosha Symphony Orchestra's 80th season opens Saturday night (Oct. 12) with a "Romantic Masterpieces" program.
The concert starts at 7:30 p.m. in the Ralph J. Houghton Performance Center inside Reuther High School, 913 57th St.
This will be the seventh season for the symphony's music director and conductor, Robert G. Hasty, who leads the 50-plus members of the local symphony.
The program will feature cellist Julian Schwarz playing Antonin Dvorak's "Violoncello Concerto in B Minor" and Symphony No. 2 in D Major by Finnish composer and violinist Jean Sibelius.
Schwarz graduated from the Juilliard School of Music and is on the cello faculty of the Eastern Music Festival. He is also an assistant professor of cello at the Shenandoah Conservatory.
He won the 2013 inaugural Alice and Eleonore Schoenfeld International String Competition in Hong Kong and the 2016 Boulder International Chamber Music Competition's "The Art of Duo" with pianist Marika Bournaki.
Schwarz, 28, was born in Seattle to a musical family, most notably his father, the conductor Gerard Schwarz, and grandfather Sol Greitzer, who was a principal viola of the New York Philharmonic. He is one of 10 family members to attend Juilliard.
Schwarz began piano lessons at the age of 5 and cello lessons at 6. At age 11, he made his orchestral debut with the Seattle Symphony, with his father conducting.
At 18 years old, Schwarz was featured on the cover of the March/April/May 2009 issue of Teen Strings Magazine.
The Sibelius symphony was started in the winter of 1901 in Rapallo, Italy, shortly after the successful premiere of the composer's popular "Finlandia" piece and was finished in 1902 in Finland. Sibelius said of the piece: "My second symphony is a confession of the soul."
The Dvorak piece premiered in London on March 19, 1896. It is one of the most frequently performed of all cello pieces and is admired by critics for the richness of its orchestral music and for the lyrical writing for the solo instrument.
The concerto follows a typical structure of three movements of fast, slow, and fast tempos.