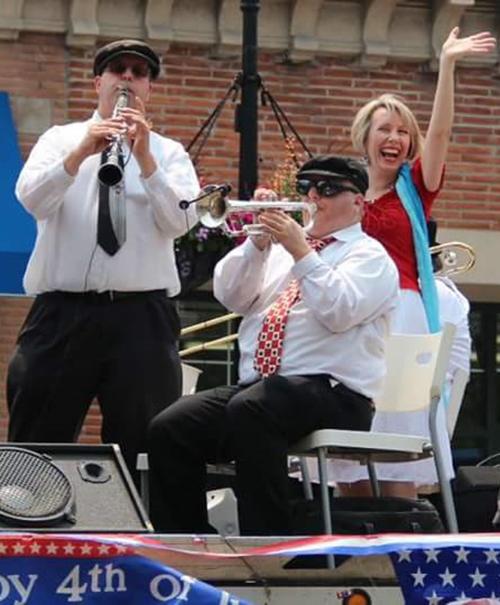 The University of Wisconsin-Parkside's Noon Concert Series continues its fall semester schedule this week with a performance by the Maxwell Street Klezmer Band Trio.
If you were taking a tour of Western Europe in the early 1900s, you might stop first in Paris, then head to Italy and, perhaps, take a boat to the Greek islands. What about a side tour to a few Eastern European cities like Macedonia, Warsaw and Moscow? Or (if you have an itch for adventure) how about a trip down the Nile? By the time you get home, you'd arrive back just in time for Mardi Gras down on Basin Street in New Orleans.
That, according to concert organizers, explains what audience members will hear Friday at the free noon concert.
Jeff Jeziorski (clarinet), Ivo Braun (trumpet) and Gail Mangurten (piano), a trio from Chicago's famed Maxwell Street Klezmer Band, offer a program of classic European instrumental music "delivered with panache."
The weekly free performances continue each Friday, featuring:
Oct. 18: European folk music by the Maxwell Street Klezmer Band Trio
Oct. 25: UW-Parkside choirs
Nov. 1: UW-Parkside student recitals
Nov. 8: UW-Parkside Percussion Ensemble
Nov. 15: UW-Parkside flute and brass ensembles
The free concerts take place at noon Fridays in Bedford Concert Hall on the west side of the campus, 900 Wood Road. Note: Parking for the Noon Concert Series is free in Lot B or C, in any unmarked, unmetered parking space. For more information, contact the Rita Box Office at 262-595-2564.