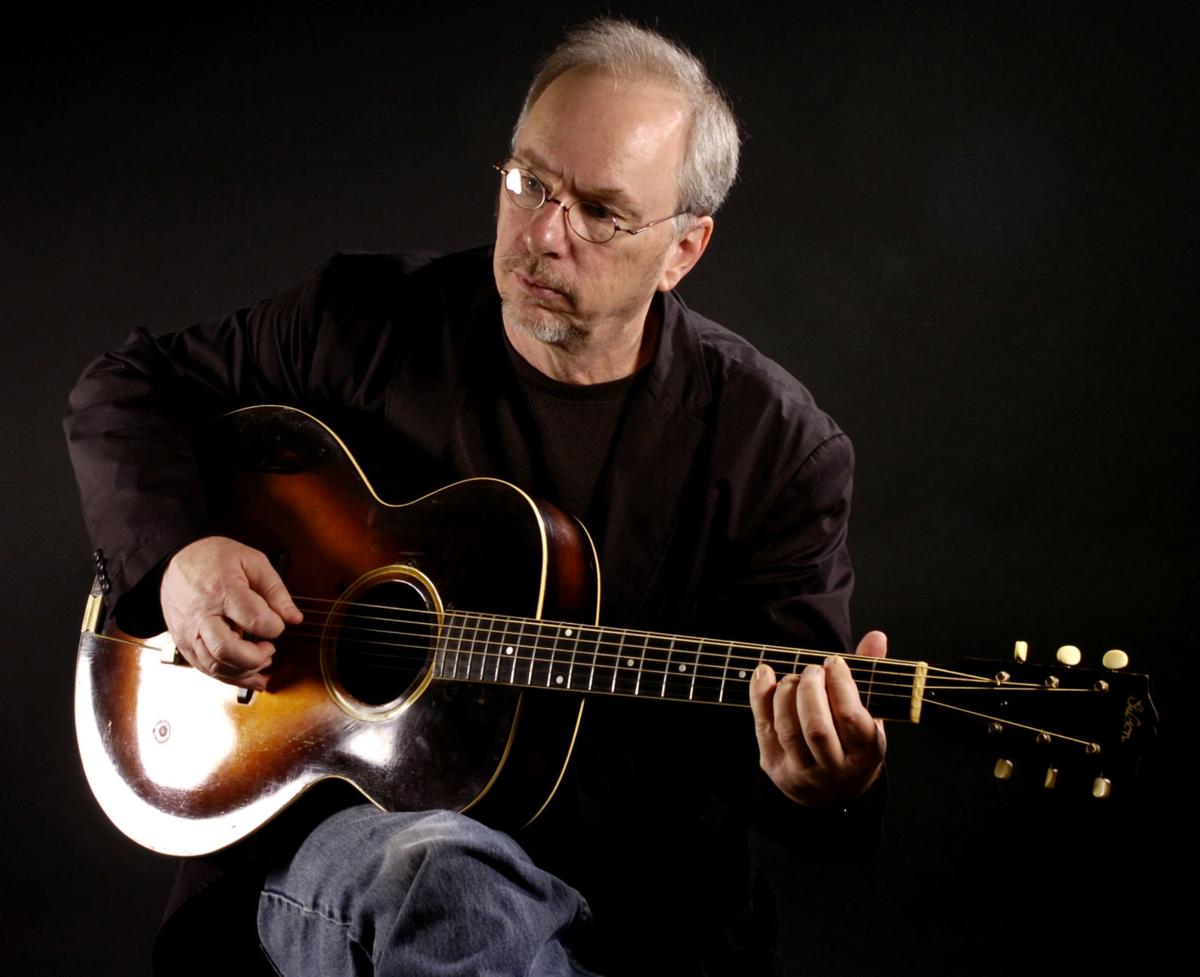 I found myself hustling at press time this week. Unfortunately, the Pike River Concert Series canceled this Friday's show with The Dillweeds due to what is likely to be crummy weather. They pass on their apologies to everyone who planning to attend.
So what to replace that event with in today's column? How about back-to-back shows at the Union Park Tavern.
Kenosha's much-loved blues and R&B band the Rhythm Dogs will be performing at the near northside establishment Friday. Bobby Sellers and the boys are always entertaining. On Saturday,will be our local "queen of the blues" (with all due respect to my old friend Koko Taylor) Low-Reen & the Lazy Dogs with blues guitar ace Pee Wee Hayes. Another high-energy show. Who doesn't like hanging out with playful dogs?
The Rhythm Dogs will perform Friday night (Oct. 11) at Union Park Tavern, 4520 Eighth Ave. Low-Reen & the Lazy Dogs will perform Saturday.
Jazz at Creative Space
Jamie Breiwick is a truly talented jazz trumpet player and jazz composer/arranger. He will have an album release concert for his new work "Awake" Friday night at Kenosha Creative Space.
In addition to gaining heaps of critical and fan praise for his playing and writing, Breiwick is also a Grammy-nominated educator who teaches at both high school and university levels. He has been on the music faculties of Cardinal Stritch University, Alverno College, the Wisconsin Conservatory of Music and served as adjunct instructor of jazz trumpet at the University of Wisconsin-Milwaukee.
National magazine Jazz Times threw praise at Breiwick, saying, "This may be a 'local' combo, but its artistry is world-class." Breiwick's combo mates are Tim Ipsen on bass and Devin Drobka on drums. If you enjoy exceptional jazz, this is a concert for you.
Jamie Breiwick's digital album release show is 6:30 p.m. Friday (Oct. 11) at Kenosha Creative Space, 624 57th St.
Phil Lee returns!
Sure, I've written up the wonderful Phil Lee very recently, but I will continue to do so every time the "Mighty King of Love" comes to town.
This time, he will be performing Friday night at Public Craft Brewing, along with another gifted songwriter, former Kenoshan John Sieger.
Sieger has played in many popular bands including R&B Cadets, Semi Twang and The Subcontinentals. He has written or co-written songs recorded by many artists, including Dwight Yoakam, Robbie Fulks, Flaco Jimenez and The BoDeans.
As for Lee, the man is a true modern day troubadour — a walking, singing, spitting image of what an Americana stud should look and sound like and a writer of songs with lyrics that reach for the heavens while raising a little hell. While Lee's last album, "Phil Lee and the Horse He Rode In On," was recorded with the rhythm section of Neil Young's longtime band Crazy Horse, he will be performing solo here.
As the Mighty King of Love himself messaged me, "Hey Paddy. Solo. I begged. I pleaded. I offered everything but money ... kidding about that part." It will still be magnificent.
Phil Lee and John Sieger will perform Friday night (Oct. 11) starting at 8 p.m. at Public Craft Brewing, 716 58th St.
That's it for this week. Bands, artists and venues, please send me your gig listings, event posts, bios, Facebook event invites or anything else you think might be useful to me to write you up. If I don't know about it, I won't write it up. Thanks for keeping music live. Concert-goers, please make sure to double check with the band before heading to a show.
PHOTOS: Lincoln Park Live: Betsy Ade & the Well-Known Strangers
Betsy Ade & the Well-Known Strangers — a band made up of Ade on vocals, Cameron Fair on cello and piano, Brittany Lumley playing multiple instruments and backing vocals, Roger Gower Jr. on drums, John Kulas on the bass and Joe Adamek on lead guitar — played a two-hour set at the latest installment of Lincoln Park Live in Lincoln Park, 6900 18th Ave., on Tuesday, July 17.
Here are a roundup of photos of the band performing at the event.