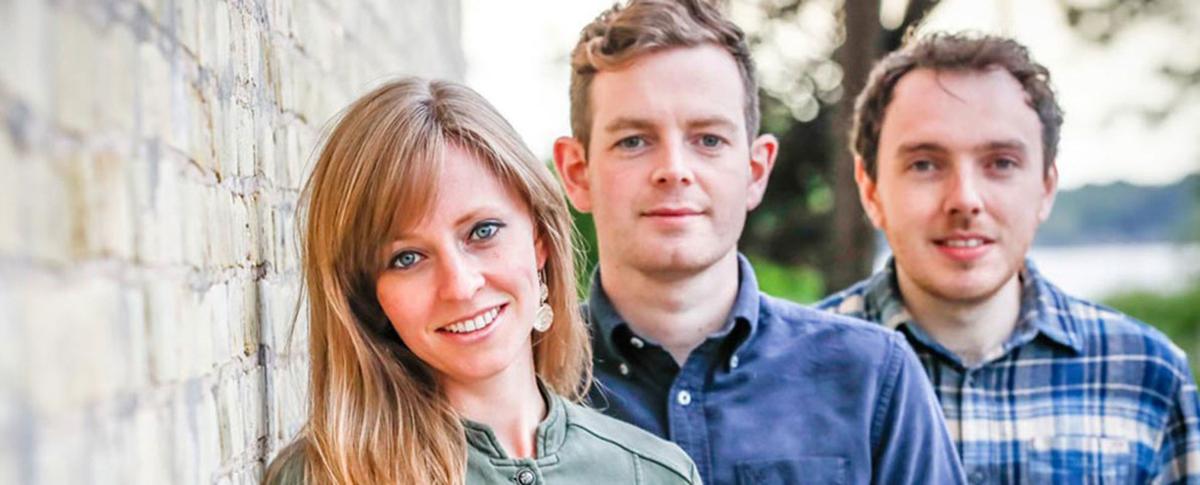 The folks behind Hattrix and Bourbon Legends are opening a new place called Olive or Twist. (Get it? It's a play on words between do you want an olive or a twist and the classic Charles Dickens novel "Oliver Twist.")
Anyhow, it's right by the two aforementioned places at 2208 60th St. The official Grand Opening is Friday and Saturday.
On Friday, there will be Trivia with DJ Panda Jazz featuring Irish-themed cinema ("Boondock Saints," "The Departed," etc). If I remember correctly, most of those movies have great soundtracks, and it is halfway to St Patrick's Day.
The excitement really cranks up Saturday when the Celtic punk band Whiskey of the Damned performs. This band is tremendous. Formed by Dublin-born/Wisconsin-raised Eoin McCarthy, the band is as high energy as it gets, rocking bagpipes, empty kegs masquerading as drums and whatever else they get their hands on. The boys in the band do rock kilts as well (with an actual kilt sponsorship). Please, check this out. They perform sometime around 8 p.m. depending on how much whiskey they've had.
Whiskey of the Damned performs starting about 8 Saturday night (Sept. 21) as part of the two-day grand opening celebration for at Olive or Twist, 2208 60th St.
Opera at Creative Space
There will be a great classical music performance Friday night at Kenosha Creative Space. The recital will feature tenor Nicholas Huff and Greg Berg, a local music teacher, adviser, composer and performer.
Huff has been acknowledged for his honest take on classic opera and has performed locally as well as nationally, including roles with Milwaukee's lauded Florentine Opera. Berg is all over Carthage College's classical music program as well as having served as music director at a number of Racine Theater Guild productions. For this recital, Berg will be on piano, along with doing some singing. Admission is $10.
Nicholas Huff and Gregory Berg will perform starting 7 Friday night (Sept. 20) at Kenosha Creative Space, 624 57th St.
Underground rapper at Public Craft
Did you catch "Champagne Jerry" the last time he was in town? New York's favorite underground rapper must like Kenosha because he will be back Saturday for a show at Public Craft Brewing. He has been profiled in many publications, including Rolling Stone and Interview magazine. The show touches on a bit of burlesque, performance art and spoof rap. Don't underestimate this guy though as Beastie Boy Ad-Roc is a friend and collaborator. Also on the bill is DJ No Glot.
Champagne Jerry with DJ Farris Craddock perform starting at 8 Saturday night (Sept. 21) at Public Craft Brewing, 716 58th St. Also on the bill is DJ No Glot.
Celtic show tonight
JJ McAuliffe books concerts of all types at his far southside Racine venue, but he is lately very well known across the country and across the big pond for his Celtic shows, due to his working with big-name bands like Red Hot Chili Pipers and Skerryvore.
His bar, McAuliffe's Pub, will host another big show tonight (Sept. 19) with One For the Foxes.
Galway's Dave Curley (from SLIDE), Dublin's Tadhg Ó Meachair (from Goitse), and Denver's Joanna Hyde (from The Hyde's) form an exciting transatlantic trio that presents a blend of Irish and American folk music.
The trio has already won over audiences on both sides of the ocean. The group performs both traditional and newly composed works, all with an energetic delivery. Through their shared deep-rooted passion for Irish traditional music, the trio highlights the role of Irish traditional music as an origin of many American folk musics and explores how those styles interact with one another. Check it out. It's just a quick drive north of Highway KR just off 22nd Avenue.
One For the Foxes performs starting at 8 tonight (Sept. 19) at McAuliffe's Pub, 3700 Meachem Road in Racine. Admission is $12 in advance at McAuliffe's Pub or $15 at the door. Note: This is a 21-and-older show.
That's it for this week. Bands, artists and venues, please send me your gig listings, event posts, bios, Facebook event invites or anything else you think might be useful to me to write you up. If I don't know about it, I can't write about it.
PHOTOS: Lincoln Park Live: Betsy Ade & the Well-Known Strangers
Betsy Ade & the Well-Known Strangers — a band made up of Ade on vocals, Cameron Fair on cello and piano, Brittany Lumley playing multiple instruments and backing vocals, Roger Gower Jr. on drums, John Kulas on the bass and Joe Adamek on lead guitar — played a two-hour set at the latest installment of Lincoln Park Live in Lincoln Park, 6900 18th Ave., on Tuesday, July 17.
Here are a roundup of photos of the band performing at the event. 
Stay up-to-date on what's happening
Receive the latest in local entertainment news in your inbox weekly!