It's kind of sad, but it is time for "Naomi Marie's Last Hurrah, Graduation and Goodbye Party," Friday night at Fusion.
The singer/songwriter/performer and all around great person will be moving back to her hometown of Minneapolis after blessing us with her charm and talent for many a year.
She will celebrate in the best way she knows — by giving us a fun night of great live music.
While most locals know Naomi Marie as an indie acoustic storyteller, she also has deep roots in jazz. That will be the focus of the goodbye concert. Joining her in this show are a jazz ensemble, Violet Wilder and Ben Mulwana.
The cost is a suggested donation of $7 so Naomi can pay the other musicians. That is just how she is. Feel free to throw in more.
"Naomi Marie's Last Hurrah" starts at 6 p.m. Friday (Aug. 9) at Fusion, 5014 Seventh Ave.
Jason Kent times two
Does it occur to anyone else that Jason Kent is in almost every band in town? OK, that's a bit of an exaggeration, but the multi-instrumentalist and singer will be performing in both bands Friday night at 58 Below. Jason Kent's Flying Circus will be headlining along with special guest The Craic. These days, Kent's band is comprised of himself (guitar, vocals), Heather Kent (vocals), Paul Pulera (bass, vocals) and Bobby Sellers (drums, vocals).
The Craic — which is an Irish term for party, often with music — is made up of Mick Kelly (guitar, vocals), Dan Kelly (bodhran) and Jason Kent (mandolin).
According to Jason Kent, Dan Kelly came here from Ireland around six years ago. The Flying Circus plays a wide variety of music, as you would guess considering all the talented cats in the band. I'm not familiar with The Craic, but guessing that it will be leaning toward traditional Irish tunes.
Jason Kent's Flying Circus and The Craic will perform Friday (Aug. 9) at 58 Below, 504 58th St.
Double bill at Hattrix
There are a couple of big shows at Hattrix this weekend. First, on Saturday, the uptown bar will play host to the Mid Summer Metal Mash with four metal bands from Wisconsin and northern Illinois.
Then on Sunday, you can catch the Wisco TakeOver Tour.
For the metal show on Saturday, locals Toxic Rain (toxic metal) and death metal faves Bastards Asylum will perform, along with catchy horror metal band Luna in Sanguinen and McHenry County's "fur ball metal" band (yes, you read that description correctly) Having Kittens. All of this for only $6.
The Wisco TakeOver show will feature Sha, Kdomo, M The Prophet and Stutagious. This show is free.
Both shows are 21-and-over to attend this this weekend at Hattrix, 2425 60th St.
Public Craft show tonight
Retro fueled rock 'n' roll is roaring back into town tonight (Aug. 8) at Public Craft Brewing Co.
Gina and the Retroactive will perform starting at 8 p.m.
The "Gina" in the name is none other than local favorite Gina Marie, a highly sought after act, adored by critics and fans alike. I haven't heard this configuration yet, but I am guessing it will be retro uptempo dancing and partying music. Oh yeah, I am also guessing that the music will lend itself to drinking some of those fresh liquids that Public makes.
Gina and the Retroactive perform starting at 8 tonight (Aug. 8) at Public Craft Brewing, 716 58th St.
Outdoor show
I have written up the Jill Plaisted Band so many times — because she is so good a singer and is so popular. It is to the point where I don't know anything new to write about her. She will be performing with her band Saturday night at the Union Park Tavern.
Here is the standard primer version: Plaisted has been working in other bands or fronting her own projects for more than a decade, receiving critical accolades and fan support, and has toured a good part of the country. Her music falls into the Americana vein with a nice mix of hits and original tunes. Plaisted's voice is a wonderful honey whiskey tone that evokes some of the greats.
Another quick note on the Union Park Tavern: Every Sunday night you can catch Jess the Ska Kid's internet show live from the tavern. The Jess the Ska Kid's Music Revue will feature upcoming shows in the area along with featured artists. She knows her stuff. Check her out online or especially live.
The Jill Plaisted Band performs Saturday night (Aug. 10) at Union Park Tavern, 4520 Eighth Ave. The show is 6 to 9 p.m. in the outdoor Biergarten.
That's it for this week. Bands, artists and.venues, please send me your calendars, gig listings, bio links and anything else you think might be useful to me to write up your show.
Email me at pjfineran@gmail.com. If I do not know about it, I can not write it up. Thank you for all that you do to keep music live.
RUSTIC MIC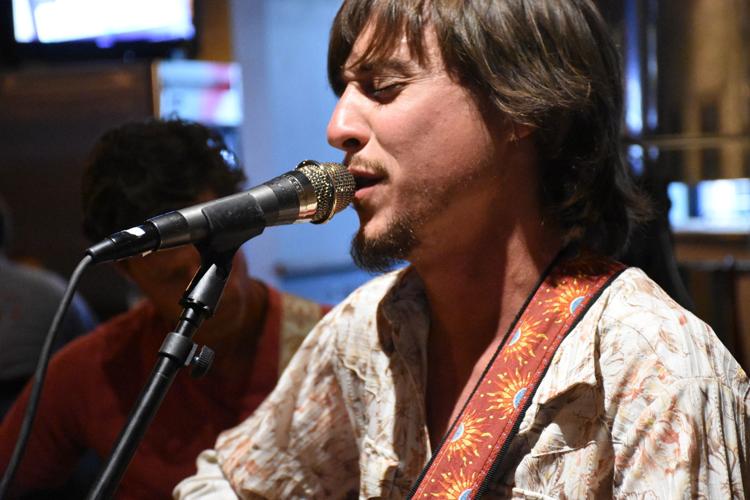 RUSTIC MIC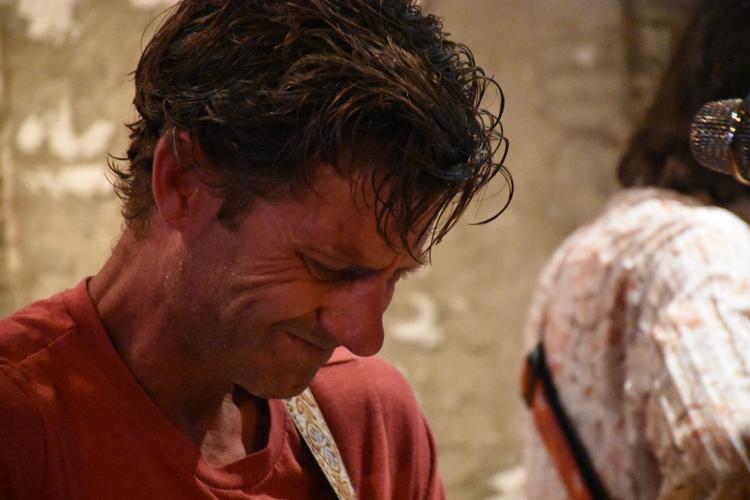 RUSTIC MIC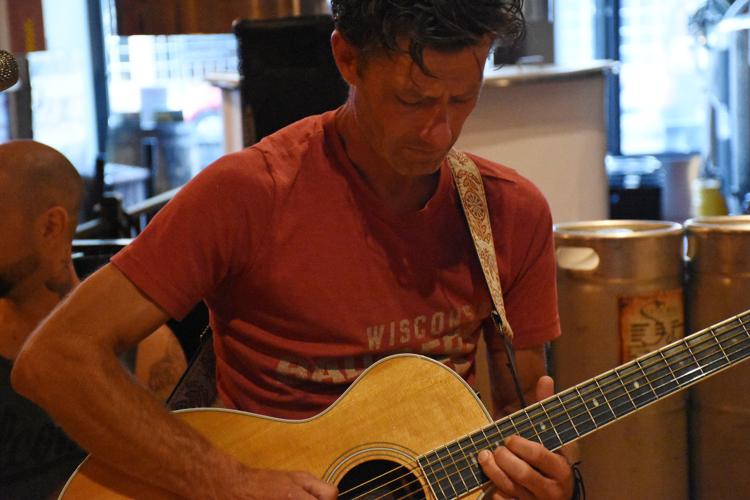 RUSTIC MIC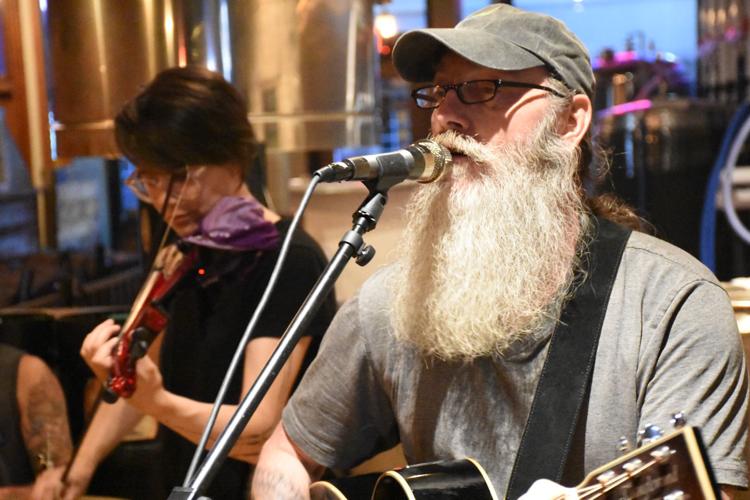 RUSTIC MIC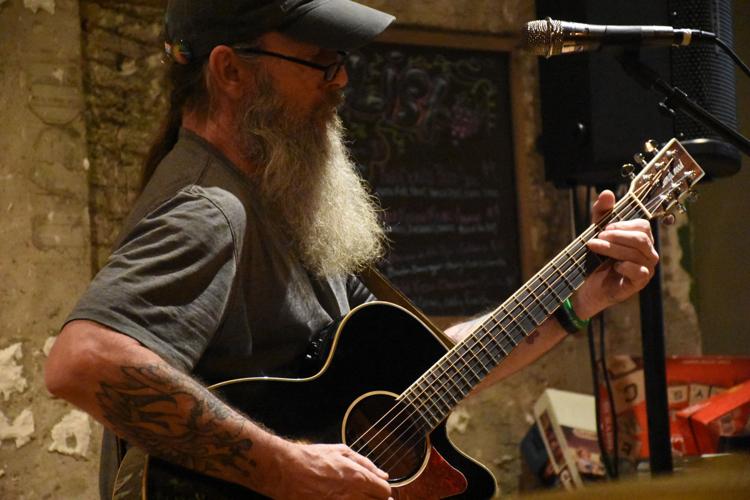 RUSTIC MIC
RUSTIC MIC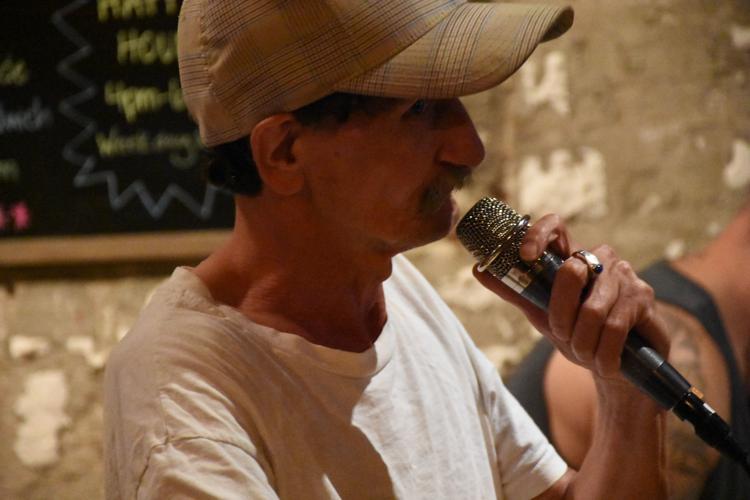 RUSTIC MIC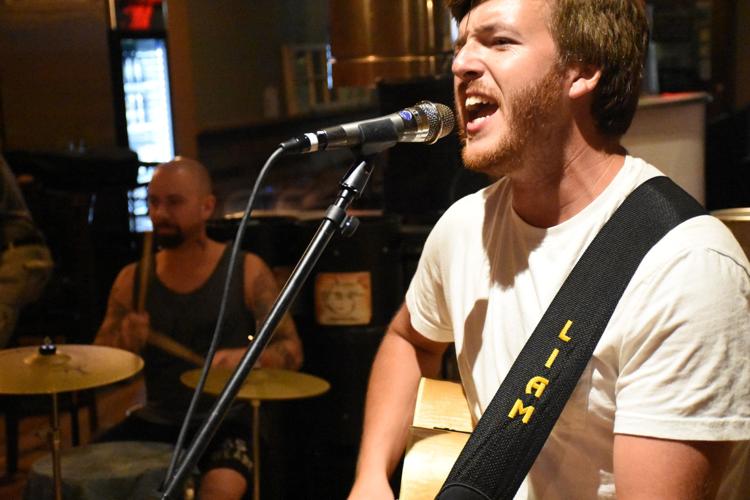 RUSTIC MIC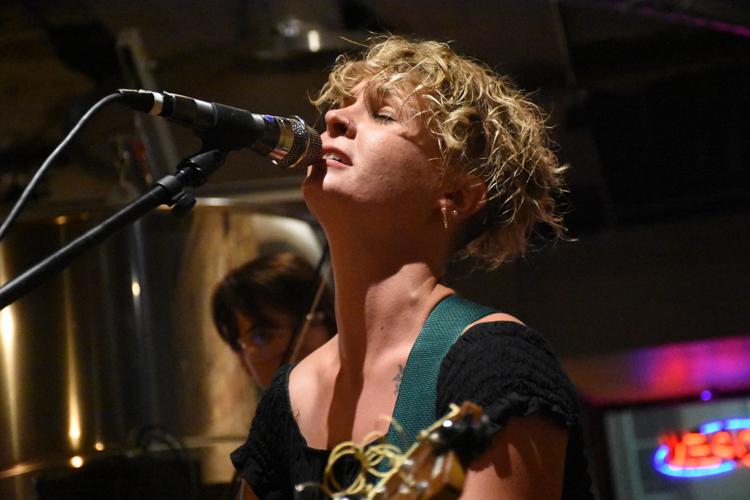 RUSTIC MIC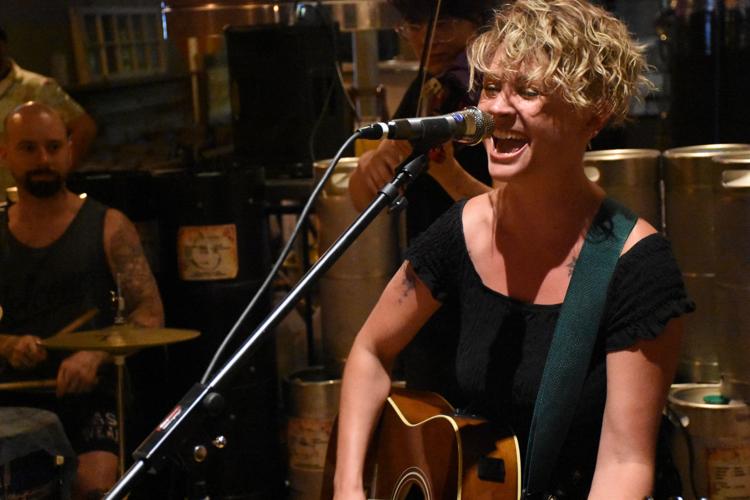 RUSTIC MIC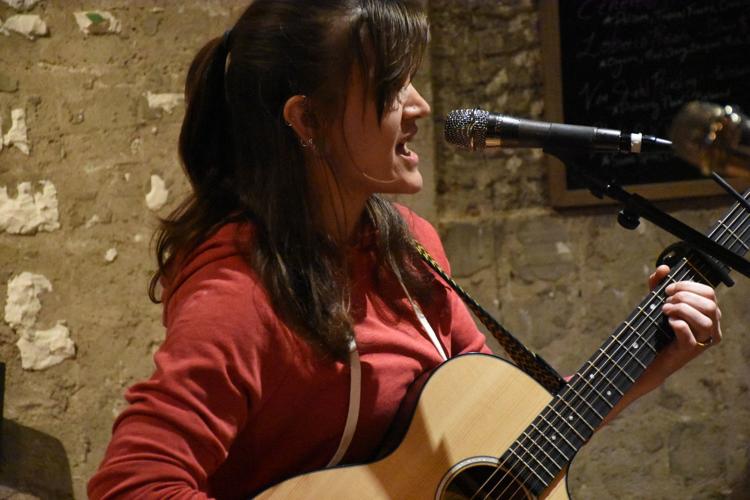 RUSTIC MIC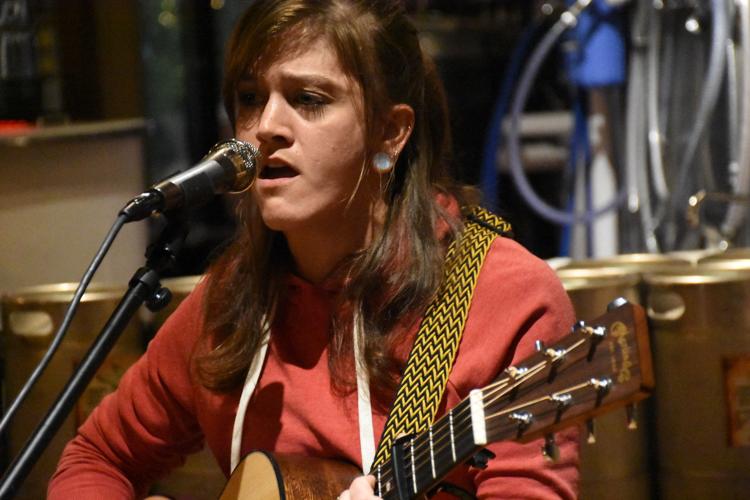 RUSTIC MIC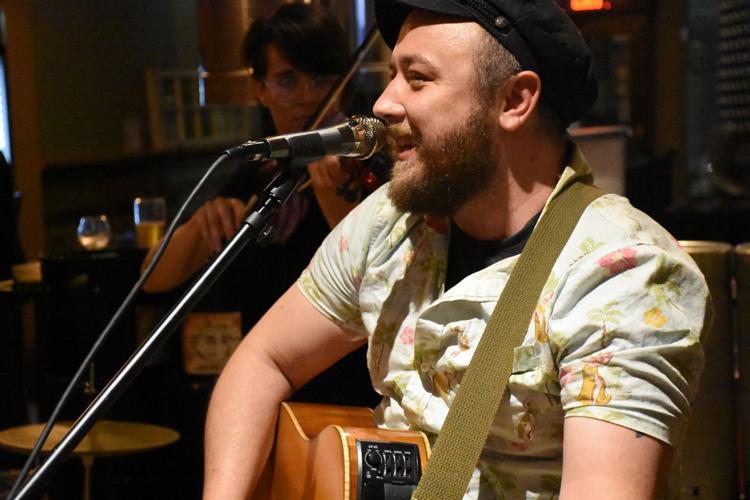 RUSTIC MIC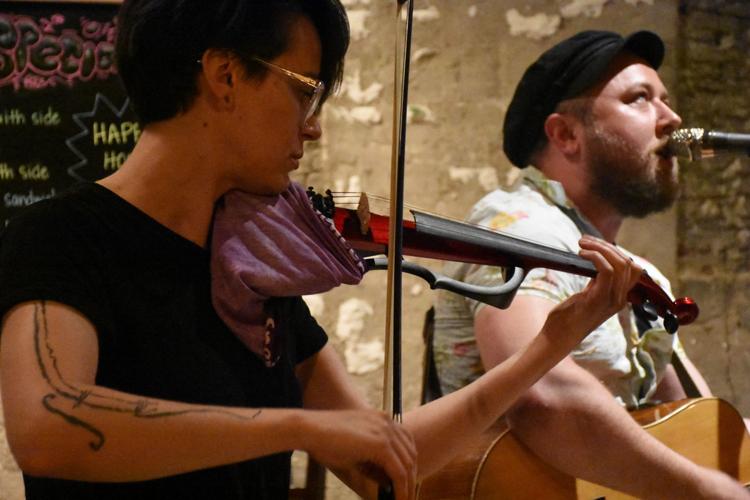 Our View: Support open mic nights in Kenosha and experience our varied music scene
If you've lived in Kenosha for the past year, or anywhere in the country really, you've most likely heard of Betsy Ade and the Well-Known Strangers.
But have you heard about Brittany Lumley? Or how about Ben Mulwana, Patrick Willis, Alahna Lundberg, Spare Animals, Would You Kindly?, or even Earthmother?
If none of these names ring a bell, you probably have not truly experienced the Kenosha music scene. And you really should.
While some like to call the city "Kenowhere," when it comes to music, that couldn't be further from the truth. Every single week you have at least five opportunities to hear local artists perform through open mics around the city, as well as multiple shows you can go to on the weekends.
On Mondays, Rustic Road Brewing Company, 5706 Sixth Ave., hosts an open mic from 8 to 11 p.m. Tuesdays, local artists and music enthusiasts have their pick of either going to Fusion, 5014 Seventh Ave., for its open mic (doors open at 7 p.m., music starts at 8) or Sazzy B's, 5623 Sixth Ave., which runs an open mic from 9 p.m. to midnight. You can round out the week with an open mic on Wednesday at Union Park Tavern, 4520 Eighth Ave., from 7 p.m. to 10 p.m. and an open mic jam session at the tavern on Thursdays at 8:30 p.m.
On the third Thursday of each month, you can even catch an all-original open mic night at Public Craft Brewing Co., 716 58th St., sponsored by Hot Nuts — a local band made up of Keith Pauley and Lavonne McRoberts, who also perform in a rooftop series at Mike's Sportsbook & Meat Bar, 707 56th St., on Sundays at 5 p.m. 
Public Craft also hosts a comedy open mic at 7:30 p.m. on the first Thursday of each month, sponsored by Kenosha Comedy — where you'll most likely see the indescribable comedian Mike Koz perform a set that everyone should experience once, but do not bring your children if you go.
Best part: It's all free to attend.
And these are just the routine, planned weekly and monthly events. There is a plethora of shows, entertainment and artists playing each week at these same venues, along with Kenosha Creative Space, 58 Below and the Port – a legendary place in Kenosha that everyone should visit. 
Beyond simply going for the entertainment value, it is important to support local artists, because music and the arts are what drive people to our downtown at night. Yes, we are excited that the business realm of Kenosha is taking off, and we have good restaurants and bars downtown. But without the arts, what would we really have to offer new families and residents that come to our community?
Also consider that, without your support, these smaller yet very talented bands may struggle and potentially fade out, as many have in our community. That would be truly tragic for all of us. Keep in mind that, when you go to these venues to see music, you're not just supporting the artists, but also their families, loved ones and their dreams.
We wholeheartedly believe that those are things worth our support and our time. 
So go out to the open mics, support your local artists and embrace the part of Kenosha that gives our community its heart and, of course, its soul.
Stay up-to-date on what's happening
Receive the latest in local entertainment news in your inbox weekly!