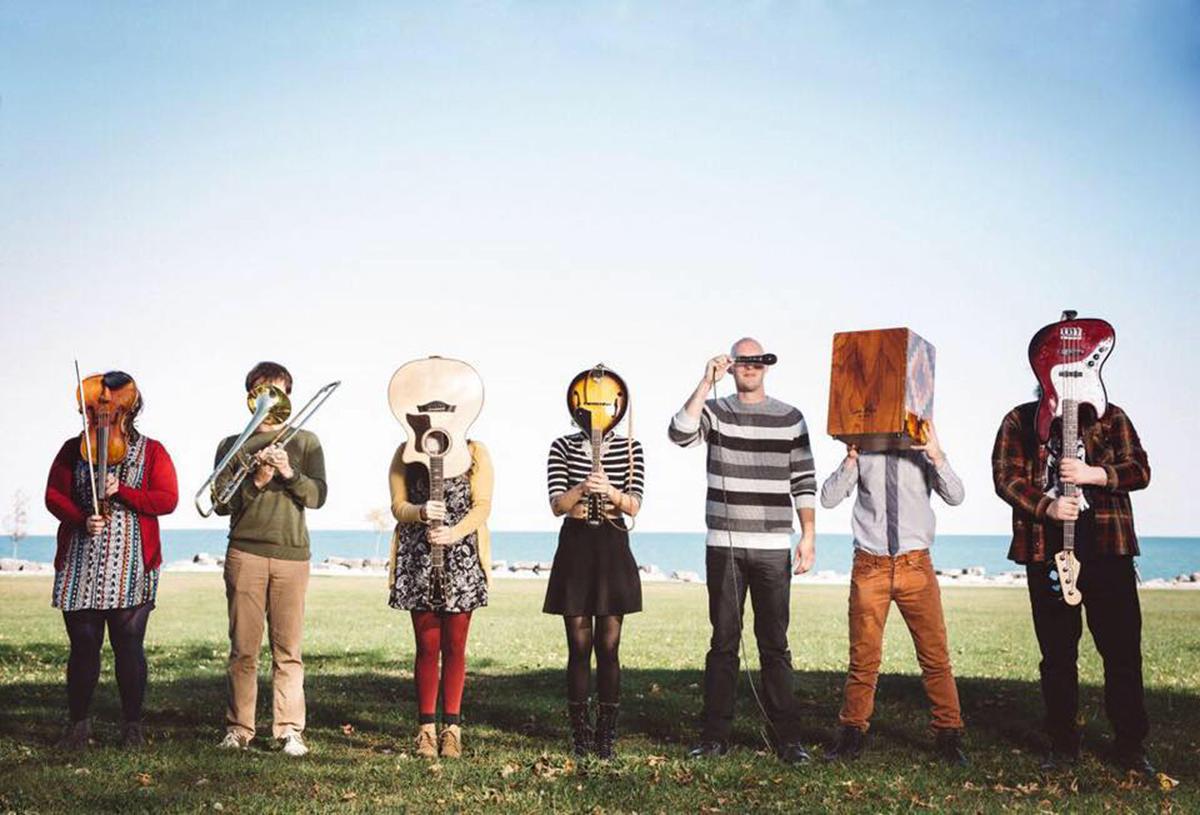 For more about the Taste of Wisconsin festival, see Page 11.
Taste of Wisconsin. Well, of course it should be held right here in Kenosha. I mean, what other city has so much great food and live music?
Held Friday through Sunday, the lakefront festival boasts more than 40 food vendors, four beverage stations and four stages of live music with more than 80 acts. And, it is free to attend, located right at the lake at HarborPark's Celebration Place.
As for music, there is just way too much to get into here, but it's pretty much everything from The Almas to You'll Love Me Tomorrow. I was actually kinda surprised to not find an act that began with Z. Some highlights include Electric Revolution, Bruce Mak Trio and The Oscillators on Friday, Haley Klinkhammer, Ivy Ford Band and Dropping Daisies on Saturday and Rokken Dokken, Moon Rebels and Acoustic Soul on Sunday. A full schedule can be found at www.tasteofwi.com.
Taste of Wisconsin runs Friday through Sunday (July 26-28) at HarborPark's Celebration Place, 54th Street at the lakefront.
Jazz at Lincoln Park Live!
One of the truly great places to see a concert is next to the flower gardens in Lincoln Park. The Lincoln Park Live! concert series continues its summertime run of shows on Wednesday with a concert by the James Yorgan Sextet.
The upright bass player has had a long and successful career playing jazz with many big names. Yorgan's talent has always attracted other talented players. In this sextet, he is joined by Mick Heberling, Dave Sturino, Steve Jacob, Tom Meredith and David Ferguson. The concert is free and located in the Lincoln Park flower gardens just behind the Bruno Oribiletti Center.
The concert starts at 6:30 p.m., with the grounds opening at 5:30, so it will be an early night for listeners. Do yourself a mid-week favor and hear some great jazz.
The James Yorgan Sextet will perform Wednesday (July 31) in Lincoln Park, east of 22nd Avenue at 70th St.
Cosmic Railroad's festival
How about getting together for another Cosmic Railroad Family Gathering? This year's event runs from today (July 25) through Saturday at the Kickapoo Stump Dodger Campground, 388 S. Railroad St. in Gays Mills.
It's about more than just the music, with camping, vendors, art demonstrations, glass blowing, fire spinners, LED hoopers, disc golf, meditation workshops and more.
Gates open at 3 p.m. today and at noon Friday and Saturday. A ticket for the full event is $100 at the gate. There is also a Saturday only day pass at the gate for $35.
Bands scheduled to perform today are Sweet Delta Dawn, Zoofunkyou and Earthmother. Friday's acts, starting at 2:30 p.m., are Gary David & the Enthusiasts, One Human Band, Pine Travelers, Mountains on the Moon! and Cosmic Railroad. Rounding things out on Saturday, starting at 2 p.m., are The Shruggers, Freequilibrium, Family Photo & A Few Words From Mo, Ifdakar and finishing again with Cosmic Railroad. There's a whole lot going on here. Check out full details on the facebook event page and at www.cosmicrailroad.com.
The Family Gathering 2019 starts with at 3 p.m. today (July 25) and at noon Friday and Saturday at the Kickapoo Stump Dodger Campgrounds in Gays Mills.
Acoustic Soul at the Shell
Live music happens most every day of the week in Kenosha. Especially on summertime Tuesdays. Acoustic Soul is the band performing this coming Tuesday at "Tuesdays at the Shell."
The weekly concert series is put on by MAAM (Musicians Assisting Advancing Music) and features many of Kenosha's finest original bands and artists.
The concert is free and is located at the Sesquicentennial Band Shell in Pennoyer Park. This is an early evening, with the concert starting at 6 p.m. Acoustic Soul is a highly entertaining acoustic combo of Don Miller and Rick JB with some guests often popping in. You will hear hits from many genres including blues, pop, rock, folk, soul along with some of their own stuff. These guys are great, as is the beautiful setting.
Acoustic Soul performs starting at 6 p.m. Tuesday (July 30) in Pennoyer Park, 3601 Seventh Ave. at the lakefront.
Indigo Canyon show
Every time I see and hear Indigo Canyon, I feel really good as well as proud of all the great music in this city. The band — Michelle Warnecke (guitar, bass, keys, vocals), Todd Steffenhagen (guitar, bass, vocals) and Justin Mendez (drums) — will perform Friday night at the Union Park Tavern.
They have a very easy-going feel to them that is very inviting. They play a wide swath of covers along with their own songs. Give them a listen, and you will probably also get that really good feeling.
Indigo Canyon performs starting at 9 Friday night (July 26) at Union Park Tavern, 4520 Eighth Ave.
Listen up
This is not a show advance, but more of a mea culpa. I have mentioned area band Evacuate the Earth a few times before at shows but never really explained just how great they are. I finally had a chance to see and hear them live a week or so ago at Milwaukee's Cactus Club with a couple other great bands. The three-piece group, made up of Erin Brophy (saxophone, vocals and percussion), Dan Kern (bass and theramin) and Darrin Wolf (drums and shouts) are a psychedelic jazz-rock freakout in the coolest possible way.
At one time while Kern was playing bass, he was also controlling the theramin with his bass tuning pegs. Definitely a first for me. To me, it sounded as if Miles Davis has been resurrected as a sax player with some Rahsaan Roland Kirk running through his veins. Great work, Evacuate the Earth. No shows this coming week, but check them out, please.
That's it for this week. Bands, artists and.venues, please send me your calendars, gig listings, bio links and anything else you think might be useful to me to write up your show.
Email me at pjfineran@gmail.com. If I do not know about it, I cannot write it up. Thank you for all that you do to keep music live.
RUSTIC MIC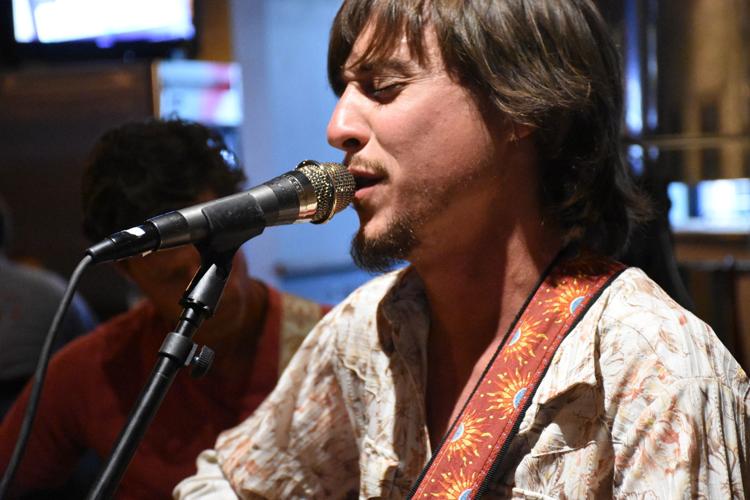 RUSTIC MIC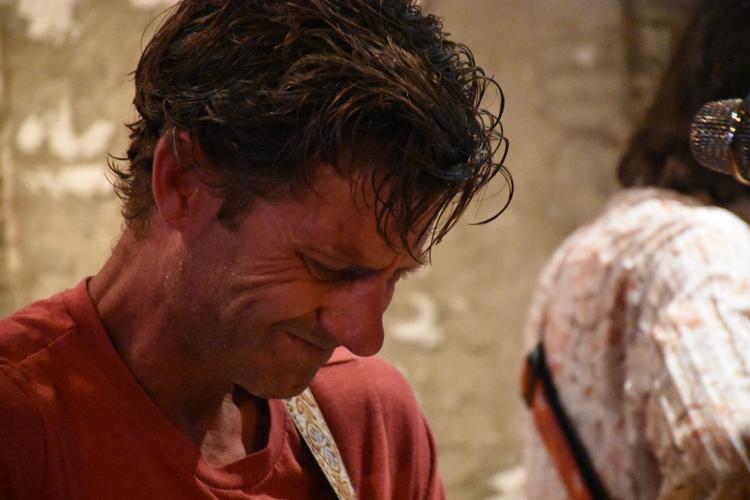 RUSTIC MIC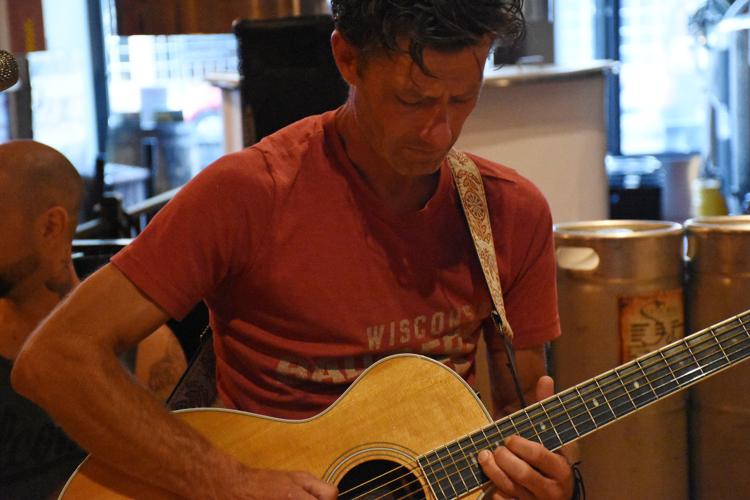 RUSTIC MIC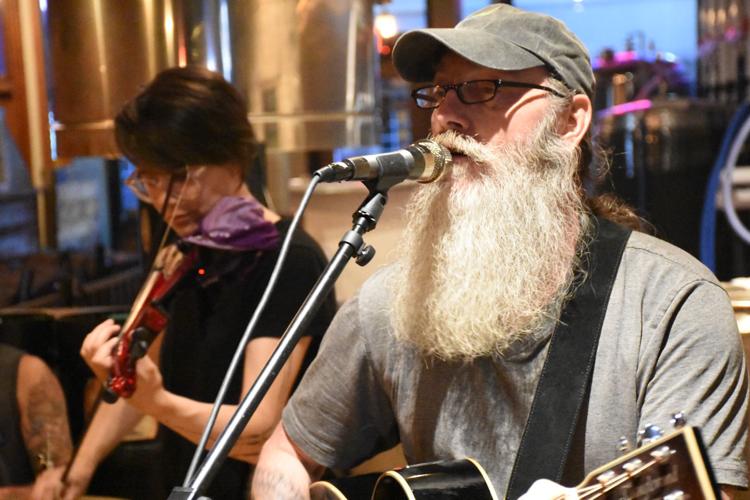 RUSTIC MIC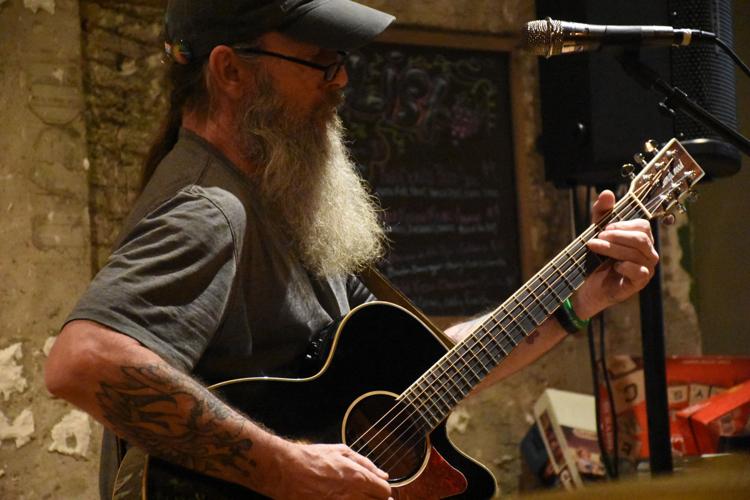 RUSTIC MIC
RUSTIC MIC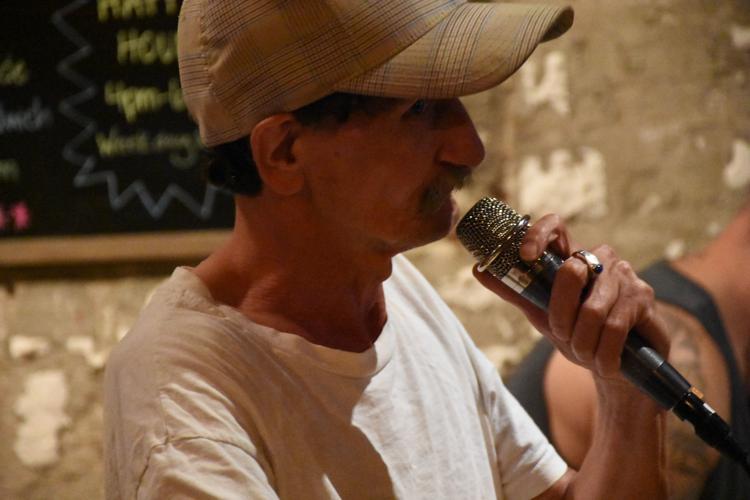 RUSTIC MIC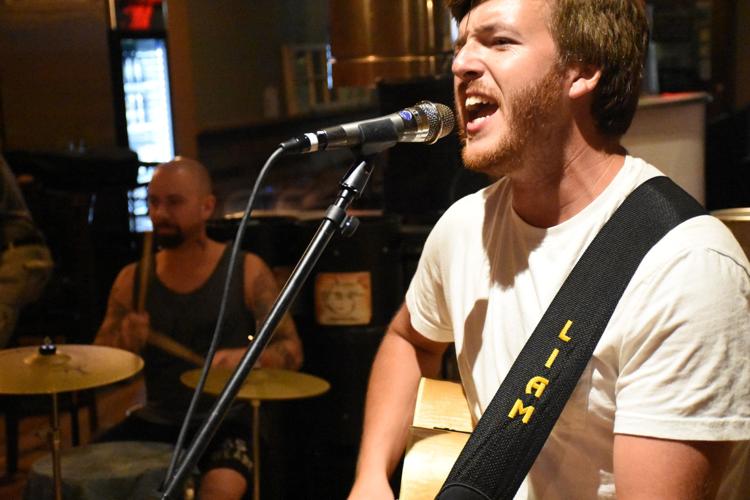 RUSTIC MIC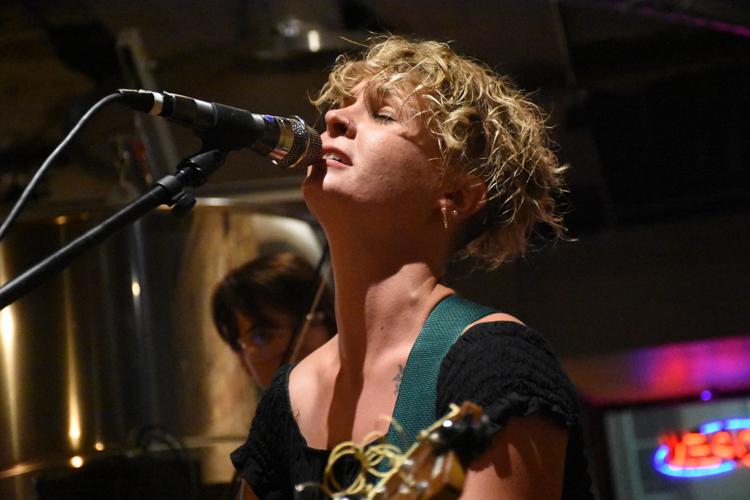 RUSTIC MIC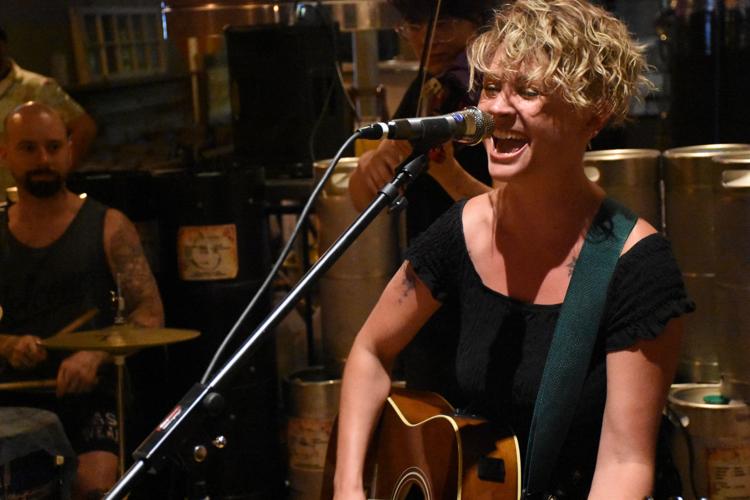 RUSTIC MIC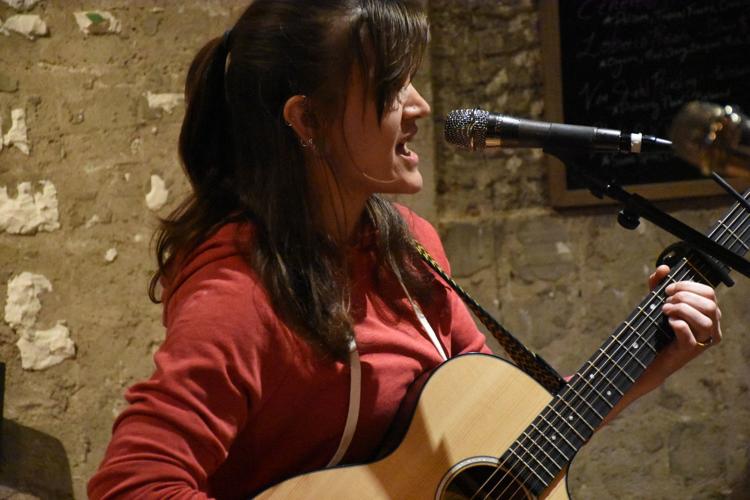 RUSTIC MIC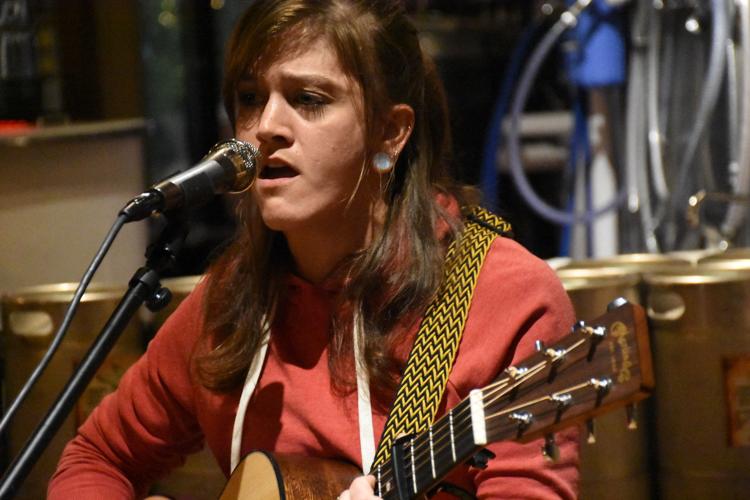 RUSTIC MIC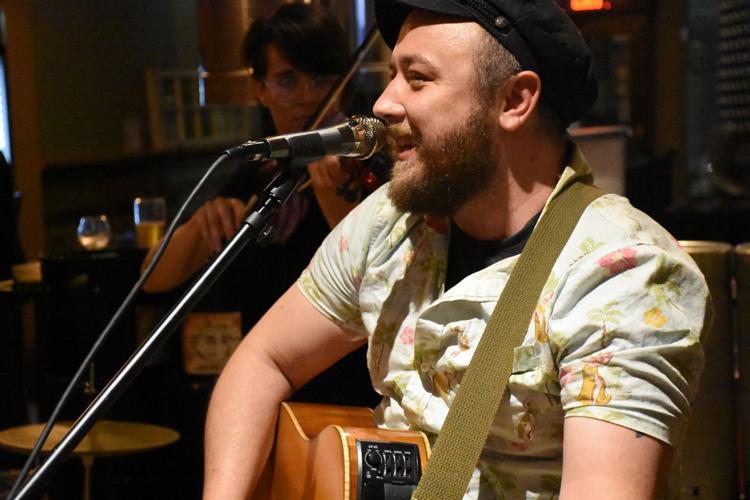 RUSTIC MIC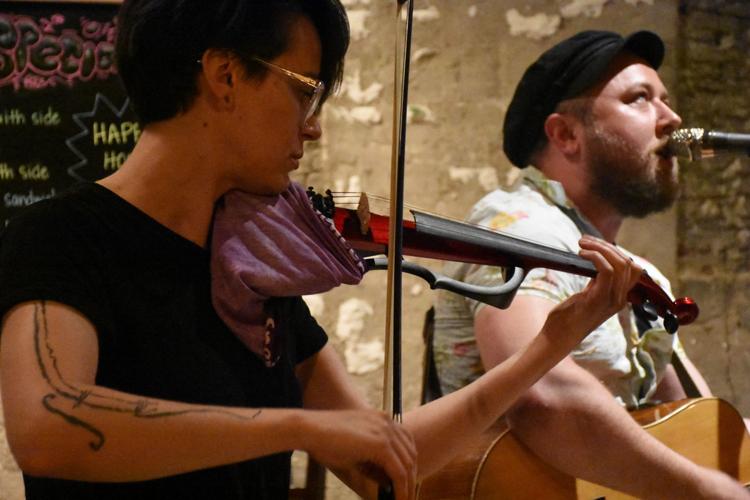 Our View: Support open mic nights in Kenosha and experience our varied music scene
If you've lived in Kenosha for the past year, or anywhere in the country really, you've most likely heard of Betsy Ade and the Well-Known Strangers.
But have you heard about Brittany Lumley? Or how about Ben Mulwana, Patrick Willis, Alahna Lundberg, Spare Animals, Would You Kindly?, or even Earthmother?
If none of these names ring a bell, you probably have not truly experienced the Kenosha music scene. And you really should.
While some like to call the city "Kenowhere," when it comes to music, that couldn't be further from the truth. Every single week you have at least five opportunities to hear local artists perform through open mics around the city, as well as multiple shows you can go to on the weekends.
On Mondays, Rustic Road Brewing Company, 5706 Sixth Ave., hosts an open mic from 8 to 11 p.m. Tuesdays, local artists and music enthusiasts have their pick of either going to Fusion, 5014 Seventh Ave., for its open mic (doors open at 7 p.m., music starts at 8) or Sazzy B's, 5623 Sixth Ave., which runs an open mic from 9 p.m. to midnight. You can round out the week with an open mic on Wednesday at Union Park Tavern, 4520 Eighth Ave., from 7 p.m. to 10 p.m. and an open mic jam session at the tavern on Thursdays at 8:30 p.m.
On the third Thursday of each month, you can even catch an all-original open mic night at Public Craft Brewing Co., 716 58th St., sponsored by Hot Nuts — a local band made up of Keith Pauley and Lavonne McRoberts, who also perform in a rooftop series at Mike's Sportsbook & Meat Bar, 707 56th St., on Sundays at 5 p.m. 
Public Craft also hosts a comedy open mic at 7:30 p.m. on the first Thursday of each month, sponsored by Kenosha Comedy — where you'll most likely see the indescribable comedian Mike Koz perform a set that everyone should experience once, but do not bring your children if you go.
Best part: It's all free to attend.
And these are just the routine, planned weekly and monthly events. There is a plethora of shows, entertainment and artists playing each week at these same venues, along with Kenosha Creative Space, 58 Below and the Port – a legendary place in Kenosha that everyone should visit. 
Beyond simply going for the entertainment value, it is important to support local artists, because music and the arts are what drive people to our downtown at night. Yes, we are excited that the business realm of Kenosha is taking off, and we have good restaurants and bars downtown. But without the arts, what would we really have to offer new families and residents that come to our community?
Also consider that, without your support, these smaller yet very talented bands may struggle and potentially fade out, as many have in our community. That would be truly tragic for all of us. Keep in mind that, when you go to these venues to see music, you're not just supporting the artists, but also their families, loved ones and their dreams.
We wholeheartedly believe that those are things worth our support and our time. 
So go out to the open mics, support your local artists and embrace the part of Kenosha that gives our community its heart and, of course, its soul.
Stay up-to-date on what's happening
Receive the latest in local entertainment news in your inbox weekly!