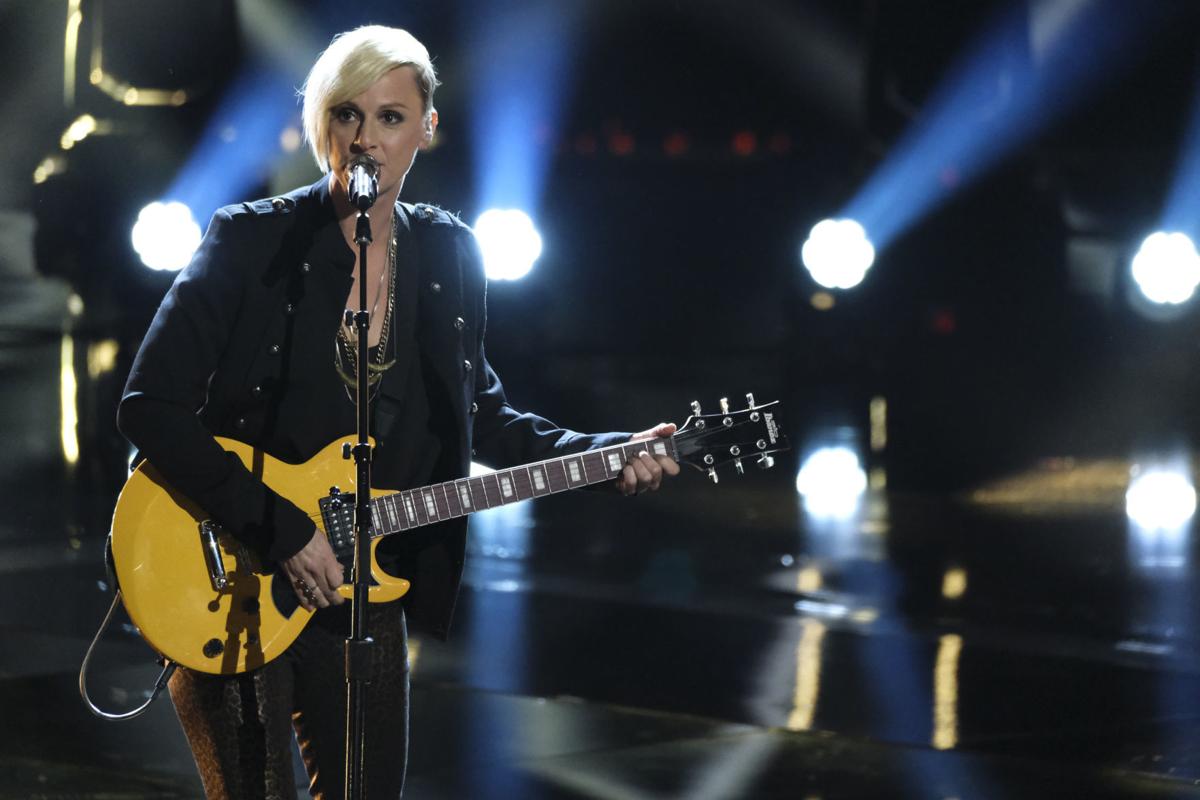 I am going to start with an FYI. The Friday night (May 31) show at 58 Below with Well-Known Strangers and Dropping Daisies has sold out. As many of you know, Well-Known Strangers' lead singer Betsy Ade is no longer a stranger to much of the television viewing public. Congratulations again, Betsy on your successful run on the show "The Voice."
Three-band bill at Hattrix
"Rock 'n' roll is dead." People having been saying that going all the way back to the great music critic Lester Bangs in the early 1970s. Guess what? They are all wrong. All you need to do is look in the right place. That place Saturday night is Hattrix on 60th Street. There will be a three-band bill of some of the best rock 'n' roll bands in the area. Cheap Sleaze, Conan Neutron and the Secret Friends and Fowlmouth all deliver the goods when it comes to loose-limbed, high-octane rock music.
Cheap Sleaze is a powerhouse muscle machine of a band featuring Carly Anne Coda on vocals, drummer Matthew McCoy, guitarist Scotty Hoffmann and bass guitarist Tony Ash, who also does double duty performing with Conan Neutron. In addition to Ash and Neutron, the other not-so-secret friend is former Melvins' drummer Dale Criver. The band, which started out in Oakland but does more and more appearances around here, is a noisy rock, post punk band that comes straight at you.
Then there is the power indie rock band Fowlmouth. They are a Kenosha favorite featuring Ash Can School members David Aiello on bass guitar, Guy Crucianelli on guitar and Thomas Selear on drums, along with vocalist Jeff Moody. It will be a fun, sweaty affair.
Cheap Sleaze, Conan Neutron and the Secret Friends and Fowlmouth perform Saturday night (June 1) at Hattrix, 2425 60th St.
Zoo tunes (plus art!)
There will be an art show with live music Saturday night at Bindelli's City Zoo. As you might expect — with art and music interacting — Dale Wamboldt is involved in this soirée. His band, Roosevelt Dolls, will be joined by FSA, Cat's Meow and DTL Frito.
The Roosevelt Dolls are a straight-up, old school rock 'n' roll/early punk sounding band along the lines of Johnny Thunders' various bands.
FSA stands for Full Shred Ahead and that is what they do — hardcore, thrash and punk Keno style. Cat's Meow is another rocker band. This is the first time I've come across DTL Frito. I really don't know anything about them, but they should fit the bill. See if you can figure out the acronym for the band.
FSA, Roosevelt Dolls, Cat's Meow and DTL Frito perform Saturday night (June 1) at Bindelli's City Zoo, 4601 Seventh Ave. There will also be an art show. Doors open at 6 p.m.
How sweet it is
Sweet Sheiks are coming back to the Union Park Tavern Saturday. The Milwaukee-based band is inspired by the rollicking music of the 1910s, '20s and '30s along with early jazz, music from the Big Easy (the city, not the movie) and delta blues.
The instrumentation is also old-school-with-a-modern-take, featuring Resonator guitar, banjitar, tuba, violin, trombone, clarinet, washboard and musical saw to name a handful. The tunes are old. The take and performance are modern.
Sweet Sheiks perform starting at 9 Saturday night (June 1) at Union Park Tavern, 4520 Eighth Ave.
Music at the market
I don't often cover the hits or tribute artists in town, but I am always happy to make an exception for the Jim Namio Show. Not only is he an incredible person, but he can also do a pretty good Frank Sinatra impersonation.
Namio is performing Saturday at the Harbor Market, starting at 9 a.m. He doesn't just sing the Chairman's hits, he also dresses the part — suit and tie, sometimes a fedora. He also knows Sinatra's between-songs banter, the stories behind the songs and isn't above having a martini on stage (although that may not be allowed at this venue). You should check him. You have shopping to do anyway.
The Jim Namio Show is at the Kenosha HarborMarket, starting at 9 a.m. Saturday (June 1) between 54th and 56th Streets at the lakefront.
That's it for this week. Bands, artists and.venues, please send me your calendars, gig listings, bio links and anything else you think might be useful to me to write up your show.
Email me at pjfineran@gmail.com. If I do not know about it, I can not write it up. Thank you for all that you do to keep music live.
Stay up-to-date on what's happening
Receive the latest in local entertainment news in your inbox weekly!