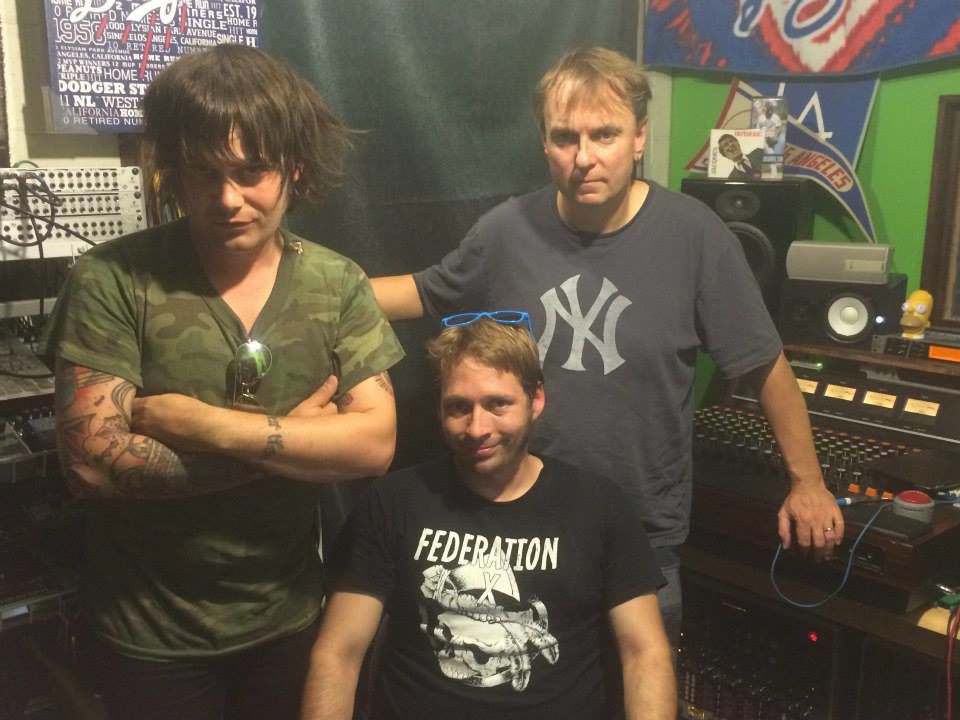 You had better be a pretty big show to call yourself the Giant Paddy O's Show. Well, I looked into it and sure enough, it is pretty Giant indeed. On Saturday, Paddy O's will host eight bands, all a bit different for only five bucks.
Ghost Machines, Conan Neutron & The Secret Friends, Lollygagger, Old Wolves, Fowlmouth, Shots Fired Shots Fired, Ex-Uncle and Little Couch Band will all perform. In order listed (probably not the performance order) the sounds cover electronics/hip-hop, indie noise rock, heavier rock, acoustic doom-blues/folk, indie garage rock, hardcore, meat and potatoes rock and folk rock. The only thing that's not "giant" about this show is the five bucks admission.
Giant Paddy O's Show III is 3 to 10 p.m. Saturday (Sept. 7) at Paddy O's, 5022 Seventh Ave.
Illest Uminati
There is another big hip-hop show over at Hattrix Friday. Illest Uminati — formerly billed as Young Jay — will be headlining along with quite a few other artists. Uminati was born and raised in the Pacific Northwest from the Salish and Kootenai Native American Reservation in Western Montana to Eastern and Central Washington State which, may or may not have significant influences but I find it pretty cool. He is also a graphic designer and comic book writer. As for his cred, he has headlined several national and regional tours and has shared stages with well-known acts including E-40, Ying Yang Twins, Twista, Layzie Bone and Chamillionaire, among others. Joining him at Hattrix will be co-headlining support by KP Tha One, Ace Flo, Wax, King Jame5 and SATHIN as well as Kenosha's K.Z., Lil Guido and Shane Ivan Grene.
Illest Uminati and several others will perform Friday (Sept. 6) at Hattrix, 2425 60th St. Admission is $5.
Blues show
So many of the great blues guys had great nicknames. Take Pinetop Perkins, Lightnin' Hopkins, David Fathead Newman, Leadbelly, Hound Dog Taylor, T-Bone Walker and Blind Whomever for starters. Oh, and for a while "Clapton is God" was scrawled on walks all over London. Well, none of them are coming to town this weekend, but you can catch Charles "The Delta Blues Hog" Hayes Saturday at the Union Park Tavern. Hog is the real deal. Hayes learned the blues while his dad played guitar with neighbor Washboard Sam. The legend started with Hog's first pro gig backing up none other than Sonny Boy Williamson. From the late '50s on, he has been hitting the bars, clubs, juke joints and major festivals with his "smokin' hot and juicy" guitar blues from Mississippi to California to Illinois. And here.
Charles "The Delta Blues Hog" Hayes performs Saturday (Sept. 7) at Union Park Tavern, 4620 Eighth Ave. The show is free.
Punks at SOS Club
There will be a big punk show tonight over at SOS Club. San Diego's punk alternative band Some Kind of Nightmare will be blowing through town on their never ending tour. Back in 2013 the band sold all of their non-band belongings and hit the road and they are still going. Joining them are Lake County's punks Stay Up All Night and Fight, Kenosha's Horror Punk band Slaughter Party and the Keno punks The First Rule.
Some Kind of Nightmare performs at 7 tonight (Sept. 5) at SOS Club, 4626 Sheridan Road. The show is free.
Burlington Hoedown
It's time for another Hoedown out in Burlington on Saturday. Held at the Lily Lake Resort, The Hoedowns are always a blast. You get four great bands for only five bucks in a great setting. The event is all ages until the final act, which starts at midnight inside at the bar. Bands scheduled to perform are the Dillweeds, Empty Bottle Boys & One Shot Jane, Pat Garrett and the Outlaws and Earth Mother headlining. The Dillweeds are a bluegrass band comprised of former members of American Folk and Cosmic Railroad. Empty Bottle Boys and One Shot Jane specialize in classic country while Pat Garrett goes the outlaw country and rock route. Earth Mother is a high energy jam band with a lot of influences.
The Hoedown starts 5 p.m. Saturday (Sept. 7)at Lily Lake Resort, 7910 338th Ave., in Burlington.
That's it for this week. Bands, artists and venues, please send me your gig listings, event posts, bios, Facebook event invites or anything else you think might be useful to me to write you up. If I don't know about it, I won't write it up. Thanks for keeping music live. Concertgoers, please make sure to double check with the band and the venue before you head out. Things change.