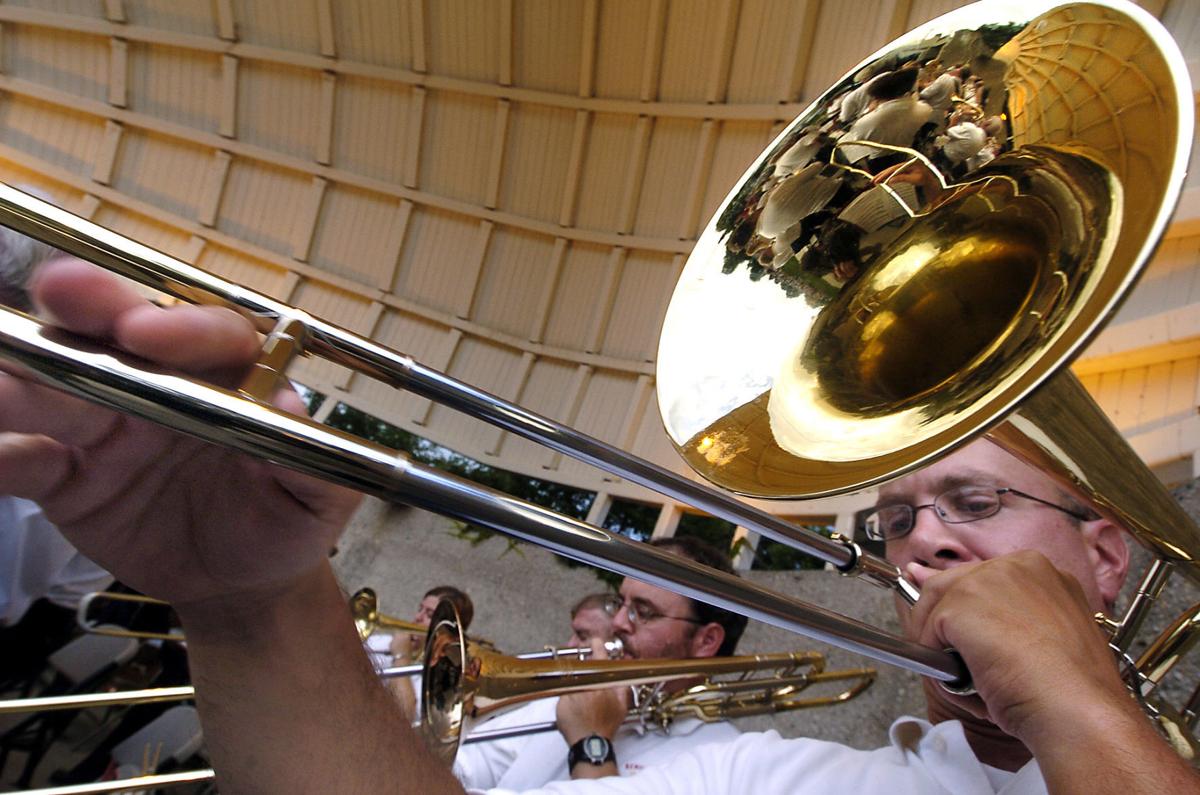 The Washington Park High School Wind Ensemble and the Racine Concert Band will present a concert in the high school's John Burns Theater Tuesday night (Oct. 15).
The concert — featuring performances by both groups leading up to a combined performance of the grand finale "The Avenger" by Karl King — starts at 7 p.m.
Kenosha resident John Schoettler, the high school's director of instrumental music, will lead the student group in performances of Percy Grainger's "Country Gardens" and "Irish Tune from County Derry," arranged by Frank Erickson, and "Visigoths" by Sean O'Loughlin.
Schoettler, a Racine Unified music educator for 31 years, is also a member of the University of Wisconsin-Parkside Community Band, the Kenosha Pops Concert Band, the Pat Crawford Big Band and the Jazz Wave band of Waukegan, Ill.
The Racine Concert Band — featuring several members who live in Kenosha — will perform Vincent Persichetti's landmark Sixth Symphony. Composed in 1956 by the Julliard School composer, the music continues to be performed frequently and influence modern era composers.
Mark Eichner, music director of the Racine Concert Band since 2002, will begin the band's portion of the program with an arrangement of a fanfare by Spanish priest Antonio Soler and close with spirited Armenian folk dances collected by Gomidas Vartabed, in a symphonic setting by Alfred Reed.
The school's theater is located at 1901 12th St. in Racine. Admission is $5 for adults, $4 for students and $3 for senior citizens and children age 6 and younger. Free parking is available on 12th Street or in the faculty parking lot west of the theater.
PHOTOS: Lincoln Park Live: Betsy Ade & the Well-Known Strangers
Betsy Ade & the Well-Known Strangers — a band made up of Ade on vocals, Cameron Fair on cello and piano, Brittany Lumley playing multiple instruments and backing vocals, Roger Gower Jr. on drums, John Kulas on the bass and Joe Adamek on lead guitar — played a two-hour set at the latest installment of Lincoln Park Live in Lincoln Park, 6900 18th Ave., on Tuesday, July 17.
Here are a roundup of photos of the band performing at the event.