Activities aimed at families this week range from free programs at Bong to indoor library programs:
Flying at Bong
Bong State Recreation Area, 26313 Burlington Road, is hosting a program on Remote Control Flying, 9:30 to 11 Saturday morning (July 20). Bruce Horton and Dennis Migut will lead this program about the gear, techniques and laws of remote control flying. Programs are free. A vehicle admission sticker is required to enter Bong. For more information, call 262-878-5600 or visit www.bongnaturalistassociation.org.
Museum programs
The Kenosha Public Museum, 5500 First Ave., hosts "Museum Munchkins" programs from 9:30 to 10 Wednesday mornings. The July 24 program is on rabbits. This is a free program, open to preschoolers with an adult. For more information, call 262-653-4140.
Also at the Public Museum are Sunday Curiosity Carts. Every Sunday from 1:30 to 3:30 p.m., visitors are welcome to "drop by the Field Station for interactive experiences with museum education staff."
A new activity is chosen each week. These programs are all free and open to the public. For more information, visit museums.kenosha.org/public.
Library programs
The Southwest Library, 7979 38th Ave., is hosting preschool storytimes at 9:30 and 10:30 Friday morning (July 19), with preschool parties at 10 and 11 a.m.
Also at the Southwest Library on Friday (July 19), from 3 to 4 p.m., is the program "Kid Science: The Foldscope: An Origami-Based Microscope," for students in kindergarten through fifth grade. In these hands-on science workshops, participants learn the ins and outs of different concepts through crafts, games and experiments. On Friday, the students will build a foldscope and dive into the world of microscopy and scientific exploration.
On Tuesday (July 23), the Southwest Library hosts "Brown Bag Movie Fun: The Incredibles 2," for families with children. From 11:30 .m. to 1:30 p.m., families are invited to bring a lunch to and enjoy this animated film on the big screen.
From 3 to 4 p.m. Wednesday (July 24), students in kindergarten through fifth grade should gather at the Uptown Library, 2419 63rd St., to "make play dough and silly putty that's good enough to eat."
And on July 25, the Southwest Library hosts the program "What Pet Should We Get?" for families with children. From 5:30 to 6:30 p.m., a representative from the Safe Harbor Humane Society will talk about the animal shelter, take visitors through the adoption process and prepare families for how to care for a pet. As a bonus, participants will get to meet cute animals! The libraries host several free programs every week. For more details, go to www.mykpl.info.
Stock bike racing
The Monday Night Stock Bike Racing program season is up and running Mondays at the Washington Park Velodrome, 1821 Washington Road.
The program serves as an introduction to track bike racing. Riders as young as 3 years old can participate in the program and must bring their own bicycle and helmet. The cost is $5 for registration and $3 per session. Registration takes place at 6 p.m., with racing starting at 6:30 p.m. each Monday. For more information, visit www.facebook.com/WashingtonParkVelodrome.
RUSTIC MIC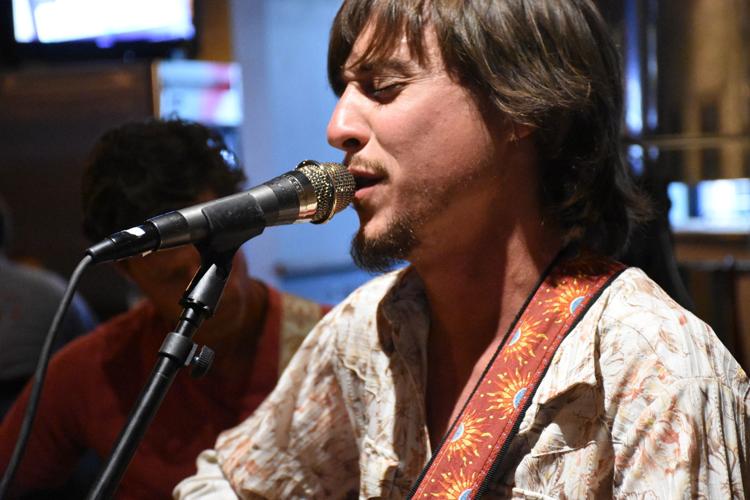 RUSTIC MIC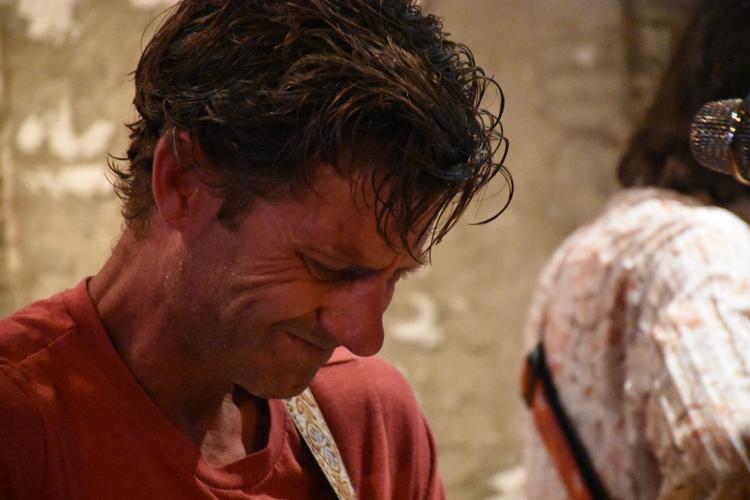 RUSTIC MIC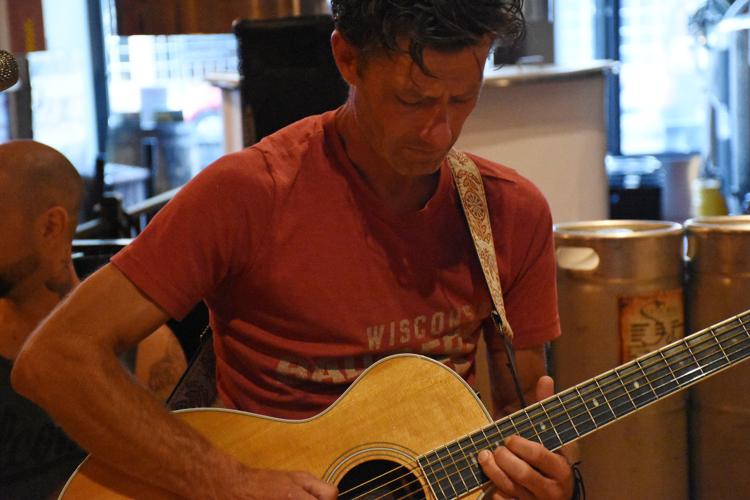 RUSTIC MIC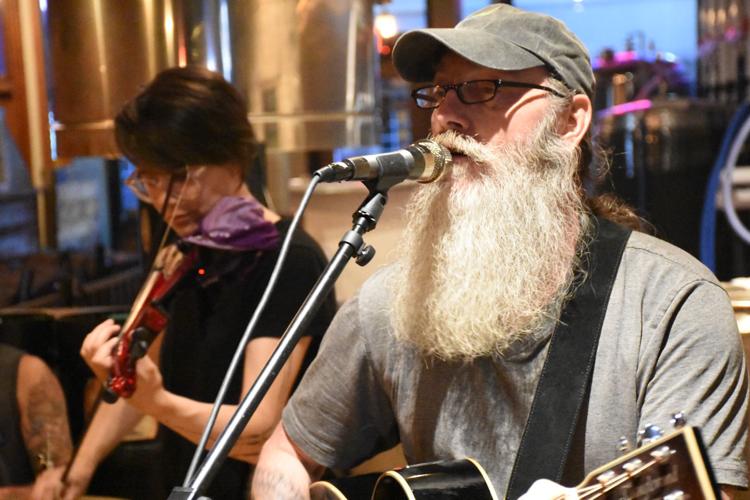 RUSTIC MIC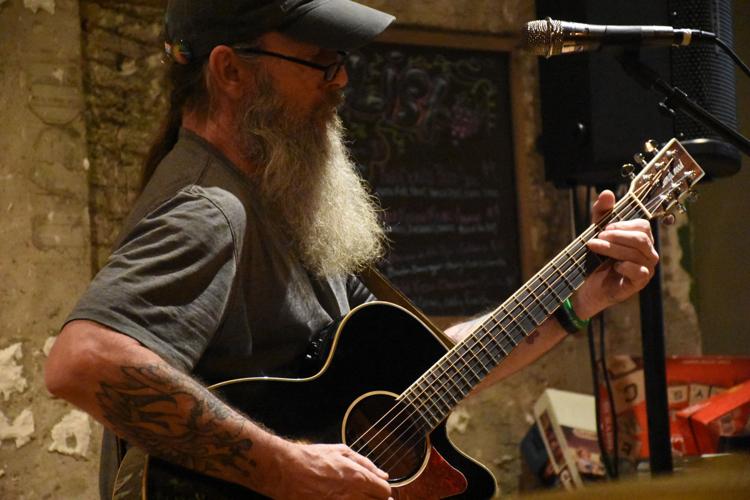 RUSTIC MIC
RUSTIC MIC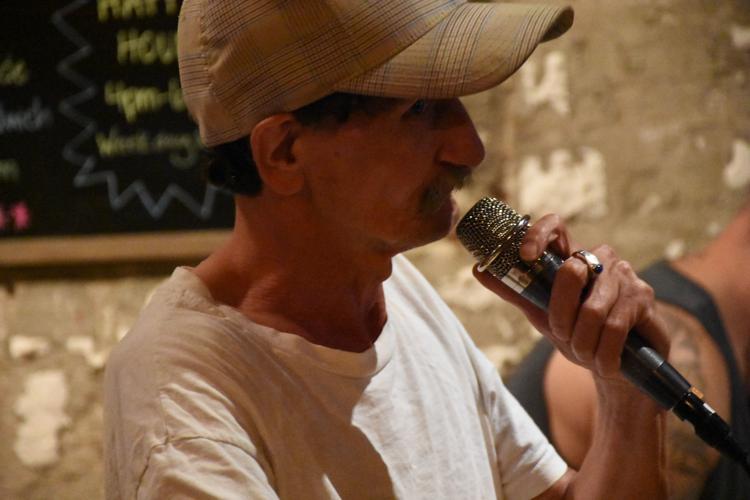 RUSTIC MIC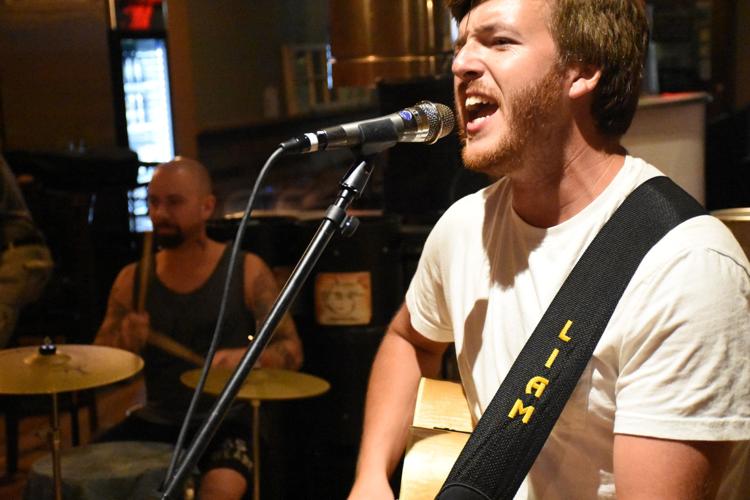 RUSTIC MIC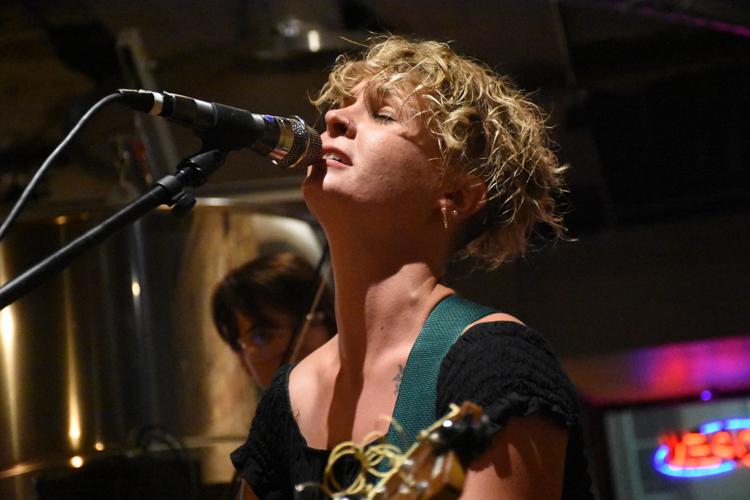 RUSTIC MIC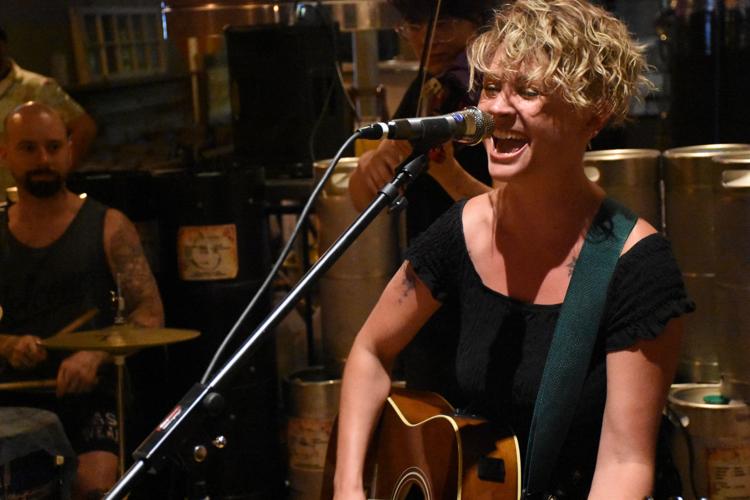 RUSTIC MIC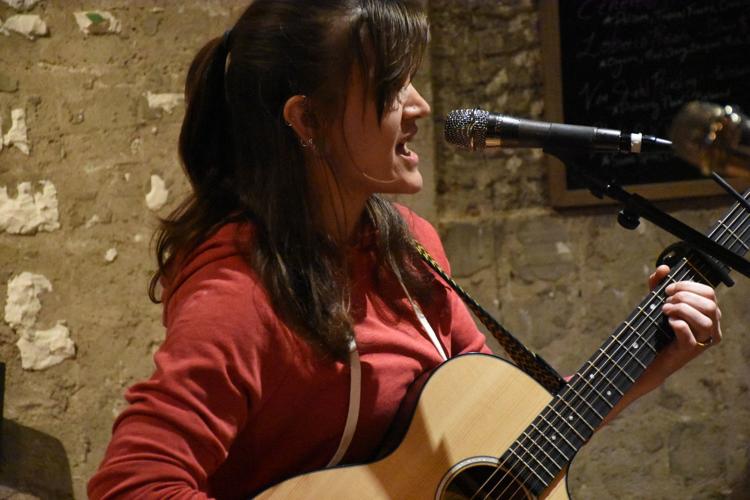 RUSTIC MIC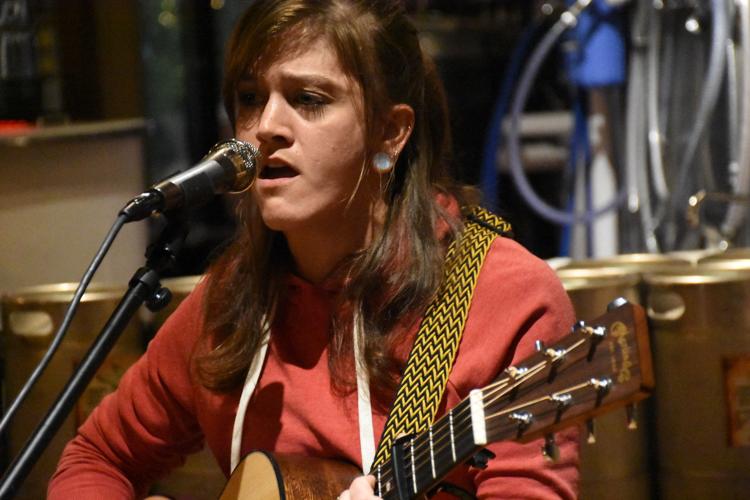 RUSTIC MIC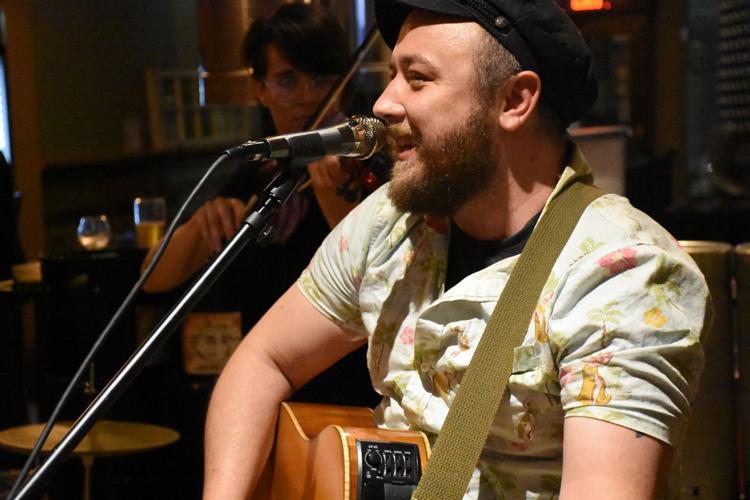 RUSTIC MIC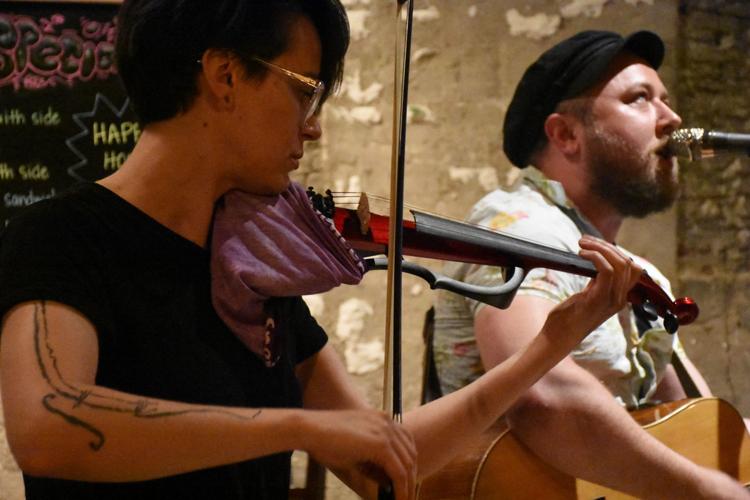 Our View: Support open mic nights in Kenosha and experience our varied music scene
If you've lived in Kenosha for the past year, or anywhere in the country really, you've most likely heard of Betsy Ade and the Well-Known Strangers.
But have you heard about Brittany Lumley? Or how about Ben Mulwana, Patrick Willis, Alahna Lundberg, Spare Animals, Would You Kindly?, or even Earthmother?
If none of these names ring a bell, you probably have not truly experienced the Kenosha music scene. And you really should.
While some like to call the city "Kenowhere," when it comes to music, that couldn't be further from the truth. Every single week you have at least five opportunities to hear local artists perform through open mics around the city, as well as multiple shows you can go to on the weekends.
On Mondays, Rustic Road Brewing Company, 5706 Sixth Ave., hosts an open mic from 8 to 11 p.m. Tuesdays, local artists and music enthusiasts have their pick of either going to Fusion, 5014 Seventh Ave., for its open mic (doors open at 7 p.m., music starts at 8) or Sazzy B's, 5623 Sixth Ave., which runs an open mic from 9 p.m. to midnight. You can round out the week with an open mic on Wednesday at Union Park Tavern, 4520 Eighth Ave., from 7 p.m. to 10 p.m. and an open mic jam session at the tavern on Thursdays at 8:30 p.m.
On the third Thursday of each month, you can even catch an all-original open mic night at Public Craft Brewing Co., 716 58th St., sponsored by Hot Nuts — a local band made up of Keith Pauley and Lavonne McRoberts, who also perform in a rooftop series at Mike's Sportsbook & Meat Bar, 707 56th St., on Sundays at 5 p.m. 
Public Craft also hosts a comedy open mic at 7:30 p.m. on the first Thursday of each month, sponsored by Kenosha Comedy — where you'll most likely see the indescribable comedian Mike Koz perform a set that everyone should experience once, but do not bring your children if you go.
Best part: It's all free to attend.
And these are just the routine, planned weekly and monthly events. There is a plethora of shows, entertainment and artists playing each week at these same venues, along with Kenosha Creative Space, 58 Below and the Port – a legendary place in Kenosha that everyone should visit. 
Beyond simply going for the entertainment value, it is important to support local artists, because music and the arts are what drive people to our downtown at night. Yes, we are excited that the business realm of Kenosha is taking off, and we have good restaurants and bars downtown. But without the arts, what would we really have to offer new families and residents that come to our community?
Also consider that, without your support, these smaller yet very talented bands may struggle and potentially fade out, as many have in our community. That would be truly tragic for all of us. Keep in mind that, when you go to these venues to see music, you're not just supporting the artists, but also their families, loved ones and their dreams.
We wholeheartedly believe that those are things worth our support and our time. 
So go out to the open mics, support your local artists and embrace the part of Kenosha that gives our community its heart and, of course, its soul.