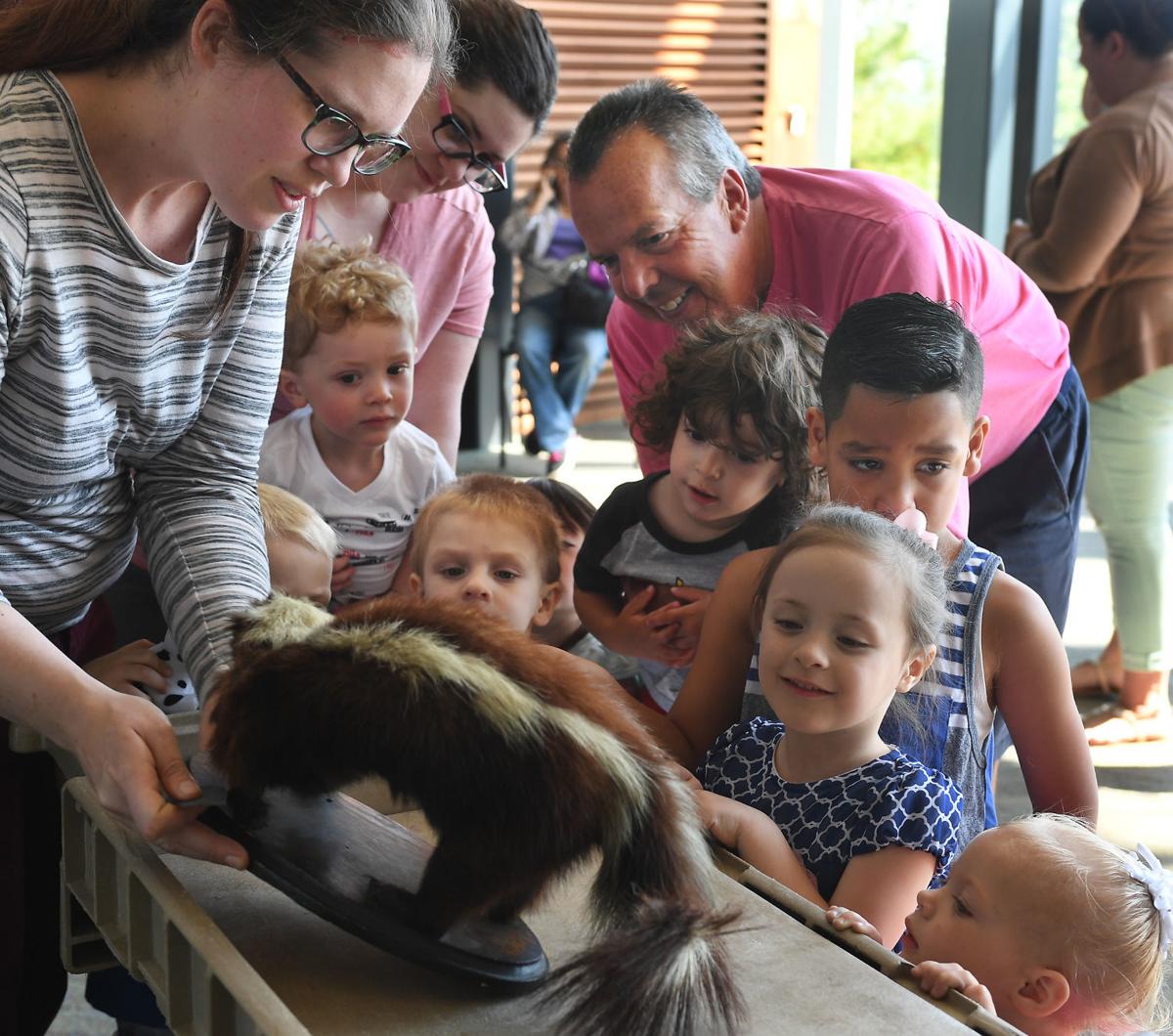 Activities aimed at families this week range from free outdoor movies to indoor library programs:
Outdoor films
"Friday Night Flicks" continues July 12 with a screening of "Goosebumps 2" outside at Nash School, 6801 99th Ave. Admission is free; the movie starts at dusk. Moviegoers should bring a lawn chair or blanket.
"Movies in the Park" in Twin Lakes at the Lance Park Amphitheater, 55 Lance Drive, is showing "Mary Poppins Returns" Friday night (July 12) at dusk. Admission is free. Moviegoers should bring a lawn chair or blanket.
'Kindness Rocks' at Bong
Bong State Recreation Area, 26313 Burlington Road, is hosting "Flutterbys" from 10 to 11:30 a.m. today (July 11) as part of its Knee-High Naturalist series. Kids ages 3-5 are invited to this free, active nature program. Call 262-878-5601 to register in advance. Also at Bong is "Kindness Rocks" from 10 to 11 a.m. Saturday (July 13). Visitors are invited to "bring out your creative and kind side as you make your own kindness rock to keep, give or leave." Note: Meet at the Visitor Center. Programs are free. A vehicle admission sticker is required to enter Bong. For more information, call 262-878-5600 or visit www.bongnaturalistassociation.org.
Museum programs
The Kenosha Public Museum, 5500 First Ave., hosts "Museum Munchkins" programs from 9:30 to 10 Wednesday mornings. The July 17 program is on pheasants. This is a free program, open to preschoolers with an adult. For more information, call 262-653-4140. Coming up: rabbits on July 24 and woodpeckers on July 31.
Library programs
The Southwest Library, 7979 38th Ave., is hosting preschool storytimes at 9:30 and 10:30 Friday morning (July 12), with preschool parties at 10 and 11 a.m. "It's an early literacy party," according to organizers. "Keep the fun going after preschool storytime with a variety of activities that will extend your child's learning." Also at the Southwest Library on Friday (July 12), teens in grades 6-12 are invited to make homemade Kinetic Sand and watch "oddly satisfying video clips, and make your own video" from 3 to 4 p.m.
The Northside Library, 1500 27th Ave., hosts Kids Science from 3 to 4 p.m. Friday (July 12). Students in kindergarten through fifth grade are invited to join these hands-on science workshops and "learn the ins and outs of different concepts through crafts, games and experiments." The local libraries host several free programs for children every week. For more details, go to www.mykpl.info.