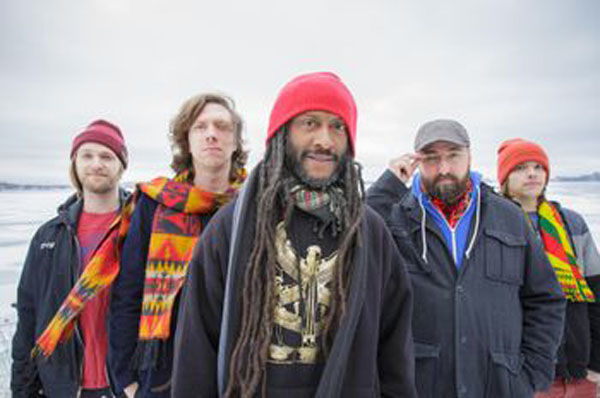 Saxophonist Paul Taylor will headline this year's HarborPark Jazz, Rhythm & Blues Festival.
There's also a cooking studio at this year's event, Saturday (Aug. 17) in Celebration Place at the east end of HarborPark.
The cooking studio begins at 1:15 p.m., featuring a chicken cook-off between the Kenosha and Racine firefighters.
In addition to the music and cooking studio, the festival includes an arts-and-crafts village, food and corporate vendors, a 50-50 raffle, a silent auction and the "Wine Pull" raffle.
Music performers
Natty Nation performs reggae music at 2:30 p.m. The group has received a Wisconsin Area Music Industry award for best world artist and as earned 31 Madison Area Music Association awards, including artist of the year, ensemble vocals, world album, and for nine years running world performer of the year.
Christopher's Project, with Joe Jordan, plays R&B starting at 4 p.m.The group is led by saxophonist Chris Pipkin nd plays "a melting pot of musical styles." The band has opened for legendary acts such as George Benson, The Temptations and The Isley Brothers.
Nora Jean Bruso Blues Band starts at 5:45 p.m.
Headliner Taylor takes the stage at 7:30 p.m. he has recorded several albums and performed his "contemporary urban jazz" before thousands of fans.
Ticket information
Tickets are on sale at Tenuta's, Jack Andrea and the Kenosha Community Foundation office. General admission lawn seats are $25 in advance and $35 at the gate. VIP tickets are $85 (includes concert ticket, food, complimentary beer and wine).
You can also purchase tickets online at www.mahonefund.org. The festival is in HarborPark's Celebration Place. Gates open at 12:30 p.m.; the music starts at 2:30 p.m.
Note: Festival organizers no longer allow patrons to bring in their own alcoholic beverages. The policy change is due to state law regarding temporary liquor licenses for charitable causes.
Festivalgoers should bring chairs or blankets for the general seating area.
Gates open at 12:45 p.m. The festival kicks off at 1:15 p.m. with the interactive chef demonstration. For more information, go to www.mahonefund.org. All proceeds will benefit the Mahone Fund.
PHOTOS: Lincoln Park Live: Betsy Ade & the Well-Known Strangers
Betsy Ade & the Well-Known Strangers — a band made up of Ade on vocals, Cameron Fair on cello and piano, Brittany Lumley playing multiple instruments and backing vocals, Roger Gower Jr. on drums, John Kulas on the bass and Joe Adamek on lead guitar — played a two-hour set at the latest installment of Lincoln Park Live in Lincoln Park, 6900 18th Ave., on Tuesday, July 17.
Here are a roundup of photos of the band performing at the event. 
Be the first to know
Get local news delivered to your inbox!