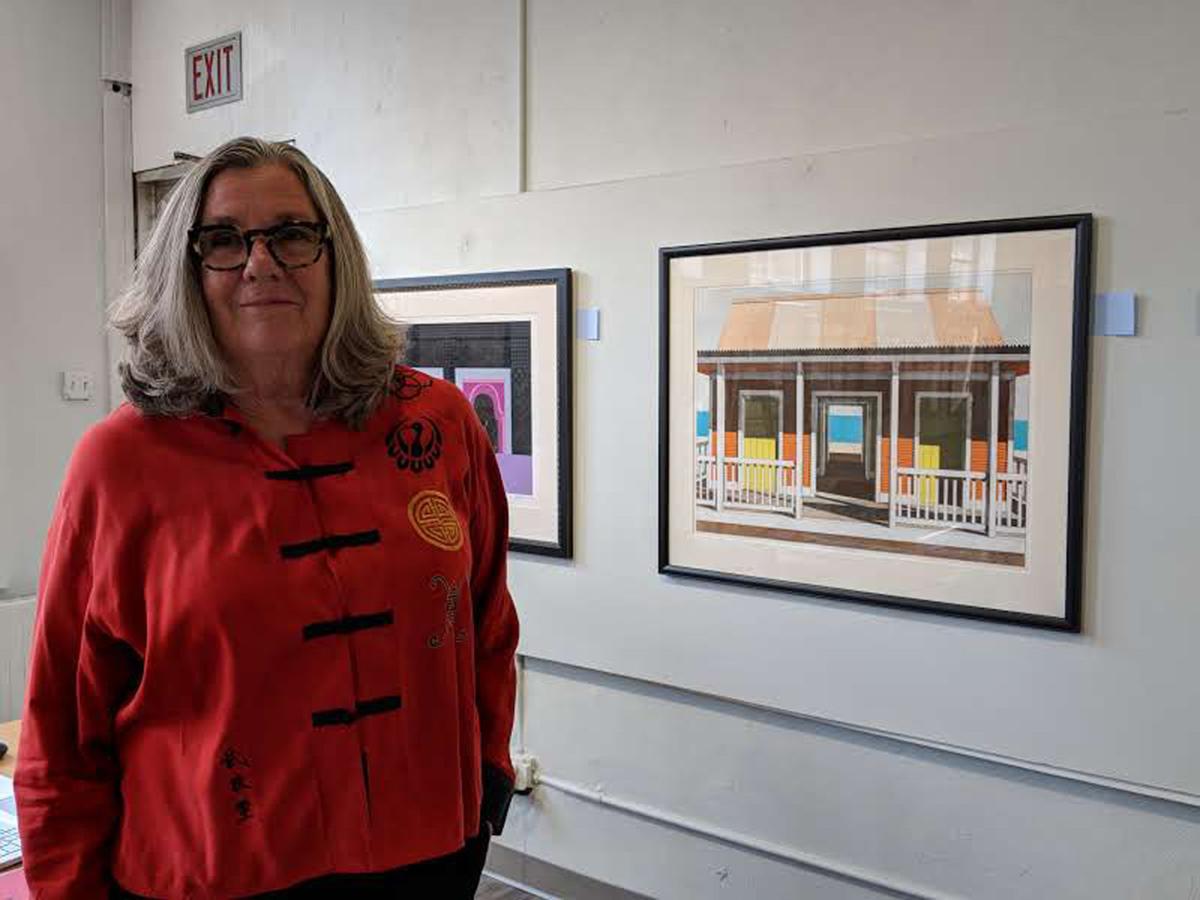 Kenosha Creative Space organizers have a varied slate of events planned this month at the downtown venue, 624 57th St.
Here are some of the September highlights:
On Tuesday (Sept. 17), Creative Space will host Nashville-based singer-songwriter Phil Lee, touring to support his latest album, "The Horse He Rode in On." The "horse" in the title is a nod to two of the musicians joining Lee on the tour, drummer Ralph Molina and bassist Billy Talbot, members of Neil Young's venerable ensemble, Crazy Horse, and longtime friends of Lee's. The show will run from 6 to 9 p.m. Admission is $10. Note: This is a solo show and will not feature the Crazy Horse performers. For more about the show, see Paddy Fineran's local music column on Page 10 of this GO Kenosha section.
Three nights later, on Sept. 20, Creative Space showcases the other end of the musical spectrum, presenting an opera recital featuring tenor Nicholas Huff, a Carthage College alumnus, and longtime Carthage faculty vocalist Greg Berg.
Huff has performed leading roles across North America, singing with the Eastman Opera Theater, the Toronto Summer Opera Workshop, the Rochester Lyric Opera and the Florentine Opera in Milwaukee, among others. Berg teaches private voice, oversees Carthage's Opera Workshop, accompanies the Carthage choir and teaches opera history and vocal diction and literature. The recital will begin at 7 p.m. Admission is $10.
The venue's visual art offerings for the month include "Imagenes de Latin America," an exhibit of modern art that debuted last month and remains on display through Sept. 15.
Consisting of rare prints collected by Tom Baird and Pat Tully Baird while they lived in Mexico from the 1950s into the 1980s, the images include works by many of the best Latin American artists of the time, including Rufino Tamayo, Juan Soriano and Carlos Cruz-Diez. The exhibition was coordinated by Kenosha resident Margaret Heller in honor of her late sister, Patte Heller Bleil, goddaughter of Pat Tully Baird.
For a short time after the closing of this exhibit, the Creative Space gallery will feature a pop-up exhibition of community art.
That will be followed on Sept. 27 by the debut of "Wisconsin Prints," a curated exhibition coordinated by the Center for Collaborative Research, a Kenosha-based nonprofit print shop that teaches the art of printmaking. It will remain on display through Nov. 2.
"We are featuring the works of artists living in southeastern Wisconsin, whose primary medium is printmaking," said David Jones, who co-founded the Center for Collaborative Research with his wife, Marilyn Propp.
A reception for the show is 5 to 8 p.m. Oct. 29 at Creative Space.
Continuing each week is Create @theSpace, an open jam/open studio/photo studio night held from 5 to 10 p.m. each Thursday. Musicians are advised "to bring an instrument and see what happens." Blue House Books will have a pop-up bookstore available at these events, along with items for sale from other artists and musicians. Admission is free. A cash bar is available.
Kenosha Creative Space is a nonprofit organization. For more information about the group, log on at www.kenoshacreativespace.com or search for "Kenosha Creative Space" on Facebook.
PHOTOS: Lincoln Park Live: Betsy Ade & the Well-Known Strangers
Betsy Ade & the Well-Known Strangers — a band made up of Ade on vocals, Cameron Fair on cello and piano, Brittany Lumley playing multiple instruments and backing vocals, Roger Gower Jr. on drums, John Kulas on the bass and Joe Adamek on lead guitar — played a two-hour set at the latest installment of Lincoln Park Live in Lincoln Park, 6900 18th Ave., on Tuesday, July 17.
Here are a roundup of photos of the band performing at the event.