We need to get serious for a moment here. It's Thursday, which means Sunday is a scant three days from now.
"So what," you're thinking, "I've got plenty of time to mow the lawn. Stop nagging!"
Yard duties aside — and, seriously, all this rain means we're cutting grass eight times a week — this particular Sunday is also Father's Day.
What? You forgot this weekend is your chance to honor Dad? If so, you're not alone.
Compared to Mother's Day, Father's Day doesn't get much respect.
About 70 percent of people "celebrate" by scrawling their name inside a card. That's it. (Don't believe me? Those figures are based on a 2016 Kenosha News readers' poll. You can't get much more scientific than that.)
This doesn't affect me, since I'm out of the Father's Day game — spending my fifth Father's Day without a father — but I'd hate for all the dads out there to feel ignored on their special day.
If you're still looking for a way to celebrate with dear old dad that doesn't involve getting him another tie, check out this Father's Day Survival Guide. And if you're a dad reading this column, hand it to one of your children and let them entertain you.
Buy him dinner. And make sure it's not from a bag shoved out a drive-thru window.
Or, make him dinner. And if you're grilling, don't make him man the coals unless he truly enjoys being the grillmaster.
You could buy him tools, but your mom would probably prefer that you help your dad actually finish one of the DIY projects he has started and abandoned. Bonus: You might learn some new, creative ways to curse!
Frame some family photos. I know everyone has loads of photos stored on their phones, but wouldn't your father love to have a framed photo to hang on a wall or set on a table?
Spend some time together — and not in front of the TV "resting your eyes."
Cars, cars, cars. A lot of dads in the Kenosha area are "car guys." Literally. Thousands of them worked for American Motors Corp. and/or Chrysler making those cars. Each year, the Vintage Auto Group and Kenosha Classic Street Machines host a popular Father's Day Car Show in Baker Park. This year's show is 9 a.m. to 3 p.m. Sunday in the park, at Sheridan Road and 65th Street. All makes and models of vehicles are welcome. It's $5 per vehicle to show a car; free for spectators. There will be food vendors, music, 50/50 raffle and door prizes.
To get a jump on the weekend, check out the new Chrome and Grills Auto Show from 10 a.m. to 3 p.m. Saturday at Journey Church, 10700 75th St. Admission is free. There will be music, games and food, available for purchase.
If Dad's a music fan, take him to Bloomin' Bands, Friday and Saturday at the Moose Lodge, 3003 30th Ave. Look for more details in today's GO Kenosha entertainment section.
Want to impress Dad? Take him to the Ravinia Festival in Highland Park, Ill., for a classy date. Classic rockers Rick Springfield and Richard Marx are there Saturday night. On Father's Day, Peter Yarrow and Noel Paul Stookey (of Peter, Paul and Mary fame) are on the Pavilion. Coming up are Tony Bennett on June 21 and Classic Albums Live performing Fleetwood Mac's album "Rumours" on June 22. The group's founder, Craig Martin, said Classic Albums Live re-creates albums live on stage — note for note, cut for cut. "We don't dress up or wear any sort of costume," Marin said. "We just stand there and play. All of our energy is put into the music. We want the performance to sound exactly like the album." For tickets, call 847-266-5100 or go to www.ravinia.org. Note: Ravinia adds a $7 service fee to all online, phone, fax and mail orders.
Buy Dad a shot of high-quality vodka. Milwaukee's Polish Fest is Friday through Sunday at the Summerfest Grounds. We love the Polish food, dancers, performers and the festival's famous Non-Stop Polka Stage ... and we're pretty sure you can find vodka ... so much vodka.
Have a wild time. The Milwaukee County Zoo offers free admission to all dads on Father's Day. Open 9 a.m. to 5 p.m. www.milwaukeezoo.org.
Whatever you do — or don't do — to mark this holiday, on Father's Day at least give your dad the courtesy of keeping his Sunday Kenosha News in order.
If there was one thing that irritated my dad (and there were many things), it was when someone (maybe me, maybe one of my sisters, maybe the dog) grabbed a section out of the newspaper and didn't return it. Or, even worse, put it back in Out Of Order!
Whenever I'm missing him, I mess up my own copy of the paper just to have that familiar feeling of parental guilt. Happy Father's Day, Dad, wherever you are.
Have a comment? Email Liz at esnyder@kenoshanews.com or call her at 262-656-6271.
SIMMONS BLOCK PARTY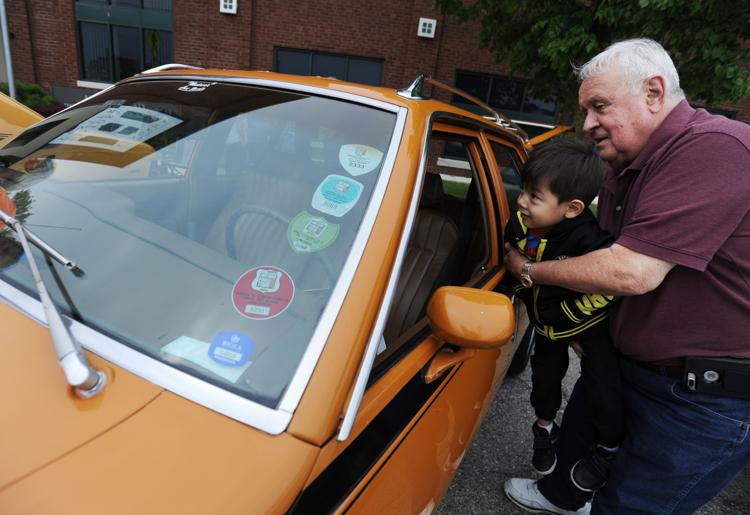 Harris and Hudson with Matt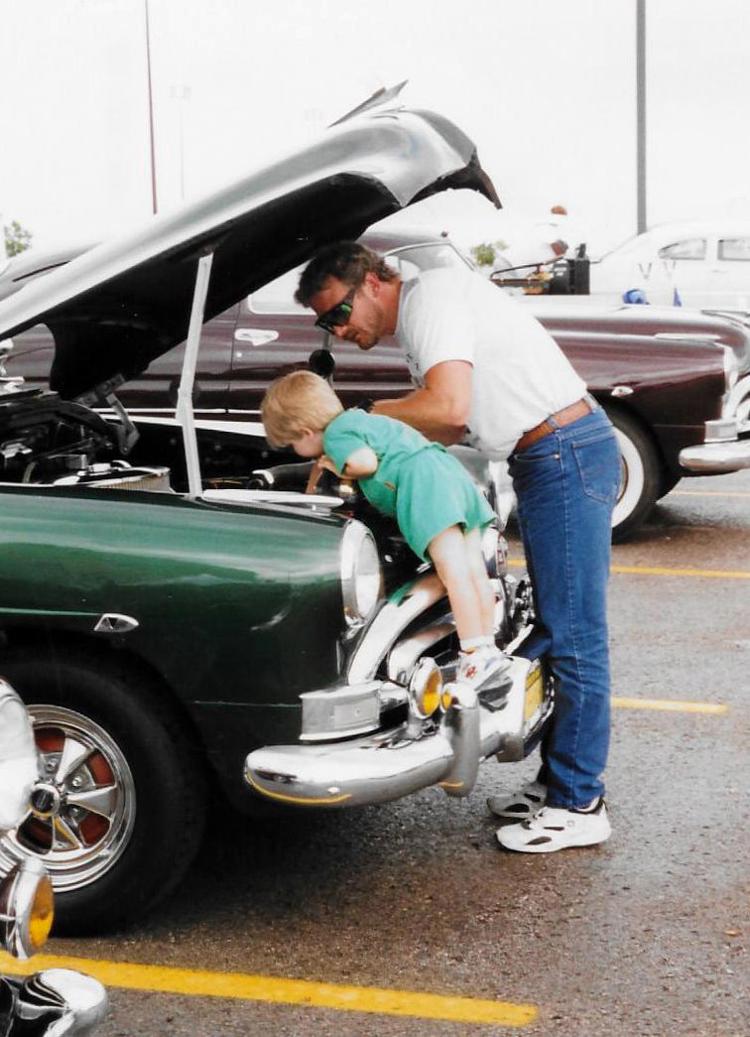 CAR SHOW BAKER PARK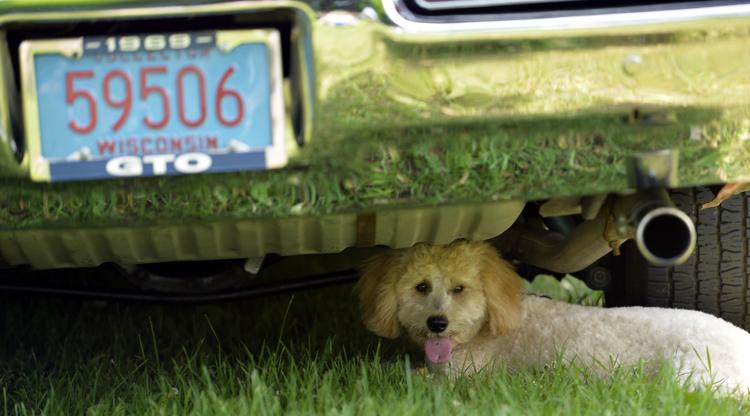 CAR SHOW BAKER PARK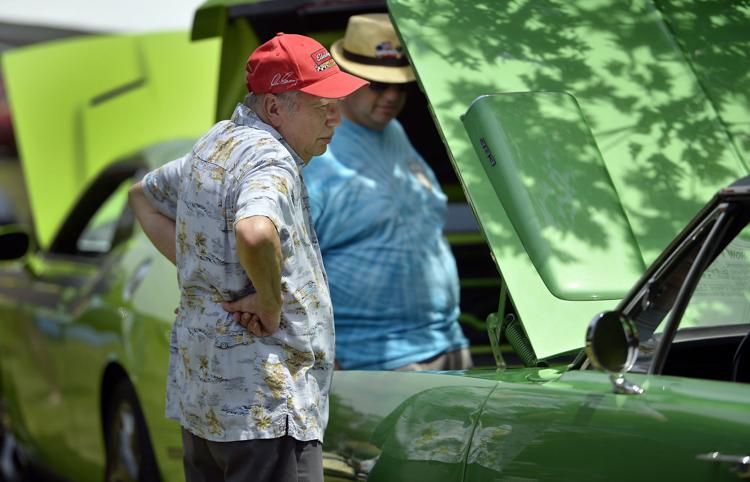 CAR SHOW BAKER PARK
CAR SHOW BAKER PARK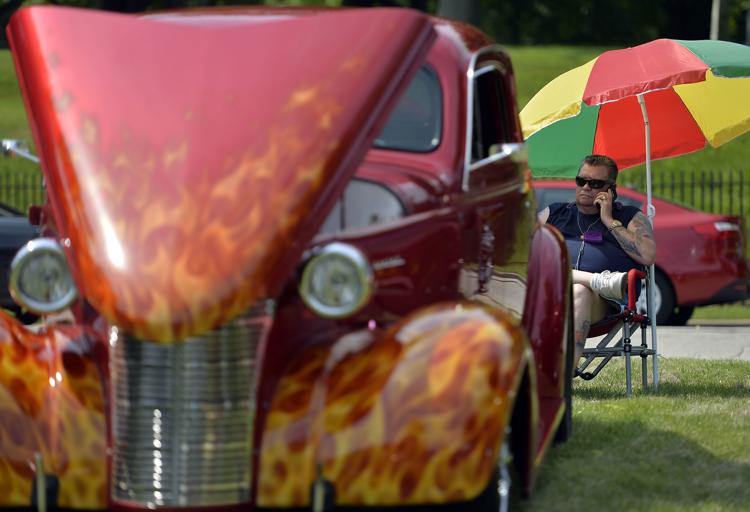 CAR SHOW BAKER PARK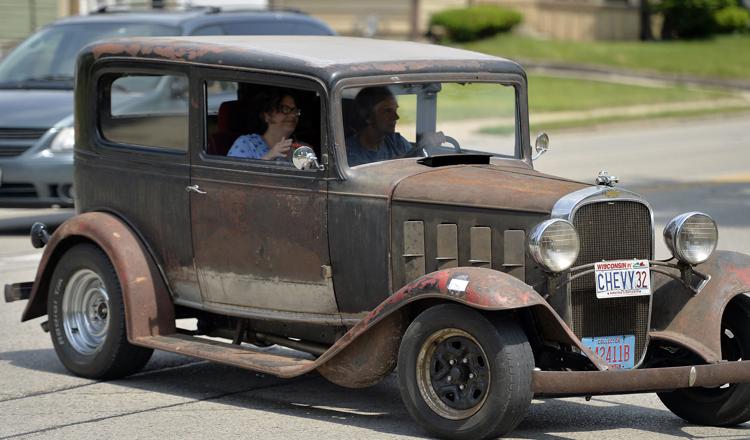 CAR SHOW BAKER PARK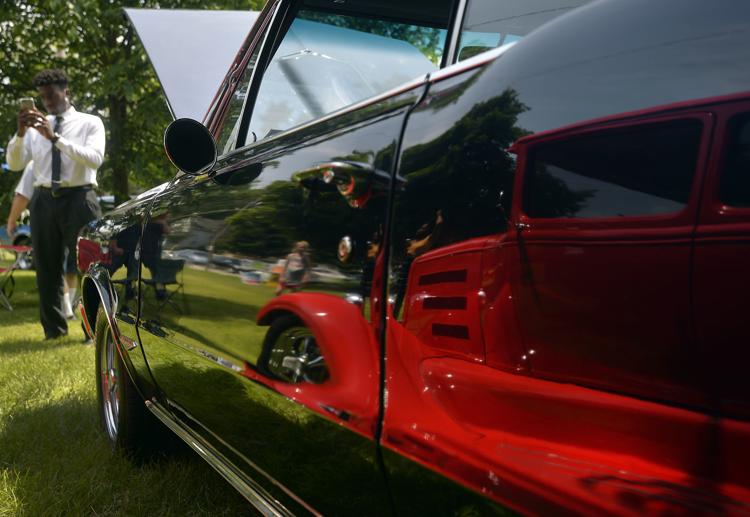 CAR SHOW BAKER PARK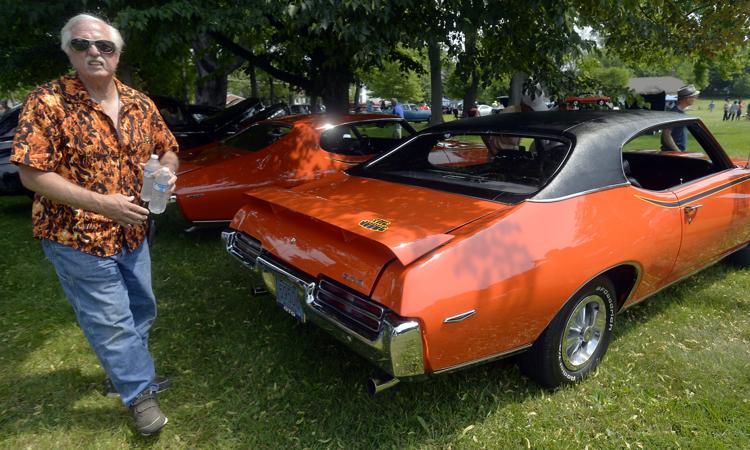 CAR SHOW BAKER PARK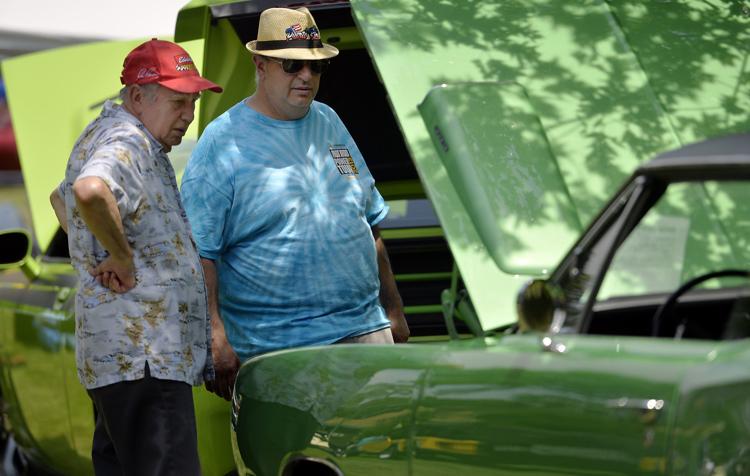 CAR SHOW BAKER PARK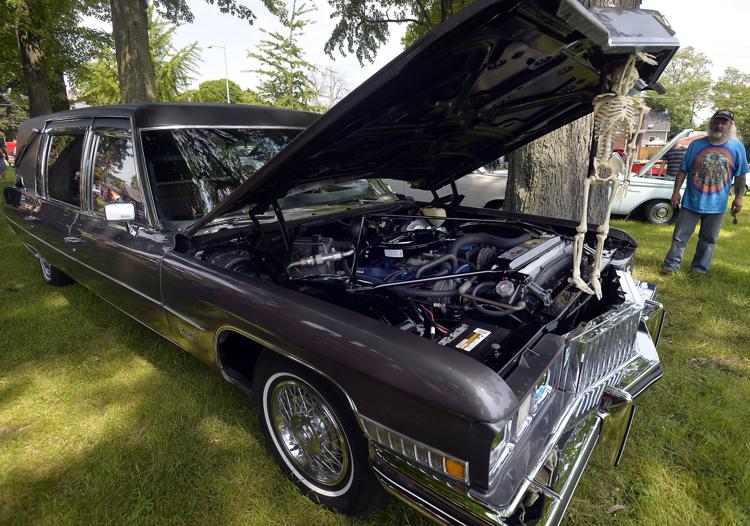 WOUNDED WARRIOR CAR SHOW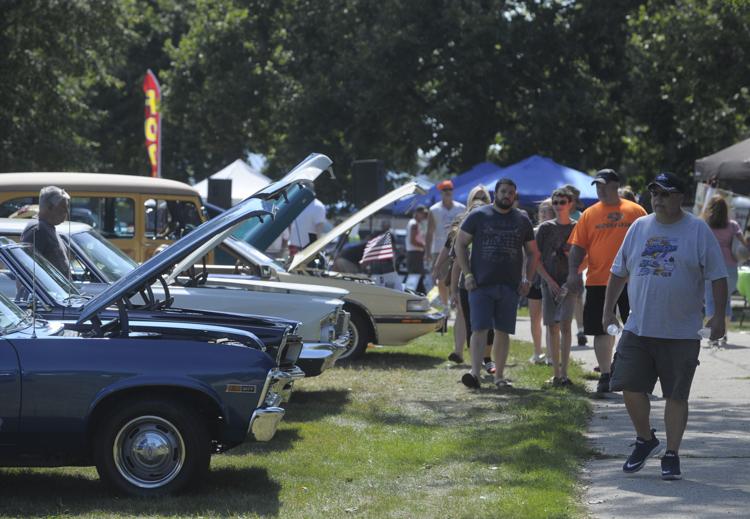 CAR SHOW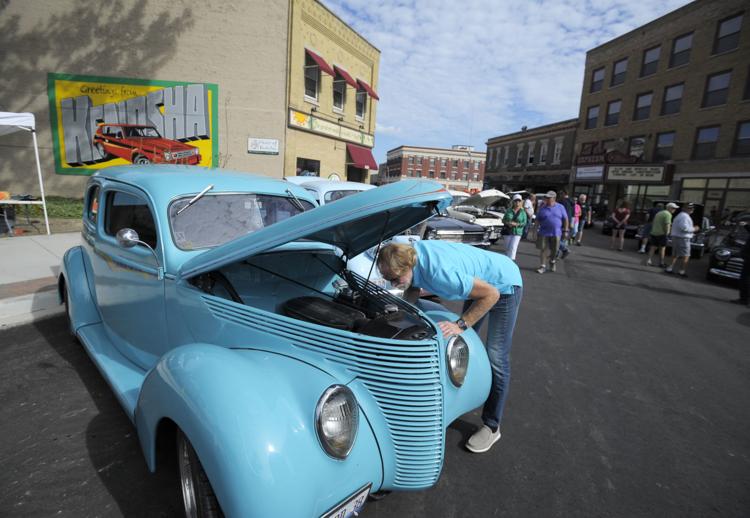 CAR SHOW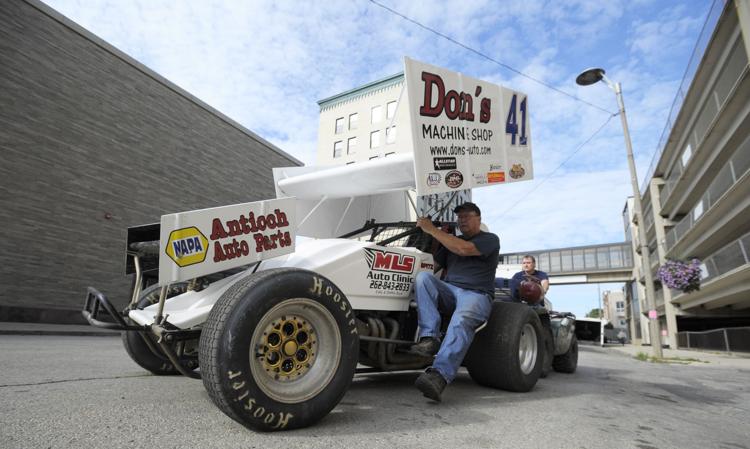 RODS FOR A REASON CAR SHOW
RODS FOR A REASON CAR SHOW