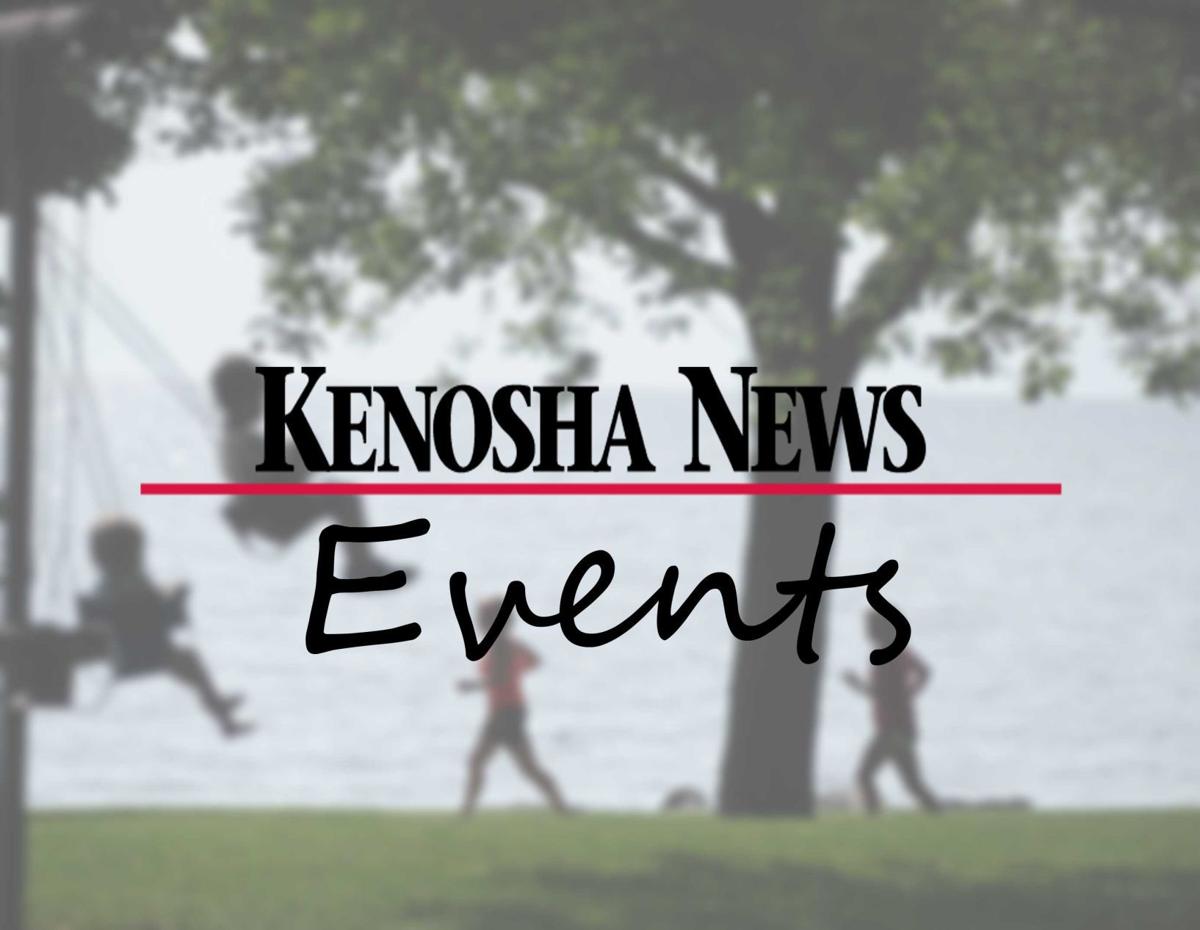 Hot Sheet Sept. 13-21, 2019 --
It's Friday the 13th, so be careful! Stay away from open ladders, sidewalk cracks and anything else that could cause bad luck.
"Frozen Jr." opens tonight in the Rhode Center for the Arts in downtown Kenosha. The Lakeside Players' production of this Disney hit about Princesses Anna and elsa features a cast of beloved characters, with plenty of music and adventure. The show is on stage Sept. 13-15 and 20-22. For tickets and more information, log on at www.rhodecenter.org.
The Racine Theatre Guild opens a new season with Neil Simon's "Lost in Yonkers." The plays is set in 1942 when two young teens are sent to live with their stern grandmother after the death of their mother. "Yonkers" won the 1991 Pulitzer Prize for Drama. Performances are weekends through Sept. 29 at the Theatre Guild, 2519 Northwestern Ave. in Racine. For tickets and more information, log on at www.racinetheatre.org.
You'll love this show ... yeah, yeah, yeah! The Fab Four — an Emmy Award-winning Beatles tribute band — is performing tonight at Milwaukee's Pabst Theater. The group's stage performances include three costume changes, representing every era of the Beatles. 7:30 p.m. Tickets are $32-$52 (plus fees) at pabsttheater.org
Old Settlers Park in Paddock Lake is the site for today's Oktoberfest celebration, with dancing, food and — of course — beer! There will also be a car show and wiener dog races. Noon to 8 p.m. in the park, on Highway 50 in Paddock Lake. Admission is free.
It's another Second Saturday in Kenosha, with special activities at several of Kenosha's downtown, harborside and Union Park districts. Today's activities include a Community Drum Circle hosted by Rhythm in the Round from 6 to 8 p.m. at Southport Beach Park, 7501 Second Ave. This interactive music event featuring hand drums and "found sounds" is open to all ages and musical abilities. Instruments and instruction are provided. Bring your own folding chair. Note: If it rains, the group will meet at the picnic shelter at the south side of the park. Admission is free. For more information, call 262-914-9352.
The city of Kenosha's Fall Festival is 11 a.m. to 3 p.m. today in Veterans Memorial Park, 625 52nd St. The eighth annual event features entertainment, games and craft projects for kids. Back this year are the Wisconsin Giant Pumpkin Growers, who are hosting a giant pumpkin weigh-off, with prize money for the largest pumpkin. (Think you've got a giant pumpkin to enter? Sign up between 9 and 11 a.m.). Admission is free. Bonus: The first 200 children to arrive will receive a small pumpkin.
It's Double Cheeseburger Day, which fits perfectly into our Sunday plans! Kenosha native Trae Waynes will take the field today when his Minnesota Vikings visit the Green Bay Packers at Lambeau Field. That calls for plenty of tailgating fun, including a juicy burger to go with all the chips and guacamole and whatever else you like to munch on while watching the NFL. The game airs at noon on Fox. The Chicago Bears, looking for their first win this season, visit the Denver Broncos. That games airs at 3:25 p.m. on Fox.
The Fall Harvest Days festival wraps up today at the Racine County Fairgrounds, on Highway 11 in Yorkville. The event includes antique tractors and other farm equipment, crafts, a flea market, children's activities and vintage cars and trucks. The festival is Sept. 13-15. Admission is $7; free for children 12 and younger. www.fallharvestdays.com.
The Southwest Library, 7979 38th Ave., is hosting "What's K-Poppin'" for students in grades six to 12. This event celebrates Korean pop music with Korean snacks, K-Dramas — and dancing along to your favorite K-Pop videos. The fun goes from 5 to 6 p.m. Admission is free.
The Kenosha Public Museum, 5500 First Ave., is hosting a new exhibit. "The Rivers: A Celebration of Life and Work on America's Waterways" features paintings by artist Daven Anderson. The exhibit runs through Oct. 6. Admission is free. The museum is open 10 a.m. to 5 p.m. Monday through Saturday and noon to 5 p.m. Sunday. (Closed holidays.) For more information, call 262-653-4140.
It's Constitution Day, celebrating the anniversary of the official signing of the U.S. constitution on Sept. 17, 1787. The document was crafted as the result of compromise between the delegates of the Constitutional Convention to bring about an agreement between the states that would allow a central government the power to enforce its decisions, while maintaining a level of independence within the separate states. The document has been amended over the years, and we like to celebrate the Freedom of the Press, which is so important it's in the First Amendment.
The Civil War Museum, 5400 First Ave., has a new exhibit. "Hold Your Horses!" displays Civil War artifacts and information about the First Regiment Wisconsin Cavalry. The exhibit runs through January. The museum is open 10 a.m. to 5 p.m. Monday through Saturday and noon to 5 p.m. Sunday. For more information, call 262-653-4140.
Happy Cheeseburger Day! (And didn't we just celebrate Double Cheeseburger Day?) Americans will celebrate one of the most iconic U.S. foods today. Look for freebie offers at places that sell millions and millions of burgers each year.
The Kenosha Public Museum, 5500 First Ave., is hosting a "Museum Munchkins" program from 9:30 to 10 this morning. Today's program focuses on weasels. This is a free program, open to preschoolers with an adult. For more information, call 262-653-4140.
Remind us again — is it the rook that moves diagonally across the board ... or the bishop? We can find out tonight at the Southwest Library, which is hosting another Chess Night at the Library with the Kenosha Chess Association. Everyone is welcome to play chess at the library, 7979 38th Ave., from 6:30 to 8 tonight. Bring your set or use one from the library's collection. Admission is free. www.kenoshachess.org.
Yaarrr! It's "Talk Like a Pirate" day today — or just another excuse to wear your favorite eye patch and "puffy shirt." If you've got a parrot who will sit on your shoulder all day, you're all set.
A great place to practice your pirate talking is on a boat. The Lake Geneva Cruise Line offers several different cruises during the fall season. (And the boats have indoor heaters for those cool days!) Autumn is a beautiful season in Wisconsin, and a boat ride is a great way to enjoy the sunny days and fall colors. For more information, call 262-248-6206 or go to www.lakegenevacruiseline.com.
The Fall Movie Season cranks up with "sneak peeks" of two new offerings today: the space thriller "Ad Astra," starring an out-of-this-world Brad Pitt, and the action film "Rambo: Last Blood," with Sylvester Stallone revisiting this iconic character. Look for movie reviews each week in your GO Kenosha section.
It's Pepperoni Pizza Day ... and every day can be improved by adding a pizza to it. Enjoy!
The Petrifying Springs Park Biergarten celebrates Oktoberfest, starting today. The three-day celebration (Sept. 20-22) includes live music, food and drinks and other activities. The live music starts at 6 p.m. today with Aust Der Heimet. Admission is free. For more details, search "Petrifying Springs Biergarten" on Facebook.com.
UB40 performs tonight at the Genesee Theatre in downtown Waukegan, Ill. The reggae/ska band is celebrating its 40th anniversary and is known for hits including "Red Red Wine." 8 p.m. Tickets are $35-$75 (plus fees) at www.geneseetheatre.com. There is also a VIP package. Other shows this week at the Genesee include: the Alan Parsons Live Project on Sept. 13, a tribute to Patsy Cline on Sept. 14 and the political parody group The Capitol Steps on Sept. 19.
It's Eat An Apple Day, and a great place to buy apples is the Kenosha HarborMarket, open 9 a.m. to 2 p.m. at 56th Street and Second Avenue. You'll find a variety of vendors offering fresh produce, arts and crafts and other goods, plus live entertainment.
The Pringle Nature Center, 9800 160th Ave. (inside Bristol Woods County Park), is hosting a Fall Fun Fest celebration from 11 a.m. to 3 p.m. today. The theme is "Protect Birds: Be the Solution to Plastic Pollution!" and will feature local green business and nonprofit exhibitors, hay rides, monarch butterfly tagging and release, a birds of prey presentation, children's theater, crafts and live music. Admission is free; some activities have fees. www.pringlenc.org
Cedric The Entertainer is among the comedians performing during an evening of family friendly comedy tonight at Milwaukee's Riverside Theater. The show is a fundraiser for Milwaukee Health Services Inc. and will also feature live music.Tickets are $10-$40 (plus fees) at pabsttheater.org.
Party on the Pavement — billed as "Racine's biggest party" — takes places over 12 downtown blocks, featuring live music, food and drinks, street performances, shopping and games and rides. The day's festivities kick off at noon and run until 7 p.m. Admission is free. Events take place throughout downtown on Main Street from State Street to Seventh Street and all of Sixth Street, from Lake Avenue to City Hall. https://racinedowntown.com