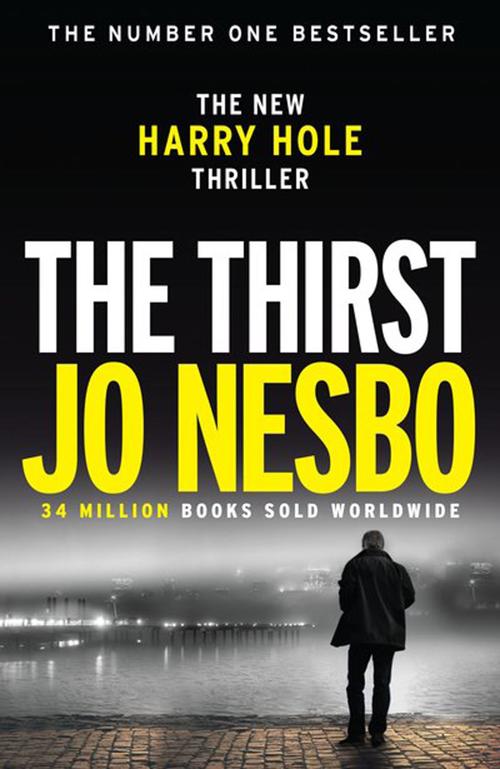 Thanks as always to everyone who sent in suggestions for this year's Liz's Book Club. (It's a special year, being our 10th edition. Take that, Oprah! Sorry ... we don't give away cars here, just lots and lots of suggestions for good reads.)
n Though June is the unofficial start of "beach book" season, Kent Duesing starts us off by saying his two suggestions are "definitely not for the beach but would work well on a covered porch and will probably take up the entire summer. 'Alexander Hamilton' by Ron Churnow and 'The Complete Personal Memoirs of Ulysses S. Grant' by (of course) Grant, will provide much needed background into the history and influences that formed our country. The Hamilton book is the inspiration for the widely successful musical, while the back story into the creation of Grant's book is fascinating. Obviously, I have no time for novels. Happy, heavy reading."
n On a completely different note, Monica VanBeekum said, "My favorite beach reads are anything by Mary Alice Monroe and Dorathea Benton Frank. Both authors set their stories in Charleston, S.C., and the barrier islands off Charleston, which is my favorite place in the world. Their books are an escape to the island life. Monroe has a new book out, 'Beach House Reunion,' which is a sequel to 'The Beach House,' which was just a Hallmark movie.
"The other author I have been obsessed with is Kristan Higgins. Last summer, her book 'If You Only Knew' was one of my two favorites I read. (The other was 'Before We Were Yours' by Lisa Wingate.) Higgins writes about normal people, and her books draw you in like you are part of the story. Her two newest books — 'Now That You Mention It' and 'Good Luck with That' — are incredible.
n Denise Fox tells us, "While my all-time favorite author is Michael Connelly and his LAPD detective Harry Bosch series, this past year I read a remarkable book written by Fredrik Backman called 'A Man Called Ove.' The book is bittersweet, wickedly funny and life-affirming; I suggested it to my sisters and parents, who loved it as well.
"Also, I recently read two hard-to-put down suspenseful books; the first is called 'The Woman in The Window' by A.J. Finn; and the other is 'The Couple Next Door' by Shari Lapena. Both of these are psychological thrillers." She adds, "I eagerly anticipate reviewing the newspaper edition with the books submitted."
n Joyce Hart recommends the three "Gilead" books in the series by Marilynne Robinson ("Gilead," "Home" and "Lila"). There are all "excellent reads," she said. She also enjoys The Mitford Years Series (12 books) by author Jan Karon, and "Chasing Fireflies" by Charles Martin and "What She left Behind" by Ellen Marie Wiseman.
n Frederick Butzen and his wife, Anne, are "new arrivals in Kenosha, so this is something new for us," he said of Liz's Books Club.
But I have a good feeling that they will become regular contributors.
As he tells us: "Anne and I are bibliophiles. In fact, we don't have a television set; apart from watching the occasional movie on DVD, we entertain each other by reading aloud. We started doing that back in the early days of our marriage, in the 1970s, carried it through the raising of our children and still enjoy doing it now that we're retired.
"We read all manner of things, from science-fiction to history and biography. Trust me, rendering a book into speech is the best way to know that book and to gauge its quality. That being said, my suggestions are histories: 'Byzantium: The Early Centuries,' 'Byzantium: The Apogee' and 'Byzantium: Decline and Fall' by John Julius Norwich. One may think that a history, in three fat volumes (though a one-volume condensed version is also available), of an Eastern European empire that was overrun by the Turks in 1453 would be boring; but that is far from the case. The story is exciting, filled with interesting, even bizarre people, and there's enough violence to satisfy even the most bloodthirsty 'Game of
Thrones' fan. And Lord Norwich, the author, is a master storyteller who keeps the reader turning the pages. Also, the roots of the Middle Eastern conflicts in which our country is enmeshed go back centuries, even millennia; understanding the history of what had been one of the major players in the region will help one to understand better the world we live in now, and the challenges we face."
Butzen also recommends "Under the Loving Care of the Fatherly Leader: North Korea and the Kim Dynasty," by Bradley K. Martin.
"This is the best book I've read on North Korea, its history, and its oppression under the Kim dynasty," he said. "This is not a light read, though one marvels at the courage and tenaciousness of the people who have survived such brutal oppression. Though the book ends before the rise of Kim Jong-Un to power, it will help one to understand just how toxic the North Korean regime is and the challenge that the US and the world faces in dealing with it."
n Irene Oumet tells us, "I have been waiting for the PBS special 'Great American Read' and the annual Liz's Book Club. I enjoy books set in other countries such as 'A Gentleman in Moscow' by Amor Towles. In 1922, an aristocrat is sentenced to spend the rest of his life in a luxury hotel. What a cast of characters. 'The Winter Sea' by Susanna Kearsley is set in 1708 Scotland and follows the history of the Stewart clan. 'Wind is not a River' by Brian Payton is set during the World War II, but the battle is in Alaska. We follow the life of newlyweds who are separated when the husband is sent to Alaska and the young bride has to start her life alone. Their love letters are beautiful."
"The History of Love" by Nicole Krause. "This is about Polish immigrants. The review I read called it 'one of the most loved novels of the decade,' so I had to read it. I loved it!"
"Another Brooklyn" by Jacqueline Woodson, "a story of four friends told by a black girl."
"We were the Lucky Ones," which is also set during World War II. The author, Georgia Hunter, "wrote it about her family using real documents."
"The Girl From the Train," by Irma Joubert, also set during World War II.
"News of the World" by Paulette Jiles, set in post-Civil War Texas.
"The Boy in the Suitcase" by Lene Kaaberbol. In this Scandinavian crime novel, a Red Cross nurse finds a 3-year-old boy, naked and drugged, inside a suitcase in the Copenhagen train station.
Ouimet ends her note with this sentiment: "Read One!"
n Robert Hollingshead recommends "The Bees" by Laline Paull, which he says, "I found to be a thoroughly enjoyable read, which I found reminiscent of Orwell's '1984.' "
He is working his way through America's 100 Favorite Novels (the list compiled for the PBS "Great American Read" specials drawn from a nationwide survey) "I am at No. 25 and just started No. 26, Margaret Atwood's 'A Handmaid's Tale.' Good reading!"
n Donna Juswik suggests "a book I just finished reading, 'The Rooster Bar' by John Grisham. I am a big fan of his, and he never disappoints. His latest book was a fun read with a surprise ending."
n Kristin Moore enjoyed reading "Because of Winn-Dixie" by Kate DiCamillo. "This was my favorite book growing up as a kid and is still one of my favorite reads to go back to. The honest story of a girl, her dog and the people they meet along the way truly warms the heart and also leaves you wanting to understand other people better. Each character is so special in this book ... I love it!
n Cathy Mongeau's recent favorites include:
"Only Child" by Rhiannon Navin, which she calls "an extraordinarily relevant but emotional topic handled gently through the exceptional voice of 6-year-old Zach. It's hard to stop reading this one."
"Father's Day" by Simon Van Booy. "You will fall in love with these flawed characters, who will stay in your heart long after you finish reading."
"The Stranger in the Woods" by Michael Finkel, which is "the true story of a hermit (told by an author who hounded the poor guy) who didn't have human contact for 27 years."
She also mentions a book "from waaaaay back in my childhood": "The Adventures of Caddie Woodlawn" by Carol Ryrie Brink. The book, published in 1935, is set in the 1860s, and tells the story of a lively 11-year-old tomboy named Caroline Augusta Woodlawn, nicknamed "Caddie," who lives in the area of Dunnville, Wis.
"I read this until it was dog-eared," Mongeau sais. "Think of a Laura Ingalls Wilder type story. As a shy child, I aspired to be this little red-haired character growing up tough in the 'olden days.'"
n Judith Leanna has several recommendations:
If you like American history, this gives more insight into the founding of our country: "My Dear Hamilton (the story of Eliza Hamilton)" by Stephanie Dray and Laurie Kmoie. Also by the same authors is "America's First Daughter."
If you like history of Great Britain, read "Lady Macbeth (this is not Shakespeare's Lady)" by Susan Fraser King. She also wrote "Queen Hereafter," a novel about Margaret of Scotland.
Her other picks: "Lady Maybe" by Julie Klassen, "No Dark Place" by Joan Wolf, "The Butterfly and the Violin" by Kristy Cameron, "Daughter of the Nile" and "Song of the Nile" by Stephanie Dray, "If The Creek Don't Rise" by Leah Weiss, "The Paris Key" by Juliet Blackwell and "The Night the Lights Went Out" by Karen White. She also recommends checking out anything by some of her favorite authors: Erin Hart, Sara Jio, Susan Meissner, Lucy Dillon and Santa Montefiore.
n Judi Bondi of Salem enjoys having "another opportunity to exchange book recommendations."
From the PBS "Great American Read" list of favorite novels, she recommends "The Color Purple" by Alice Walker. Celie is "the downest and outest of women. With terrible mistreatment from everyone in sight. But her talents as a seamstress finally win out, and she's reunited with long-lost family members."
She is also "enjoying the Inspector Gamache novels by Louise Penny. The series begins with 'Still Life.' And from Ken Follett, we've been given the third story of the magnificent Kingsbridge Cathedral" (Follett's 2017 novel "A Column of Fire" is the third book in his "Kingsbridge" series that started in 1989 with "The Pillars of the Earth.")In this novel, "Princess, (and later) Queen Elizabeth I is served by loyal secret service agents. Terrible religious wars between Catholics and Protestants are outlined. Mary, Queen of Scots, and Guy Fawkes are among the historical characters" in the book.
n Barbara Blachowicz is also a fan of Ken Follett's books. She recommends reading his Century Trilogy, "which consists of three books following the fates of five families: American, Russian, German, English and Welsh. It's a great view of the 20th century." The first novel is "Fall of Giants," covering stories "from a young Welsh miner to the rebellion in Russia and the political reasons World War I started and how all the other families were involved." The second book is "Winter of the World," which "tells the stories of five families during World War II. It includes cruelty by Stalin, the Nazi secret police and London going through the Blitz, as well as the courage of those involved in the underground helping airmen escape through Spain." Book three, "Edge of Eternity," covers the 1960s and '80s, including "civil rights, assassinations, the Vietnam War, the Berlin Wall and the Cuban missile crisis as well as rock 'n' roll."
She also enjoyed reading "The Leavers" by Lisa Ko. That novel, she said, tells the story of "Polly, an undocumented Chinese immigrant who goes to her job at a nail salon and never comes home. What happens to her 11 year old son?"
n Gail Burgess of Bristol tells us, "It is very rare for a book to get all '10' ratings from one of my book clubs (the only one that rates books on a 1-10 scale), but one book did that this year! The book, 'The Boys in the Boat: Nine Americans and Their Quest for Gold at the 1936 Berlin Olympics' by Daniel James Brown, also was a favorite in both of the other groups I am in. I know it has been around a little while, but I highly recommend it to anyone who has not yet read it. The title basically tells you what the book is about, but what is impressive is how much we come to care about those nine Americans and their efforts. It's a great book."
Another favorite this year for her "was also non-fiction but is less well-known. The book is 'The Day the World Came to Town: 9/11 in Gander, Newfoundland' by Jim Defede, and again, the title tells the story, but it is only when you read the book that you see how caring people can be, how even in the midst of horror and death there are those who give us hope."
Her recent personal favorite, however, is "Still Life" by Louise Penny. "I read it back in November and went on to read all of the Inspector Gamache books that have been written so far — and anxiously await the arrival of No. 14 in November! The mysteries are all well-written and kept me guessing. Inspector Gamache and the villagers of Three Pines of Three Pines have become like family to me. Sometimes what is happening to Gamache is almost more important than the mystery."
She also mentions "The Power of One," a 1989 autobiographical novel by Bruce Courtenay. "My daughter first read it 25 years ago and loved it," she said. "I finally got around to reading it this year and I loved it too! It is the story of a young man growing up in South Africa before and during World War II. It is about boxing and racism and mentors and becoming a man."
n Elizabeth Houtz's list includes:
"The Story of Arthur Truluv" by Elizabeth Berg.
"The Space Between Us" by Thrity Urigar. "A sequel iscoming out this summer," she said.
"Alternate Side" by Anna Quindlen. "You can never go wrong with a Quindlen book."
"The House of Broken Angels" by Luis Alberto Urrea. "He is the author of the 2019 Big Read selection 'Into the Beautiful North.'"
"Behold the Dreamers" by Imbolo Mbue. "An Oprah selection, which I am not usually crazy about, but this is a great read."
"An American Marriage" by Tayari Jones. "This begs the question: What would you do?"
"Last but not least is a book that is so interesting," she said, " 'The Last Suppers' by Wendy Mikulencak is about a woman who prepares the last dinner for convicts on death row."
n Bob Cisler, a Liz's Book Club regular contributor, tells us " 'Life is more full of surprises than certainties' is one of my favorite lines from the book 'The Woodcutter' by Reginald Hill, an author I had never read before. It's a psychological thriller with a central character named 'Wolf' Hadda. The book has all the good stuff: money, power, deceit, betrayal and revenge. I will read more of Hill's books in this upcoming year.
"I turned to another author I had not read before this past year, David Grann. His non-fiction book, 'Killers of the Flower Moon,' was an intensely researched book about the widespread conspiracy against the Osage Indians in Oklahoma after they became some of the richest people in the world because their reservation sat on some the biggest oil deposits in the United States. The most insidious thefts against the Osage were facilitated by the U.S. government (oh no, government corruption), which claimed the Osage were incapable of handling their own money. They were forced to have 'guardians,' usually drawn from the ranks of the most prominent white citizens in Osage County, resulting in graft and exploitation of the tribe.
"It's interesting that a fledgling FBI lead by J. Edgar Hoover is involved with investigating the conspiracy and prosecuting several individuals. An excellent and, at times, shocking read.
"My last suggestion," he said, "is from an author I have read before, Fredrik Bachman. Bachman wrote one of my favorites, 'A Man Called Ove,' about a curmudgeon that I certainly identified with. 'Beartown,' the book I suggest is not about an older man but about a town, a sport and young people. Bachman captures young people as well as he captured Ove and I find that a rare quality. The book is about right versus wrong, fear versus courage and the limits of friendship and loyalty. Would we have the courage to stand up against the vocal majority? A study of the human experience that I highly recommend."
Several days later, we received this addition from Cisler: "Based on your article and the PBS presentation of 'America's Favorite Novels,' I decided to read one book on the list from an author that for some reason I had never read, Agatha Christie and her classic, 'And Then There Were None.' Two days later I finished this wonderful 'who done it' and 'how was it done.' A gem of a page turner.
"I was also surprised that none of Dennis Lehane's books made the top 100. Lehane's 'Mystic River' still ranks among my favorites, and I just finished another of his stand-alone books, 'The Drop.' H writes gritty books with compelling, well developed characters, and the 'The Drop' — with the central character named Bob — is another."
n Marie Steenhagen says her three book picks "will take you on a wild ride this summer." The novels are Kevin Kwan's trilogy: "Crazy Rich Asians," "China Rich Girlfriend" and "Rich People Problems." "It's the tale of a very rich Chinese family living in Singapore described as 'a dizzily shopaholic comedy of crass manners,'" said Steenhagen, who recommends people "read them in the order written. The best part is, you don't have to wait two years for the second and then third one to be written. Enjoy!" (A movie version of "Crazy Rich Asians" is coming in August.)
Her other book recommendation is "Home to Harmony" by Philip Gulley, about "a Quaker minister that will have you laughing out loud, which is what I did while crossing Lake Michigan on the Lake Express. I'm sure my seatmates were ready to have the men with straitjackets meet me at the pier when we docked. Out and out hilarious!"
n Donna Burchfield of Pleasant Prairie sent in a list that features two titles by longtime novelist Danielle Steele:
"Woman in the Window" by H. Sinn. "A great mystery much like 'Rear Window.' It will keep you up late every night."
"Duchess" by Steele. "In 19th century England, a young women is forced out into the world. She leaves Belgrave Castle and her title as duchess. Another great read."
"The Right Time," also by Steele. "Abandoned by her mother at the age of 7, the main character begins her writing career. After her father, dies she goes to live at a local convent. She continues to write her bizarre stories using a fictitious name. Great story."
"Lilac Girls" by Martha Hall Kelly. "A powerful historical novel, it's the story of four women who try to survive during Hitler's regime. One becomes a courier for the resistance, and they try to help the people in the concentration camps. It's a true story."
"Lavender Garden" by Lucinda Riley, the author of "Seven Sisters." "This is a third in a series," Burchfield said. "Emilie has inherited her childhood home after her father dies. She learns of her past and why her father adopted her. It's a great mystery. Also read 'Midnight Rose' by Riley."
"Me Before You" by Jo Jo Moyes. "It's the story of Will, a quadriplegic and his caregiver. What a great story and now a movie. Also read 'After You' and 'Still Me' by this author. They were three great books I could not put down."
She adds: "Check out books written by Sharon Sala. She has many good ones.
n Rex Davenport enjoys crime novels set in cold climates. "There are several series of crime novels set in Nordic countries," he said, "but none are better than the stories from Norway's Jo Nesbo. His most recent, 'The Thirst,' gives a new definition to 'blood thirsty.' Like many protagonist hero/detectives in these kind of books, retired cop Harry Hole is dragged back into a case that has gained media scrutiny and political pressure. The novels stand alone, but it doesn't hurt to have read them in order."
n Sharon Luebke of Salem writes: "My pick for this year is 'A Gentleman In Moscow' by Amor Towles. It took awhile for this book to grab me, but it was so worth the wait. It was funny, touching and well-written. It was a great character-driven story.
"Another favorite was 'Sing, Unburied, Sing' by Jesmyn Ward. It is the story of poverty, racism and family dynamics in rural Mississippi. Heartbreaking, real and beautifully written, it won the National Book Award for 2017.
Wendy Frasheski recommends a children's book which, she says, "I didn't start reading until a few years ago — 'The Long Winter' by Laura Ingalls Wilder, about her family's trials and tribulations during the winter of 1880-1881. This past winter fueled the interest to read it a third time. Another favorite is 'Into Thin Air' by Jon Krakauer, about the sad events of a 1996 trek to the top of Mount Everest. I have read many adventure/survival books regarding mountain climbing, but Jon's is by far the best."
n Pam Joyce said, "My favorite book this year has been 'The Woman in the Window' by A.J. Finn. It's a well-written, riveting psychological thriller. There are similarities to 'Rear Window,' but with more plot twists and complex characters.
n Jennifer Burns has a list of suggestions for this year's book list:
"Born A Crime: Stories from a South African Childhood" by Trevor Noah, "an insightful and humorous book about growing up as a biracial child under apartheid."
" The Hate U Give" by Angie Thomas, "a powerful novel about race, violence and justice told from the point of view of a teenage girl. This is a must-read for all ages 12 and up."
"A Safe and Happy Place" by James Howard Kuntzler. "This is set in 1967 and is the story of a college student who seeks an escape from school, war and family problems by moving to a commune," Burns said."
"The Great Alone" by Kristin Hannah, a new novel by the author of 2015's "The Nightingale," about a family starting over in a remote area of Alaska.
n Carole Pias recommends "Bad Buys" by Linwood Barclay. She calls the book "both a mystery and humorous."
n Thom Sczygielski of Zion, Ill., recommends "Need to Know" by Karen Cleveland. He calls it "a great book about the experience one has to go through to find out and know the truth," adding that the book "is recommended by John Grisham. What a compliment to suggest reading a book by anoTher author.
He also recommends reading "The Night Manager" by John Le Carre. (If you don't read it, he says, you can enjoy the miniseries based on the novel.) He also enjoyed a book — "Rising from the Rails: Pullman Porters and the Making of the Black Middle Class" by Larry Tye — that he says is "more about a person's work ethic and dignity than trains."
"My final recommendation will be coming in October, he said. "John Grisham's 40th book, 'The Reckoning,' will be released."
n Two nonfiction books about different wars "reflect one's will to succeed and the strength of the American spirit," said Norm Gentry.
His first pick is "Unbroken" by Lauren Hillenbrand. The book tells the story of former Olympic runner and World War II survivor Louis Zamperini, incluing "his treatment in various Japanese prison camps and how he withstood the torture." Gentry sais that book "contains musch World War II Pacific history and is written as if you're reading a novel. I believe this book would be of interest to someone looking to understand World War II's history and human redemption and forgiveness."
His second recommendation is "A Christmas Far From Home" by Stanley Weintraub.
"This book tells the story of anticipation of American troops in the first year of the Korean War of being home by Christmas," Gentry said. "Of course, that wasn't to be, and in the writing of this book, Stanley Weintraub shows the human element of our country's military miscalculations. He points out the heroism of our troops at one of the lowest points at a time of both brilliant leadership and stupidity in a cold winter where we end up facing Chinese forces."
He adds, "The heroes were troops in the field who endured appalling conditions, maintained discipline and staved off complete collapse."
n Mandy Nelson says she listened to comedian Steve Martin read his book, "Born Standing Up." "I loved it," he said. "He really made it come to life by reading it himself."
n Jim Petersen also loves audiobooks, especially ones from the Kenosha Public Library System.
"I'm an audiobook junkie," he said. "Some people have a list of authors they like (I do, too), but I have a second list: Narrators. And it might be more important than authors. Some narrators can tell a story so gifted that if they read a grocery shopping list I would listen. Grover Gardner is one of them.
"Anyway, my books this year include 'Wilderness Warrior: Theodore Roosevelt and the Crusade for America,' read by Dennis S. Holland.
"I also love the library; what a bargain, and the share program. I have a book right now that came from Williams Bay. And the hoopla app, free downloads — and we all know we love FREE in Wisconsin." (I second that notion, Jim. I, too, am a huge fan and frequent flyer at the public library. We're so lucky to have a great local library system.)
n Muriel Cunningham offers these audiobook suggestions:
For a really long road trip: "The Gold Finch" by Donna Tartt, approximately 32 hours (really), read by David Pittu. "He deserves an Oscar for his portrayals of all the characters. This book won the 2014 Pulitzer prize for a reason; it's a great story. (While I'm at it, I highly recommend Tartt's earlier novel, "The Secret History" — it's gripping)."
For a shorter road trip: "Saturday" by Ian McEwan (approximately 11 hours), read by Steven Crossley. "A suspense novel about a neurosurgeon who has a minor traffic accident that takes an unexpected turn."
Short trip with kids: "A Wrinkle in Time" by Madeleine L'Engle, approximately seven hours, read by the author. "Published in 1962 it's still fun after all these years," Cunningham said.
n Kathy Brand recommends "The Elephant Whisperer" by Lawrence Anthony. This is "a true story about a man with a reserve in South Africa who is asked to accept a rogue herd of elephants. I listened to the audio version and enjoyed it because I heard all of the Zulu names of people, animals and places pronounced correctly."
n Gail Burgess has been listening to "a series on 'Great Composers: Their Lives and Music,' narrated by Professor Robert Greenburg. I know I have gotten so much more from this series because I can listen to the composers' music while learning about their backgrounds. There are 10 or 12 titles in the series, from Brahms to Beethoven to Tchaikovsky to Stravinsky to Mahler."
n We received a few recommendations for "Lizzie Borden, Zombie Hunter 2: The Axe Will Fall," a book by local writer (and Kenosha News correspondent) Christine Verstraete. This is the second book in her zombie series. In this story, readers meet up with Lizzie again and follow her on her search to discover why the zombies are back.
We also heard about "former Kenoshan and USA Today best-selling author Jean Rabe, who has reissued her young adult Finest Creations fantasy series, beginning with 'The Finest Creation.'" In the books, the Finest Creations are mystically forged creatures of perfection sent by the Creators to aid the Fallen (humankind) during their mortal existence. She also has a new history-mystery called "The Bone Shroud," set in Italy during a search for the remains of Attila the Hun.
n For fans of Godzilla, Kansasville resident Stephen D. Sullivan has a fun take on the Godzilla movies in his book "Daikaiju Attack."
n Alan Karbel recommends "a unique mystery series" by author David S. Pederson.
"I thought these might be of interest," Karbel said, "since Mr. Pederson grew up in Kenosha and still has many friends and family living here."
Karbel said the books fall into "the 'LGBT historical mystery' category. The central character — Heath Barrington — is a police detective in Milwaukee, who is also a closeted homosexual. But while the central character has to deal with hiding who he really is in 1947 Milwaukee, the main focus of the stories are the murder mysteries, which are written in a style similar to Agatha Christie."
The first book in the series, "Death Comes Darkly," is set in post World War II Lake Geneva at an isolated lakeside mansion. Heath and his policeman love interest, Alan Keyes, investigate the curious death of the home's owner.
The second book, "Death Goes Overboard," follows Heath and Alan as they try to solve a murder on a Lake Michigan cruise ship, involving a gangster and con man. The third book, "Death Checks In," is set in Chicago where Heath and Alan, hoping to escape for a romantic weekend getaway, stumble across a murder. (Note: "Death Checks In" will be released on Sept 1. Pederson is scheduled to have a book signing event for this new book in Milwaukee at Boswell Book Company on Sept. 15.)