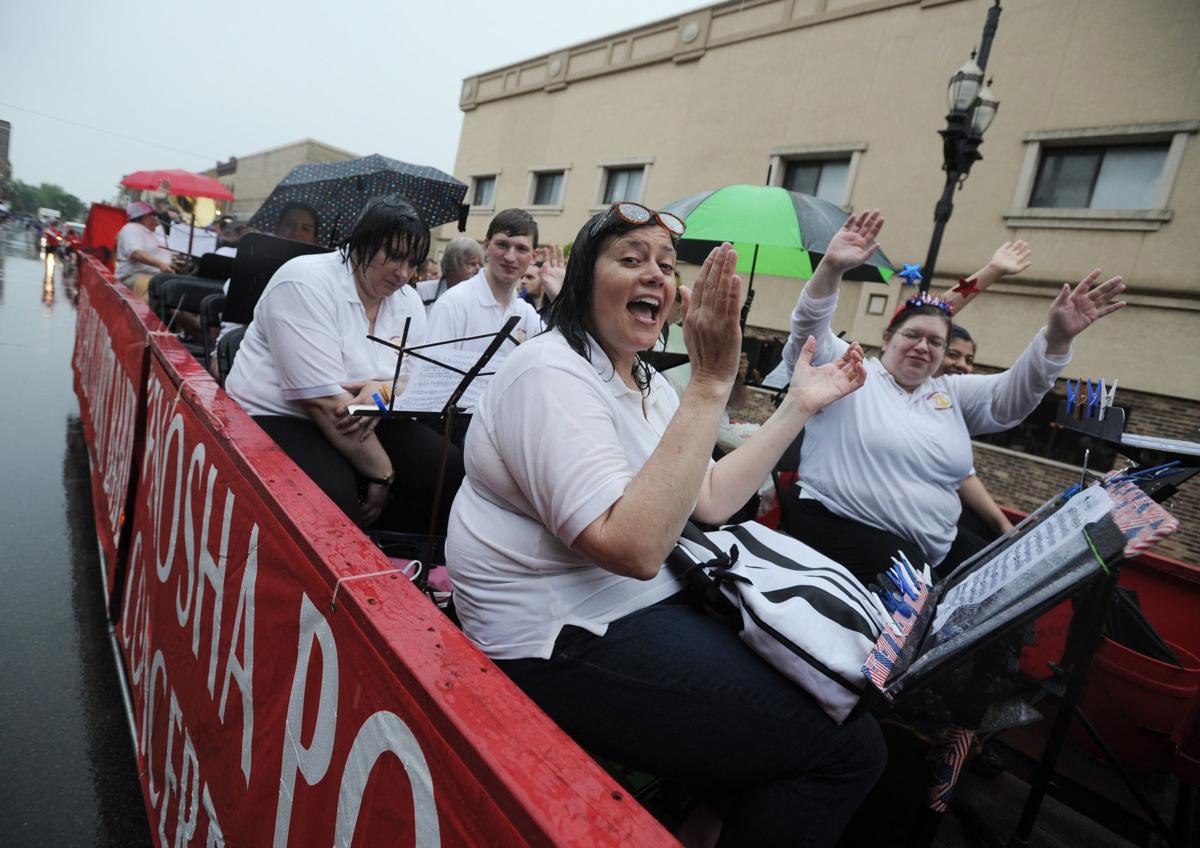 You say this is your 243rd? It can't be. You don't look a day over 229!
Our nation's birthday is pretty much like your birthday (except with fireworks), meaning it's a time for friends and family members to gather together for copious amounts of eating and drinking.
And, like a family gathering, our nation's celebration can be fraught with tension.
It's not easy to get in a celebratory mood this July 4, with our nation seemingly facing a new crisis every day. But that's sort of an American tradition, too, to bemoan the state of our union and say, "I can't imagine a time when the U.S. was in worse shape."
I grant you, it's bad, but it's been worse. At least we aren't marching through Georgia, burning everything in sight and killing our fellow citizens on blood-soaked battlefields near places with names like Gettysburg and Antietam.
Consider the quirky U.S. history I learned on a road trip.
For long hauls in the car, I often bring along several packs of flashcards, allowing my fellow travelers and myself to test our knowledge of state capitals and discover fun facts like the California sea gull is the official bird of Utah and Wyoming is "the Equality State."
A set of flashcards called simply "Did You Know?" featured all sorts of seriously odd stuff about the U.S.
Working my way through the cards, I quickly realized our current Great Political Divide, with roughly half of the country continually arguing with the other half, pales in comparison to past skirmishes.
From 1784 to 1789, part of what is now Tennessee became the state of Franklin. (The people of Franklin tried to get their state admitted to the U.S. but fell short by just two votes.)
When the 13 original colonies formed the Union, a 14th state called Westsylvania was proposed. It was located in what is now western Pennsylvania and West Virginia. The people there fought for recognition from 1776 until 1782, when the Pennsylvania government cracked down on the Westsylvania movement.
The town of Rough and Ready, Calif., seceded from the U.S. on April 7, 1850, to protest the government's mining tax. The Great Republic of Rough and Ready lasted three months until the citizens, apparently moved by a wave of patriotism on the Fourth of July, agreed to rejoin the United States.
The state of West Virginia was formed during the Civil War when the western portion of the state of Virginia refused to secede from the Union and declared its independence.
In 1867, Van Zandt County in Texas seceded from Texas — and the United States — and became an independent state. When federal troops were sent in, Van Zandt declared war on the U.S. The rebels won the first battle, but they drank so much in celebration, they were easily rounded up. The result: The war ended on the same day it began.
The U.P. Independence Association was formed in 1962 by residents of Michigan's Upper Peninsula, who want to secede from Michigan and form a 51st state to be named Superior. However, a petition drive in the 1980s collected just 20,000 signatures, far short of the required 36,000. (The U.P. should just join Wisconsin, because it's more naturally part of our state than Michigan. That way, no one needs to buy new flags.)
So there you have it, as long as no one threatens to secede from the U.S. at your cookout today, consider it a success.
And when your in-laws start mouthing off about immigrants and Elizabeth Warren's health care plan, just take a deep breath and remember that being ornery is another great American tradition, like cheating on your taxes and complaining about your neighbor's lawn.
A new tradition
Why don't we start a new tradition today and all behave like gracious birthday party guests — at least for one day.
Let's be nice to everyone and not talk about how wasteful the government is or how "this country has been going to hell ever since they let women vote." (That last one is a joke. At least I hope it is, though you can be sure someone said it on a cable "news" show sometime in the past year.)
Instead, let's keep in mind this sentence from the Declaration of Independence: "We hold these truths to be self-evident, that all men are created equal, that they are endowed by their creator with certain unalienable rights, that among these are life, liberty and the pursuit of happiness."
That's not a bad sentiment to keep in mind — though we have to assume by "men," the writer means "people."
Now go Fourth and pursue some happiness.