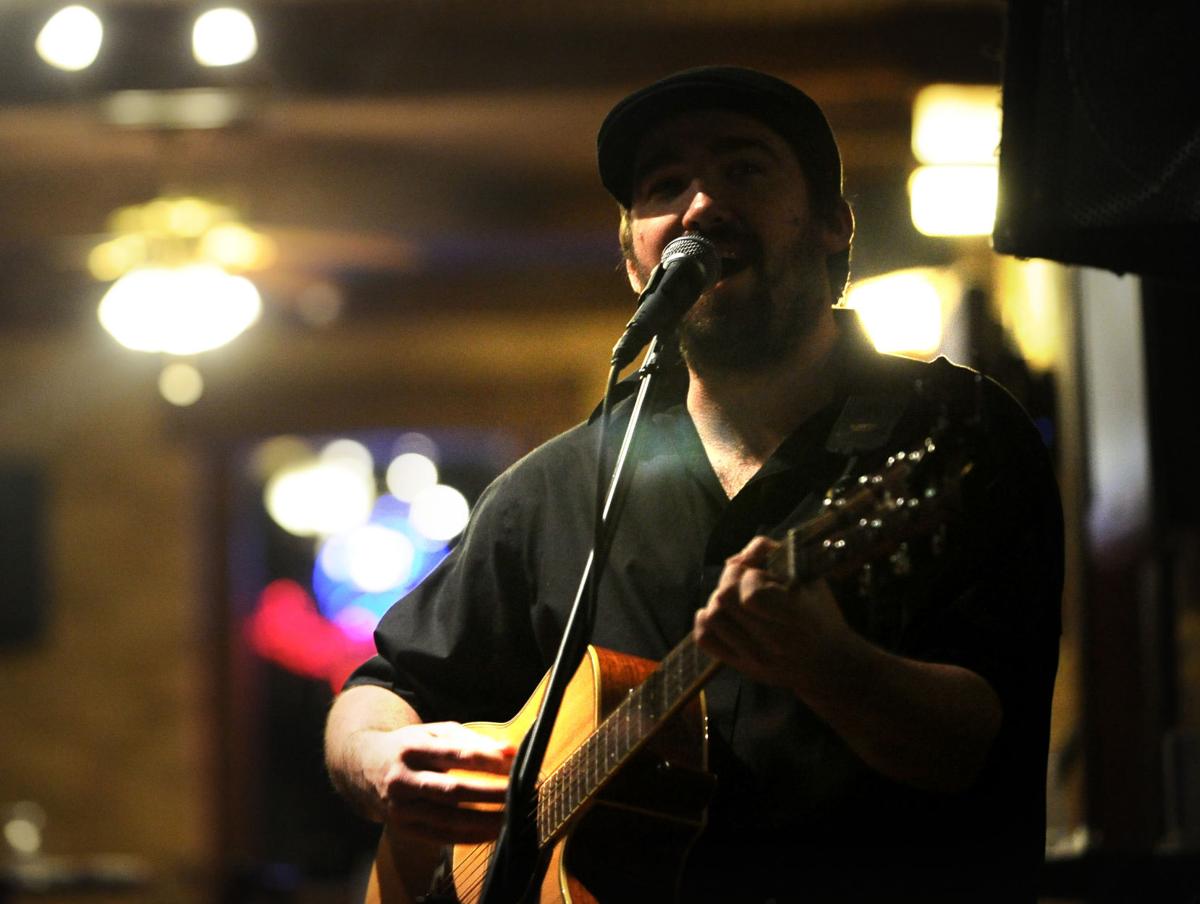 Let's start with a correction from last week's column. I did a short segment on The Kenowhere Kilts, including what I believed to be the band members (getting the information from the only online presence for the band mentioning band members). I did not contact the band members to verify that this information was correct. The correct Kenowhere Kilt members are Kerry Spitzer, James Sullivan, Keith Behme and Bruce Sedloff (all from the band Milwaukee Road) and Brent Towle. My apologies.
SRIM Fest time
It's time to welcome back SRIM Fest this Friday and Saturday at the Brat Stop.
Held annually, the Smooth Riders Indoor Music Fest is a behemoth collection of local bands representing nearly all music genres, performing on several stages — plus cool vendors.
The event costs $10 in advance through one of the participating bands or $15 at the door and is open to all ages up to 9 p.m. After that, it's 21-and-over only.
As I said, the event showcases Kenosha's wildly diverse music scene, and one day and one stage just won't cut it. SRIM Fest operates over two days on four stages because a whopping 44 acts will perform — 18 acts Friday and another 26 on Saturday.
Obviously, I don't have room to list everyone here (The full lineup is on Facebook's SRIM Fest page, scroll though the posts and you'll get to it) but I will mention some possible highlights. On Friday, some of the more well-known acts include The Unusual Suspects, Saint Tragedy, The Almas, Leviathan's Choir, Old Brown Shoes, Cookie Crotch Nuts and Matt Meyer and the Smooth Riders. Bigger names Saturday include Siren of Sorrow, Three Left, Cactii, Slaughter Party, Rat Fink, The Flannelz, NoOneSouldier, Terry 'n' the Front and Brock Betz Band. Acts and schedule are subject to change.
Also, like past years, there will be a lot of vendors. According to Aria Ann, at presstime there are 25 vendors set to participate, including artists showcasing their work and a couple of live painters during band sets. Good job to everyone who helped to organize this.
SRIM Fest starts at 7 p.m. Friday (March 23) and at 4 p.m. Saturday (March 24) at the Brat Stop, 12304 75th St.
'Birth of the Beats' at Fusion
Here is a new event, and I think it will be a lot of fun. Tonight, Fusion will be the place to catch "Birth of the Beats." You older folks and well-read younger cats will know that the "Beats" were performance poets in the 1950s. Some of the best-known "Beats" are Allen Ginsberg and his sweeping masterpiece "Howl," Jack Kerouac and his "On the Road" poetry and William S. Burroughs and his on the edge of sanity writings.
For the 99th birthday of poet Lawrence Ferlinghetti, present and past Kenosha and Racine poets laureate are hosting "Birth of the Beats," a night of spoken word performances, married to live music.
The word masters performing are Carly Ravnikar, Esteban Colon, Kenyatta Turner, Jessie Lynn McMains, Brent Mitchell, Stephen Kalmar II and Nick Ramsey. At least a few of these writer-performers are also performing musicians. The presented pieces will feature works by Beat Generation and jazz poets, as well as works composed in response to that classic poetry.
The doors open at 6 p.m. for the 6:30 show. There will be a cash bar. Admission is free, but donations will be accepted, benefiting the Kenosha/Racine Poets Laureate Program. Information on the program and future events can be found at facebook.com/krpoetslaureate.
"Birth of the Beats" starts at 6:30 tonight (March 22) at Fusion, 5014 Seventh Ave.
Jean's Jazz Series in Racine
I've missed a couple of concerts in this series this year and don't want to make it a habit. Jean's Jazz Series continues Saturday night with its penultimate concert at the Racine Theatre Guild. The concerts in the series each have two artists playing equal set lengths to raise funds for the Racine Theatre Guild.
The Million/Onderdock Jazz Duo is comprised of guitarist Dave Onderdock (who is replacing John Moulder due to a scheduling conflict) and pianist/composer Steve Million. Million started as a Chicago blues and boogie-woogie player before moving to jazz. Since 1995, he has recorded five albums. Guitarist Onderdock first picked up the guitar at the age of 8, playing folk, blues and rock.
As he got older, classical and big band tunes entered the picture, and he toured Europe, Central and South America along with the U.S.
Also on the bill is Milwaukee-based jazz trumpeter Jamie Breiwick, performing "Dreamland, the Music of Thelonious Monk." Breiwick has performed with many notable jazz artists including Grammy nominated R&B artist Eric Benet, rocker Beck and comedian Bob Newhart. The trumpeter is also a music instructor at The Prairie School, has been nominated for the Grammy Music Educator Award and is the co-founder of Milwaukee Jazz Vision.
Tickets are $18 for adults, $16 for senior citizens (age 62 and older) and $5 for students (age 21 and younger) and can be purchased at www.racinetheatre.org or by calling 262-633-4218.
The Million/Onderdock Jazz Duo and Jamie Breiwick perform starting at 7 Saturday night (March 24) at the Racine Theatre Guild, 2519 Northwestern Ave. (Highway 38) in Racine.
That's it for this week Send me your new songs, gig calendars or whatever you've got. That goes for the club owners as well.
Email me at pjfineran@gmail.com or drop off information at the Kenosha News marked to my attention.