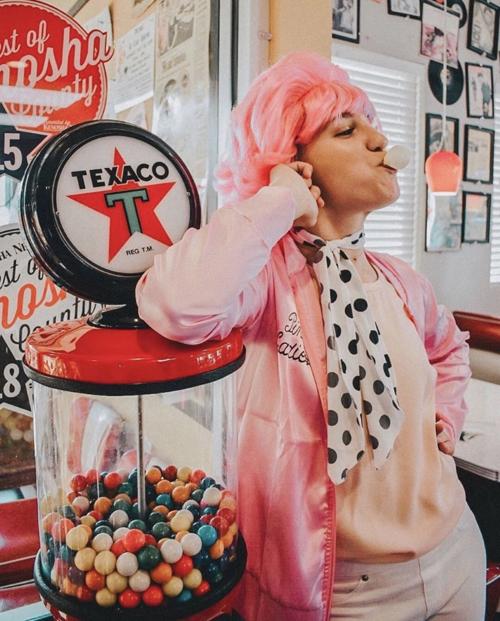 What: Children's Theatre Academy's production of the school edition of the musical "Grease"
When: 7 p.m. Friday, and 2 and 6 p.m. Saturday and Sunday (July 19-21)
Where: The former Armitage Academy, 6032 Eighth Ave.
Tickets: $10 for adults, $7 for senior citizens and students. Tickets can be purchased online at ctakenosha.ludus.com.
Production staff: CTA alumni Colin Swanson and Emily Milligan are directing the show. Kristin Northern, the show's co-producer, said, "These kids have grown up in our theater company, and they are ready to spread their wings. They have done an outstanding job putting this show together." New to CTA are choreographer Michael Gosney and vocal director Brianna Santelli.
"It has been such a joy to mentor these artists who now share their talents with our students," said co-producer Julie Ann Seidl.
The show: A musical about teens in love in the 50s, "Grease," is set in California in 1959, where "greaser" Danny Zuko and "good girl" Sandy Dumbrowski are in love. They spend time together over the summer, and when they go back to school, what neither of them knows is that they both now attend Rydell High.
Danny's the leader of the T-Birds, a group of black leather jacket-wearing greasers, while Sandy hangs with the Pink Ladies, a group of pink-wearing girls led by Rizzo.
When they see each other at Rydell, Sandy discovers Danny isn't the same Danny she knew from the summer.
The musical, filled with popular songs, was a Broadway hit and then a blockbuster 1978 movie starring John Travolta and Olivia Newton-John as Danny and Sandy.