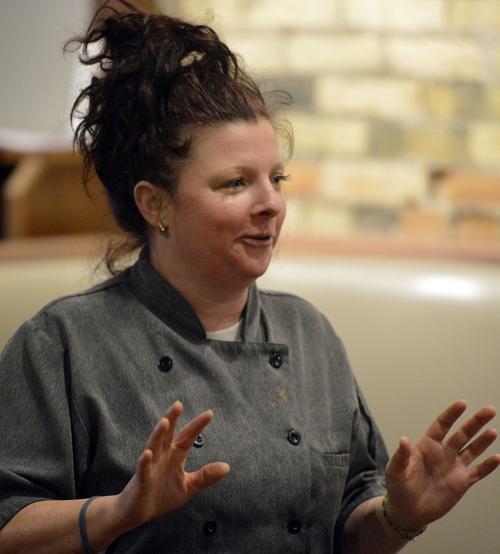 There's more to the HarborPark Jazz, Rhythm & Blues Festival than just smooth jams.
The annual event opens with an interactive cooking demonstration focusing on New Orleans style cuisine at 1:15 p.m. Saturday (Aug. 19) in HarborPark, 5501 Ring Road.
The Cooking Studio features local chefs Mary Radigan of Sazzy B's and David Perez of Chef David's Catered Events. Perez is preparing, cooking and serving his Bourbon Street Pork Belly Skewers. Radigan will complement the dish with a Cajun creole rice.
"I've done a few of these demonstrations in the past and they're always a lot of fun," Perez said. "It will be nice to get out in front of the hometown crowd."
Attendees can learn how to make each dish and sample them when they're ready to serve. Perez said the biggest challenge with the skewers is the prep work.
"This is something that can be made ahead of time and then they're really easy to assemble and finish," Perez said. "The end result is worth it."
Event organizer Tim Mahone said the Cooking Studio has gained popularity in recent years.
"It's a great way to kick off the event," Mahone said. "The Cooking Studio allows the gourmet foodie, aspiring cooks and food aficionados a gorgeous lakefront atmosphere to learn the tricks of the trade in a mock kitchen environment."
Gates will open at 12:45 p.m. Tickets are on sale at Tenuta's, Andrea's and the Kenosha Community Foundation office. Online tickets are available at www.mahonefund.org. General admission lawn seats are $25 in advance and $35 at the gate. VIP tickets are $85 and include food, beer and wine.
Be the first to know
Get local news delivered to your inbox!