Find Local Jobs. Get Hired.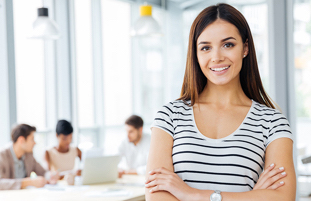 Find local jobs, receive personalized alerts and promote your profile.
Join our Talent Community
Small businesses across the United States face dire circumstances following the COVID-19 outbreak. While small businesses are a critical compo…
In times of crisis, workers not represented by unions may face worse consequences than workers represented by unions, and locations with lower…
There's one really important reason.
Here's how to tailor your resume when you're changing careers to highlight the skills your future employer is looking for.
Acting too late (or too early) may mean your changes are no longer appropriate or even immediately invalidated. Here are 12 times you should c…
Mark Zandi, chief economist of Moody's Analytics, discusses the economic outlook in the wake of COVID-19.
While nationally the median income for entrepreneurs is the same as the median income for all workers, there are big differences at the state …
Career experts admit that there isn't a way to sugarcoat the challenge of finding a new job once you've celebrated the Big 5-0.
Deficits between what we know and what we need to know are obvious during rapid change. The good news is we have a new list of things worth learning. 
The number of married couples in which the wife is the primary breadwinner has risen dramatically over the past several decades. 
You don't wanna rush into quitting your job! Buzz60's Mercer Morrison has the story.
While population growth has slowed at the national level, population changes at the state and city level vary widely. These cities are the fas…
Earning a six-figure income is a goal for many Americans, but few actually achieve it. These states feature the highest proportion of employee…
Working from home can be difficult. But now is the time to make yourself more valuable than ever.