Find Local Jobs. Get Hired.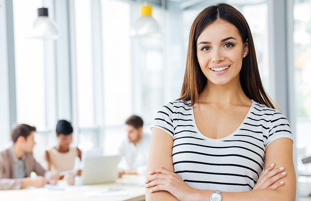 Find local jobs, receive personalized alerts and promote your profile.
Join our Talent Community
A sociologist took a critical look at the cherished career advice to "follow your passion." What she found is that this advice often brings un…
Innovation can drive economic growth by creating new jobs or industries, improving efficiency and productivity, and raising quality of life. W…
Over the past 100 years, the U.S. workforce has changed dramatically. 
Performance reviews were always a challenge, but even more so in the age of hybrid work, when some employees are in the office more often than others.
The technology that makes our jobs easier may soon make some jobs scarce.
Proximity bias is the "unconscious … tendency to give preferential treatment to those in our general vicinity." Here are five tips to help com…