Find Local Jobs. Get Hired.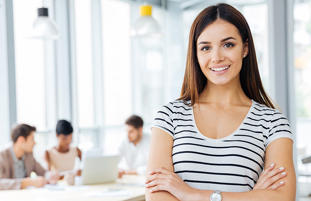 Find local jobs, receive personalized alerts and promote your profile.
Join our Talent Community
With unemployment numbers still high and the job market in many industries tight, job seekers are facing challenges as they look for openings …
Even if your employer hasn't offered it, making the case to permanently work remotely might be easier now than ever.
Illegal workplace discrimination persists across industries. Stacker used data from the Center for Public Integrity to uncover the most common…
Here's advice on ways companies can ensure they interview and hire employees in a way that creates an inclusive, multicultural workplace.
With the new college year underway, students will be seeking careers with a steady income. Stacker lists the fastest-growing jobs paying over …
It's been a tough century for travelling salesmen and telephone operators.
Despite the overall decline, in some instances, construction activity has actually been able to ramp up as a result of quarantine measures thr…
During the pandemic, you may have had to switch your work from the office to your home. Buzz60's Mercer Morrison has the story.
With fall nearly here, schools across the country are solidifying their reopening plans amidst the pandemic. Teacher pay is lagging behind man…
Don't overthink it and, whatever you do, take a hard look in the mirror before you leave the house or sit down for that video call.
And don't forget to ask employers these pandemic-related questions either!
The burden of student loan debt, as well as the economic uncertainty of COVID-19, raise the question of whether it's possible to have a lucrat…
Months into working from home, it's time to check in with yourself. How is your work-life balance? Have you figured out when and how you work …
There are a variety of ways job seekers could use artificial intelligence to give them an edge in a very tough environment.