Find Local Jobs. Get Hired.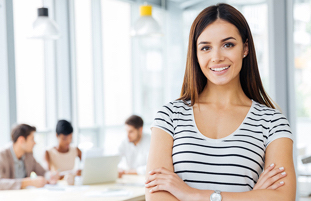 Find local jobs, receive personalized alerts and promote your profile.
Join our Talent Community
Demand for essential goods and food has skyrocketed and some stores are hiring like crazy to keep up.
It's Pi Day, the annual celebration of the mathematical constant π (the first three digits match the date, 3/14, for those not in the know).
There's going to be a time in your career that you will get stumped or feel insecure. Here's some advice.
Women have infiltrated traditionally "masculine" fields from welder to police officer to pro athlete. But certain fields are still considered …