Find Local Jobs. Get Hired.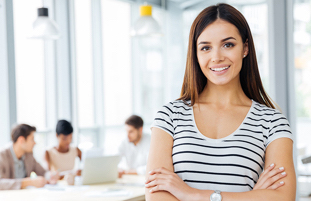 Find local jobs, receive personalized alerts and promote your profile.
Join our Talent Community
Japan's labor practices are so entrenched that new words have cropped up to describe the idly employed, from calling them the "madogiwazoku" (…
Paying attention to how your salary does when factoring in the cost of living can help you save and invest for retirement.
While the pandemic has resulted in financial hardship for many Americans, housing affordability has been a persistent issue in several parts o…
The demand for oil has crashed in the wake of the growing pandemic, sending oil prices diving and even dipping below $0 per barrel.
Plus, more tips for keeping your health, family and finances in order.
Here's how to tailor your resume when you're changing careers to highlight the skills your future employer is looking for.
Working from home can be difficult. But now is the time to make yourself more valuable than ever.
Working from home presents many questions to sort out. One of the more important is: Where do you actually work?
Research shows that people who engage in a regular workout routine to improve posture have less pain levels in the neck, shoulders, middle bac…
Even if you are in perfect posture while working, standing up to take a break, stretch and move your body is imperative. Getting up every 30 m…
Depending on where you're sitting, you may find it's introducing new problems into the equation. But problems often have solutions.
These exercises can be performed throughout the workday to fix improper posture.
Proper posture while seated should include your feet flat on the ground, directly underneath the knees. The legs form right angles with your b…
For those who have suddenly lost jobs, it's a frightening time. Bill need to be paid. Do you qualify for unemployment benefits? How fast will …