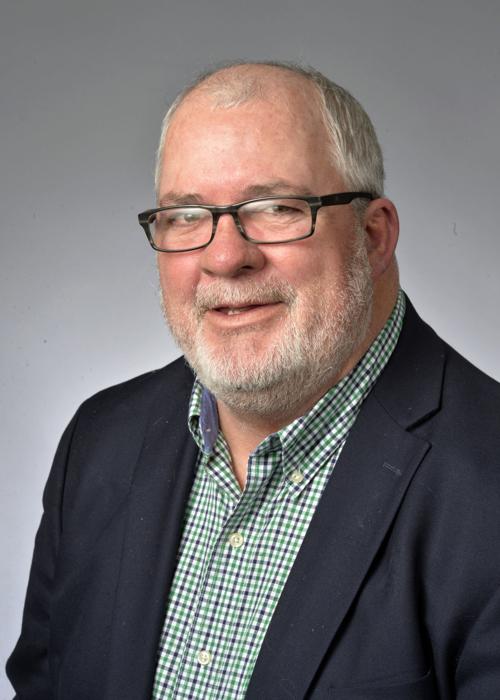 Editor's note: This is the first of two profiles of volunteers who will be honored at Tuesday's Reaching for Rainbows event. The second profile, featuring Lena Cooksey, will be published Monday.
For multiple decades, Don Gillespie's influence on Kenosha has been visible in a number of ways — from heading up a gospel music brunch to organizing a live music series in a previously underused park.
For Gillespie, volunteering and plugging into the community any way he can has been an opportunity to forge connections and foster relationships.
"I really believe it's natural and important to do what you can," said Gillespie, whose professional background is in consumer finance. "You help people find their purpose."
The Mary Lou & Arthur F. Mahone Fund has named Gillespie, a lifelong Kenosha resident, as the recipient of its inaugural Shebaniah B. Muhammad Signature Award, to be presented at this year's Reaching for Rainbows Gala on April 9.
The Mahone Fund's first-ever award is designed to recognize a person or organization for continuous leadership and legacy support through the fund and its programs.
Last year, the Mahone Fund's Board of Directors, which Gillespie serves on, decided to rename the award in honor of Muhammad in recognition of his longtime commitment and dedication to the fund's mission.
In a statement released in February, at the time award winners were announced, Tim Mahone — chairman of the Mahone Fund — said Gillespie was a logical first recipient for the Signature Award.
"It is most befitting for Don Gillespie to receive the inaugural award, given his 20 years of service to the Mahone Fund," Mahone said.
He further stated Gillespie's "grassroots commitment, energy, expertise and loyalty have been the backbone of (the fund's) mission to support young people and empower future leaders."
Gillespie said he learned of the award when Mahone delivered the news during a visit to his home.
"I was humbled," Gillespie said. "Really, what I do is a small effort within something bigger."
At the same time, Gillespie said he is honored to have his name associated with an award bearing Muhammad's name.
"He really has a way of lighting up the room," Gillespie said of Muhammad. "It's good company to be in."
As he reflects on the various figurative hats he has worn within the Mahone Fund, Gillespie said he feels blessed to be a part something that is moving Kenosha in a positive direction.
As the original sponsor of the Reaching for Rainbows Gospel Brunch, Gillespie has witnessed a range of choirs share their vocal talents.
Serving on the board of directors, Gillespie said, has been an enriching experience.
"It's populated by pretty sharp folks," Gillespie said. "There's quite a mix of different talent."
Assisting with the Lincoln Park Live series, Gillespie said, has been a satisfying endeavor.
"It was an opportunity to shine a light on one of the gems in Kenosha," Gillespie said. "Lincoln Park was underused, and I think we helped improve the aesthetics."