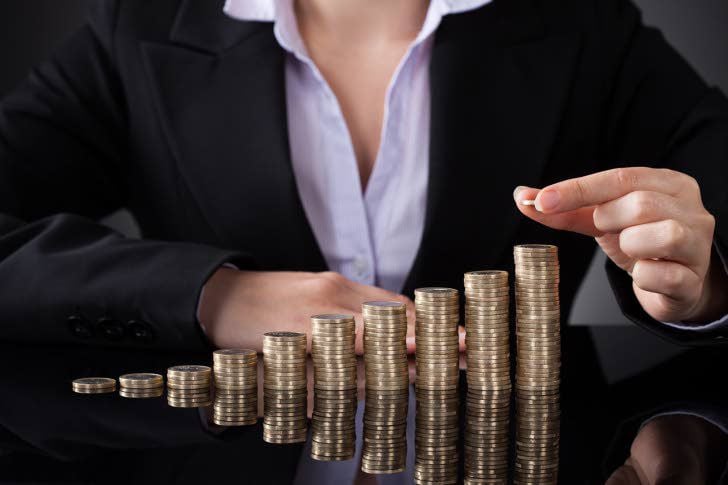 Wall Street has a rather masculine image, but don't assume that men are better than women when it comes to investing. Plenty of studies suggest otherwise, and all of us might improve our investing by paying attention to the factors likely leading to women's success.
Consider the most successful investor of our time, Warren Buffett. In LouAnn Lofton's book, "Warren Buffett Invests Like a Girl: And Why You Should, Too" (HarperBusiness, $15), she notes that Buffett has credited temperament as more important than intellect when it comes to investing success. And his temperament tends to be more feminine than masculine: He's patient and does thorough research. He doesn't buy into the latest popular technology company that he doesn't understand. He doesn't take excessive risks or jump in and out of stocks. Indeed, he would like to never sell his holdings. He doesn't do something just to do something.
So how do women invest? Well, more risk-averse and often less confident than men, they tend to spend more time researching their investment choices. This prevents them from chasing "hot" tips and trading on whims — behavior that tends to weaken men's portfolios. Women are also more likely to seek out information that challenges their assumptions, rather than only relying on data that confirms what they already thought. They tend to save greater portions of their incomes, too — despite earning less than men.
One study found that men trade 45 percent more often than women do. By trading less, women produce better returns and also save on transaction costs and capital gains taxes. Women even excel as professional investors, with hedge funds managed by women gaining 59 percent between 2007 and mid-2015, versus an overall 37 percent for hedge funds.
Robo-advisor SigFig studied the many portfolios in its system owned by men and women, and found that women outperformed men by 12 percent in 2014, and that men were 25 percent more likely to lose money in the market.
Being willing to take it slow and ask for help can pay off for all of us.
How shopping at dollar retailers makes senseStores that sell items for a dollar or less can be great money-savers. Here are my favorite ways to use dollar stores such as Dollar Tree.
* Holiday shopping: Make your party planning budget go farther by buying decorations, centerpieces, all types of novelty items and even helium-filled Mylar balloons at dollar retailers. They carry crystal-like plastic serving bowls and offer lots of color choices for napkins and paper plates.
* Gift wrap: Save on greeting cards, wrapping paper, bows and gift bags.
* Health and beauty: Hair accessories, including ponytail holders, bobby pins and barrettes, are typically several dollars at drug stores. Here they're just $1, so stock up. Other dollar deals: hand soap, hand sanitizer, baby oil, hydrogen peroxide, rubbing alcohol, cotton balls, Q-Tips and petroleum jelly. For those who wear lip gloss, Dollar Tree carries the fab Elf lip glosses.
* School supplies: Cheap deals on binders, trifold boards and poster board. For teachers, Dollar Tree carries bulletin board supplies.
* Crafting: Those who love to craft already know about the rock-bottom prices on craft supplies that can be found at dollar stores: glass vases, beads, stickers and even glue gun sticks.
* Kitchen: Check out the great storage containers, SOS pads and shelf liner.
— Tara McAlister, The Charlotte Observer
Free summer reading programsEven though the last school bell hasn't rung, here are a few cheap ways to keep your students happy and busy this summer. Educators will tell you that kids who read throughout the summer return the next year and perform higher on assessment tests than kids who stop reading over the summer break.
* Barnes & Noble free summer reading program
Now through Sept. 6, kids in grades 1-6 can earn a free book after reading eight books at their local Barnes & Noble. Visit the Barnes & Noble website and download the book journal. Kids can record their reading, participate in fun activities and even earn medals for meeting and exceeding reading goals.
* Scholastic's summer reading challenge — Be a Reading Superhero!
Scholastic has an activity-rich summer reading program. Now through Sept. 9, students of all ages can download reading activities and record their reading. Parents will find lots of great tips to keep their kids reading all summer.
— Tara McAlister, The Charlotte Observer
Advice on dining out with your dogThe warm months are finally upon us! As we spend more and more time outside enjoying the weather, we want our pups to come along, too, and dog-friendly restaurants are on the rise.
Whether it's a weekend brunch or a quiet dinner, the American Kennel Club offers the following tips on how to safely dine out with your dog:
* Pack a doggy dish and water: Outdoor dining usually occurs during the summer months, which means that it can get pretty hot, especially while sitting outside in the sun. Make sure you have a bowl and that you bring water or ask the server for some. If your dog seems to be panting heavily, it's time to ask for the check.
* Puppy proof: Before looking at the menu, do a scan of the area. Inspect under the table and chairs and anywhere within reach of your dog to make sure there's nothing he can snack on. In addition to fattening foods that may cause pancreatitis or other health issues, there's also the risk of foods that could make your dog sick, such as raisins or chocolate.
* Bring a toy: You might be having a wonderful time catching up and gossiping with your friends, but to your dog, sitting under a table on a short lead can get boring pretty quickly. Bring something to make it fun for him, like an interactive toy stuffed with peanut butter or various treats.
* Know your dog: If your dog gets stressed in busy, loud environments, it's best to leave him at home when dining out. That way, you (and fellow diners) can enjoy your meals in peace, and your dog isn't placed in an uncomfortable environment.
— By American Kennel Club
Haven't changed your email passwords recently? Do it todayIf you're still using the same passwords for your email accounts that you were using this time last year, change them.
You should update them every so often, just in case they've been compromised. What's the chance of that, you ask? Well, an online security firm reported it recently discovered stolen credentials for 272 million email accounts, including some from Yahoo, Google and Microsoft.
Hold Security said on its website it obtained the credentials from a Russian hacker who collected them from numerous data breaches. The hacker had a total of 1.17 billion stolen credentials. Many were duplicates, though; only 272 million were unique.
Reuters reported that they included 40 million from Yahoo Mail, 33 million from Microsoft Hotmail and nearly 24 million from Gmail.
When changing your password, use a combination of letters, numbers and symbols. Don't make it too easy. And don't use the same combination of user names and passwords for multiple accounts. If one is stolen, the thief will try the same combination on other websites.
Remember to change the passwords on your social media and financial accounts regularly, too.
— Paul Muschick, The Morning Call (Allentown, Pa.)