One of Chef Dave Snyder's primary takeaways from the New England Culinary Institute in Vermont was the understanding that chefs need good resources and the know-how to find them. "You can't make good food out of bad ingredients," says Snyder.
"Good" for Snyder means excellent, high-quality products that come from growers and producers who take care of the land, orchards, crops and the waters. He found a match in Georgia Olive Farms, his supplier of Arbequina and Chef's Blend olive oils. 
Snyder gives us a recipe where the olive oil can make or break a dish. He also suggests customizing the recipe with any desired seasonal produce or playing with the amounts for the desired number of servings. Panzanella makes an excellent main-dish salad topped with grilled chicken, shrimp or steak, as well.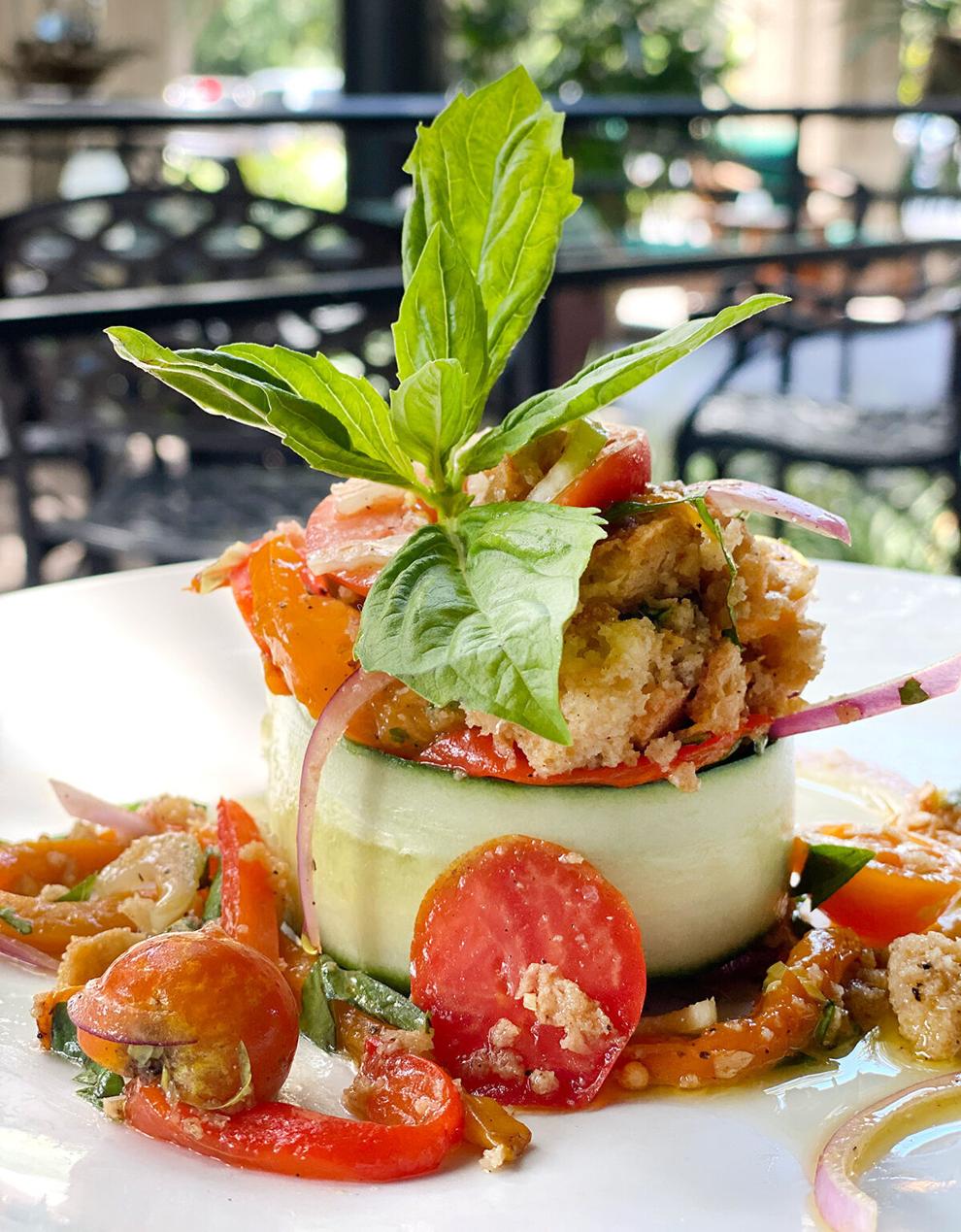 ---
Panzanella
½ day-old or fresh baguette, cut into 1-inch chunks
1½ cups extra-virgin olive oil
½ cup balsamic vinegar
freshly ground black pepper, to taste
salt, to taste
1 medium tomato, seeds removed and cut into julienne-thin strips (about ½ cup)
1 cup loosely packed fresh basil leaves, sliced
1 cup thinly sliced cucumber
½ cup thinly sliced celery
½ cup thinly sliced red onion
½ cup julienne-cut roasted red and/or yellow bell peppers
¼ cup toasted pine nuts (pignoli)
Preheat oven to 350°F. Spread bread evenly on large rimmed baking pan. Bake 10 to 15 minutes or until bread is dry but not too brown; cool.
Meanwhile, in blender, puree oil, vinegar and salt and black pepper to taste until combined; refrigerate until ready to use. 
Transfer bread to large bowl; add ice water to cover and soak 1 minute. Immediately squeeze water out of bread. (Latex gloves will protect hands from becoming too cold.) Transfer bread to large serving bowl. Add remaining ingredients and desired amount of vinaigrette; toss until well combined; serve immediately.