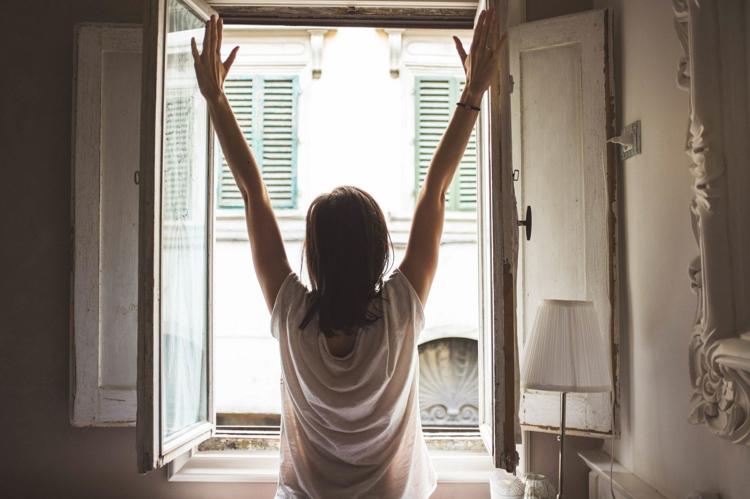 Even if you are in perfect posture while working, standing up to take a break, stretch and move your body is imperative. Getting up every 30 minutes is what's recommended according to current research.
You could take a walk around your house, march in place and pump your arms up or stretch. This will improve the circulation in your body and even reduce your risk of death due to sitting. Placing an alarm or notification on your phone or work calendar is a simple way to ensure that you're following these recommendations.
Standing desks are also a great way to combat the sedentary nature of working from home. You can create your own per the above suggestions or invest in a premade standing desk.
However you choose to work, focus on elongating your body rather than tensing or rounding yourself into a ball. Elongating the neck, spine, and torso, and supporting the lower body with a stable foundation (90 degrees at the hips and knees), will help you create your perfect work-from-home posture.
The-CNN-Wire™ & © 2020 Cable News Network, Inc., a WarnerMedia Company. All rights reserved.
Build your health & fitness knowledge
Sign up here to get the latest health & fitness updates in your inbox every week!