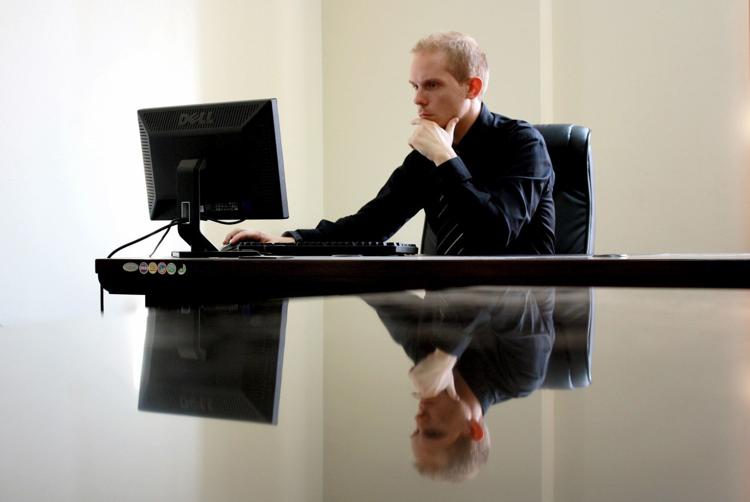 These exercises can be performed throughout the workday to fix improper posture.
Problem: Hunched shoulders, tension headaches, neck pain.
Solution: Perform a "shoulder square." With your head facing forward, move your shoulders forward, up, back and then down. Repeat this five times forward and then reverse five times.
Problem: Rounded upper back, middle back pain and stiffness
Solution: Roll back your shoulders and reach your fingertips toward each other behind your back. Bring back your elbows and try to press the palms of your hands together at the middle of your back. If this is impossible, just keep the fingertips reaching toward each other. Hold for five slow, deep breaths and then release. This stretches the shoulders and sides of the neck.
Problem: Low back stiffness, tightness and achiness.
Solution: Stretch the sides of the body by pressing down firmly with your glutes onto your chair. Stretch your arms up toward the ceiling and clasp your hands. Reach over toward the right to elongate the left side of your waist. Hold for a breath, then switch to the other side. Repeat side to side five times.
Build your health & fitness knowledge
Sign up here to get the latest health & fitness updates in your inbox every week!