Even the most experienced grill master can confirm that having the best grill alone is not enough for neighborhood cookouts, backyard barbecues, or prime grilling season. No matter how good your grill is, the right accessories will make your grilling a splendid experience.
Whether you are an experienced chef or upping your grilling skills this summer, these twelve grilling accessories will change your BBQ experience.
1. Oklahoma Joe's Knife Set
If you are looking for the best knife set necessary for trimming or slicing when prepping your food, then Oklahoma Joe's Blacksmith 3-piece knife is a must-have. The kit includes a boning knife, brisket knife, and utility knife. All knives are riveted and have full-tang handles for increased stability and strength. Buy today for a splendid grilling experience.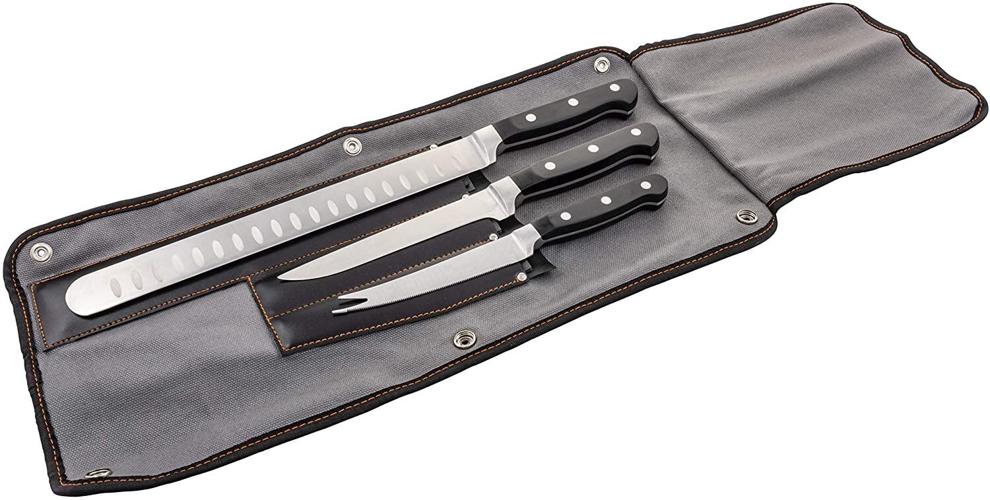 2. Oklahoma Joe's 2 Piece Set
Oklahoma Joe's Blacksmith 2-piece toolset functionality will enhance your grilling experience. The set includes a spatula and tongs for turning and holding your steak with ease. You can use the notch on the spatula for hanging or as a bottle opener. Get yours now.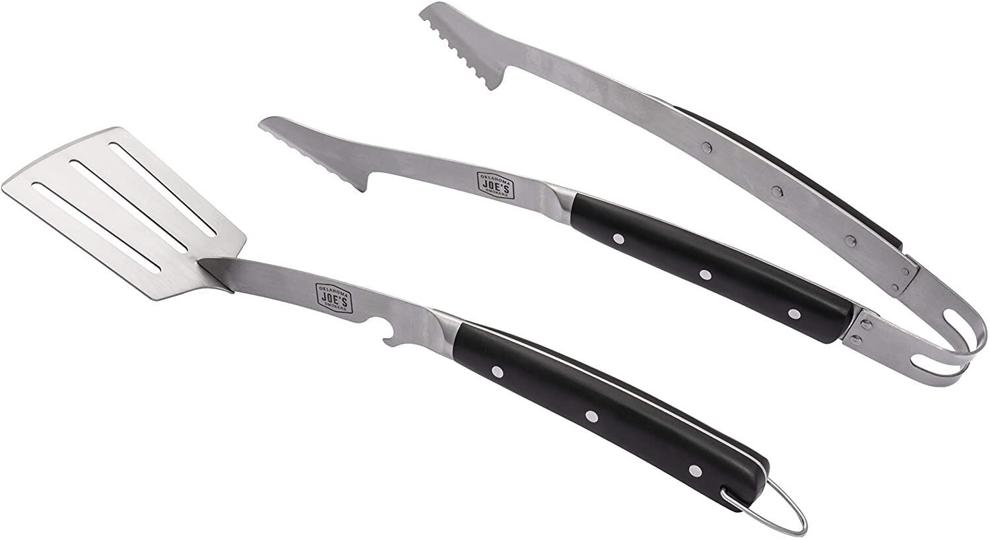 Grill your vegetables and fruits stress-free with Weber Stainless Steel Vegetable Basket. This vegetable basket is the best choice for side dishes. You can use it while grilling your other foods. Whichever size is your grill, it's designed to fit all Weber grills. Add it to your cart today.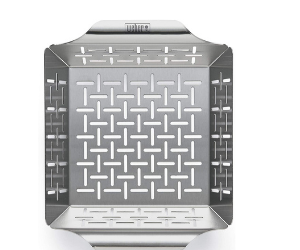 Every grill master knows that barbecue gloves are part of their grilling arsenals. Whether you are moving hot grates and pans or picking the brisket off the flames with your hands, trust Premium BBQ Gloves. The gloves are made of heat and cut-resistant material and heavy-duty synthetic that can withstand up to 1472°F. Buy one today.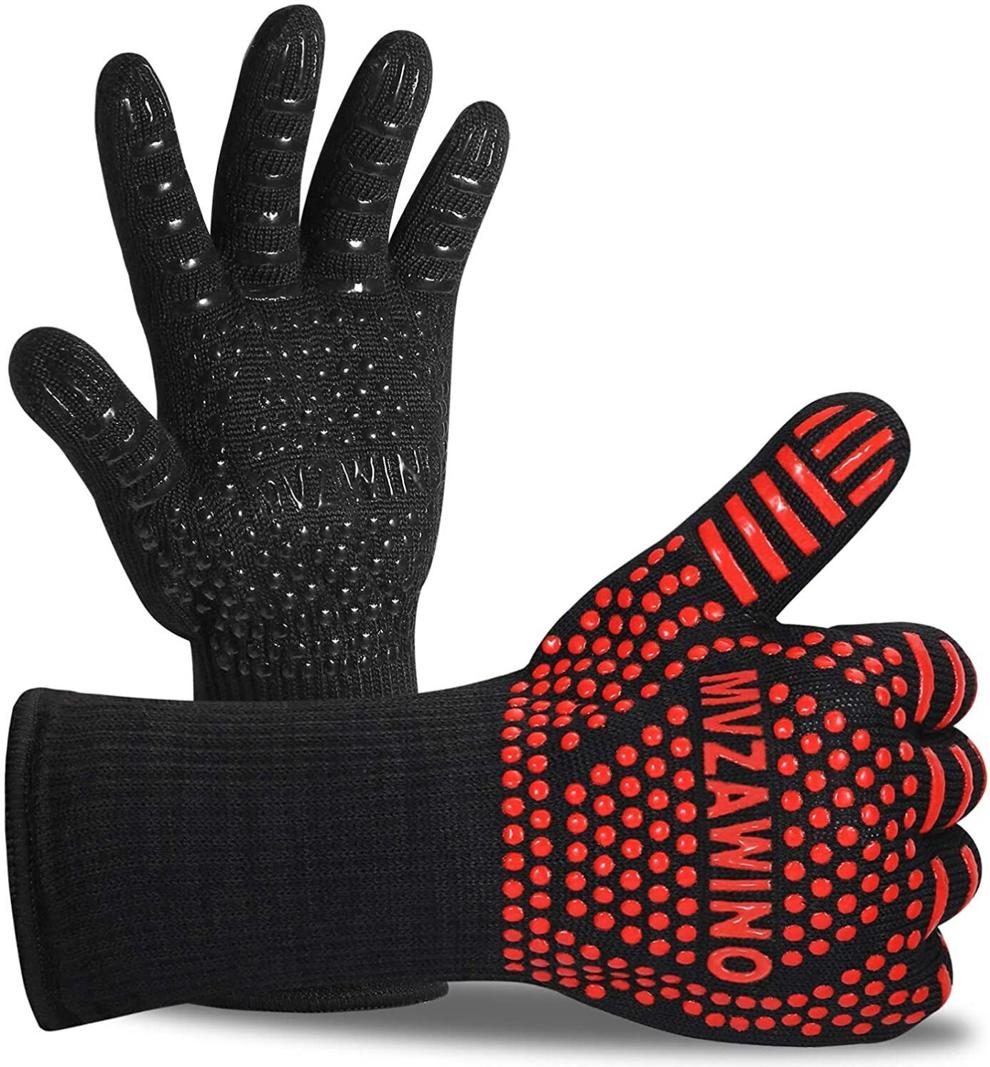 It takes years of grilling to know the meat temperature by feeling it. But thanks to Inkbird Instant Read Meat Thermometer that responds in 3-5 seconds. The read smoker meat thermometer supports lock readouts even after the probe is removed. Get yours today.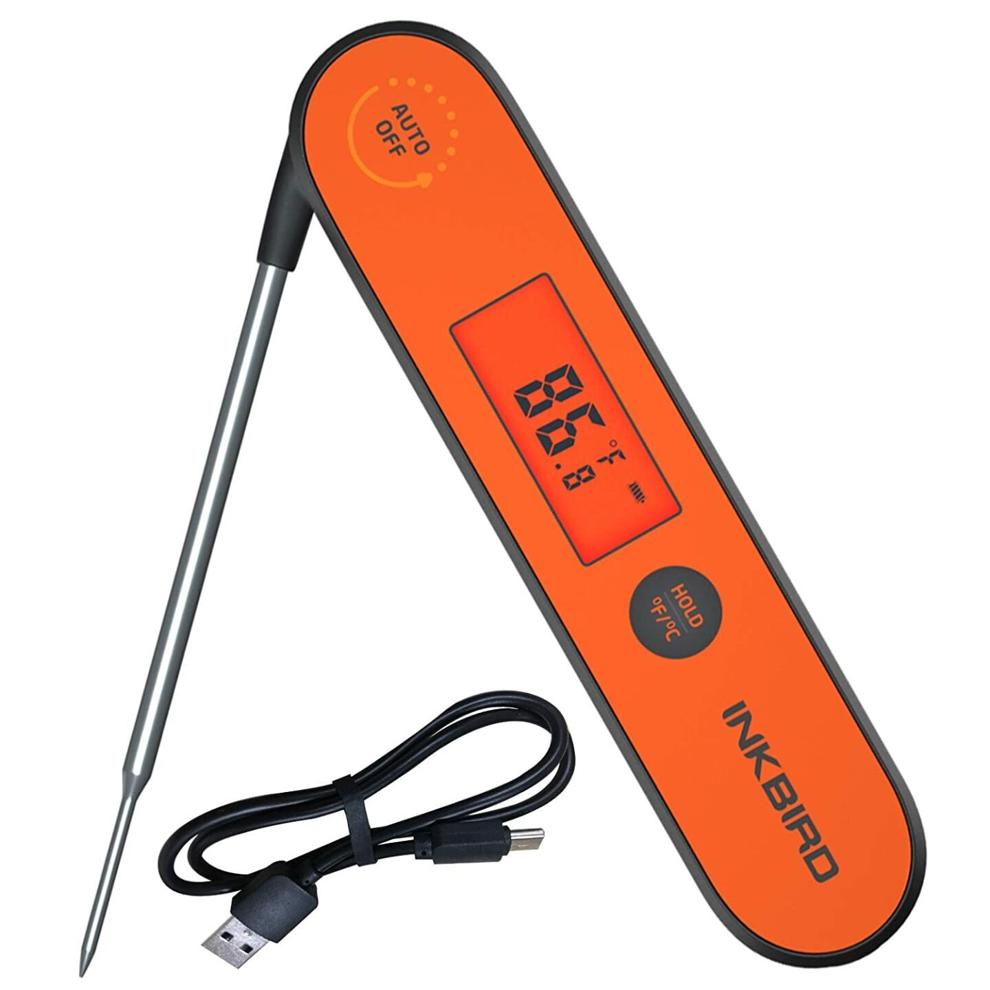 A grill cover is one of the outdoor cooking accessories that you should have. Protect your grill from dust, wind, direct sun rays, and other dangerous weather conditions. The UV inhibitors in the fabric will protect your grill from fading. Buy now.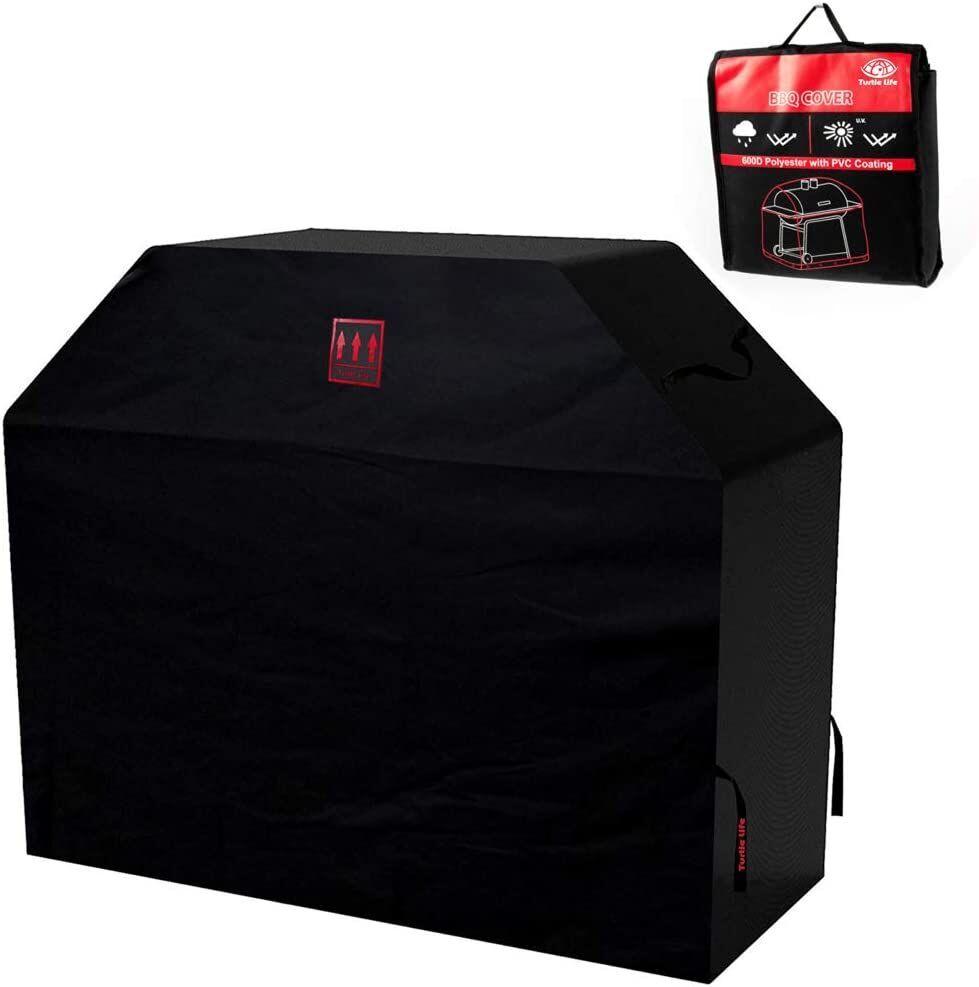 160oz Clear Glass Spray Bottles with 3-Setting Adjustable Heavy Duty Sprayers is a perfect tool for spraying sauce and oil on your beef, chicken, or pork BBQ. Chalk labels are convenient for labeling. Get yours today.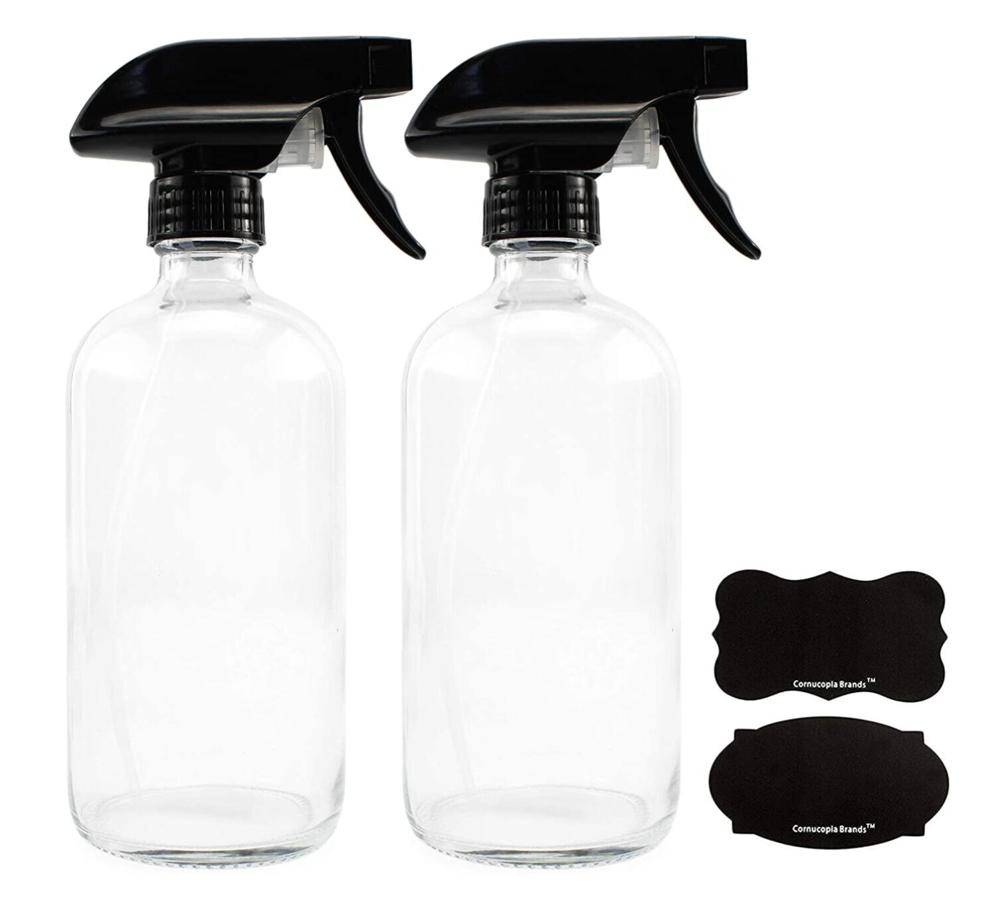 A brass wire brush can get small bristles stuck in your grill and end up in your food. But with a Grill Rescue BBQ replaceable cleaning head, you will clean your grill without any mess. Grill Rescue does not have any metal parts and uses steam to clean the grime. Make grill cleaning effortless by buying Grill Rescue.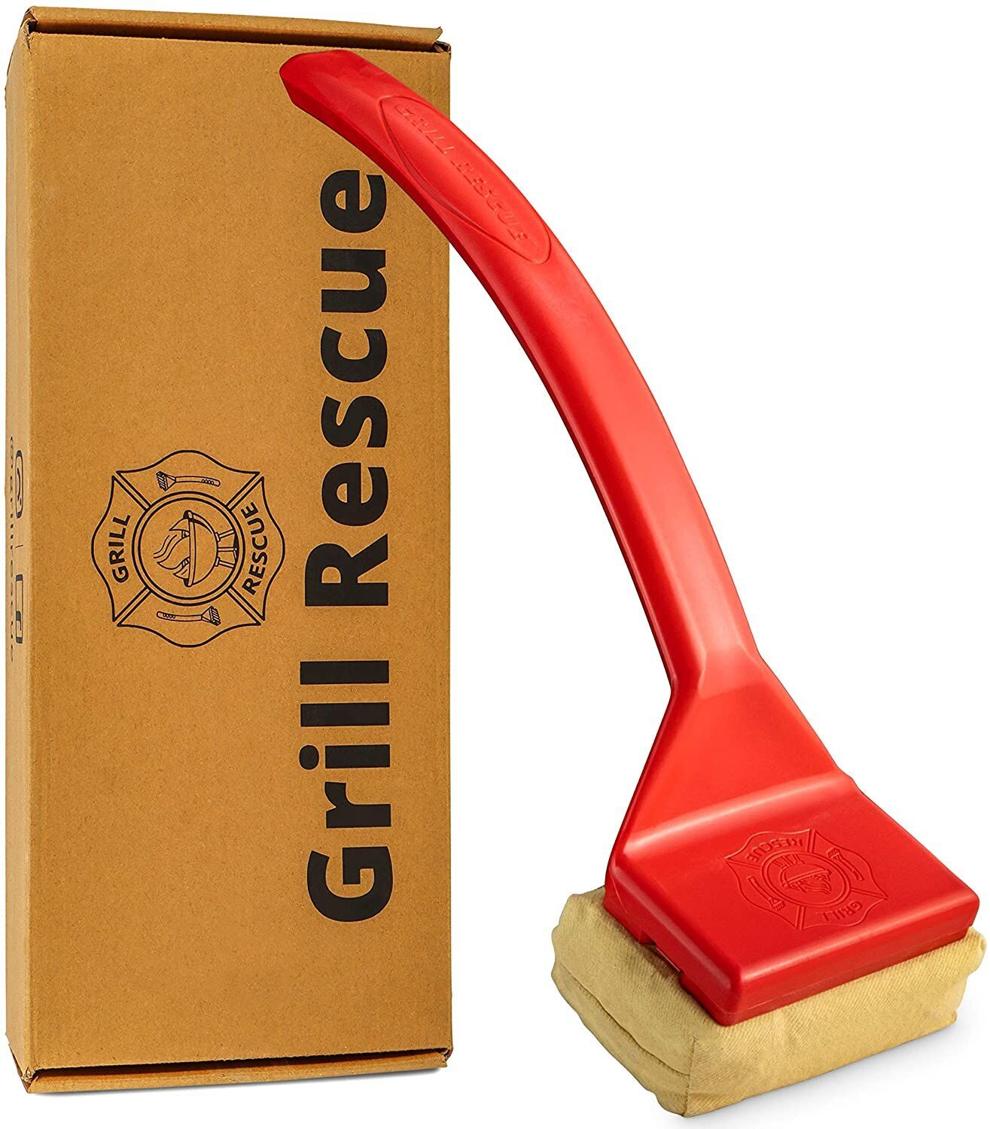 Get creative and bake, cook, or grill in Disposable Pans. The extra-thick aluminum foil and wide rib walls make baking, transporting, and serving food with these pans hassle-free. Buy one now for the next holiday gathering.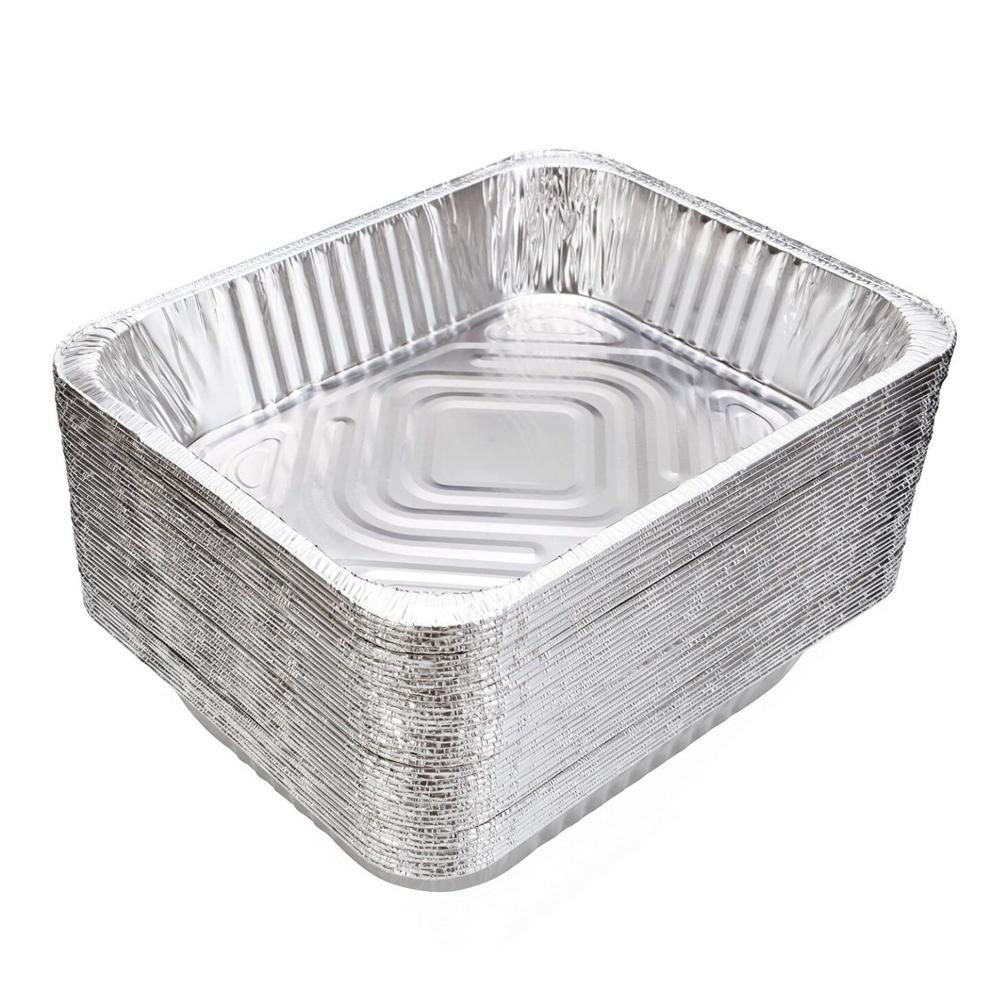 Hello pizza maker? Do you have the essential pizza tools like folding pizza peel, pizza stone, and pizza cutter? Cuisinart 3-Piece Pizza Set got you covered. Pizza Stone retains heat, helping you have an evenly cooked crust. Grab yours today.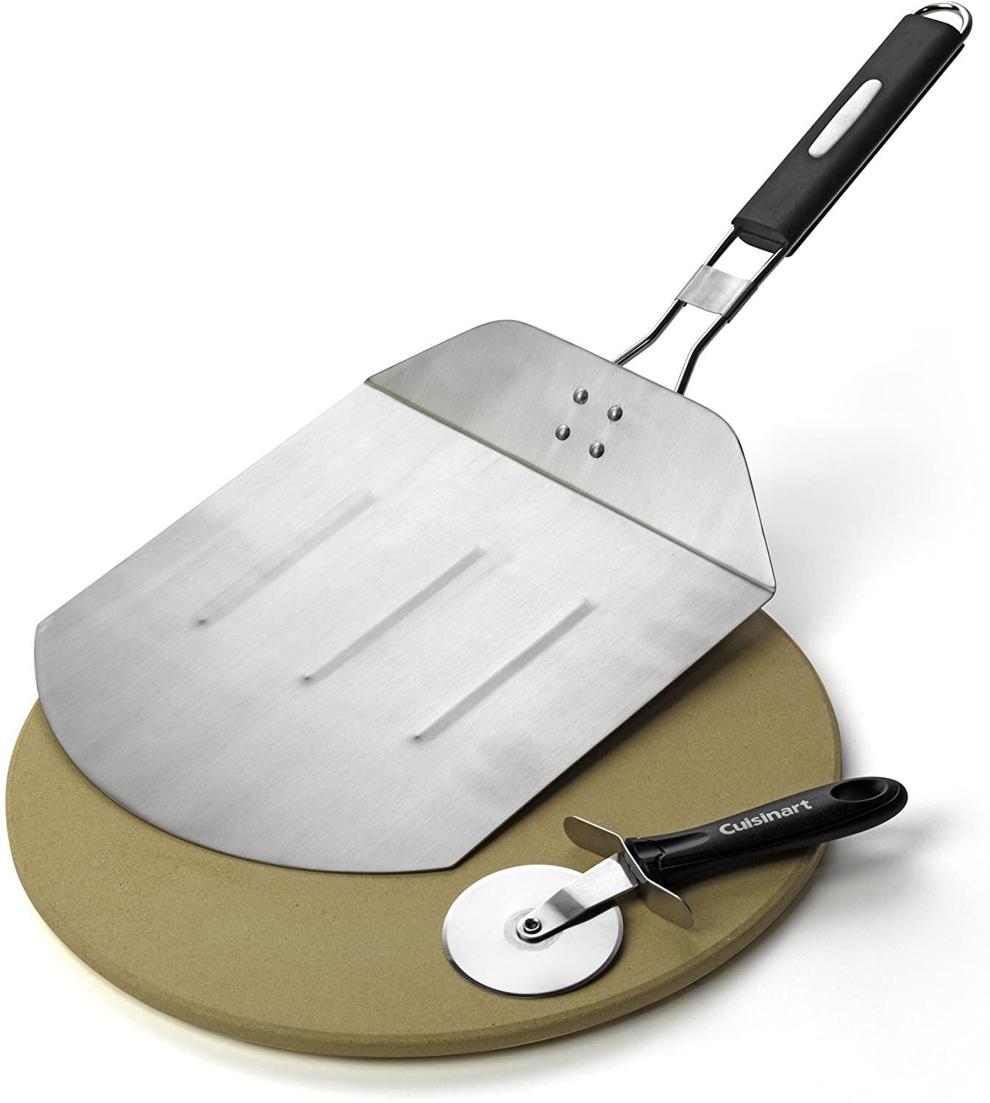 Do you know the method you use to light up charcoal can interfere with your food's flavor? However, with rapid Chimney Starter, it's now easier to have hot coals for grilling your favorite food without interfering with its flavor. The tool is easy to use for a more extended period. Buy one today for easy grilling.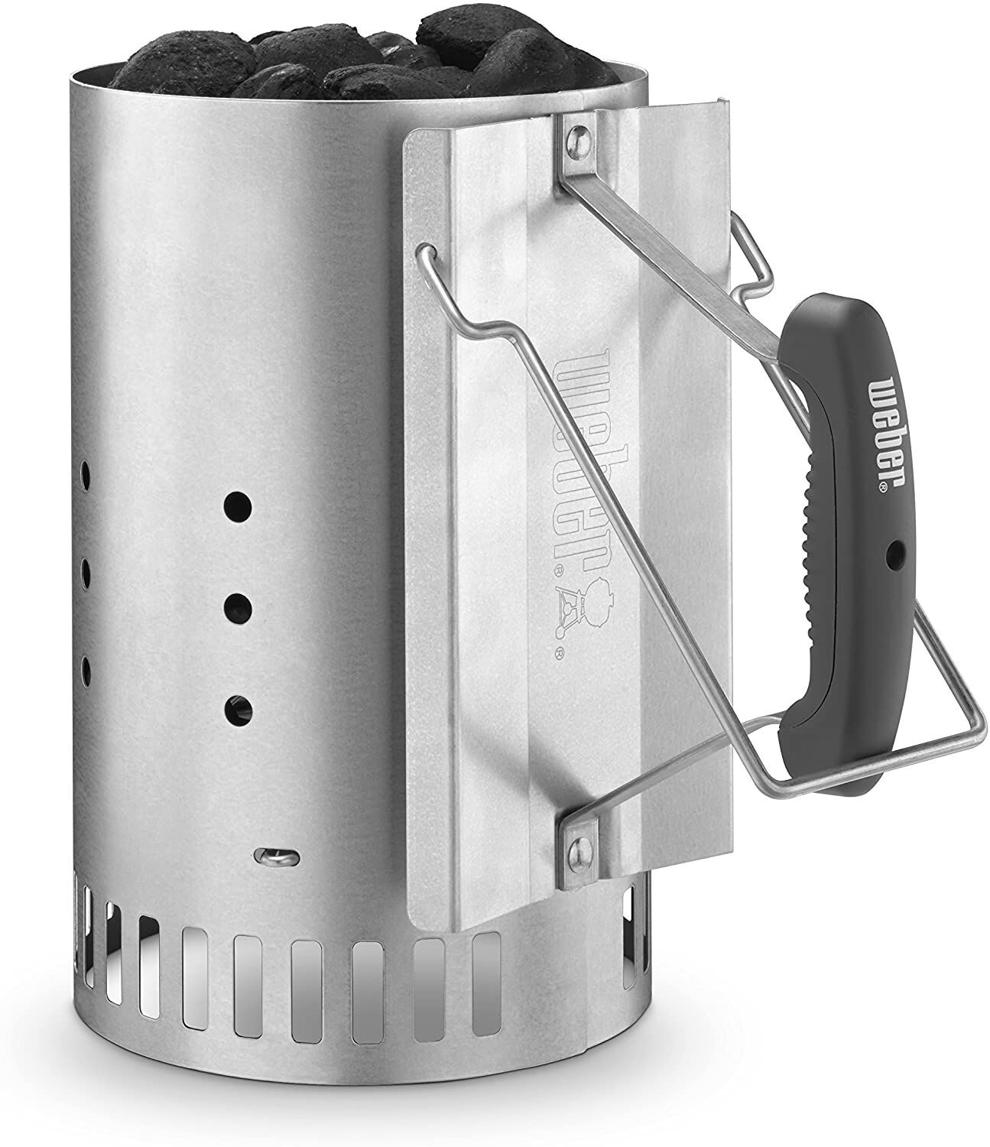 Step up your grilling skills and expanding the range of dishes you can grill with How to Grill Turtleback Binding Edition by Steven Raichlen. Raichlen is the IACP Cookbook awards winner and shares some easy-to-make recipes. Buy one today.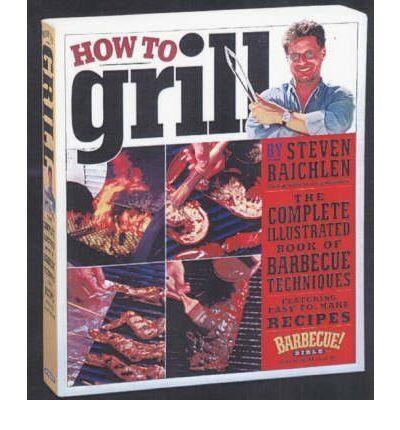 We hope you enjoy the products we recommend. We may receive a commission if you purchase a product mentioned in this article.